Windows Defender Firewall protects your Windows from unnecessary bugs and glitches. On occasion, it can become a guardian angel for you when it preserves your Windows. Still, Windows Defender can be a nuisance when it blocks some essential files or folders.
Imagine you downloaded a game. Yet after installation, when you run the game, a pop-up screen emerges on your screen Windows Defender Firewall has blocked some features of this app. This message will change your mood from righteous to atrocious.
As a regular gamer, I faced this terrible problem too. But I solved my problem with some investigation. In this article, I will share my knowledge with you.
Don't miss out on anything if you want to sort out your issue.
Let's start!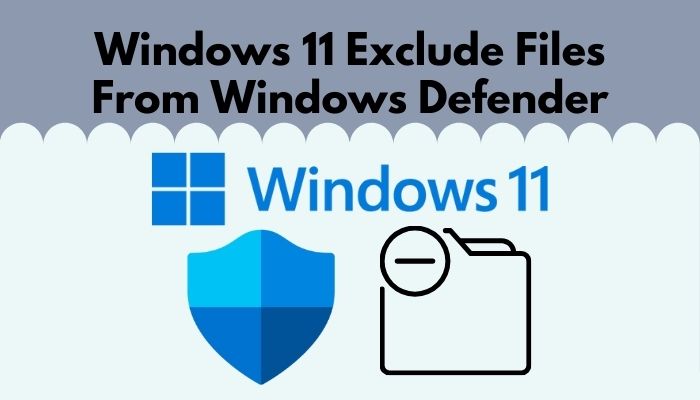 Check out our exclusive tutorial on how to fix Stop Apps Running in Background Windows 11.
Why Does Windows Defender Keep Blocking Apps?
Developers of Windows programmed the Windows Defender in such a manner that it blocks an app or file if its origin paths are unknown. Defender blockage can also happen when there is a software glitch. Missing files can also generate the Windows Defender issue.
Here are the reasons that cause Windows Defender blockage:
Unknown Publisher
When the app is generated from an unknown publisher, and the origin path is unclear, Windows Defender stops it.
Read more on how PC won't go to sleep mode in Windows 11.
Software Glitches
Faulty software can cause Windows Defender obstruction. Nowadays, games contain a massive amount of data and files. If one wrong file pops up among them, Windows Defender blocks it automatically.
Missing Files
Sometimes within an app, some critical files can be missing. Those lost files can cause Defender blockage.
Also, check out the easiest way to fix blue screen on Windows 11.
How to Exclude a File From Windows Defender on Windows 11
Windows Defender radar can detect malicious files. But if you don't trust the file or folder, don't exclude it. The procedure of file exclusion from Windows Defender is given below.
Here are the steps for Windows 11 file exclusion process:
Open Windows Settings by clicking the Win+I key.
Choose the Privacy & security option.
Select the Windows security option under the Security

section.

Click the Virus & threat protection option beneath the Protection areas

section.

Navigate to the Manage settings option under the Virus & threat protection settings

interface.

Scroll down and find the Exclusion

section.

Click on the Add or remove exclusions option.
Select Yes when the UAC prompt window pops up.
Move to the Add an exclusion

option.

Select the type of folder you want to defend.
Now you successfully exclude a file from Windows Defender.
Follow our epic guide on how to fix Windows can't access network drive on Windows 11.
How to Remove an Excluded File From Windows Defender Windows 11
Subsequently, you can remove the excluded files from the Windows Defender if you want. It can enhance your Windows performance by a large margin. To eliminate excluded files from the Windows Defender, follow my instructions below.
Here are the ways to remove excluded files from Windows Defender:
Press the Win+I keys to open the Settings interface.
Select the Privacy & security

options.

Choose the Windows security

options.

Navigate to the Virus & threat protection interface.
Move to the Virus & threat protection settings and select the Manage settings

option.

Look for the Exclusion

section.

Select the Add or remove exclusions option.
Hit Yes when the prompt window

appears.

Click on the old Excluded file and press the Remove option.
Every so often, it's safe to let the Windows Defender do its job and block some unwanted apps or programs. To enhance Windows Defender authority, you can permanently remove the excluded files.
You may also like to read: Mount, Burn, Create & Unmount ISO File in Windows 11, Fix Windows 11 File History Element Not Found Error, Disable File Compression on Windows 11/10
Frequently Asked Questions (FAQs)
Do Windows Defender exclusions include subfolders?
Yes, you can include Subfolders under Windows Defender.
Is Windows Defender good enough?
Windows Defender is an excellent tool to handle atrocious bugs and glitches. But the malware detection is not high enough compared to some high-end third-party antivirus software.
What does being whitelisted mean? 
The apps and programs that have access to the inventory and can change according to its requirement are called whitelisted apps. When you whitelist an app, you give the app permission to configure its settings.
Conclusion
The sole purpose of Windows Defender is to safeguard our Windows. That's why it stops some apps or programs from initiating in order to improve our user experience.
Nevertheless, the Defender barrier significantly influences our day-to-day endurance, and we often want to exclude the Windows Defender from some apps. If you read this content thoroughly, you can fix this barrier issue single-handedly.
Let me know how this piece of writing facilitates you in the comment section.
Until then, bye!