So, your PC won't sleep automatically in Windows 11?
Don't worry; I have got you all covered. The solution to this problem is straightforward. But, before that, you need to know;
Why won't my PC go into sleep mode?
Your PC won't go into sleep mode because of a super-sensitive mouse. Due to a slight vibration on the mouse, your PC won't sleep automatically. Open PC Settings > Bluetooth & Devices > Mouse > Mouse Pointer Settings and lower the mouse sensitivity.
Keep Reading, As I'll provide you a step-by-step tutorial on how to put your PC in sleep mode Windows 11 and answer a few related questions onwards.
So, Let's get started.
Check out our separate post: Schedule Windows 11 to Wake from Sleep Automatically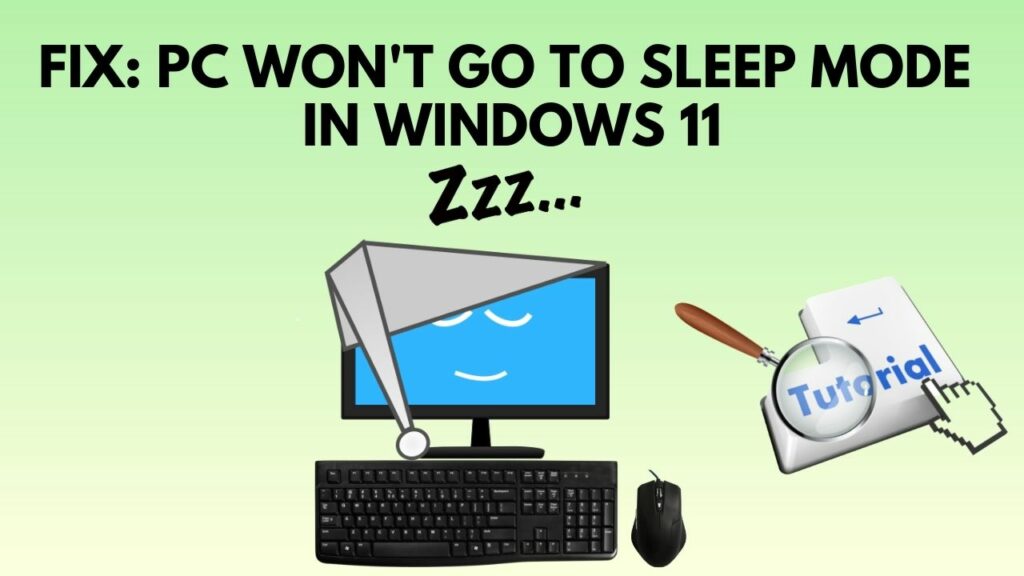 What is Sleep Mode in Windows 11?
Sleep mode is a low-power mode feature in computers where the device saves power consumption and electric bills. The device loads the last session performed when waken. Sleep mode helps to avoid the hassle of reopening the applications and tabs again.
Windows 11's hibernate and sleep mode features are handy for those whose electric bills are breaking the bank. Your PC goes into a state of rest without shutting the device down completely. This allows users to resume their work from exactly where they left off.
You may ask:
What is windows hibernate mode?
Hibernate mode is a feature where the device completely shuts down, but the data are stored in the hard disk. This mode is the same as sleep mode in terms of saving power consumption. Use Hibernate mode when you know you won't use your device for a long time and want to resume the leftover work afterward.
Sleep mode is ideal when you are isolated from your device for short durations. It helps in saving power consumption and keeps your PSU safe. Your PC won't generate overheating issues as well. 
You may also like to read: Windows 11 won't Wake from Sleep
So, if your PC won't sleep in windows 11, then follow the methods down below.
How to Fix PC won't go to Sleep Mode in Windows 11
Many users reported that, after upgrading to Windows 11, their PC doesn't go into sleep mode. This is a minor problem and can be fixed immediately. I would suggest you follow the steps carefully.
Here are the steps to fix the windows 11 won't sleep automatically problem:
1. Enable Sleep Mode Manually
Make Sure sleep mode is enabled on your device. If you don't know the exact steps on how to enable sleep mode in windows 11, then follow the steps below:
Click on Windows Search from the Taskbar.

Search for Settings and Click on it.
Select the Power Options from the System panel.
Press the drop-down menu of the Screen and Sleep option.

Customize your specific time to put the screen and device to sleep.

Exit the Settings.
If this step didn't help you, go through the next step.
Follow our guide on how to Quickly Create a Sleep Timer in Windows 11
2. Edit Power plan Settings
On Windows 11, you will get the power plan settings on the Control Panel. Here's how you can edit windows 11 power settings:
Search for Control Panel from the Search option of the taskbar.

Click on Hardware and Sound.

Select the power options > Change when the computer sleeps.

Put the computer to sleep at your desired time.
Also read, Windows 11 Missing Operating System Error
3. Disable Hybrid Mode
Hybrid mode is the combination of sleep mode and hibernate mode in windows 11. This mode puts your device to sleep and, problem automatically at the same time, stores necessary data to your hard disk. 
So, whenever you want to resume your progress after a long duration, you can easily continue.
Here are the steps to disable Hybrid mode in windows 11:
Open the Control Panel by performing a Windows Search.

Go to Hardware and Sound > Power Options.

Change Plan settings under preferred Balanced plans.
Select the Change advanced settings option.

Tap on the (+) plus icon beside the Sleep option to expand the set of options.

Click on Allow Hybrid Sleep and tap on settings to turn it off.
Move down to multimedia settings > When Sharing Media > Setting > Allow the Computer to Sleep.

Select OK and close the control panel.
Follow our guide on How to Boot to Safe Mode in Windows 11
4. Disable wake timers
Wake timers are timed events that wake up the device. You can disable this mode through the command prompt or through the control panel. It's easy to disable the wake timer through the control panel. 
Here are the steps to disable the wake timer on windows:
Open the control panel and navigate to Hardware and Sound > Power  Options > Balanced (Recommended) plan > Change Plan Settings.
Click on the Change advanced setting option and tap on the plus (+) icon beside the Sleep Option.
Click on Allow wake timers and tap on the settings to disable it.

Close the Control Panel.
Still no luck? Follow the following steps below.
Check out our expert-recommended guide on How To Enable Telnet On Windows 11
5. Deactivate Fast Startup
Fast startup is a feature where your computer boots quickly after a complete shutdown. On Windows 11, fast startup is enabled by default. However, you can disable fast startup from the control panel.
Some older laptops and desktops don't support fast bootup. As a result, you may face sleep mode issues quite often.
Here are the steps to disable fast startup on Windows 11:
Open the control panel and go to Hardware and Sound > Power  Options > Choose what the power buttons do > Change settings that are currently unavailable.
Uncheck the box under shutdown settings that say Turn on fast startup.
Quickly, check out our latest fix for Bluetooth Toggle Missing On Windows 11
6. Turn off Screensaver mode
Whenever the computer is inactive for a specific time, the screen saver mode activates and prevents images from being burned. In most cases, screen saver mode is used for preventing viewing of contents while you are far away from your device.
Here are the steps to turn off windows 11 screensaver mode:
Open Windows Search from the Taskbar.

Search for Change Screen Saver.
Select None under the Screen Saver Tab.
Read more on How to Fix Blue Screen on Windows 11
7. Disconnect Peripheral Devices
All peripherals don't cause an issue with sleep mode. For example, mouse, keyboard, controller, etc., doesn't cause any problem with this feature. However, a printer, scanner, the webcam can cause this issue of your computer being awake for hours.
8. Close Microsoft Edge in the Background
Microsoft edges runs in the background preventing your computer from sleeping. This situation occurred to me once when I didn't have the chrome browser.
You can end tasks using the task manager and also prevent Microsoft Edge from running in the background.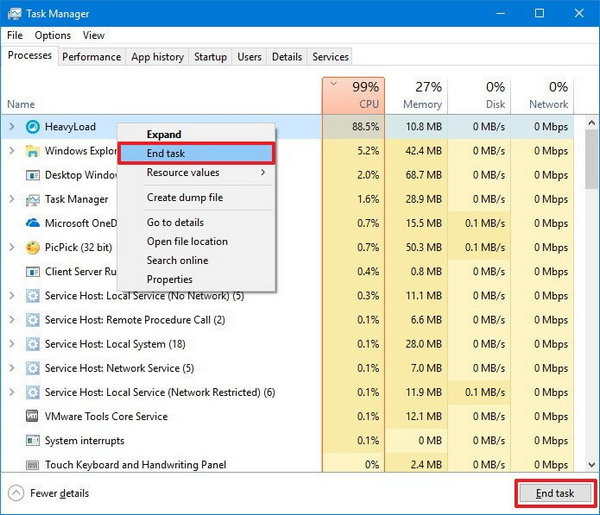 Open Windows search and type task manager. Select the Processes Tab and Navigate to Microsoft Edge. Right-click on the processes and select end task. You can also go to the Startup tab and disable Microsoft Edge to launch at startup.
9. Remove the Battery
This step is for both laptop and desktop users. If consistently your PC won't sleep even though all the settings are correct, then the main culprit is the battery itself.
Remove the CMOS battery for 15 minutes and then place it back in to check if the issue resolves. Or else, Change the CMOS battery. 
If the battery is not removable, monitor the battery status of your device using a third-party app.
10. Check for power requests
Windows has an in-built program fixed to help you find out which app or feature is being problematic.
To check that, open the Run Dialog Box using the Win + R Button and type cmd to open up the command prompt. Run the command prompt as Administrator.
Type powercfg /requests and Press Enter.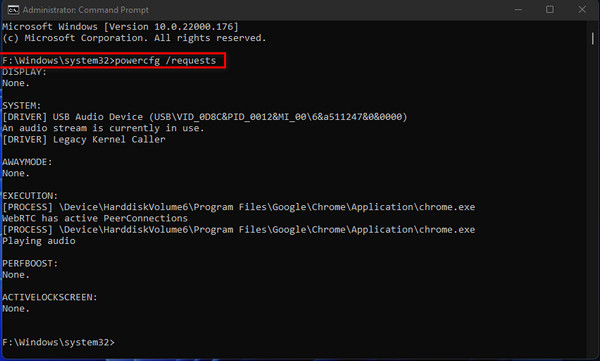 Note: There is a space between the letter g and the symbol /.
After noticing the disturbing program, go to the task manager and disable that process.
Also related: Stop Apps Running in Background Windows 11
Final Thoughts
There could be multiple reasons why windows 11 is unable to go to sleep mode. If none of the above steps worked for you, then ensure that the windows iso you installed was a stable version or not. Make sure that your PC was compatible with Windows 11.