Games are not that fun when they don't act accordingly. After a busy day at work or school, you just want to play your favorite game. Right?
No. God has some wicked plans for you. Why make a nice guy happy? 
I can rant about this all day long on how it feels like when you cannot play your favorite game. And it happens the most when you are at your lowest. 
World of Warcraft has its ups and downs as well. And a game like this, where you have to act according to the world clock, gets more frustrating.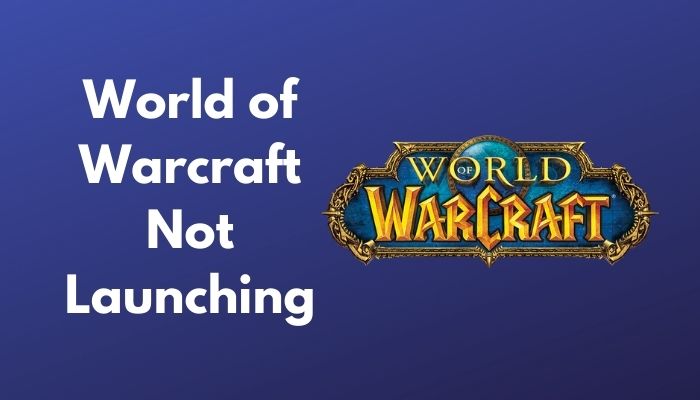 Why is my World of Warcraft not launching?
World of Warcraft will not launch if your game is not updated. Also, sometimes if your hardware is outdated, you will face difficulties launching the game. It might not launch If your internet connection is not working or their server is down.
I know how frustrating it can be. As a wow fanatic, I will help you out on how you can fix issues regarding launching the wow application via this guideline.
So keep reading till the end to get your desired fix.
Also, check our exclusive tutorial on Can You Play WOW Solo
How To Fix Wow Not Launching
By the look of it, I am hoping you have resolved your issue with the battle.net application. Well, first of all, congratulations on that.
Now we have a bigger worry to deal with, your World of Warcraft application is not launching! I mean, what would you do with an application if you cannot even play with it.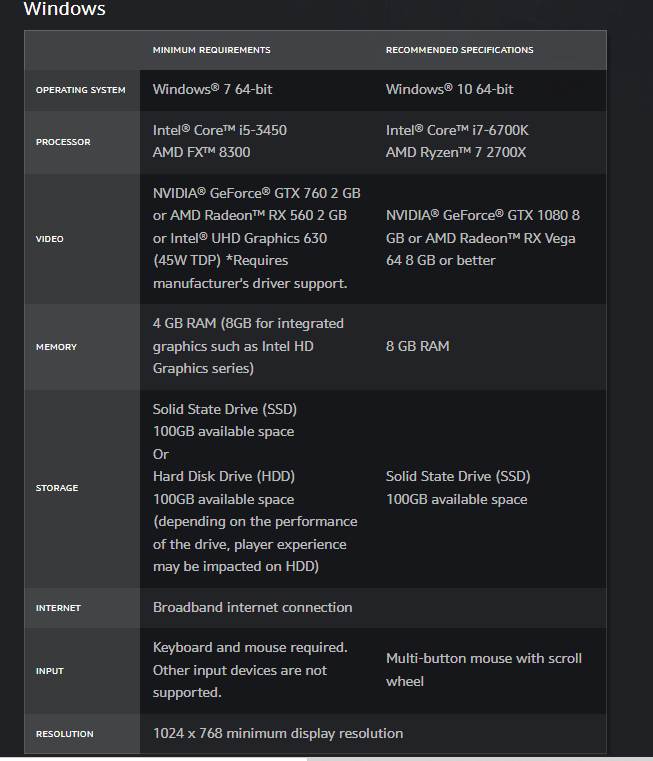 There are various reseasons for your game not launching. One of the main reasons would be not matching the game specifications that are required to launch the game. Many people live in this dilemma that wow came out ages ago, and that is why it will have low specifications required.
Go through our epic guide on Wow Mounts Tracker
But to break your heart, wow is a very CPU-hungry game. So if you have a weaker CPU, the game might not launch. Another reason is an outdated graphics driver. To play the original, you'll just need 2GB of RAM and a Dual-core CPU with an integrated graphics processor.
The demands, on the other hand, are multiplied by a factor of 10 in the current Warcraft game world. When it comes to gaming, you don't want to be confined to a 1080p screen and the lowest graphical settings available. As soon as 4K screens and TVs become available on the market, you'll want to play your games at a greater resolution and at a frame rate that allows you to enjoy the experience. Having a lot of caches restored might be another reason for failing to launch the game.
I will not stretch this conversation anymore; I will just head down to the fixes.
Check out my new post on How Much is WOW Per Month
Here are the steps to fix wow not launching:
1. Check The Game Requirements
This is the first thing you should cross before heading down to the fixes is whether if you have the right specs or not. 
Here are the required specifications for the world of warcraft: 
Intel Core i7-6700 or AMD Ryzen 7 2700X processor

8 GB RAM

Windows 10 64-bit operating system

NVIDIA GeForce GTX 1080 or AMD Radeon RX Vega 64 graphics card

100 GB of storage
So if your pc doesn't match the specification, your game will not launch. As we know, MMORPGs are CPU-hungry games, and you cannot change all the pc parts now, then just upgrade the CPU for now. It might help you to launch the game in lower resolution.
Check out the easiest way to WOW Ground Mounts
2. Update Your Drivers
To play WOW with ease, you have to update all your drivers, specifically your GPU driver. You can manually update all your drivers or download an automatic updater to update your drivers.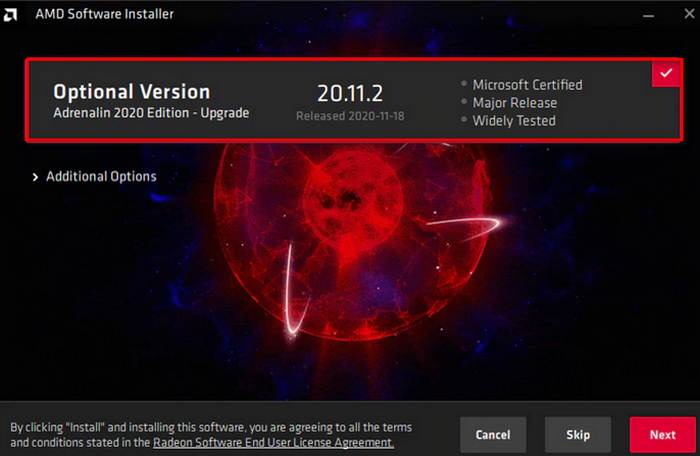 Here are the steps to update your GPU driver:
Open your AMD or NVIDIA GPU app Launcher.

Go to settings.

Click on check for updates.

Download and install the update.
After the update, try and launch the game again. Hopefully, it's going to work.
To know more about PC cooling check our dedicated post on How to Monitor CPU & GPU Temperature.
3. Scan and Repair 
With the help of battle.net or the blizzard app, you can check if there is any corrupt files in your world of warcraft game. If there are any corrupt files, the app will take care of them automatically.
Here are the steps to scan and repair your game files:
Open Battle.net application.

Navigate to the wow application.

Select options.

Click on scan and repair.
While the process is going on, do not close the battle.net application. After the scan, the application will neutralize the files that are corrupted.
Check out the easiest way to ROBLOX Download PC.
4. Launch using DX11
Many gamers have reported games that are trying to launch using DX12 that are either crashing or not opening. 
Here are the steps to launch wow using DX11:
Close wow application.

Launch the battle.net app. 

Go to your wow application.

Scroll down to game settings.

Enable Additional command-line arguments.

Type -d3d11 in the box. 

Save the settings.
Now relaunch the game. I hope it's going to work. If your problem is still there, follow the next method.
Check our latest post on WOW Best Starting Zone.
5. Delete cache files
Excessive cache files or crash tokens can create the issue of launching the game. Deleting the cache files might fix this error.
Here are the steps to delete World of Warcraft cache files:
Shut down all blizzard apps.

Navigate to the local disk C.

Search for ProgramData.

Select Battle.net.

Delete the directory.
Reboot the world of warcraft games. If the game is working fine now, you have to keep in mind that you have to clear the cache files every now and then.
But before that, go through our epic guide on WOW Lingo : What it is & How to Play
Why is my Blizzard not opening?
When you have an excessive amount of cache saved on your PC, Battle.net may not open properly. Additionally, if the Blizzard servers are down, it may cause a problem for certain players as well.
To launch games like Wow, Call of duty, Diablo, Overwatch, you have to install the battle.net application, which is also known as a blizzard launcher. The Battle.net desktop software allows you to keep track of all of your Blizzard games in one place. All Blizzard games are available for download, installation, and play from this page. Use this app to sign in to your Blizzard account so that you may access it from any device you own.
Facing error pokeball glitch, you can quickly Frozen Pokeball Glitch in Pokemon GO from our detailed guide.
There are a variety of factors that might be contributing to the Battle net not opening issue that you are experiencing on your PC. In certain cases, a damaged tools folder, or an incompatible cache folder, or a down Internet connection, may be at the root of your issue.

Also, check out our separate post on the best World of Warcraft gaming laptop.
When cache files get too big, it is best to delete them completely and then check to see whether the problem has been rectified. It's a straightforward approach that will both resolve the issue and make the application operate more quickly and efficiently.
Now you might ask how to fix the blizzard launching issue?
Delete your cache in order to receive the quickest solution available here. To begin, close any and all Battlenet processes that are currently running, including the game you are now playing and Blizzard Battle.net.
Here are the steps to delete the cache of battle.net:
Close all the blizzard applications.

Go to your local disk C.

Look for ProgramData. 

Search for Battle.net.

Delete the folder.
Now that you have deleted the cache folder, the next time you launch the battle.net application, the folder will be created again. 
If you still face difficulties launching the blizzard app, diagnose your internet connection. Give it a speed test. If you see your net connection is performing poorly, call your ISP and let them know your issue. But if your Internet is up and running, then go and see if the blizzard servers are down. 
If the servers are down, wait for them to go online again and try launching the application later.
In a hurry? Check out my new post on WOW VS WOW Classic.
Final Thoughts
It is amazing that wow still has one of the craziest player bases out there. Every day new players are jumping in and playing the game. 
It will have been really fun if Blizzard comes with a proper update so that we don't have to face any issues later on. However, you don't have to worry about it all. Because even if blizzard is not coming up with a solution, we will always be there to guide you guys.
And if you still have any queries, you can always reach out to us.