It's really frustrating when you want to catch your favorite pokemon, and the Pokeball gets stuck.
This problem happens due to internet issues and a slow mobile device.
How to deal with the frozen Pokéball glitch?
The only way to deal with a frozen Pokeball glitch in Pokemon GO is to keep the application open for 10-60 seconds. The Pokeball will unfreeze if the glitch is due to a lag. Force close and restart the app if the glitch doesn't resolve within 60 seconds.
In this post, I'm about to show you how you can predict this glitch and overcome it quickly.
So, keep reading.
Quickly check our related post on how to restart Pokemon Sun and Moon.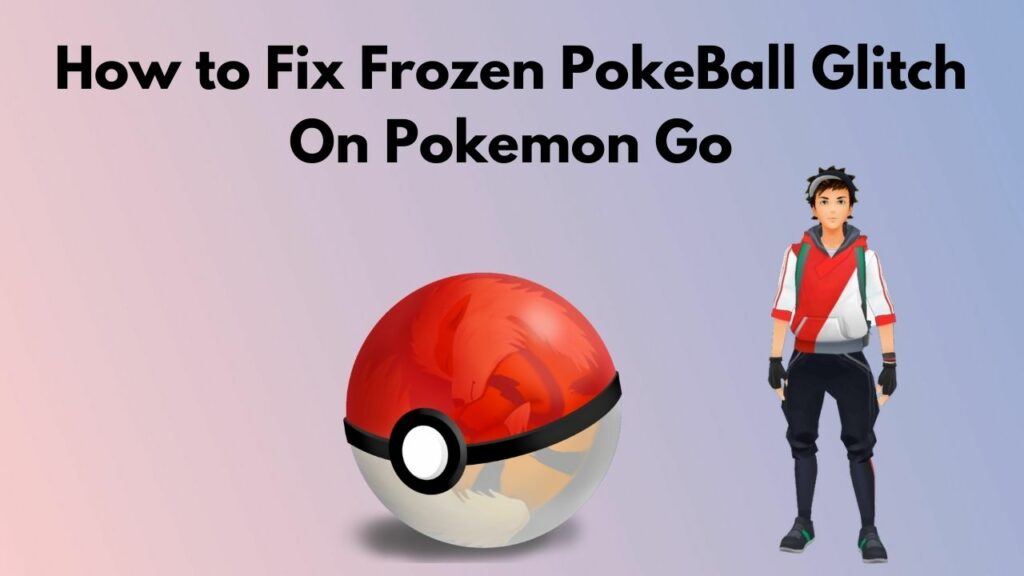 Why can't I throw Pokeball far in Pokemon Go?
You can't throw your Pokeball far because you are not curving the ball enough to get it past the threshold. Bounce the ball up and down once or twice and drag your thumb from the left side of the screen to the edge.
There are multiple ways to throw a Pokeball far enough in Pokemon GO. One of the easiest methods I found effective is aligning the ring to the center for an excellent throw. The most annoying pokemons to catch are Kyogre, Celebi, Kangaskhan, Pidgeot, Rapidash, and Golbat. Some pokemon move a lot, some jump a lot, while the others either taunt much or spawns farther.
Check our epic guide on how to fix pokemon go error 0.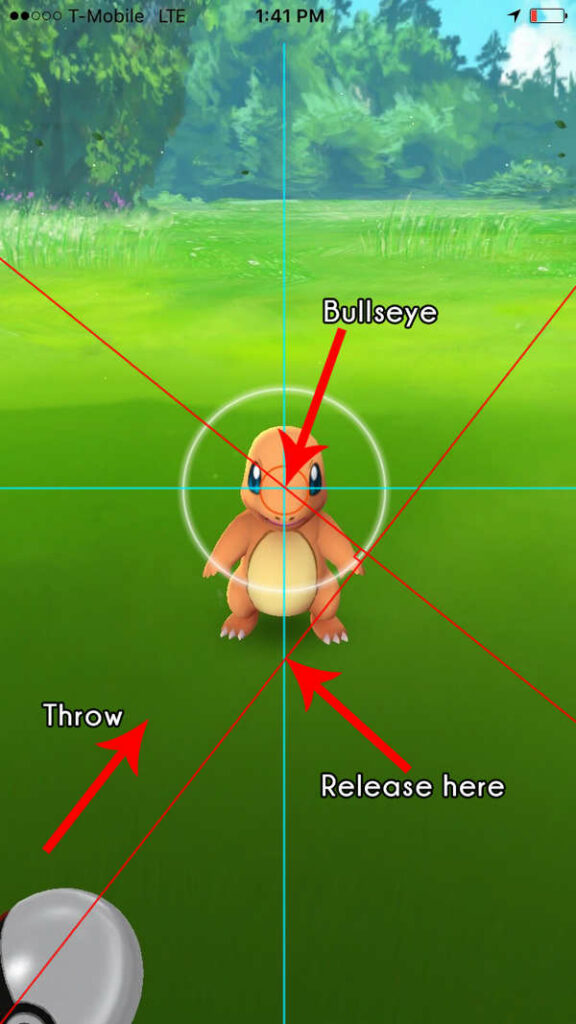 To catch these pokemons, align the center ring to an excellent region, let the ball bounce once or twice, and then spin the ball twice and let it go while the pokemon attacks or taunts being in the center region.
Don't forget to check how to soft reset Pokemon X&Y.
How to Predict the Frozen Pokeball Glitch
It's easy to predict a stuck Pokeball once you get the hang of the game. Check for the visibility of two icons, The screenshot icon, and the backpack icon. You can find the screenshot and backpack icons on the bottom right of the screen.
If the icons are visible, your Pokeball is not stuck. However, if you don't see the two icons, 99% chances are that your pokemon go Pokeball will not move.
You have to wait for a minute or two to get over the glitch. You can also test your Pokeball by throwing it left or right just to waste it.
Also, Don't forget to check our epic guide if you are facing Error 11 on Pokemon GO.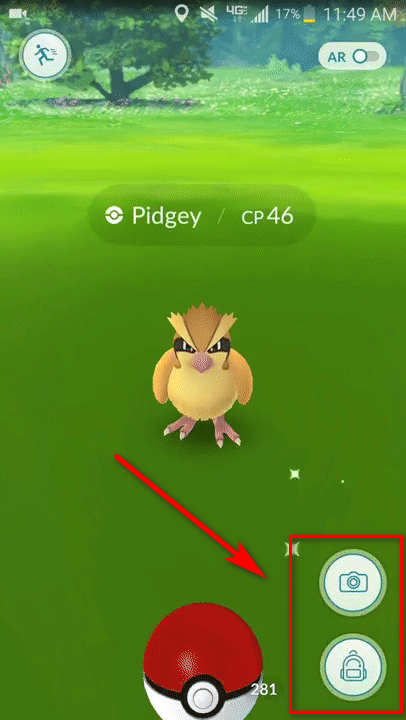 Don't try to capture the pokemon while the Pokeball is frozen. Let the two icons come back. You don't want to miss a chance to catch the rarest pokemon Mew and Mewtwo. Do you?
Niantic is trying to solve this glitch permanently. But, till then, follow the methods in the next section to get rid of the frozen screen glitch.
Also, check out how you can easily change clothes in Pokemon Sword & Shield.
How to Fix Frozen Pokeballs in Pokemon Go
Every Poke Fan wants to become a master of Pokemon and build a strong competitive team. For that, they have to catch a lot of strong Pokemons using a Poke ball.
You throw a Pokeball, the Pokeball absorbs the pokemon, drops onto the ground. But, you don't notice any three-times wiggle. This is the Pokemon GO Frozen poke ball glitch that haunts the poke fans for a year now.
Check our awesome guide if you don't know how to get mew on pokemon sword and shield.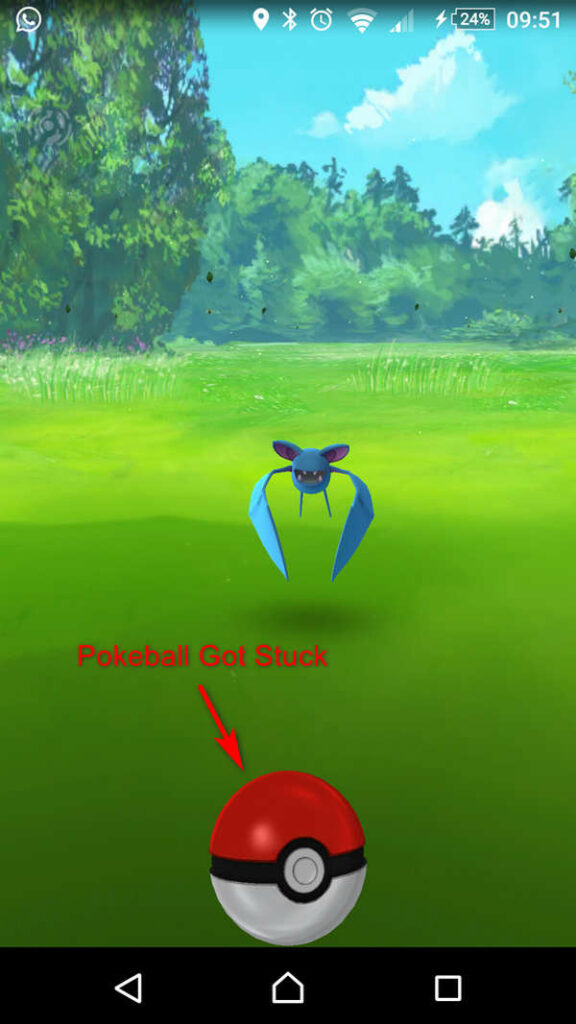 But, don't worry, I got your back. I analyzed that whenever the poke ball is going to freeze, the UI icons disappear.
Check out all the working Pokemon GO promo codes this month.
Here are the steps to fix frozen Pokeballs in Pokemon GO:
1. Force Reload With the AR Trigger
Enable and disable the AR trigger button to fix the lag that is causing the glitch. While doing so, you will see that the poke ball is stuck, but everything else is fine. If you can't see the AR Button, just press the area where the button is supposed to be. Almost 40% of users told me that they had been benefitted from this step.
Check out our guide if your AR is not working on Pokemon GO.
2. Wait for 60 seconds
As I said earlier, the glitch is due to an unstable network connection. The game will recover on its own if you wait for a minute. However, after one minute, you can force shut down your app.
You may ask:
Will I lose my captured Pokemon?
Well, it depends. There is a 50-50 chance that you will capture your desired pokemon. However, gamers reported that this type of glitch happens when the pokemon is about to leave. So, you might miss the chance of catching the pokemon.
So, I highly recommend waiting instead of just restarting the app. In this way, you have a chance to catch that pokemon. Check out our expert's written guide on how to surrender in Pokemon Unite.
3. Switch Between Camera
Just tap around the camera button and let the game fix the glitch all by itself. The camera might sometimes get stuck as well.
4. Change Internet Connection
Try Switching between Wi-Fi and 3G or 4G. The glitch is due to a poor internet connection. So, you have to make sure your internet connection is strong enough during gameplay. If you are indoors, switch between mobile data and wi-fi. If you are outdoors, switch between multiple internet connections if you have any.
5. Toggle on Airplane Mode
Pull down the control center and select airplane mode. After 2-3 seconds, turn off airplane mode to refresh the game. This step worked 100% for me when I faced a frozen poke ball glitch on pokemon go catching a shiny Lapras. You can try it too.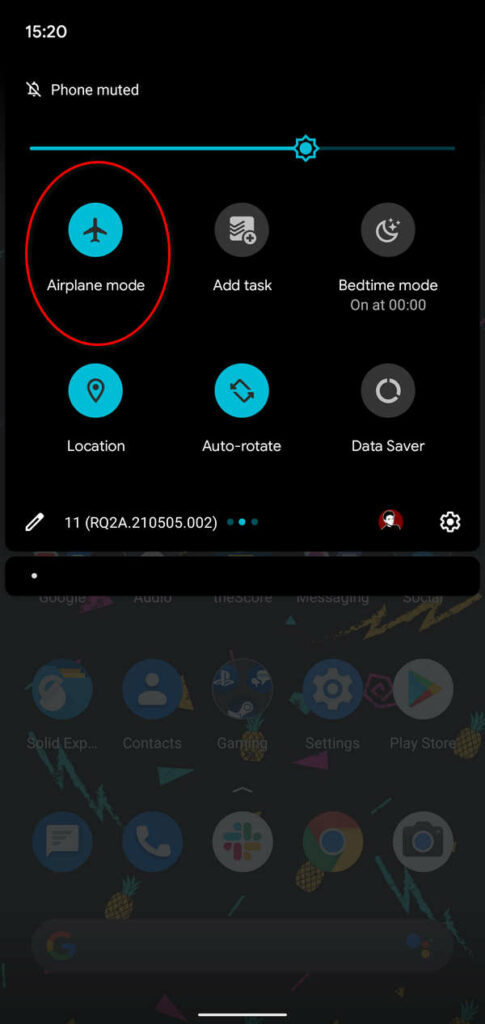 6. Slow Your Roll
Don't get overexcited seeing a shiny mew in Pokemon Go. Mew can evade you in seconds. That's why slow your roll. Take time, drop some berries, and then throw your Pokeball. Remember that sometimes you cannot use berries when your screen is stuck in Pokemon Go.
In that case, you have no other option than to restart the game.
7. Clear the Game Cache
This step is only for those who didn't find any of the above steps compelling enough. Try clearing the game cache when you have no other way other than force stop the app.
Go to Settings > Apps > Manage APPS > Pokemon GO > Clear Game Cache.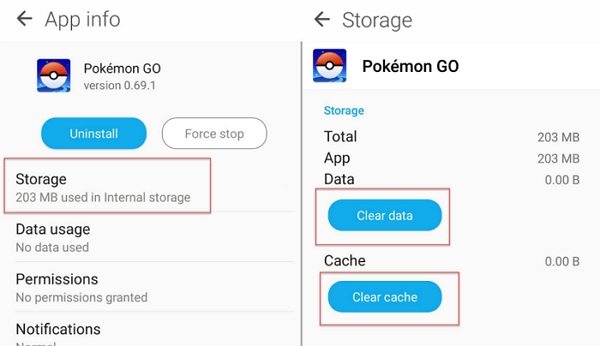 Final Thoughts
It's annoying to search for a pokemon you are eager to catch for two hours. And all of a sudden, the Pokeball freezes, no jiggling takes place, you can't throw berries. Everything seems just to get stuck. At this moment, don't lose your patience because there isn't any alternative way to get that pokemon back if you force shut the game.
The pokemon you were searching for will be gone due to this glitch. That's why to wait for 60 seconds and try the above methods in this post. These steps helped millions of poke fans. It will be handy for you too.
Do mention in the comments section which steps worked best for you.