Starting zones are very important. If they are not appealing, you might end up leaving the game before you finish the prologue. 
The same goes for World of Warcraft. Even though this game came out in 2004, it still has many new players joining in every now and then.
If you are a newbie in the world of warcraft and you are not grinding hard enough, then you are not a match for the pros. Because there are players out there who have been playing this game for more than ten years!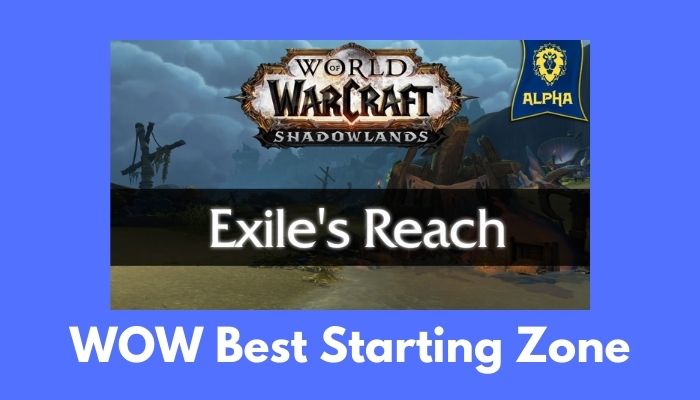 Can you choose your starting zone in Shadowlands?
You will be able to choose starting zone if you are a regular player in the world of warcraft. However, if you are starting new or someone whose wow account has been sitting idle for quite a while, you must begin from Exile's reach in shadowlands.
World of warcraft can be hard for the new followers. And it can be harder if you end up in starting zone that is boring and difficult in terms of the caliber of new players.
You don't have to worry about that; in this guideline, I will describe the best starting zones in the world of warcraft.
So keep reading till the end to get your desired starting zone.
Also, check out our separate post on WOW VS WOW Classic.
What zone do you start in Shadowlands?
Shadowlands is the eighth expansion of the World of Warcraft, which is also the latest one. Every new player will start the game from Exlie's reach in shadowlands. 
Unless you are a veteran player, you have to start the game from Exile's reach. It is deemed to be one of the best starting zones for the new players. Unline the last expansion shadowlands starting zone really grabs your attention.
You will start with your alliance in a boat at the very first of exile's reach. There you will learn how to move around and the common basics of the game. You will destroy some of the dummies with your spell. Basically, you will learn the combat mechanics of the game. After a while, a big storm will hit the sea, and the whole boat will be wrecked by it. Fast forward, you will land on a beach along with your alliance.
Check out my new post on How Much is WOW Per Month
Then you will interact with some of the new players and will continue your expedition. Meanwhile, you will collect bandages and craft some items. As the story continues, you will defeat all your enemies in the run, and at the end of exile's reach, you will be in a dungeon, along with some NPCs. Where you will defeat two bosses, and by the end of the dungeon, if you finish clearing it, then you will reach level 10. When you reach level 10, then you will start the journey of Azeroth.
Facing error pokeball glitch, you can quickly Frozen Pokeball Glitch in Pokemon GO from our detailed guide.
Even if you are an old player, you will like the exile's reach, but it will be fairly easy for you because you went through the game's mechanics quite some time. As I have said, earlier exile's reach spreads the fun of wow for a new player. By the end of Exile's reach, you will know everything you can do in wow in a more engaging wow. You will learn how to loot and gain XP and craft spells. There have been times when I have tried my many friends to play World of Warcraft, but they all dropped it because they felt it was too boring and grindy. But in shadowlands, many of my friends got engaged in the game as the quests are immersive, and exile's reach holds the game's intensity.  
Another reason people say it is the perfect starting zone for beginners is that it is quite easy to cross. If you look back in older expansions leveling up was too hard, and many people dropped it even before crossing level 10. As the exile's reach is not too hard and leveling up is easy many players find it very rewarding. And that is one of the reasons they continue playing this game.
Check out why not World of Warcraft Not Launching in your pc.
So I would say exile's reach as a starting zone is very helpful for the new player, and I believe people will learn game mechanics in a much faster and simpler way with this expansion, which will result in more active players in the world of warcraft. 
Top 5 World of Warcraft Starting Zones 
Now that we know that all the new players who are playing the retail version of wow will automatically spawn in exile's reach as their starting zones. But World of Warcraft, as their 17 years of history, gave us many starting zones worth mentioning because to this day, you still can re-visit the starting zones if you are playing one of the wow classics. 
Also, check our exclusive tutorial on how to Enable Word Wrap In Notepad.
Here are the top 5 stating zones of wow:
1. Pandaren 
Pandaren as a starting zone came out in the Mists of Pandaria expansion. This is my favorite starting zone as I started my wow journey with this zone. 
I am not ranking this in number one because I started with it. The first thing you will notice when you step into Pandaren is the graphics. Another thing you would notice is that the quests are not as gridny as they used to be in the last expansions. So you will level up easily and learn all the game mechanics with ease. However, the storyline isn't great. But it is only noticeable because how everything other than the questline is pitch-perfect.
Go through our epic guide on Wow Mounts Tracker.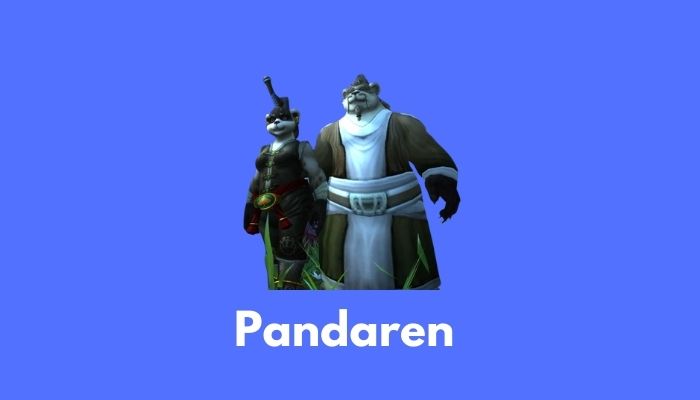 2. Goblin
This is most likely the most intriguing starting zone. You get a good sense of what Goblins are like. It's not as tidy and efficient as exiles' beginning zone, but it's a lot more intriguing than Worgen's.
Check out the easiest way to WOW Ground Mounts.
Many people dislike it since it was unskippable for a period and prohibits you from going immediately into the main world until completed. Still, I believe it is undoubtedly the finest done racial starting zone.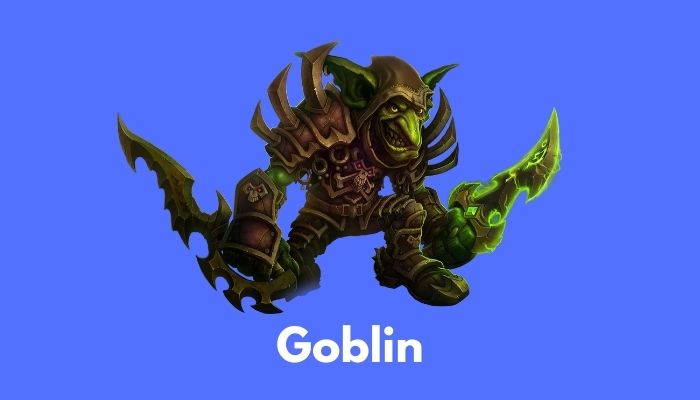 3. Worgen
Another starting zone where you can level up quickly. And has to be the best one with nieces music and ambiance. Worgen just set the mood if you are a beginner in wow. 
But before that, go through our epic guide on WOW Lingo : What it is & How to Play.
On the other hand, many people had complained that Worgen was full of bugs when it came out. Also, it gets pretty boring if you rush through the gameplay. But this starting zone is still fun, and I also liked the idea of playing as werewolves back in the day. Even though this starting zone has mixed bag reviews, I would still say I had my fun in this starting zone.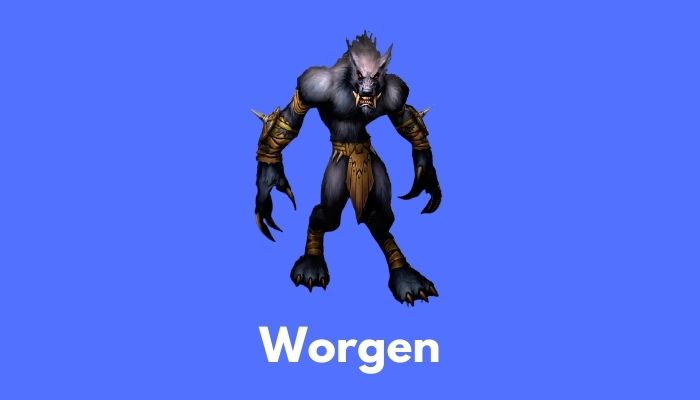 4. Night Elf 
Another personal favorite with a rich lore. Night elf adventure takes place in Shadowglen on Teldrassil and then moves on to Dolanaar.
The Night Elves are one of the oldest races. They've been around for at least 10,000 years on Azeroth. Because of its beauty and ambiance, its starting zone made my list. Because of its distinctiveness and tranquility, this starting zone is worth seeing. I have revisited and wandered around in this starting zone. I don't know for how long.
Also, check our exclusive tutorial on Can You Play WOW Solo or not.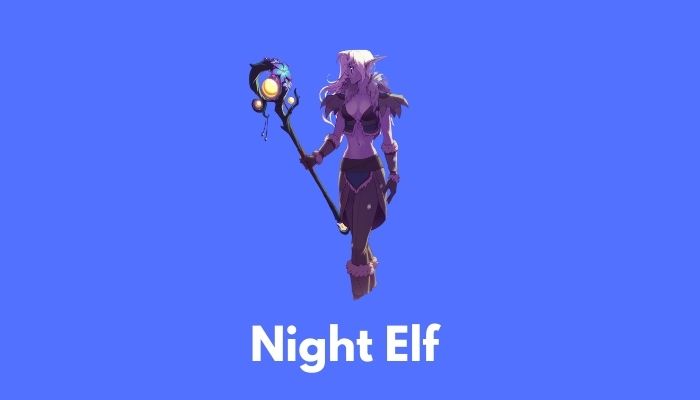 5. Undead
One of the creepiest starting zone in the world of warcraft. Which hits the nostalgia perfectly if you go back and play through it again. The Undead starting zone and follow-up zones into Silverpine and Hillsbrad are my favorites.
Follow our guide to fix Pokemon GO adventure sync Not working.
I've always liked these areas, and they're capable of luring me back into the game. The aesthetics were fantastic, as were the quests, the music was fantastic, and the ambiance was just incredible.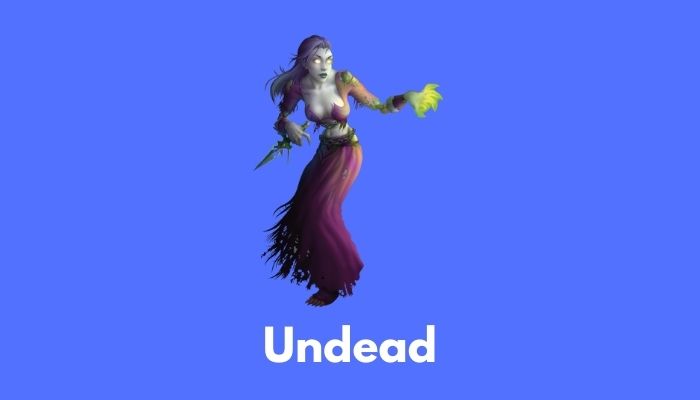 What is the best zone in WoW?
If I have to draw the conclusion, I would say exile's reach is easily one of the best starting zones in the history of World of warcraft. Because of friendly, the questline is for the new players.
I am not saying this because it has unique lore or a great ambiance. If we count that, probably this will rank in the last in a top 5 list. But this starting zone has the capability to hold players. And with this starting zone, you will easily learn the game mechanics. Also, it is crazy how fast the leveling up here is. It is rated 60% faster than the old classic starting zones. Then again, if you are playing the wow retail and you are a new player, then you don't have any choice other than start with exile's reach. 
Also, check out our separate post on the best World of Warcraft gaming laptop.
Final Thoughts
Wow has been around for more than 17 years. And day by day, it is getting more difficult to follow the timeline. 
Hopefully, with this guideline, you can select your starting zone in wow. 
And if you still have any queries, then you can always reach out to us.