Roblox often kicks me out of the game whenever I play Adopt Me continuously for more than five hours.
Does that happen to you also?
After researching several case studies, I found the accurate information why Roblox keeps showing me the error message, DISCONNECTED: You were kicked from this game [Error Code 267].
What is Error Code 267 in Roblox?
Roblox Error 267 is an error caused when a user gets kicked from a game for using an illegal script.  If your account has a temporary ban for trying to play unfairly, including the insertion of admin commands forcefully, you are most likely to face this error.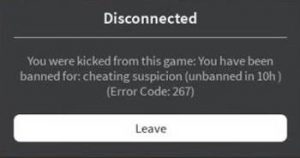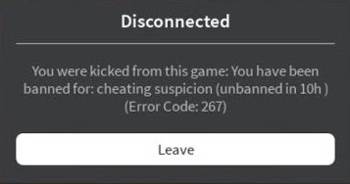 Keep Reading, As I am about to show you the easiest fix for Roblox Error 267 on any gaming platform.
Also, Check out our separate post to get a list of all the latest Roblox Admin Commands.
What Causes Roblox Error 267?
Error Code 267 on Roblox occurs when the game encounters any suspicious activity in your Roblox account. This activity includes hacking the game, illegal insertion of the script, blocking the Roblox game server by the Windows Firewall, or a blank and corrupted game file.
Basically, Roblox is not responsible for this error. Rather the main reason behind this error is due to an illegal insertion of script by the game developer.
All the basic Roblox controls are highlighted in our epic guide. Quickly Check to find out.
Whenever a game detects suspicious activity from a player, Roblox tries to prevent hacking/ exploiting by simply kicking that player out of the game.
Also, check out our separate post if you are facing similar errors like Roblox error code 277.
However, there can also be multiple reasons why you are kicked from the game. In fact, Roblox itself provides you with a reason behind it. Some games automatically kick accounts under 30 days old. So, don't worry. In that case, play another game. Roblox has plenty of playing games you can even count.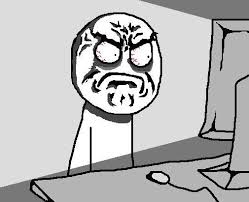 Notice the note carefully. You will see the message saying, You were kicked from this game: Self Moderate, or a message saying, You were kicked from this game: Banned from server or, kicked by the server.
Also, check out how to fix Roblox error code 524 easily.
Both of these messages are seen by ROBLOX players when they have a problem with their Windows Firewall or problematic Avast antivirus, Slow Internet Connection or even due to Empty Game data in Roblox.
Do you often get kicked from a specific game? I have explained the possible reasons below:
Windows Firewall: The result of a low-bandwidth connection or an erratic wireless connection can cause problems in Firewall. Please try to disable the firewall before launching the Roblox app.
Delayed Internet Connection: If you are playing Roblox with slow internet service, and the game is huge then the game may take time to download the map. A quick solution to solve delayed internet connection is to Download the best quality VPN and connect it to a stronger network connection zone. Or, use a wired connection instead.
Also, check out if Roblox is down or not at the current moment.
Blank Game: If the game is devoid of stuff, then the game may not load. The developer probably didn't build anything inside the game and so you are seeing the error.
Banned player: If you tried hacking a specific game and get kicked out, you probably are not allowed to play games anymore until you are unbanned. Roblox games contain Admin scripts that execute a Ban command.
You have to immediately contact the game owner to uplift the ban. Keep in mind that, it takes at least 30 days to get a banned account back.
Also, check our separate post for move faster in Roblox using speed script.
How to Fix Roblox Error Code 267
I know you are really frustrated to see the Error Codes every time you try to launch a new game.
It doesn't matter whether you are using Windows 7 or Windows 10. The only thing that matters is to fix this kicked from the game error.
Tired of the ROBLOX Error message that says that the game has ended? Then this post will help you to fix ROBLOX Error Code 517 in under a minute.
Here are the steps to fix Roblox Error code 267:
1. Use Chrome as Default Web Browser
The common mistake most Roblox users do is opening Roblox with an outdated browser. This creates faulty errors while launching Roblox. The easiest solution to this problem is updating your browser.
Try using Google Chrome as it is the most trusted Browser around the globe. Open Chrome > Help > About Google Chrome. Chrome should automatically check for updates and install the latest version.
I always recommend using the Google Chrome browser because the internet explorer settings are not suitable for Roblox. Also, do clear all the browser cache, before logging in to Roblox for the first time.
Here's a complete guide on how to use and install Roblox Shaders.
2. Reset all Internet Browser Settings
Check your internet connection. A simple reset of your Internet Options is the best solution for this Error 267. Players found this step working efficiently. To do this Simple Resetting you have to follow the steps below:
Open your default browser (Google Chrome is suggested).
Click on the gear icon and open Internet options.
Go to Advanced options.
Click on the Reset button and close the browser.
Launch Roblox again.
Also, learn how to fix Roblox error code 610.
3. Check the Wireless Connection
Due to slow internet connectivity, you are most likely to face this error most often. I hope you have noticed the Error 267 message carefully. It displays the message saying: DISCONNECTED: You were kicked from this game [Error Code 267].
Check your wi fi internet Connection whether you have a stable internet connection or not.
Press the Win + I keys to open the Settings window.
Select Update & Security > Troubleshoot > Internet Connections.
Run the Troubleshooter and let Windows diagnose and fix any Internet-related problems.
Try using the Wired Cable on your desktop to see whether the internet is working or not. Reset your internet connection, If required. If the network connection is not the root cause then follow the next step.
Be sure to clear all the cache of your browser while opening the game. Or else it will show the results are not up to date.
This step can also help you fix roblox error code 260.
4. Verify the Browser's Security Settings
Ensure that the security settings on your browser permit Roblox to launch. Sometimes an easy solution like this can help you overcome the Error codes. You can reset settings of your browser at any time. So, don't hesitate to surf around your Browser settings.
You can also fix error code 279 on Roblox using this method.
5. Disable Ad-Blockers
An annoying Ad blocker can stop a game from loading; so make sure you disable them before launching any game in Roblox.
Go to Google Chrome Settings and Manage your Extensions. If you are using an Ad Blocker, Disable them and relaunch Roblox. This is the simplest solution to your problem.
6. Bypass Roblox Error Code 267
If none of the above steps worked for you, it's better to go for an Error Code bypass.
Roblox usually fixes the bugs in their updates. it may take a little time but it's effective.
You will need to reinstall Roblox and then give yourself the latest roblox download. After doing that, install the app on your computer to get it fixed.
Go to Control Panel > Uninstall a Program > Roblox Player > Uninstall.
Try launching the game using a better quality VPN this time so that you don't get the error 267 on Roblox ever again. If you want, you can create a new account using a new email address. This will flush out any error messages at a single blow.
Have some time to spare? Quickly check out our epic guide on how to get Roblox Gift Cards/Robux.
7. Update Network Drivers
As the error can occur due to poor internet connections, you must keep your drivers up to date.
Search for Device Manager using Windows Cortana. Click on Network Adapters and Manually check if the drivers are up to date or not. There will be a threat icon on the side of the driver for your ease. Automatically update the driver using the web and relaunch Roblox.
8. Remove Illegal Scripts
If you added some additional scripts to your game just to make them more fun, remove them entirely. I am talking about the admin command. Some admin commands are meant to be used by the game's developer only. However, I have seen players use different codes using third-party hack tools just to annoy others.
Remember, Roblox notices all your actions. Always play safe and avoid hacking.
9. Open a new account
If none of the above methods worked for you then it's time to open up a new account and fresh start. Make sure that your account is verified and above 13+. Selecting the Date of Birth is important otherwise you will face other errors besides code 267 roblox error.
10. Uninstall Roblox
When there's no other way, uninstalling and re-installing the game removes all the cache files from your PC.
Here are the steps to uninstall Roblox from Windows:
Go to Control Panel by searching in Windows navigation search bar.
Select the program option > Uninstall a Program.
Navigate to Roblox player and right-click on it to uninstall.
Open the Run dialog box using Windows Key + R and type in %appdata%. Clear all the Roblox folders. This will reduce the junk files present on your PC. Now Download the latest version of Roblox and Enjoy!
FAQ
Question: What does Roblox error code 279 mean?
Answer: Error code 279 of Roblox means your internet connection was somehow interrupted. This error shows up when your PC is unable to connect to the game server.
Question: How do you fix the Roblox error code 279?
Answer: You can fix Roblox error code 279 by changing your browser's settings and manually allowing Roblox through the firewall, as shown in our separate post on Roblox error code 279.
Question: How long will it take to recover my account from the error code 267 ban?
Answer: If you are banned from only one game, it will require at least 4 weeks to recover your account.
Final Thoughts
DISCONNECTED: You were kicked from this game [Error Code 267] may seem a problematic error for you. But luckily it has the easiest fixes.
I know it's quite frustrating when you can't play your favorite game just because of these randomly seen errors.
Do mention in the comment section which step worked for you.