Are you experiencing extreme lag issues while playing ROBLOX? Why is that so?
After hours of research, I found the accurate cause behind such a problem. But before that, you can check whether Roblox is down today or not using a Down Detector.
Why Roblox is down today?
Roblox can be down for several reasons such as scheduled maintenance, technical outages, server problems, geo restrictions e.t.c. Check whether Roblox is down or if the problem is occurring on your end. If the problem is on your end you have to make sure your ISP isn't blocking Roblox.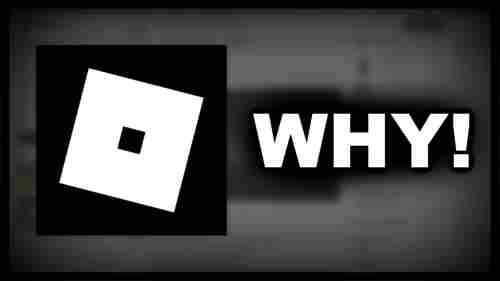 You are not the only one who is facing ROBLOX down issues.
Keep Reading. As I'll show you why Roblox servers drop the connection and what to do onwards.
Check out our epic guide on how to make clothes & upload it on Roblox
Is Roblox Down Today? Check Roblox Current Status
Here's today's Roblox downtime status:
If you are facing ROBLOX maintenance problem very frequently and doubt that ROBLOX Servers are down, then you can definitely check out ROBLOX down detector.
Get the latest version of Roblox download to make sure that it's not the app that's causing this problem.
A very common question these days is:
According to the ROBLOX server status, Due to ROBLOX outrage, the game is experiencing severe lag and players are experiencing several error codes on ROBLOX.
Players reported that they were having ROBLOX login issues and could not gain access to ROBLOX sign-up system.
These ROBLOX servers down issues created a lot of problems likely.
And Players thought that ROBLOX is going to shut down permanently. But, luckily that's not the case.
If your Roblox app closes showing roblox error code 524 then be sure that it's not a server error.
Current Twitter Conversations on #RobloxDown
What happens When ROBLOX Is Down?
If ROBLOX is down, you will face extreme lag issues. You cannot join any game, or the game will take more time to load. Even if you buy any products from the ROBLOX Store, you will receive the receipt lately.
Not only that,
You can't even chat properly on ROBLOX and thus you will always be notified that you are not connected to ROBLOX.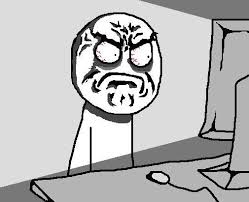 It gets even worse when I say:
You will face ROBLOX error codes like ROBLOX error code 610
Let's get to know in detail what actually happens when ROBLOX is down.
Here are the issues experienced by ROBLOX players when ROBLOX is down:
Whenever you try to buy something from ROBLOX store, you use ROBUX. But what happens when you try to equip the accessories but you can't because ROBLOX server is not letting you equip the items.
Actually what happens is that:
ROBLOX servers will equip the items soon or later but due to server issues, you are experiencing delayed purchase.
Unfortunately, you can't. The ROBLOX servers are undergoing maintenance and that's why you are unable to freely use ROBLOX.
And here's the easiest fix for roblox error code 277.
Whether you figure out ROBLOX down or not, you are surely going to experience Join errors on ROBLOX.
You may wonder:
Is ROBLOX downtime responsible for ROBLOX join and Disconnection Errors?
Yes, ROBLOX down servers are responsible for various ROBLOX errors like the ID 17 Error, Http 400 Error etc. But it's a 50-50 chance that ROBLOX is responsible for such errors. Your Network issues might also be responsible for Join and Disconnection Errors too.
And here's our exclusive roblox admin commands list.
One of the symptoms of ROBLOX having a Down server is that, you won't be enjoying the games like you used to do before because of extreme lag.
Lagging issues are a very frustrating issue and also very annoying.
Most of the time it is seen that:
You are unable to save the game data because of Extreme lag which makes a big loss in game progression.
Fixing the date and time is important to fix error code 517 on Roblox.
How to Verify If Roblox is Down?
It is important to check whether Roblox is actually down or the problem is with your internet connection. There are some signs Roblox shows while the server is down. An outage map will help your thoughts clear.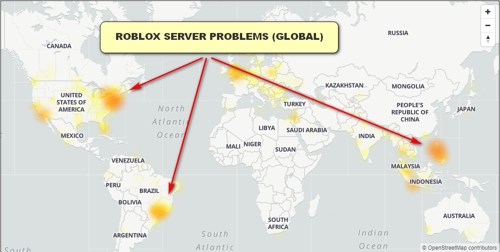 Quickly check out our epic guide on how to download & use Roblox FPS Unlocker.
Here are some ways to verify if Roblox servers are down or not:
1. Check ROBLOX'S Official Status Page
Roblox has an official server status page where you can view the past 24 hours activity of Roblox servers. It is applicable for all consoles. But, currently the server status page is under maintenance. So, alternatively you need to check the Down Detector.
Follow our guide to fix Roblox not loading on PC, Mobile.
To get all updates and notifications regarding Roblox,  Join the Roblox Social Media Pages. Roblox grabs the attention of their audiences by posting and updating news regularly.
Whenever the servers are down, they'll announce it through their different social networking handles. You will then be  able to play online game.
You can also fix some of the common issues like the roblox error code 260 by following similar steps.
Frequently Asked Questions
Question: How Long will ROBLOX be Down?
Answer: It takes about an hour to solve ROBLOX server issues, and so ROBLOX undergoes maintenance. If a massive update takes place, then it takes a few more hours.
Question: Will ROBLOX Shut Down?
Answer: No ROBLOX will not be shut down permanently. It is a huge platform for thousands of players, and so it won't be closed.
Final Thoughts
ROBLOX goes under maintenance very often. It has to maintain the whole server.
So, a lot of users think that ROBLOX is down for good.
To check this you can use the ROBLOX down detector. This will surely inform you about the current things occurring in ROBLOX. It's just like a ROBLOX server map.