Millions and Billions of Roblox fans are asking the question of whether Roblox is available for PS4 or not.
It has been fifteen years since Roblox came to Windows, Mac OS, iOS, Android, Xbox One, and Oculus Rift. But why is Roblox not coming for the PlayStation console?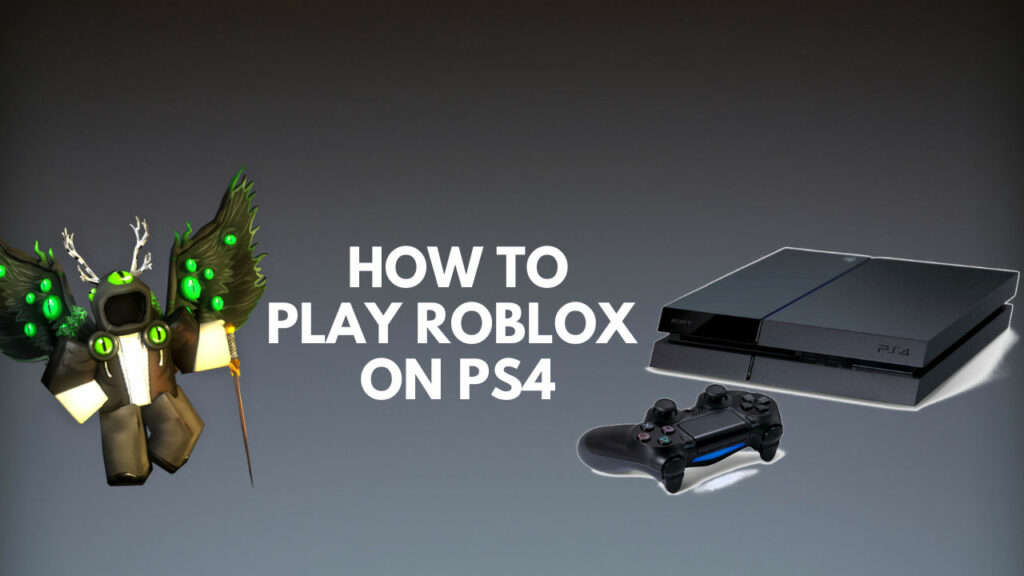 Can you play Roblox on PS4?
Roblox isn't playable on PS4, but you can log in to Roblox and Surf Roblox's Home page using PS4. Roblox has an exclusive deal with Xbox, and they have a great partnership. It's not going to change, at least for a while.
What if I say you can still log in to your Roblox profile using PS4? You heard that right.
Keep reading because this post will show you how to play Roblox using PS4.
Check whether you can play roblox on Ps5.
Is Roblox on PS4?
No. Roblox is not currently available for PS4.
Roblox had a great demand when it hit the market, exclusively on Xbox One and not on PS4!
It may seem unfair because Minecraft and Roblox are similar category games. Minecraft is available on PS4 but not Roblox.
Here are the reasons why Roblox is not available for PS4:
Roblox made an exclusive deal with the Microsoft team, and they have a great partnership.
PlayStation does not want Roblox. Because Roblox on Xbox One has the wrong port, the interface is not acceptable, and players cannot access stores. Even the chat box is not available. So, maybe PlayStation doesn't want Roblox on its platform.
Also, check out how you can perform a successful Roblox trade.
What is the Release date of Roblox for PS4?
In Roblox Live Stream, Jack Hendrik said they are working for PS4 but don't know the exact PS4 release date for Roblox.
This news does give a good idea as to which next-generation consoles the game will release. Maybe, on the upcoming PS5 console, Roblox will release their spades of ace.
If you are a beginner then you should definitely go through our guide on how to add friends on Roblox and make a Roblox group.
PlayStation Console users are waiting long for this game. Aren't you?
Worry not! Let me show you a trick on how to login to Roblox on a PS4 console. But, Before doing anything, get the latest version of Roblox download to make sure that it's not the app that's causing this problem.
How to Play Roblox on PS4
PS4 offers a beautiful catalog for gaming, but sometimes you just wanted to play Roblox on your PlayStation console.
You can always play Roblox on PC, mobile, and Xbox One. But when it comes to PS4, you can perform the steps below to play Roblox.
Also, check our separate post for making a kill brick using the Roblox kill script.
Here are the steps to play Roblox on PS4:
Connect PS4 to the internet.
Open PlayStation Web Browser.
Type roblox.com and log in to your account.
Surf the Roblox Home Page, chat with friends and create your avatar. You can do everything you want using the console, but you cannot enter any games.
While trying to play Roblox in Ps4, you will see a message saying that Your current Platform is not Supported. Roblox requires Microsoft Windows or MAC OS.
Related guides: How to Fix PS4 Error CE 32895 7, Fix PS4 Error CE 43461 8
Final Thoughts
As of October 15, 2020, Roblox is not available on PS4. Players can create a Roblox account on PS4 but can't play any games directly off the web. I recommend waiting or play Roblox on PC as of now. Maybe Roblox will be available on PS5 by starting with the new technology.