Playstation 5 is a complete gaming machine. You can watch your favorite show, movies and play your favorite game on the same device.
Even though it is a complete console, PlayStation 5 has its own ups and downs. A small mishap in the console can ruin all your experiences, whether you were playing games or watching anything on the media player.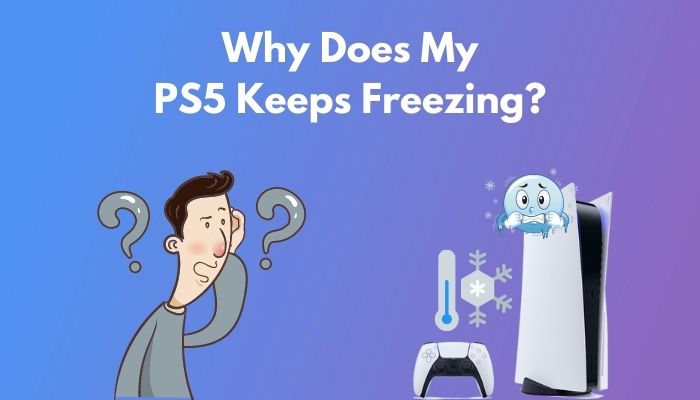 Why Does My PS5 Keep Freezing?
Your PlayStation 5 can freeze time and time for many reasons. As per sony, there is no definite answer to why your console is freezing. But many users complained about the freezing while they were on rest mode or sitting idle in the main menu.
It is not a big deal if your console is freezing, and it is also very common. Before SSD, do you remember how our PC used to lag all the time? Exactly.
Even though it is very annoying, it can be fixable easily. As a PlayStation enthusiast, I will guide you exactly on how you can fix the problem.
So keep reading till the end to get your desired fix.
Check out our separate post on how to fix PS5 error code ce-108255-1.
What to do if PS5 freezes?
Whenever your PlayStation 5 freezes, you should restart or shut down your PlayStation. You can do it very easily. Just hold down the power button for a while, and after, the PlayStation will automatically shut itself off.
Even though PlayStation 5 is super fast because of its Blazing, the best SSD in the market, it freezes from time to time, which is not that pleasing. Because in this fast world, you don't want anything to lag or slow down.
There are numerous reasons for the PlayStation 5 freezing itself. But there is no actual reason for it. It can happen anytime, anywhere. Sony never identified the issue officially. Even though they have launched an official diagnostic tool on their website to go and share their problems with them, if you want to get in touch with officials, you can go ahead and discuss your issues with the officials.
But many people have identified that every time they are on their home screen, their PlayStation 5 freezes. Then again, there is no fundamental reason behind it. It might be a bug that can be fixed with a minor software update, and Sony did it. I have had the problem, but I got my fix by updating the PlayStation 5 software.
Another probable reason would be the rest mode. It can't get enough of the rest mode. It is so frustrating to use. Trust me, in PlayStation 5; you don't want to use the rest mode. The rest mode turns on your PlayStation 5, Turns off your PlayStation 5, Crashes your PS5, it can even freeze your PS5, and this feature can pull any of its shenanigans without notifying you.
Before that, follow our epic guide on how to fix PS5 Error SU-30746-0.
It's like the rest mode has its brain which controls everything without your authority. Sadly many people got their console bricked because of this stupid feature. It was so broken when it came out. But luckily,  you can disable it. I disabled the rest mode a long time ago and never turned it on. Sadly, I cannot use it now because the PS4 has very good usage. But in PS5, it is one hell of a trainwreck. Hopefully, Sony will fix it with appropriate measures. I want it back Because I miss using the rest mode, which was essential for me.
If you have any problem with the power connector, then it might freeze your PlayStation 5. Also, if you are commanding too many things simultaneously on the PlayStation 5, it might freeze because of hardware limitations.
How do I get my PlayStation to stop freezing
Hey, I know in your mind you are going on about hey I have spent nearly 500$ for this Machine just to freeze out on me? Look, I get your frustration, but some people have paid 800$ on this Machine. So cool down a bit. Well, jokes apart. You should cool down. It is very common for a PlayStation to hang. The same thing happened in the last generation, and it is also taking place in this generation as well. Freezing, random shut down, all these are very common in this generation of PlayStation.
There is a very slim chance of hardware failure because most PS users had these problems and got their fix with a recent software update.
Also, check out our separate post on how to fix PS4 error code CE-300227.
So no need to worry about it. But you should understand one thing: you can fix it. As long as the console is up and running, you can fix it. And it is also very easy to do.
Here are the steps to stop PS5 from freezing:
1. Turn off the PlayStation 5
If you see your PlayStation 5 is stuck on a single screen, then the first thing you should do is turn it off.  But don't pull the plug directly from the power output that will end up bricking your console.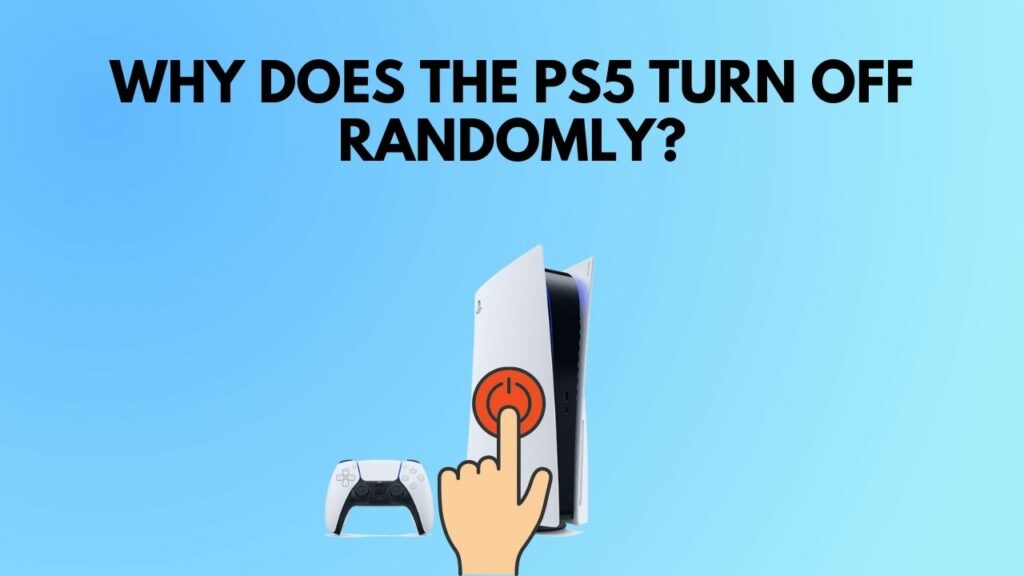 Here are the steps to force turn off PS5:
Hold the power button.
Wait for two beeps.
Releaser the power button.
After that, you will see your PlayStation 5 turning off. Now restart the PlayStation 5 and follow the next steps. Also, check out our separate post on how to fix PS5 error code wc-365475.
2. Update PS5 Software
This is the first thing you do. Any problem you had with your PlayStation 5 can be fixed just by updating the software. People even say with the new update, even the rest mode is working fine. And there is no error report as well. So update your PlayStation.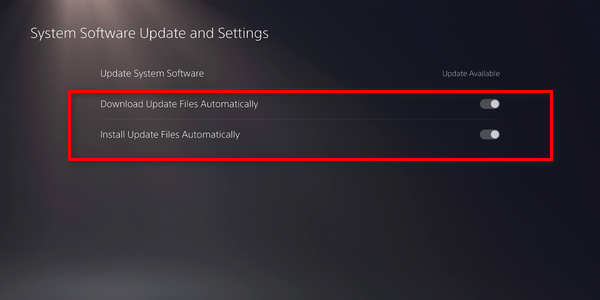 Here are the steps to update your PS5:
Go to settings.
Select system.
Choose system software.
Click on system software update and settings.
Wait for the update to download.
Install the update.
Do not turn off the PlayStation while the update is running, or your system may be bricked. The console will restart automatically after the update. For a while, use the console to observe if there is any random freezing. Follow our guide to fix ps5 not outputting sound error.
3. Rebuild PS5 Database
Rebuilding the PlayStation 5 database can fix the problem as many users reported that after going it, their PlayStation stopped having random freezing.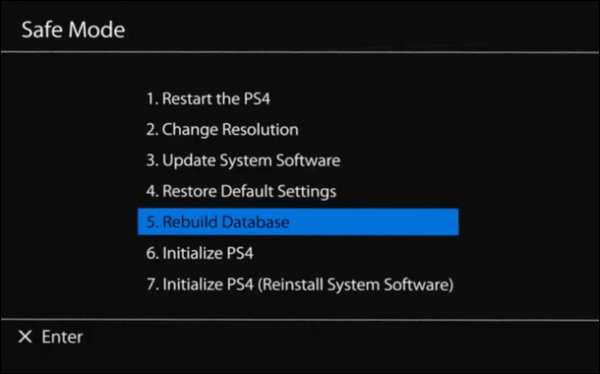 Here are the steps to rebuild Databasebase on PS5:
Switch off your console.
Connect your Dual Sense to the console via the USB cord.
Hold on to the power button until you hear two beeps, then release it. The PS5 will now boot in a safe setting.
Select the option to RebuDatabasebase. It will take around 10-15 minutes.
The system will be bricked if you unplug the PlayStation 5 from the power brick while the procedure is running. The PlayStation 5 will resume automatically after the rebuild. Allow it to run for a bit to see if there is a problem.
If the problem is still there, follow the next method. Want more PS5 games? Check our other round-ups on the best PS5 horror games & best PS5 games for kids.
4. Reset PlayStation 5
It is not a big deal to reset the PlayStation 5 because we don't keep any private files or important documents there. But before resetting the PlayStation 5, save your game files in PS Plus cloud storage. That way, you will not lose any game progress, and you can play from where you stopped.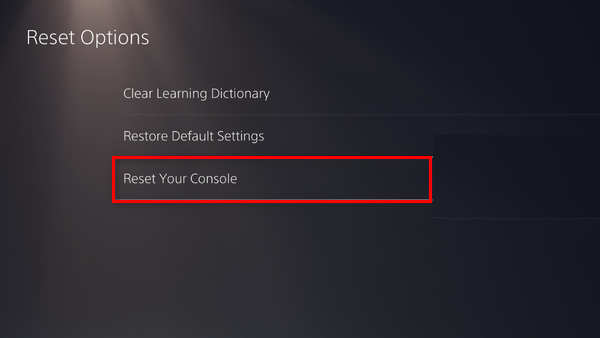 Here are the steps to reset PS5:
Navigate to the Settings menu.
Select the system.
Click on system software.
Choose the reset option.
Reset your console by pressing x.
After the reset, log in to your PSN account and play some games to see any lag or freezing. If the problem is there, you might seek help from the sony officials. Hopefully, you will land a solution. Also, check out our separate post on how to fix PS4 error code e-82000168.
Final Thoughts
PlayStation 5 will be more stable with future updates,  and we probably won't have to fight these annoying issues anymore.
Hopefully, with this guideline, you will be able to solve your problem.
And if you have any more questions, please do not hesitate to contact us.