Even though PlayStation 5 came in late 2020 but still the console is a buggy mess.
I mean, there are more error codes in the PlayStation 5 than games to play on the new generation console.
The new PlayStation is so buggy you cannot even update the software! A similar bug was seen in the previous-gen console too. Talk about that.
What does error code su-30746-0 mean?
Error Code SU-30746-0 is an error when the system software update has failed. Meaning your PS5 won't be able to update to the latest software. Also, you might get the error code SU-30746-0 on your PS5 when you turn on your PS5.
Well, you don't have to worry about that. Just follow this guide, and you will get your fix.
So put on your reading glasses to get your desired fix.
Also, check out our separate post on how to fix PS4 error code CE-300227.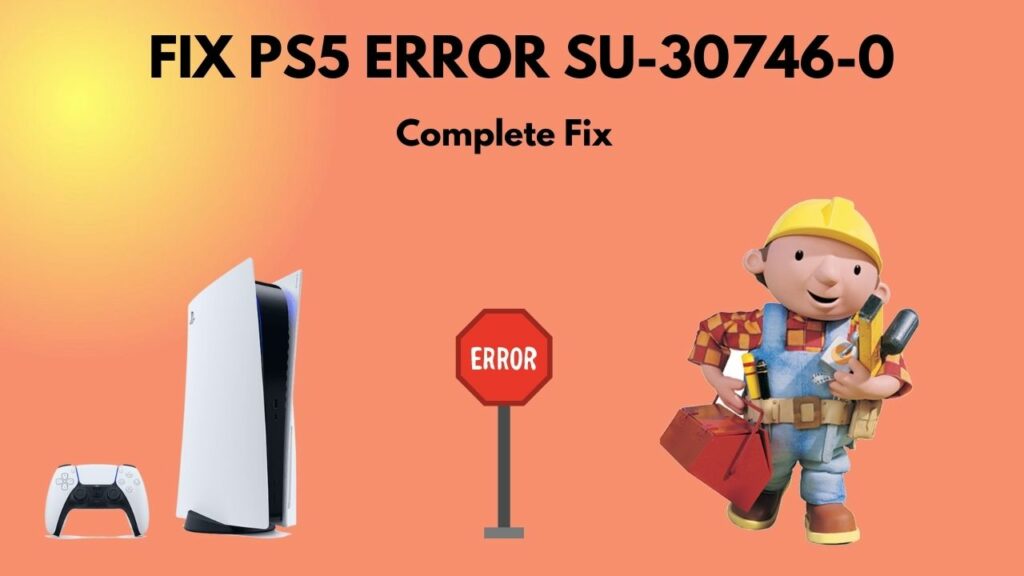 What causes system software update failure on PS 5?
Error Code SU-30746-0 occurs because the system cannot find the suitable update file to update the console. The issue is most likely due to the older firmware that Sony presently permits for offline usages.
Many PS5 users are lately facing the issue of not being able to update their system software. But this is not so uncommon in the PlayStation consoles. PS4 had this issue for an extended period of time. And still, many people suffer because of this bug.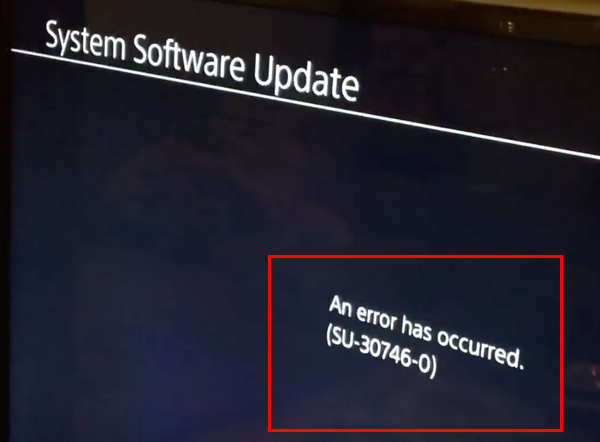 A system file from PS4 is viewed as a functional tool of the system itself by the operating system. It contains code that shows how to respond to and process instructions on the PS4 console. It can cause widespread system failure or general instability if move, remove it or alter in any manner. Also, check out our separate post on how to fix PS5 error code wc-365475.
When logged in, a software update is notified by the system. But the updating process usually leads to a SU-30746-0 issue. When this issue occurs, the PS4 controller also stops working instantly.
Sadly, even with a USB cable, the controller does not connect to the console. You will get a similar error or bug text but in different codes. Similar codes that can trigger system software update failure are SU-30746-0, SU-42481-9, or SU-42118-6.
Also, check out our separate post on how to fix PS5 error code WS-117224-7 and fix PS5 error code CE-100002-3.
How To Fix Error Code SU-30746-0
Error Code SU- 30746-0 has been on the PlayStation console for ages. Many console gamers suffered because of this error.
This error occurs when there is a corrupted file, and the PlayStation system cannot read that corrupted file. The corrupted file can be in any file, from application files to system files and in all documents and media kinds. Almost everyone undoubtedly experienced a problem sometimes with a corrupted file.
Follow our guide to fix ps5 not outputting sound error.
The structures and contents of every file on your PS4 system are specific. The file will operate as usual when the information is correctly organized and located. However, how the data are utilized or presented affects how the information is displayed in the incorrect file or if the appropriate information is written in the wrong location. A corrupt file cannot be opened or scrambled.
In many situations, a simple reboot of your PS4 system may be fixed; however, sometimes, the problems are more difficult. Check out our separate post on how to fix PS5 error code ce-108255-1.
Whenever I decided to play anything important, I felt like I had encountered this annoying error after sitting in front of the console with immense excitement.
Tell me about it!
This error takes all the enjoyment of your leisure period.
Sometimes, It won't even let you control your Dual Shock, let alone playing it.
Many errors of PS4 can easily be solved by just updating the PS4. Well, guess what this error is about that update failure.
I will not stretch anymore. Want more PS5 games? Check our other round-ups on the best PS5 horror games & best PS5 games for kids.
Now that we know everything about this error Let's get into troubleshooting.
Here are the steps to fix error SU-30746-0:
1. Restart The PlayStation Console
If your PlayStation console is running for a long time, then your console might not run normally. Meaning you might face some errors. And many errors will occur if you don't shut down your console every now and then.
So my advice would be to turn off or restart the console at least once a day.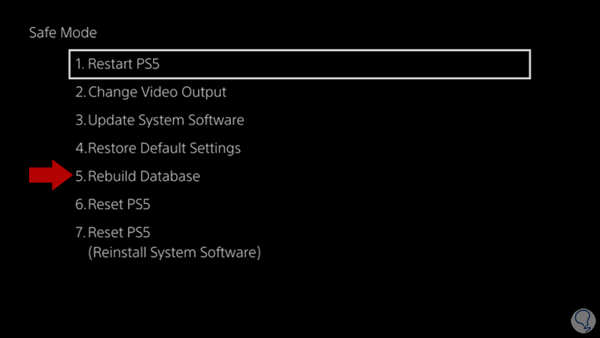 Here are the steps to restart the PlayStation console:
Press and hold the DualShock PS button.
Pick the power option from the left side menu.
Click on restart the console.
Wait for the console to restart.
After the console is done restarting, try updating the system software again. Hopefully, it will work. Also, Check out our Top 10 picks for the best PS5 racing games.
2. Update Via Wired Connection
Well, we all know, even in 2021, how big of a pain a wireless connection can be. The internet connection can be dropped. Your speed will be in Kbps. And the most crucial thing is packet loss. You still cannot play any game online with a wireless connection if you expect your gameplay to be smooth.
And you guessed it right, your wireless connection might be the villain of this error. So you might as well try with a LAN connection.
Here are the steps to update via LAN connection on PlayStation consoles:
Connect the LAN cable into the LAN port of the console.
Go to settings.
Select Network.
Click on set up internet connection.
Choose LAN Cable.
Fill up the credentials of your internet connection.
Test Internet connection.
After setting up the LAN connection, go to system updates and try updating the software.
Here's a complete guide on how to fix PS5 error CE-100028-1 for not enough free space.
3. Update The Console From The Safe Mode
The PlayStation needs to be frequently updated. Because these upgrades fix any bugs that occurred with the prior firmware update, you won't be able to connect to the PlayStation network if your PlayStation is not updated. Also, if you cannot connect to the internet, that basically means you cannot download anything from the store. Also, check out our separate post on how to fix PS4 error code e-82000168.
Here in this bug, you cannot update the software from the normal boot up. You have to do that from the safe mode.

Here are the steps to update the console from the Safe mode:
Turn off your PlayStation console.
Hold down the power button for around 7 seconds, then release it after hearing two beeps.
Connect the USB to your Dual Shock controller.
Navigate the menu with your Dual Shock Controller.
Select System Software Update.
Select the option to update through the internet.
Wait for the update to download and install on the PlayStation console.
Turn on your PlayStation Console.
You are done updating your console. Hopefully, you won't face the error anytime soon.
Also, don't forget to check out our experts tested ​best PS5 adventure games of all times.
4. Initialize The PlayStation Console
Sometimes the bugs and errors are here to stay. No matter how hard you try, you cannot make them go away. It's the same scenario for this error too. Many users got their fix by initializing the PlayStation Console.
For error (SU-30746-0), the PS4 must be completely initialized and the PS4 system software re-installed. This implies that all PS4 storage data must be wiped out, and a whole new copy of the PS4 system software must be provided.
You can do this from the safe mode too. However, it is easier if you do it from the main menu. Quickly Fix PS5 NAT Type Failed.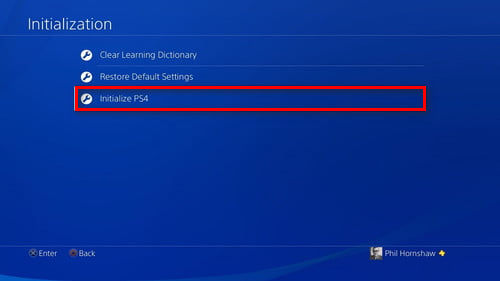 Here are the steps to Initialize the PlayStation Console:
Go to Settings.
Navigate to Initialization.
Select Initialize PlayStation Console.
While the process is going on, do not unplug the power cable. Any power failure might brick the console.
Hopefully, after the initialization, you won't be facing any more issues.
Also, check out our separate post on fix PS5 can't obtain IP address.
Final Thoughts
Even after so many years of the PlayStation 4 era, it is still wrapped with errors and bugs. The same goes with the new generation consoles too.
Well, we cannot do anything but complain and hope sony fixes these silly errors with an update.
Hopefully, with this guideline, you can fix the error code of your PlayStation console.
And if you still have any more queries, you can always reach us.