I mean, the holiday sale on the PS5 store is the most significant relief out there. You can pick your favorite games, DLC, and whatnot.
But the PlayStation store makes an error every time you attempt to purchase a game from the shop.
What is the unidentified error in ps5?
When attempting to buy items from the PS Store, the Unidentified Error notice often occurs. In a couple of seconds, the notification will frequently tell you to try again. In certain situations, if you try again repeatedly, it might solve the problem.
I know how frustrating it can be when you want to buy a game and can't because of some error.
But don't you worry, I got your back. I am going to give you the exact solution for this unidentified error.
So keep reading till the end to get your desired fix.
Also, check out our separate post on how to fix PS4 error code CE-300227.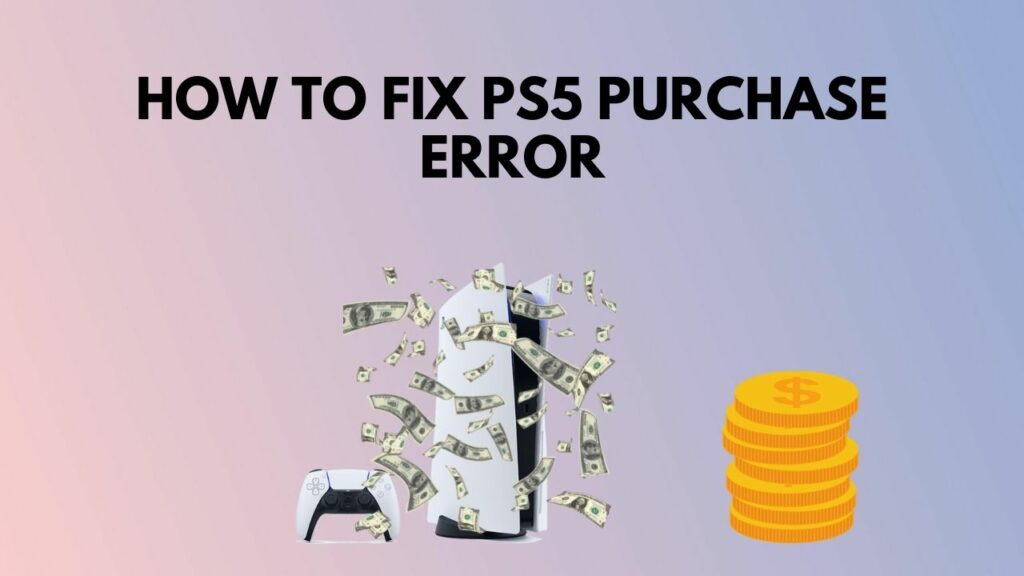 Why are you experiencing PlayStation 5 Purchase error
Lately, some of the PlayStation 5 gamers are getting an Unidentified error text. This problem appears mostly when PS5 owners buy something from the PS Store. Fortunately, this is not a big problem and can be easily fixed.
Although this error message is so unclear, it honestly doesn't tell what it should signify. But it is noticeable that every time you want to buy a game or DLC, this error text appears, which implies that the problem somehow links either to the PS Store servers or the purchase attempt.
Most AAA title games are paid for a whole package that must formally be purchased from the PS Store and downloaded from the PlayStation Store directly.
Often the PS5 gamers try to buy their chosen games from the PS Store, but the warning shows to a few customers in some cases as 'an unexplained error occurred.' This keeps them from finishing their game purchase and is rather annoying. It should also be noted that this particular error message explicitly doesn't indicate the true cause for it. Also, check out our separate post on how to fix PS5 error code wc-365475.
New games on the stores are usually the fault of PS5 error codes, although they can sometimes happen at random and apparently without reason.
Because of the suffering from the errors, I keep up with every error code out there, and as it happens, I try my best to explain why they exist and how to fix the error codes.
So put on your reading glasses to get your desired fix. Follow our guide to fix ps5 not outputting sound error.
How To Fix PlayStation 5 Purchase Error
Purchase error occurs every time you want to buy something from the PlayStation store. And since the new Sony console generation was introduced to the market, so many faults have been made,
And to me, this is the most annoying error I have encountered. I mean, I don't want to miss out on the discounted games on the PlayStation store. I want that Delux edition or director cut at its half price.
Ugh, so annoying!
But, fortunately, this issue can be fixed very easily. So follow the guideline to get your fix. Check out our separate post on how to fix PS5 error code ce-108255-1.
Here are the steps to fix the PS5 purchase error:
1. Try Purchasing Again
So this is the easiest fix. Many users tried it and got their fix.
All you have to do is spam the x button every time the error occurs. The last time I encountered the error, I spammed the X button on the Dual sense, and the error was fixed right away. But if it doesn't go away, meaning the error code, then give it a pause for 10 or 15 minutes or so and try again. Quickly Fix PS5 NAT Type Failed.
If it still doesn't work, follow the next method.
2. Check The PlayStation Network Status
The PlayStation Network is down most of the time. And it is possible the very moment you were trying to purchase anything from the store, the PSN server was actually down. Wait for a few hours before trying again. It is advised.
And if you don't want to wait any longer, check whether or not there is a server downtime on the official PlayStation Network Server Status page.

Here are the steps to check PSN server Status:
Navigate to your web browser.
Enter PSN sign-in.
Go to the official PlayStation website.
Log in to your PlayStation Network account.
Enter your city.
Click OK.
You may also check for real-time information on the same PSN status using the third-party DownDetector website, most reports, live output, last 24 hours information, and more. If no server downtime or outage occurs, follow the next method. Check why your PS5 is not downloading in Rest mode.
3. Verify Your Payment Method
The payment method region of the user should match your PSN account area. If the transaction has been attempted from another location, an error might take place.
So first, you need to confirm your payment method.
Also, check out our expert's recommended best PS5 adventure games of all times.
Here are the steps to authenticate your payment method on PS5:
Go to the PlayStation 5 Store.
Select Payment Methods from the drop-down menu.
Fill out your credit card information.
Now that you are done adding your credit card information go to the PS store try purchasing the game you wanted to buy earlier.
If you recently lost a credit card or got a new card and were trying to buy from the store with your old card, it can trigger the error. So you need to update your card information.
Also, Check out our Top 10 picks for the best PS5 racing games.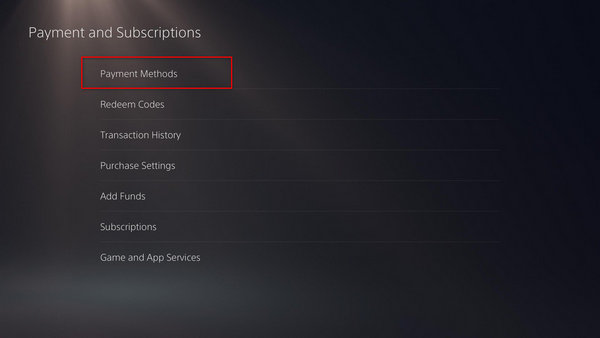 Here are the steps to update the payment method in PlayStation 5:
Navigate to the Settings menu.
Go to the User account page.
Select Account Information, then Payment Methods.
Fill up the blanks with your new credit card details.
Enter the PSN account password.
Save as the default payment method by clicking the Save button.
Now try to purchase something from the store. Hopefully, your problem will be solved.
Check out the easiest way to take screenshots on PS5.
If you cannot update your credit card or any payment methods from the PlayStation 5 console, then try to update the payment information from the Browser.
Here are the steps to add a payment method from PC:
Browse to the Sony website.
Sign in to your account.
Enter your debit or credit card information.
Delete any previously used or unused payment methods.
Set up your new payment method as the primary payment Gateway.
Now try to purchase something from the store. If the error is still there, then follow the next method.
Also, check out our separate post on fix PlayStation 5 keeps turning On.
4. Reboot The PlayStation 5 Console
We need to keep our PlayStation 5 running for a long time. Which at the end of the day can trigger some errors, and it is better if you give your console some rest now and then.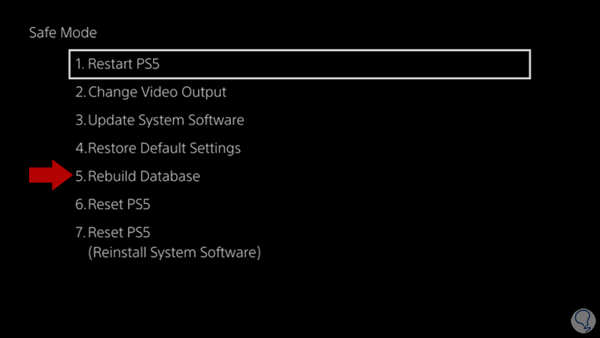 Here are steps to restart PS5:
Long-press the DualSense PS button.
Select the power symbol.
Click on the restart PS5 option.
Wait for some time to restart the console.
After the restart, go to the store and try to buy something. Many users got their solution applying this method. Hopefully, you will too.
Also, don't forget to check out our experts tested best keyboard and mouse adapter for PS5.
5. Contact Sony Support
Well, this is your last resort if you have tried every other method. It is better if you have a chat with sony. Because you might be banned from the PS store, if you are banned from the store, you can initially not buy anything from the store. Also, there might be a possibility that the content you want to buy from the store might be region-blocked. This means no matter how much you try, you cannot but the content from the PS store.
So my advice would be to get in support with the PSN support. That way, you will have some clarity over the situation.
Want more PS5 games? Check our other round-ups on the best PS5 horror games & best PS5 games for kids.
Final Thoughts
I find it pretty annoying when I cannot get my hand on a game that I am craving for a long time. And it gets pretty frustrating it its on sale.
I hope you can solve your problem with this guideline.
You may also approach us if you still have any more questions.