There were days when we used to have 80 GB of storage, and life was fine. Having thoughts like, hey, how am I going to fill up all the storage.
I kid you not; even 500 GB is not enough like legit. Even with 500 GB, you can just store 6 to 7 games.
So all things aside, the PlayStation 5 came with a whopping 852GB, but you can only use 667.2 GB.
Which I still feel like a little less. But I can minus the storage space because of how fast the new storage system is. No loading screen! I feel like that is a huge win.
But you cannot have enough of the PlayStation 5s error. Right? UGH!
Why does not enough space error show on PS5?
PlayStation 5 not enough space error shows up with an error code CE-100028-1. Which indicates there is not enough space on the PlayStation 5 SSD. It usually occurs when you try to update games, but it might also appear for some glitch.
The PlayStation 5 is still new. So we can excuse some of the errors. You don't have to worry too much about this particular error because I have the exact fix for this error.
So keep reading till the end to get your desired fix.
Also, check out our separate post on how to fix PS4 error code CE-300227.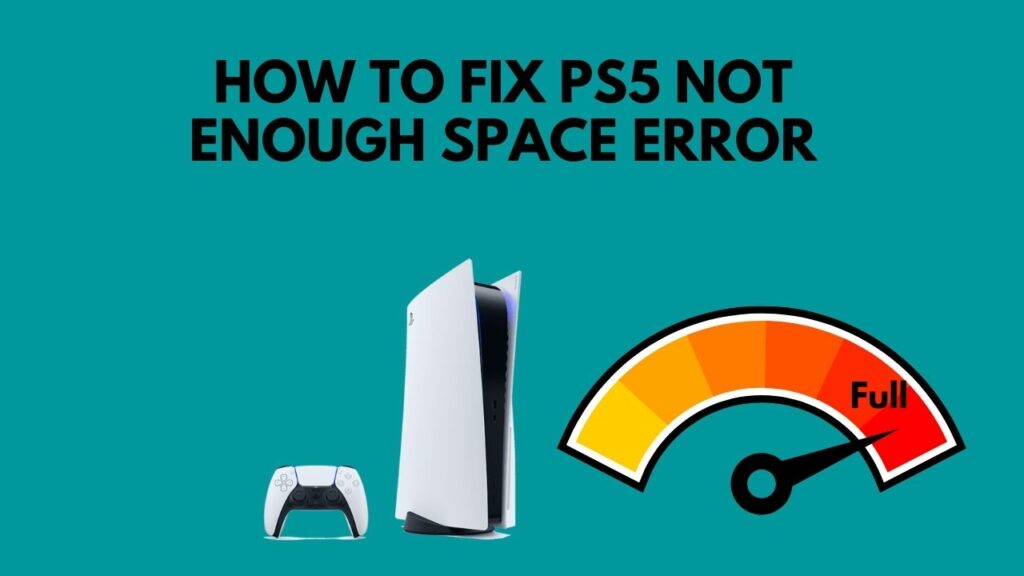 Why Do I Have No Space on PS5?
Not having enough space on the SSD can trigger this error of not having enough space. And to be honest, how the new games are, you can run out of room in no time. Also, you might get this error if your system is running for a long time.
Over the years, game studios are trying to make their games as realistic as possible. Constantly they are pushing their limits.
If you compare any modern games with the early 2000 era, you will see how far things have come.
The graphics are different. The gameplay is different. Dialogues, character movements, and facial expressions all have changed. It is so pinpoint that when I play Red Dead Redemption 2, I sometimes cannot tell the difference between which is real and which is not.
But all these come for a sacrifice. The sacrifice is the storage space. Also, check out our separate post on how to fix PS5 error code wc-365475.
Every game takes around a minimum of 60-70 GB of space to provide the next-gen feeling.
Well, now let's talk about the new PlayStation 5. The PlayStation 5 provides storage space of 825GB. However, only 667.2GB of space may be used – the remaining are for the system files. This implies you won't take long to finish up the storage if you play several games.
To save the day, Sony introduced adding external storage into the PlayStation 5 in their new update. You can connect an external hard disk and move your games into that when you need additional space on your PS5. You can also play PS4 games directly at the drive, so they don't have to take up space again.
Quickly Fix PS5 Beagle Error.
How To Fix PlayStation 5 Not Enough Storage
PlayStation 5 comes with a good amount of space in the newly introduced SSD. But if you are someone who is always into gaming. I can say the storage is never enough.
And it is not that hard to fill up the storage really quickly. Even if you have like 6 or 7 AAA games, then your storage will be nearly or completely full. So if you get the text of not having enough space, don't be too surprised.
Recently many users got error code CE-100028-1 while installing returnal. Meaning their PlayStation 5 went out of space. Some user got their fix by freeing up space. But many got their solution just by restarting it.
But now that you know about the error. Let's get into troubleshooting. Follow our guide to fix ps5 not outputting sound error.
Here are the steps to fix ps5 not enough space error:
1. Check PlayStation 5 Storage
First of all, you need to be sure whether or not you have enough storage to download or install anything. Because if you don't have enough space, then the only way to get rid of this error is to delete and free up storage.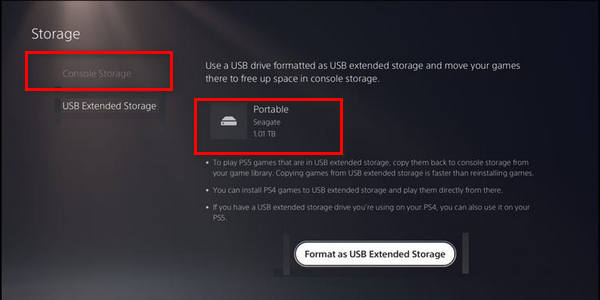 Here are the steps to check the storage on PS5:
Go to settings.
Press x on storage.
Wait for the PS5 to finish checking up the storage.
If you see your storage is full, then you have to delete something in order to download or install anything. Check out our separate post on how to fix PS5 error code ce-108255-1.
2. Free Up Storage On PS5
If your storage is full, the only way to get rid of this error is to try and delete something.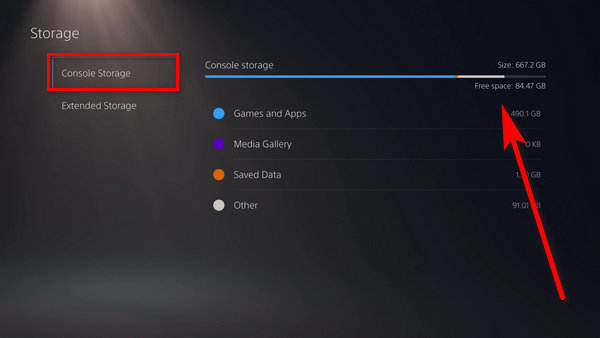 Here are the steps to delete games or applications on PS5:
Navigate to settings.
Click on storage.
Wait for a while to show up how much space you have left.
Select internal storage.
Delete the game or application you want to delete and free up storage.
Now go back to your download or install category and click on retry. Hopefully, it will work. Quickly Fix PS5 NAT Type Failed.
If your error is still there, then follow the next method.
3. Restart The PlayStation 5
Running the PlayStation 5 for a long time can trigger some errors. And it is better to reboot the console every now and then. Many users got their error fixed by rebooting it.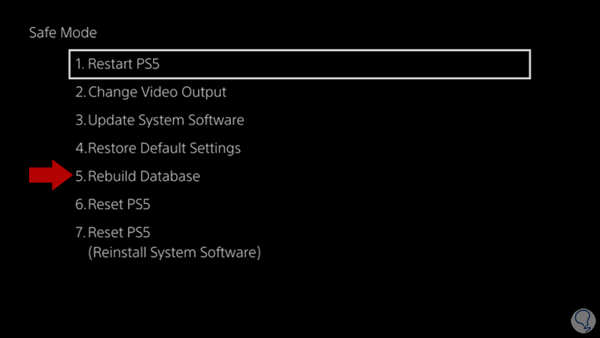 Here are the steps to restart PS5:
Hold the ps button on Dual Sense.
Navigate to the power option.
Press x on restart PS5.
After the reboot, click on try again on the error code. Hopefully, your problem will be fixed. Check why your PS5 is not downloading in Rest mode.
4. Logout The PSN Account
I know it is a bizarre fix. But many people got their fix by logging out of their psn account from the PS5.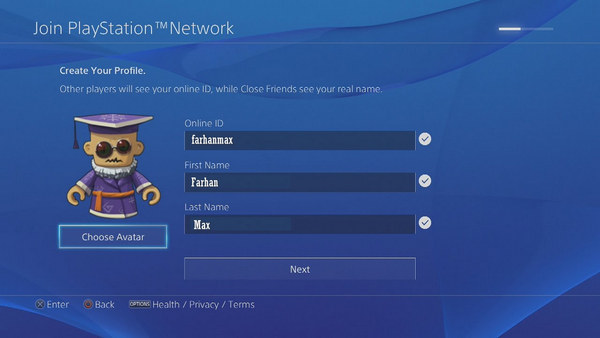 Here are the steps to Logout a PSN account on ps5:
Go to settings.
Select user and accounts.
Navigate to users.
Click on the account you want to Delete.
Delete the account.
Select add a user.
Fill up the account credential and log in.
After re-login the account, go back to the error code and try again. Hopefully, your problem will be long gone. Also, Check out our Top 10 picks for the best PS5 racing games.
How External Storage Works On PlayStation 5
If you are thinking about getting external storage because you are running out of space on your PS5, then you have come to the right place.
Well, You can store all your PS5 games in the external storage from your PS5. When you want to restore these games on your PS5, you just have to copy the data from the external storage back to it. This process is more convenient than re-downloading any game as it is less time-consuming.
PS4 games can be stored in the external storage as well, which can be directly played from the external storage. This saves a lot of storage in your PS5 console for your new PS5 games.
But you need to meet some requirements to be able to set up the external hard disk on the PS5. Want more PS5 games? Check our other round-ups on the best PS5 horror games & best PS5 games for kids.
These are:
The external hard disk needs to be USB 3.0 supported.
Superspeed external storage is a must. It cannot be less than 5mbps.
The external storage must have a capacity between 250 GB to 8 TB.
You can connect two or more external storage to your console, but you can only use one at a time.
External storage cannot be connected through a USB hub.
Installing The Extended Storage On PS5
It is very easy to install an extended hard disk on the PS55. The previous generation was a little buggy at the process but installing it on the new-gen is really smooth.
Here are the steps to install extended storage on the PS5:
Insert the External Disk.
Click on the notification.
Format the drive as external storage.
Done. Easy, right?
You can move games between external storage and your PS5 console storage.
First, you have to go to the Game Library and click the game you want to move.  Then click to Move to USB Extended Storage, Move to Console Storage (PS4 games), or Copy (PS5 games).
Well, on top of that, you can even download PS4 games on external storage.
To store the newly downloaded PS4 games in your PS5 console to the external storage, you have to go to Settings, Storage, and Extended Storage. After that, press Install PS4 Games to USB Extended Storage.
To avoid any data loss, remove the external storage when your PS5 console is completely switched off. If you want to do it while your PS5 is still on, then press removes Extended Storage.
Final Thoughts
We all have suffered because of insufficient space, but you can always delete and download or add another external storage.
Hopefully, this guide answered your queries.
And if you still have any queries, you can always reach us.