Before everything, Kudos to you. It is a real achievement that you got your hands on a PlayStation 5 in this era or scalpers.
Now that you have a PS5, you want to play games online. Right?
But you can't. Because of this annoying Text, the NAT type failed PS5.
What does NAT type failure mean on PS5?
NAT type failure means there is something wrong with your network connection. Either you have a restricted internet connection, or the ports needed to connect with the PSN network are blocked. With the NAT type failing, you cannot create PS party chat.
I have been there and someone who is always wrapped around consoles; I can assure you how annoying that can be, but don't worry, I have the solutions for this exact fix.
So put on your reading glass to get your desired fix for this problem.
Also, check whether you can play roblox on Ps5.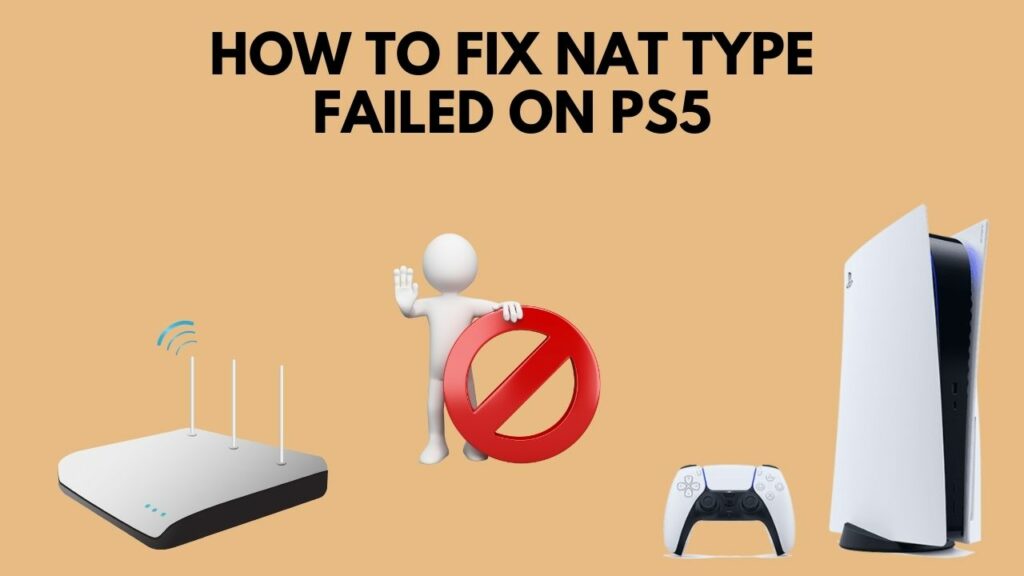 Why Does NAT Type fail on PS5? 
NAT type fails if you have a problem with your internet connection or a NAT Type 3. Sometimes NAT type fails because of your DNS server or your IP address. Also, if you have a restricted internet connection, it is more likely that you will face the problem.
NAT stands for Network Address Translation.
Without NAT being open, you cannot play games with your friends, open a lobby chat with your friends, and so on. But why is this happening?
Before going into your network provider, if you live in a country where most of the internet connection is restricted, there is a big chance you will face this problem.
Then again, if you live in a country of free, then you might have to blame your ISP, aka internet service provider because they might have blocked important ports for your NAT on PS5 to be open.
And then again, sometimes you might need to change your DNS to open your NAT type.
You need to enable DMZ/UPNP on your Router at times as well. On top of it, you need to port forward your router if your router firewall is blocking any of the ports of PS5.
So before going into the fixing methods, we need to know about NAT types.
How to Check NAT Type on PS5
Before going into troubleshooting, you need to know what NAT Type you are on and how to check it.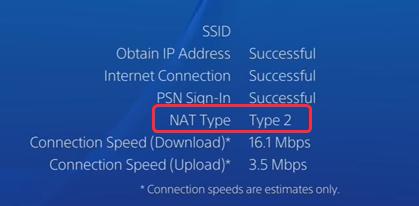 Go to settings from your PS5 menu.
Select the Network.
Click on Test Internet Connection.
After 10 secs you will get all the information about your Internet connection on PS5, Including the NAT type.
How To Fix NAT Type Failed on PS5
There are plenty of ways you can fix this problem. But I handpicked the most useful and the easy ones.
So please don't skip any part as I am going to explain the process step by step. Also check out our top picks for the best ps5 RPG games.
Here are the steps to fix PS5 NAT Type Failed issue:
1. Use Ethernet Cable
This is the easiest fix. With Ethernet Cable, you even download at maximum possible speed with 0 loss while playing online with your friends.
Disconnect your WIFI from your PS5, then turn off the PS5.
Then connect your Router with your PS5 via the Ethernet cable.
There you go; you are done. Now you can test your internet connection to see if your NAT is open or not.
But I get it if you don't want to strangle Cable. Personally, I don't want that as well. This is why the following method is for you. Quickly fix default gateway not available error.
2. Setup Port Forwarding on your Router
To open your NAT type, you need to port forward your Router.
So, I will give you an essential guide on how to do that as it varies from Router to Router, but the main procedure is pretty much the same.
Before port forwarding, you need a static IP. So, let us get to make one. In addition to this, if you see Application load error 5:0000065434 while opening steam then here is the possible fix.
STATIC IP:   
Go to CMD and type in ipconfig /all, and press enter.
Note down IPv4 address, Subnet Mask, and the DNS Servers.
Go to the control panel, click on View network status and tasks, and then click on Change adapter settings.
Right-click on Change adapter settings and hit properties.
Look for Internet Protocol Version 4 (TCP/IPv4), put a tick on it, and then click on properties underneath it.
Put a tick on. Use the following IP address: then put a new address on the IP address. It will be the same as the default gateway. Just change the last credential and keep it in between 1 to 254.
Write on IPv4 address, Subnet Mask DNS Servers paste the address you have copied down earlier.
Click OK, and now you have a static IP.
PORT FORWARDING:
Now that you have a static IP, let's head back to port forwarding,
Login into your Router via browser.
Go to the port forwarding section, usually in Advance settings.
Put your IP Address.
Put on TCP: 1935,3478-3480 and on UDP: 3074,3478-3479
Reboot the Router.
You are done port forwarding your Router. You can check if the port is forwarded or not by putting up your IP address and the TCP port on this website www.yougetsignal.com/tools/open-ports.
If you are facing difficulty port forwarding on your preferred Router, you can look for your Router in portforward.com, and there you will have the complete guide on how to do it on your Router.
You can now check your NAT type. Hopefully, it will be open.
If not, follow the following method. Check out how to play discord on PS5.
3. Enable UPnP and DMZ on Your Router
Sometimes even though ports are open but because of UPnP and DMZ being disabled, you might get this error. It is effortless to enable them. So, let's get into it
Log in to your Router.
Go to your forward port section.
Go to UPnP and enable it.
Navigate to the DMZ section.
Put in your PSN IP Address (If asked), then click on enable.
Reboot your Router.
Then go to settings and test your internet connection on PS5. Hopefully, Your NAT is open now.
4. Contact your ISP
Sadly, this is your last resort. If you tried everything and it is still not working on your PS5, you have to call your ISP and let them know your issue.
Because if there is something wrong from their end, then there is no way you can fix it from your Router. Ask them specifically if they have any restrictions on firewalls for PSN servers.
Hopefully, Your problem will be solved. Also, check out how to fix PS4 Won't turn on.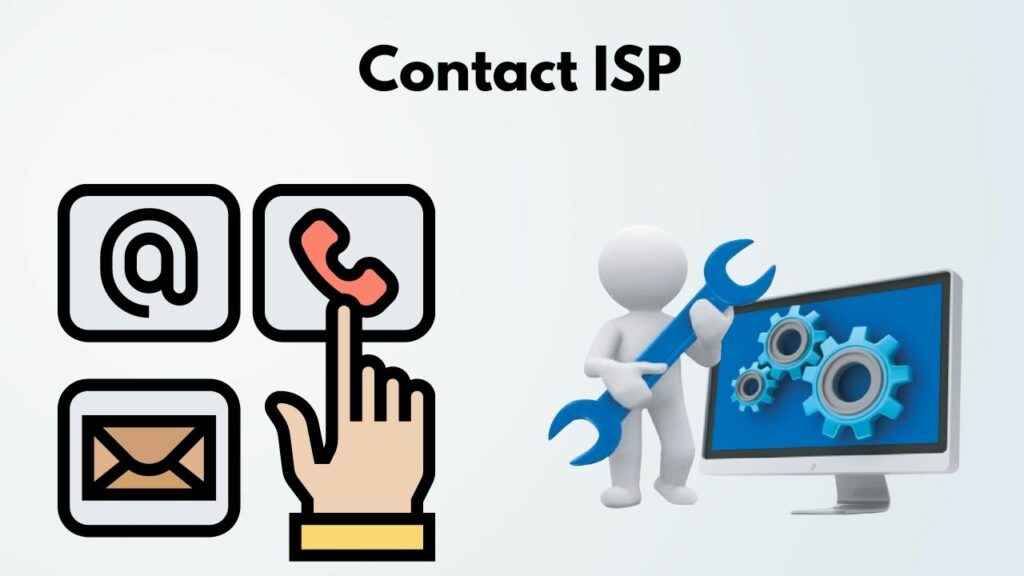 And if you are here for your PS4, proceedings are pretty much the same except for one fix. If you are on your PS4, then try disabling IPv6 from your Router. It might work for you.
How many NAT types are there?
So, there are three NAT types.
NAT Type 1
NAT Type 2
NAT Type 3
NAT Type 1
This is the most unrestricted NAT Type on PlayStation Network.
It means all ports are open. There is no blocking or whatsoever. You can connect with anyone, except the NAT type 3.
But this NAT type being open might be risky for you because all ports are open, and there is no firewall restriction, which makes your system vulnerable when it comes to cybersecurity.
But for this connection, you need a LAN cable connected Directly to your PS5 from your Router.
NAT Type 2
This NAT Type is a sweet spot for gamers. You can connect with the people of NAT Type 1 and also NAT Type 3.
If you have a Public IP address but are not connected with your Router via LAN Cable, you will most likely have this connection.
But there are still some restrictions in this NAT Type, but it will not have any effect on your gameplay. Stop facing Javascript error in Discord Now!!
NAT Type 3
NAT Type 3 is the strictest NAT Type on PSN.
Most of the time, people with this NAT typeface the problem of NAT type failure.
On this NAT type, most of the ports are blocked, which is why you cannot connect with your friends.
People with local IP addresses end up having NAT Type 3. It restricts everything on the firewall.
On this NAT type, you will not get your desired Download speed as well.
Even though you cannot connect with people having NAT Type 1, if you are someone who wants to live in safe cloud space, this NAT type is for you.
So, let's get into troubleshooting and fix the problem.
What NAT type is best for PS5?
NAT type 2 is the best NAT type for gamers. Because in NAT type 2 you can connect with all sorts of gamers.
With NAT type 2 you can connect to people having NAT Type 1 also people with NAT type 3.
But if you have NAT type 1 then you can not connect to NAT Type 3 and vice versa.
So when it comes to connectivity among the gamers NAT Type 2 is best.
How to change NAT type on PS5
Can you change NAT type on PS5?
Yes, you can change your NAT type in PS5.
If you want to go NAT type 1 then you will be needing a LAN connection and your router needs to be port forwarded.
Without using a LAN connection you will be on NAT type 2.
However, if you want a secure connection or a NAT type 3 then you have to port forward and block some ports.
Here are the steps to change NAT Type on PS5:
Open the PS5 Dashboard and navigate to PS5 Settings at the top right corner of the screen.
Press X to Select Network > Connection Status.
Go  to  View Connection and Scroll Down to NAT Type
Final Thoughts
It is very hectic for every console user when you cannot play with your friends, text, or voice chat in the party lobby because of some silly internet issue.
Hopefully, with this guideline, you can solve your problem.
And if you have any more queries, you can always reach us.