MSI Afterburner app is one of the most popular software for managing your PC RGB setting and customization. But several problems can occur in the software that becomes an issue for you that can happen during typical usage or in games.
I can assure you that the software issues are easy to resolve. You can fix your problems by simply updating the app or other manageable solutions, which I shall give you.
Why is Mystic Light software not working?
Your Mystic light software can stop working correctly because of outdated software files. This problem usually happens because of one or two files. You can see your software not functioning while changing the lights with the software.
Keep reading, As I will guide you to learn everything about the software issues and provide you the 100% easy solutions.
You can Download MSI Mystic Light Software to select and change your PC lighting to your preference.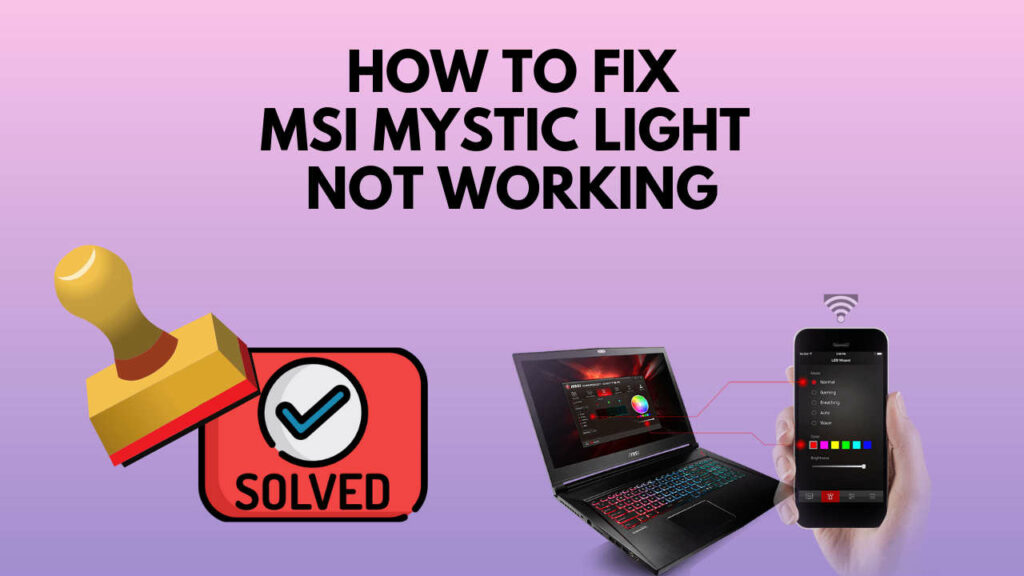 How does Mystic Light work?
Msi Mystic light software is an efficient software officially released by MSI for your PC's RGB lighting. You can change and control all of your RGB lightings from this software.
The Mystic light software has a user-friendly interface for dictating the RGB lightings of your PC. You can change or select the colors for your hardware very quickly with the software.
The Game syncing allows you to sync the color with your hardware. You can sync your in-game colors with your PC to have a quality gaming experience.
The MSI Mystic light extension is one of the features of the software. It allows you to custom the lighting of your computer's LED strips as well as other components.
The Mystic software is excellent software for you to custom your RGB lighting and have the best lightings for your PC.
Also, check out our separate post on how to fix MSI Dragon Center not working.
Possible issues with MSI Mystic Light Software
There are many reasons your problem can occur. Usually, the software does not work properly because of one or two issues that block the software processes. As a result, the software shows different problems and detection errors while running.
Here are some of the problems you can face while running the software-
Mystic Light Won't open
Your software can sometimes not open when you click on it. This problem happens because the dragon center is corrupt. If your dragon center is corrupt or not up to date, the software will not open properly.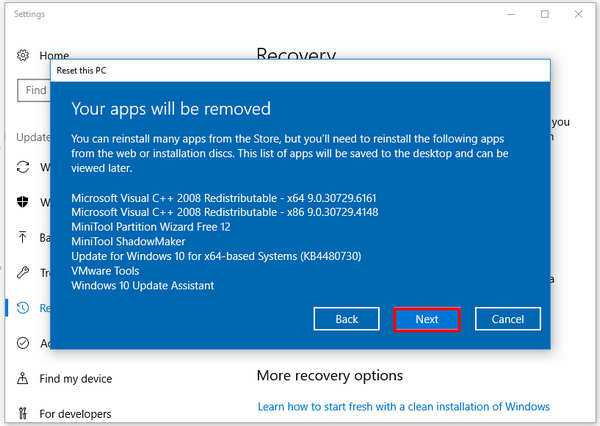 Check if you have the latest version of the dragon center and if it has the right files. Then the software will open properly. Other problems like not having the correct version of the software or having corrupted files can be the case. If you are looking for the most popular GPU overclocking, tuning, hardware monitoring, and customizing utility software, then download MSI Afterburner.
Also, check out our separate post on how to fix MSI Afterburner not working.
MSI mystic light not detecting fans
Your software can sometimes have problems detecting the fans of your PC. It can happen because of some device errors or hardware management issues. Try to connect one of your aRGB devices directly to the JRAINBOW header and try to control it in Dragon Center.
Go to Mystic Light > select MotherBoard Model > click on the drop-down menu and choose JRAINBOW1 > choose a lighting effect and apply. 1 single fan or two fans stacked worked, still does not appear detected on top, but when selecting JRAINBOW1 and changing it does change.
MSI mystic light not Detecting RAM
The software can sometimes have issues detecting the RAM of your PC. When you go to change or custom the lights, you can see this issue. It can happen because of corrupted files or hardware management errors.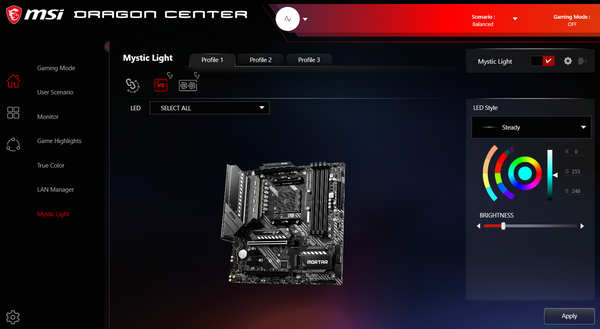 Check if your software has any corrupted files or not. Also, you should check your hardware to see if everything is in place. Usually, Bios settings and other issues are the reason for your RAM not getting detected.
MSI mystic light not detecting GPU
The software can sometimes have the issue of not detecting the GPU after starting. This problem is a common issue to have. It is usually because of a setting you have that does not allow the app to detect your GPU.
Also, check out our separate post on how to fix Ryzen Master not working.
Corrupt files and Bios settings prevent the GPU from being detected. You can quickly go to the settings and disable the ground to solve this problem soon. Updating the device driver should help you solve the issue too.
MSI mystic light not changing color
The software can have errors in changing the lights because of some gitch blocking the system. You can face this issue because of corrupt BIOS settings. Enabling or disabling the scenes can help you.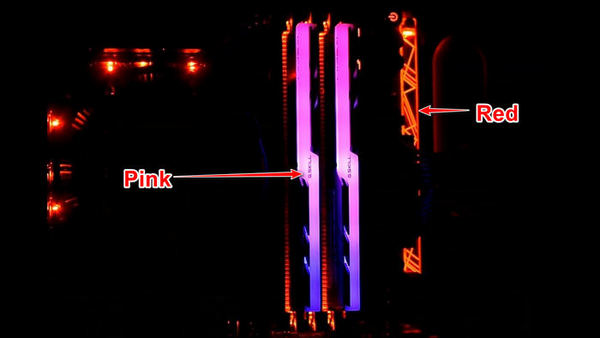 If you disable or enable the BIOS settings causing the issue, you can certainly solve the error at hand. If this does not clear your problem, then you might need to look for other solutions within the software or your PC.
How to Fix MSI mystic light not working issue
Here are the steps to fix MSI Mystic Light not working:
 1. Update Dragon center
Updating the dragon center can help you fix the problem in no time. The issue of the software not opening is because the dragon center is not updated. Corrupted files and un-updated software is the main reason for the error to happen. Updating the dragon center will help you solve this issue.
Here is how you can do that-
Open the Dragon Center and go to its Live Updates section.
Click on the Scan button and check if the Dragon Center and Mystic Light have updates available.
select the updates and then click on the Install button to install updates.
Restart your software and see if it works.
Also, check out our separate post if your Corsair iCUE is not working.
2. Disable/Enable RGB Lights using the System's BIOS
The system BIOS settings can cause the lights not to work correctly or at all. You can face this problem because of some glitch that can happen to the software because of lighting settings. Updating the BIOS settings can help you fix this problem.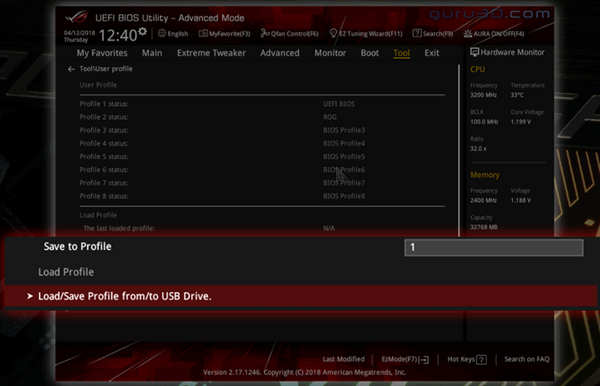 Here is how you enable or disable the lights using BIOS-
Restart your system and go to the BIOS of your system.
Disable RGB lights through the system's BIOS. Disable RGB Lights using your system's physical switch.
Save your changes and restart your PC.
Power off your PC and turn it on to boot into the BIOS of your system.
Enable RGB and restart your system.
Check if everything is alright.
Setup ASUS Aura Sync Motherboards in iCUE using our simple step-by-step guide.
3. Uninstall Contradictory Applications
Many contradictory apps can hamper the smooth processes of your software. You can quickly fix this problem by uninstalling or stopping the software. The software uses the same systems from Windows that can hamper the Mystic lights execution.
Here are the steps to uninstall the contradictory app-
Press Windows + X keys and in the menu shown, select Apps & Features,
Click the app, and then click on the Uninstall button.
Follow the prompts on your screen to Uninstall the app.
Check if there are any other conflicting applications.
Restart your system and check if MSI Mystic Light is working fine.
Also, check out our separate post on how to fix RGB fusion won't work.
4. Keep the BIOS Up to Date
Updating the BIOS can help you resolve the problem you have. If updated, then you can quickly do it and fix any possible issue you face.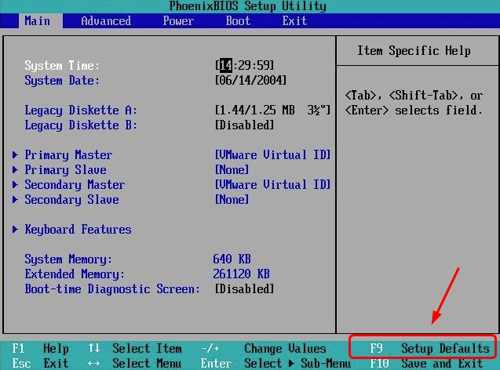 Here are the steps to correct the BIOS-
Press Window Key+R to access the "RUN" command window.
Type "msinfo32" to bring up your computer's System Information log. Your current BIOS version will is under "BIOS Version/Date."
You can download your motherboard's latest BIOS update and update utility from the manufacturer's website.
5. Reinstall MSI Mystic Light
You can easily reinstall the software at any time from the official website. You can solve many errors by reinstalling the software as well.
Here is how you can reinstall the Mystic Light software-
Go to the start menu and find the apps and features.
Click the software and uninstall it.
Download and install the latest software from the official website.
Also, check out our separate post if your Razer Synapse is not working.
6. Update Windows
A Un Updated Windows can cause your software to freeze and detect other issues. You can simply update your windows to the latest version and end the problems you are facing. You can simply edit your Windows by-.
Open Cortana and search for a windows update.
Go through the necessary updates of your Windows.
Update the correct version.
Can mystic light control Corsair?
Yes, mystic light runs with corsair. ICue can control the devices of Corsair connected to a particular model.
Since the Mystic light runs with the RGB lights connected with JCorsair and other variations, It will run with Corsair devices. Download Corsair iCUE to get updated information on your battery usage, Fan speed, clock time, and temperatures of your Corsair Components.
If you have a Corsair device and connect it to mystic light software, you can join and run the tool effortlessly.
FAQ
Question: Is Msi Mystic light safe to use?
Answer: The Msi mystic light is very safe to use. You do not need to worry about any data loss or malware issues regarding this app. You can use the app without any hesitation.
Question: Does Msi Mystic light sync game colors?
Answer: The Msi Mystic light syncs game colors with your PC to give you the best gaming experience. You can use the software to have the right game color syncing with your PC hardware.
Final Thoughts
Mystic Light is an excellent app to use, but sometimes it causes many problems that can be irritating to bear. The issues are not very big, and all of them are solvable on your own.
You can easily make the issues of your software go away and have a clean performance. The solutions I gave are very elementary, and you can do it quickly.
These problems can sometimes kill your runtime mood, but I can assure you that you can quickly get rid of the problem you face with the software if you follow the steps.