MSI Mystic Lights is a rather odd piece of software. While it is the default software for controlling LEDs with an MSI motherboard, it has its fair share of bugs. One instance of it is when Mystic Lights simply disappears from MSI Dragon Center.
If you are in the same boat as countless other users, you must be confused about which solution will work for you.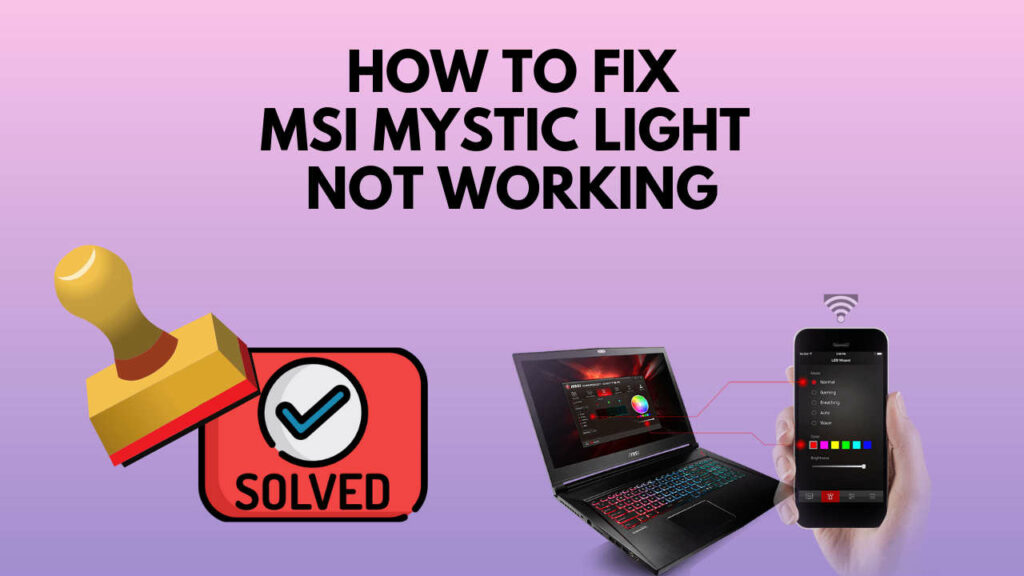 As a remedy, I have compiled a list of solutions to make Mystic Lights work again.
So, let's begin.
How to Fix MSI Mystic Lights not working issue
To troubleshoot MSI Mystic Lights, first, check if the fan headers are properly attached to the motherboard. Next, ensure that the BIOS detects the ARGB fans. Once this is okay, reinstall MSI Dragon Center and remove all its existing files. Finally, uninstall other light control software.
While these fixes seem pretty straightforward, you need to remove the Dragon Center files to properly make it work with Mystic Lights.
As Mystic Lights is integrated with Dragon Center, you need to upgrade it to a specific version that works properly. And I have included links to the version that works without a hitch.
So, let's now move on to the fixes.
Here are the steps to fix MSI Mystic Light not working:
1. Check RGB Header Connection
Open up your PC's case and check if the fan headers are correctly connected. On your motherboard, these are labeled as ARGB or JRGB/JRAINBOW headers. This is where the fans need to be connected if you want to control the fans.
If you use a hub to connect all the fans, the same procedure applies to it too. Then you would connect all the headers to the hub and a header from the hub would then connect to your ARGB connector.
When you ensure the connections are secured tightly, move on to the next step.
2. Disable/Enable RGB Lights using the System's BIOS
The system BIOS settings can cause the lights not to work correctly or at all. You can face this problem if RGB is not turned on from your BIOS. Changing the BIOS settings can help you fix this problem.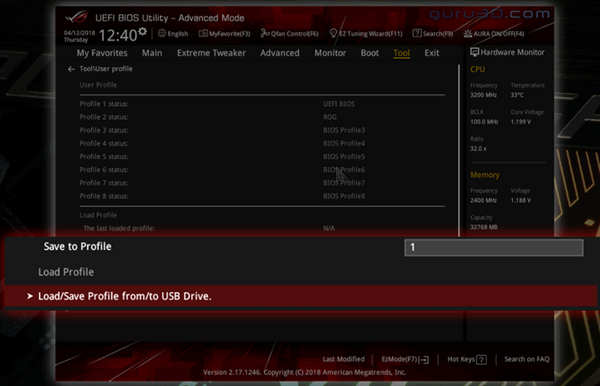 Here is how you enable RGB using BIOS:
Restart your system and enter the BIOS of your system. You can press the DEL or F2, F8, or F10 keys to enter the BIOS.
Enable RGB from Advanced Settings.
Restart your system.
Now the BIOS should not cause any hindrance when the RGB software attempts to change the lights. As this is sorted out, let's move on to repair the Dragon Center.
3. Uninstall MSI Dragon Center and Re-install it
Removing the Dragon Center files after uninstalling them is important. The additional files that remain can cause problems with the newer app.
When you reinstall it, make sure the older app files are deleted. Then install the latest version of Dragon Center specific to your motherboard version from the MSI website.
So, first, remove the Dragon Center.
Uninstall Dragon Center
Here are the steps to uninstall MSI Dragon Center:
Search from Add and Remove Programs from the Start Menu.
Scroll down and find MSI Dragon Center.
Click on more options and select Uninstall.
The app will alert you when the uninstalling to complete. Close the installer when completed.
Next, you also need to remove the MSI SDK files
Uninstall MSI SDK
The MSI SDK contains the files that are needed for MSI apps to function properly. Once you remove Dragon Center, the next steps should involve removing the SDK files.
Removing the MSI SDK is as similar to uninstalling Dragon Center. Just find MSI SDK from the list of installed programs and uninstall it.
Delete MSI folders
The bad thing about MSI Dragon Center is that even after uninstalling it, the residual files remain. These can cause problems for you when you reinstall a newer version of the app in the future.
To remove these files, navigate to C\Programs Files(X86)\MSI and delete this folder. Press Ctrl + A and press the delete button. Make sure all the files are removed from this folder.
Install Dragon Center from MSI Website
When all the existing files are removed you can download the newest version of Dragon Center from the MSI website. It would be better if you select your motherboard's model and download the version specific to your hardware.
You may also need to download and install MSI SDK. Go ahead and download it from the same website.
The latest version of MSI Dragon center is 2.0.130.0.
We have covered a detailed installation guide on MSI Mystic lights. It's worth a read when installing it from fresh.
4. Uninstall Contradictory Applications
Apart from Mystic Lights, there are many software that you can use to control the RGB lights. Asus Aura Sync and Asrock's Polychrome Sync are a few which are popular among users.
These applications are specific to manufacturers. If you use a motherboard from a specific brand, it is ideal to use the manufacturer's app. Any other RGB-controlling software will likely mess with your existing setup.
So, If you have any apps that can hamper Mystic Lights' operation, go ahead and uninstall them.
Here are the steps to uninstall other conflicting RGB apps- :
Press Windows + X keys and in the menu shown, select Apps & Features (Installed Apps for Windows 11).
Click the app, and then click on the Uninstall button.
Follow the prompts on your screen.
Now, restart your system and check if MSI Mystic Light is working fine.
5. Disable Anti-Cheat
Online Multiplayer games employ Anti-Cheat software to ensure that players do not get to use any assistive apps that give them an unfair advantage in the game. These apps normally run all the time alongside Windows. If you play Valorant, you will see Riot's Vanguard running in the background all the time.
You can try disabling these apps and see if this interferes with Mystic Lights. Normally it shouldn't be the case, but see if this is the issue in your case. Or maybe the version of Mystic Lights installed specifically has problems with Anti Cheat software.
Follow the steps to disable Anti-Cheat on your computer:
Open Task Manager. Pressing CTRL + Alt + Del or right-clicking on the taskbar and selecting Task Manager does this.
Click on Startup Apps and find the Anti-Cheat app.
Right-click on it and select Disable.
Now restart your computer. Fire up MSI Dragon Center to see any changes to your situation.
6. Keep the BIOS Up to Date
Updating the BIOS can help you resolve the problem you have. If updated, then you can quickly do it and fix any possible issue you face.
Note: You must keep a backup power ready, such as UPS during the BIOS update. For laptops, plug in the ac adapter and make sure the battery holds a charge during the update process.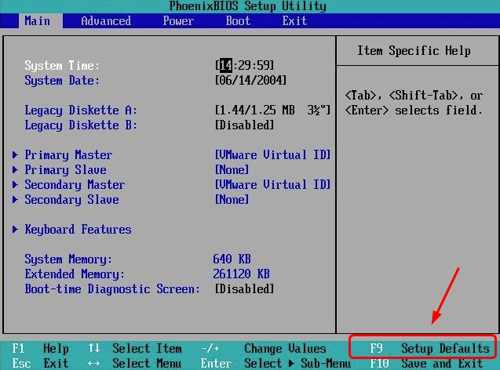 Here are the steps to update the BIOS- :
Press Window Key + R to access the "RUN" command window.
Type "msinfo32" to bring up your computer's System Information log. Your current BIOS version will is under "BIOS Version/Date."
You can download your motherboard's latest BIOS update and update utility from the manufacturer's website.
Place the update file on a flash drive and boot into your BIOS by pressing the predefined key.
Now open the BIOS flash utility. The names of these utilities vary by manufacturer. For Gigabyte: Q – Flash, Asus: EZ Flash, ASRock: Instant Flash, MSI: M Flash.
Now navigate to the flash file on your USB drive.
Press Yes to start.
The BIOS update will begin. Once completed, the system will restart.
Why is MSI Mystic Light not Working
If MSI Mystic Lights is not working, this is mainly due to an outdated version of MSI Dragon Center. The installation files from an existing installation can also cause problems with Mystic Lights. Also, you must enable RGB from the BIOS to function properly.
Additionally, there are other issues that users face.
Here are some of the problems you can face while running MSI Mystic Lights-:
Mystic Light Won't open
Your software can sometimes not open when you click on it. This problem happens because the Dragon Center files is are corrupt. If the app is not up to date, the software will not open properly.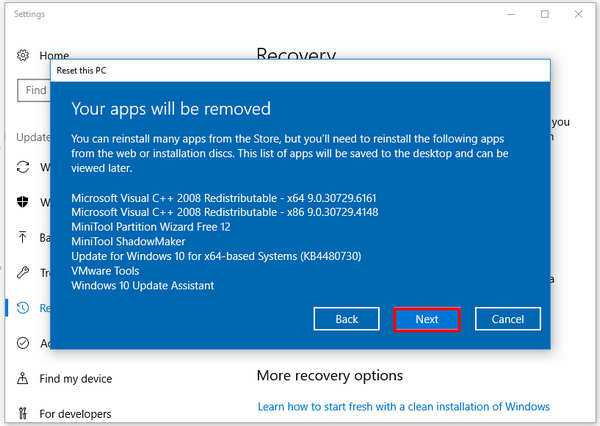 Check if you have the latest version of the dragon center and if it has the right files. Then the software will open properly. Other problems like not having the correct version of the software or having corrupted files can be the case.
MSI Mystic light not detecting fans
If the fan headers are not properly connected, Mystic Lights will be unable to detect them. For ARGB fans or light strips, you need to connect them to the right headers on your motherboard. Which is the JRAINBOW header on an MSI motherboard.
MSI mystic light not Detecting RAM/GPU
The software can sometimes have issues detecting the RAM, GPU, and other components that have ARGB support . When you go to change the lights, you can see this issue. It can happen because of corrupted files or hardware management errors.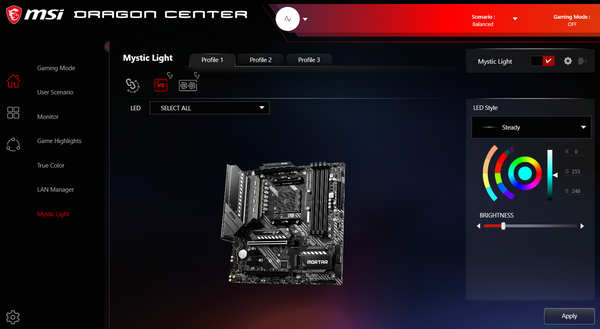 Check if your software has any corrupted files or not. Also, you should check your hardware to see if everything is in place. Usually, the BIOS needs to be set to detect the ARGB fans.
MSI mystic light not changing color
The software can have errors in changing the lights because of some gitch blocking the system. You can face this issue because of corrupt BIOS settings. Enabling or disabling the scenes can help you.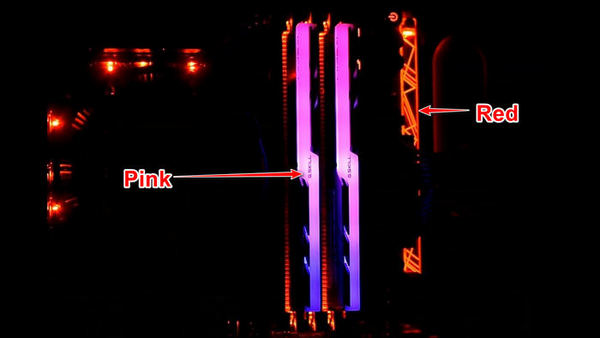 If you disable or enable the BIOS settings causing the issue, you can certainly solve the error at hand. If this does not clear your problem, then you might need to look for other solutions within the software or your PC.
MSI Dragon Center is another app that has its share of issues. We cover a detailed article that covers how to troubleshoot MSI Dragon Center. Do check it out.
FAQ
How do I get my MSI Mystic Lights to work?
To make Mystic Lights work, install MSI Center or Dragon Center. Then click on Mystic Lights and then fire up the chain icon. If the software's version is recent, you can sync all the LEDs on your computer.
Do I need an MSI motherboard to use Mystic Lights?
Mystic Lights work best when paired with an MSI motherboard. You can also connect Corsair components to the JCORSAIR header and then sync the LEDs using Mystic Lights.
Final Thoughts
Mystic Light is an excellent app to use, but sometimes it causes many problems that can be irritating to bear. The issues are not very big, and all of them are solvable on your own.
You can easily make the issues of your software go away and have a clean performance. The solutions I gave are very elementary, and you can do it easily.
That's it for today.
Until next time it's goodbye.