Proper lighting on a PC creates a vibe to enhance your performance. But you must know how to tweak the lighting for the best environment creation according to your need. Otherwise, the improper lighting effect can negatively affect your brain.
Depending on your customization needs, Asus offers Aura Sync for essential lighting control & Aura Creator for way more advanced RGB lighting effects.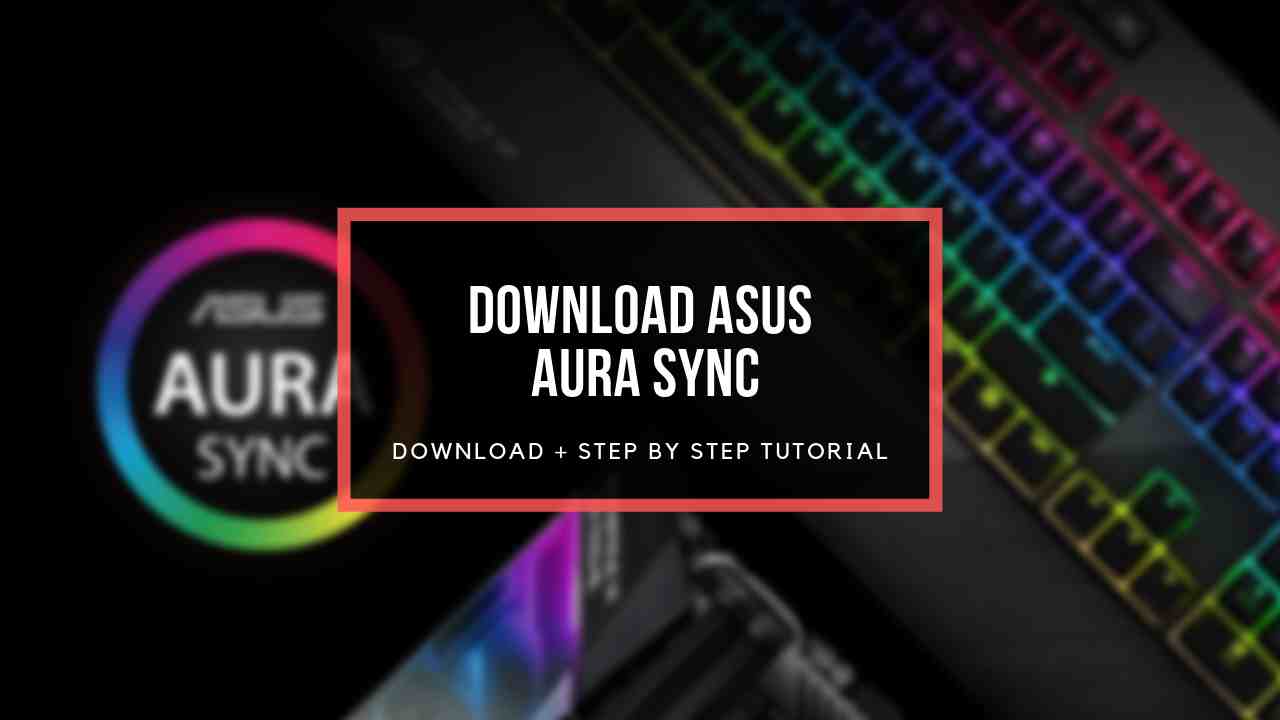 Let's get things clear on whether you should download Aura Sync or Aura Creator, or both to control the PC interior lighting.
What is Aura Sync & Aura Creator?
Asus is widely known for its ROG & Tuff series PC components with very attractive RGB lighting effects. Thus they offer Aura Sync within the Armory Crate software to control those cool lights for better looks.
Moreover, Asus now has a dedicated RGB-controlling software- Aura Creator. It's more advanced & offers imagine-level customization.
Aura Sync comes with hardware Overclocking software- Armory Crate. You can sync your RGB components via Aura Sync to take your PC interior or laptop lighting to the next level. The Aura Sync software is specially designed to control RGB or ARGB items with several lucrative effects, which is easy & straightforward.
But Aura Creator is a standalone software with an insane level of customization, variety, and control. Whereas Aura Sync has a limited ten basic RGB lighting effects, the Aura Creator barely has a limit on customization. We were surprised to examine its functionalities for customization and literally mind-blown.
Because of the complication, we could barely recommend Aura Creator to an unfamiliar user. So, you should learn Aura Sync basics before going for Aura Creator.
How to Download & Install Aura Sync in Windows 10/11
Since Aura Sync is bundled with the Armory Crate software, you must download the Armory Crate software in order to use Aura Sync. There are two different ways you can download the Armory crate.
Here are the steps to download Armory Crate (Aura Sync bundled) from the Official site:
Search for 'Armory Crate' on the web & download it through the official Asus ROG website.
Scroll down after entering the website until you notice the download button.
Click on Download and choose the Lite package(recommended).
Alternatively, you can download it by searching Aura Sync online and navigating to Asus' official site, where you'll see two options- Aura Sync & Aura Creator. Click on Aura Sync, as you are here, for simple tweaking.
Fun fact, this link will also download the Armory Crate Installer, which is identical to the previous Armory Crate lite package.
Install Aura Sync
As I already mentioned, there is no particular app that exists as Aura Sync; you must install the Armory Carte software to access Aura Sync features. The Armory Crate app is simple & straightforward to install.
Here are the steps to install Aura Sync within Armory Crate App for RGB controlling:
Extract the Armory Crate installer from the compressed file with 7-Zip or WinRAR.
Create a new folder and put all the extracted files there.
Double-click the installer file.
Select the first option- Install Armory Crate and hit Start.
Wait and let the installer do its job till finished.
After the installation finishes, restart your computer.
In the next section, configure Aura Sync to make your boring PC stand out.
How to Configure Aura Sync in Armory Crate Software
You find the Aura Sync Tab on the home window of Armory Crate by default, where the presets are listed with the logo. But you can also click the Triangle-shaped Aura Sync icon to experience more functions and customization options from the left pane.
Here are the steps to set up Asus Aura Sync on your computer:
Open Armory Crate and click the Triangle-shaped Aura Sync icon on the left pane.
Click on the Sync button at the top. Wait as all devices are detected and check for a tick next to each component.
Next, click on Aura Effects.
Select any effect from the app and customize its color and speed. You can also create your own custom RGB effect by installing Aura Creator. The app has many advanced effects and customization options.
Apart from static and dynamic effects, Aura Sync has fantastic music presets. Using this effect syncs all your RGBs with the music beats. It also works with videos very well.
On a dark scene, the RGBs will be dim. When the brightness increases, the lights sync with the video. It is a perfect candidate for horror movies.
Do You Need Aura Creator App With Aura Sync?
You are not required to install the Aura Creator app with Armory Crate, which comes with the Aura Sync feature, especially if you are new to RGB controlling. The Aura Sync is enough for primary lighting presets. Only install Aura Creator if your priority is high for advanced custom lighting.
You'll get 10 Lighting effects out of the box and 4 – 6 more underneath those. Aura Sync also offers 8 Edit color patterns with speed control, even though we were unsatisfied with the lowest breathing speed. It could be slower to make the lighting more attractive.
FYI, you can also control your Aura Sync RGB lighting from BIOS, but its functions are very limited.
With the exception of extremely rich & complicated customizability and limitless lucrative lighting effects, Aura Creator is by far the most feature-rich RGB-controlling app in our entire experience history. We had to try this to check the best Aura Sync Compatible RGB fans we reviewed earlier.
Then again, our customized preset illuminated the ARGB CPU AIO coolers like pearls with a subtle rainbow. BTW, Aura Sync color profiles are export & importable as a .xml file.
You can modify & Sync each component, like RGB graphics cards, RAMs, mobo strips, fans, coolers, and even RGB PSUs, individually with Aura Creator. Plus, there is a timeline-based panel where you can stack multiple effects with different opacity.
However, an Aura Sync-compatible GPU is individually RGB controllable with Aura Sync, even if no other components are individually controllable without Aura Create.
But remember, the customization requires many skills & imaginary creative ideas. It's pretty complicated and technical that you might find this frustrating. That's why we always recommend the simple but powerful Aura Sync app in most cases.
FAQs
Can you use Aura Create Software without an Armory Crate?
Yes, you can use Aura Create app and control the RGB lighting of your PC without installing the Armory Crate software. There will be no issues at all if you do so.
How much disk space does Armory Crate software need?
The entire Armory Crate Software needs three Gigs of disk space after installation. But you can reduce it by excluding the Aura Create software while installing it for the first time.
What does the Performance mode do in Armory Crate?
The Performance mode is necessary to be turned on unless the RGB lighting effects look choppy and unattractive. The performance mode helps the RGB LEDs to perform smoothly without errors.
Is Aura Create better than Aura Sync?
The Aura Create app is better, with rich functionalities and limitless customizable RGB lighting presets, but Aura Sync is better for simple use. It's more user-friendly when dealing with RGBs as a new user.
Verdicts
The download and installation process of Aura Sync stashed into Armory Crate is hassle-free, and the Aura Sync accessibility through Armory Crate is also simple enough. Even though the Aura Creator is more functional with robust control, Aura Sync is suitable for freshers who just need RGB with simplicity.
Make sure you leave us a comment on whether you found these instructions helpful in the comment box below.