Are you ready to light up your Gaming PC with your desired colors and effects?
Then you have come to the Right Place.
Yes, I already know you are facing problems with most of the lighting controlling apps (even provided from the official websites).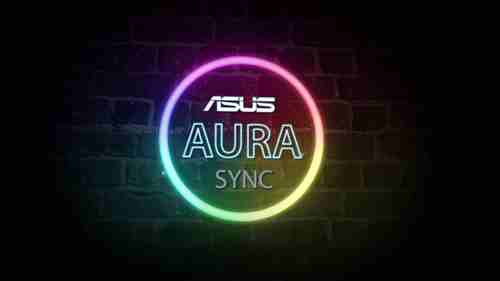 But don't worry:
Here you will get the Download link for Asus Aura Sync (100% Working). And I will be giving you a simple instruction by following which you'll be able to sync your RGB components like you always have wanted it to be.
In this post I'll be answering a set few questions which I'm often asked about Asus Aura sync.
I'll also answer all your questions related to this topic in the comment section at the end of the post if you have any inquiries.
What is Aura sync
ASUS Aura Sync is an app by which you can synchronize the RGB lighting components of your Gaming PC.
You can turn on/off your component's LED lighting by using this software. You can also change their colors and set several wonderful effects to show case your gorgeous gaming PC as well as to know various information.
For Example:
By this control panel turn your LED lights to Green color when your PC temperature is suitable on the other hand it starts to turn into orange and red respectively according to your PC's temperature increment.
Pro Tip: here's how to play sound effects in multiplayer game.
How to download Asus Aura Sync
Here's the 100% working version of Asus Aura Sync:
Please be noted, there are 3 main versions of aura sync.
which are: V 1.07.71, V 1.07.66, V 1.07.60
Get your desired version from below:
Download Aura Sync V 1.07.71 ➜➜
Download Aura Sync V 1.07.66 ➜➜
Download Aura Sync V 1.07.60 ➜➜
***Important Note: All the files mentioned above are hosted in ASUS'S server. We don't host or modify any file whatsoever.  Asus Aura is a proprietary software of Asus.
Keep in mind that:
You have to have the latest BIOS firmware flashed on your motherboard.
Only downloading the app won't do the job if you don't follow the step by step installation process that we have provided below:
Also check out our ultimate review on the best budget AIO cooler Cooler Master ML240R. which is also aura sync compatible.
Overall Software Rating: 4.5/5
How to install Asus Aura Sync
Extract the installation file.
Double click on the files named axlns & atkexComSvc separately.
Go back and install the app from the setup file.
Install the app in the recommended folder shown while the installation process.
Restart the computer when it asks after finishing the installation process.
Also check out how to get Netflix 1 year discount.
The process is pretty straight forward. So, make sure that you don't miss any step.
Pro tip: Check out this simple way to enhance your shooting gameplay.
Before we go further more:
Let me tell you that, if you have already installed aura sync once then uninstall the these following apps from you PC:
AURA/ Aura Sync, Aura lighting service & Light Control
Also check out our ultimate review on aura sync compatible  Trident Z Royal RAM, and the gorgeous Gaming case BitFinix Enso.
​Aura Sync ​Software Bugs
Lets be honest: It's full of bugs and errors! 
After installing aura you may face many types of problem like: not working, not installing and other compatibility issues.
Don't worry, you're not alone in this scenario.
I've prepared an in-depth aura sync troubleshooting guide.
All you have to do is follow the guide.
Optional: Have corsair RGB RAM? Then here's our guide for linking Aura sync with Corsair RGB RAM
How to synchronize non-compatible components with aura sync
Use a ROG Aura Terminal if your motherboard isn't aura sync compatible.
Replace the RGB LED strips of the non-compatible components with a aura sync compatible LED strip.
Connect the led strips to the compatible motherboard or ROG Aura Terminal (If your motherboard isn't compatible with aura sync).
Note: If you're using a laptop and your backlight isn't working then be sure to download and install armoury crate.
Again if you don't have any aura sync compatible RGB fan and want one; check this top aura fans compilation
​All About Lighting : RGB,ARGB Explained
What is RGB?
The term RGB stands for Red Green Blue. Incase of PC Lighting, RGB means the LED of the Components and accessories can show several colors mixing this 3 colors.
Most RGB components can show upto 16.8 million unique colors.
What is ARGB?
ARGB stands for Addressable RGB. Incase of PC lighting ARGB means that, the components will be able to show several lighting colors at a time and will be able to show a rainbow type effect.
Addressable RGB can perform several effects that a simple RGB component can't.
What are the main differences between a RGB and an ARGB component?
Well, this is a 2 step answer.
It will surely work if the motherboard and components are Aura sync compatible.
It won't work on the motherboard & components which aren't compatible with it. But I've found a solution to fix that problem also which I'll be describing while answering the next question below.