Nobody enjoys experiencing poor, inconsistent connections when using their PS5. These slow connections can be caused by a slow WiFi connection, router etc. If you've tested your router and others, and they appear to be in order, your NAT may be the problem.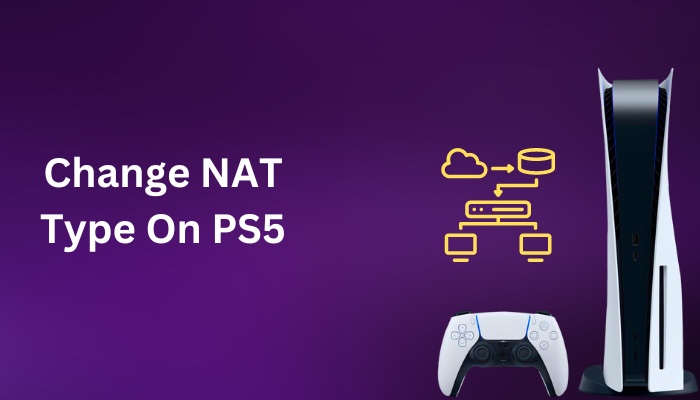 You must change the NAT type since it may prevent you from connecting to numerous online gamers. In this article, I will explain how you can do that.
So, tag along.
How Do You Change Your Nat Type PS5
Before you jump into the methods of how to change NAT, you must know what this actually is. NAT stands for Network Address Translation. NAT allows more privacy and confidentiality by masking the device's IP address.
There are three types of NAT available. First, Type 1, also known as Open. Second, Type 2, also known as Moderate. Third, Type 3, also known as Strict.
Now, check your PS5 NAT status before you make an attempt to change it.
Here is the process to check NAT type on PS5:
Go to Settings.
Click on Network.
Select Connection Status.
Press on Test Internet Connection.
It will take a while to complete the checking. Once it is complete, go to the NAT Type section. It will show which type of NAT connection you have. It can be either Type 1, Type 2 or Type 3. Sometimes the result may say Open, Moderate or Strict.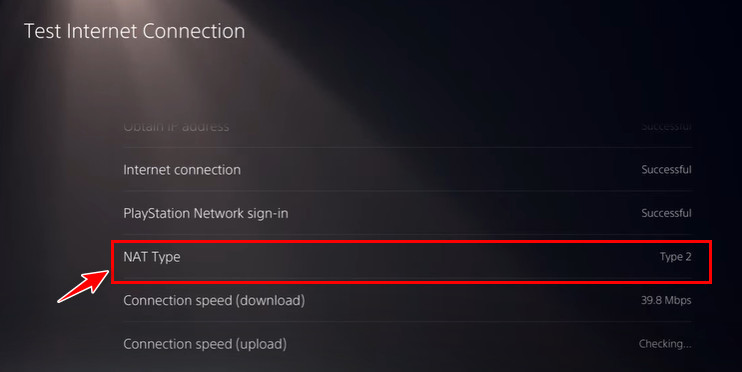 If the connection status is Type 1(Open) or Type 2(Moderate), you don't need to change it. In case the result comes as Type 3(Strict), you must change it to get NAT Type 1 or Type 2 on PS5. Check out our separate post if the NAT Type fails on PS5.
But, directly altering the NAT Type is difficult. However, port forwarding can guide you to achieve this goal.
Are you wondering what port forwarding is? Port forwarding is a process that, by using it, allows you to open the numerous digital ports on your router that are in charge of the outgoing and incoming flow of data.
To do Port Forwarding, you need a static IP address. If you have a dynamic IP address, you won't be able to perform the port forwarding process. To get static IP, contact your ISP or change it manually from PS5. Check out our awesome solutions to fix if PS5 can't obtain an IP address.
To change dynamic IP to static IP in PS5, follow the steps.
Click on Settings.
Select Network.
Go to View Connection Status. If the IP address settings is Automatic, it means it's dynamic, and you need to set it to static.
Note down the following numbers or take a picture: IPv4 Address, Subnet Mask, Default Gateway, Primary DNS & Secondary DNS.
Go back, and press on Set Up Internet Connection.
Choose a LAN or Wi-Fi connection.
Select Advanced Settings.
Click on IP Address Settings, and choose Manual.
Add the IP address, Primary & Secondary DNS, Default Gateway and Subnet Mask data you noted down.
Press OK.
Reset the console.
Note: if you don't find any primary DNS and secondary DNS numbers, you can use the common public DNS: 4.2.2.1 for Primary DNS and 4.2.2.6. for Secondary DNS.
Have some time to spare? Check our epic post to find out which is the fastest DNS server for PlayStation 5.
The static IP setup is complete. Once you get a static IP, write it down and take your step toward changing NAT on PS5. Let's see how it's done.
Note: For different routers, the location or the name of the port forwarding can be different. For example- it can be Port Forwarding, Advanced Applications, NAT Forwarding, Port Range Forwarding, Virtual Servers etc.
Here are the steps to modify the NAT type on PS5:
Access your router login page and log in using your credentials.
Go to the router's port settings and port forwarding option.
For your PS5, open the Port Forwarding menu and type these port numbers.

TCP: 1935, 3478-3480
UDP: 3074, 3478-3479

Hit Apply to save these settings.
Restart the router and after that, restart your PS5.
Check the connection status. You should now have NAT Type 1 or Type 2 for your PS5. Speaking of port forwarding, you can check out our separate post if Minecraft port forwarding is not working on your Windows PC.
FAQs
What NAT type is best for PS5?
Technically NAT Type 1 is best for PS5 among all three types. However, with NAT Type 2, online gaming and other activities ought to function well.
Is NAT Type 3 good on PS5?
No, NAT Type 3 is not good on PS5. According to SONY, the worst NAT type is Type 3. And the best is NAT Type 1.
Can you test NAT type on PS5?
Yes, you can test the NAT type on PS5. To do that, go to Settings > Network > Connection Status > Test Internet Connection. Once the connection test is done, look for the NAT Type section. From there, you will see what type of NAT connection you have.
Final Thought
Having a NAT type 1 on PlayStation is barely possible because we all link all of our devices to a router in the middle. However, type 2 just works fine just as much as type 1. You can also connect with your friends with NAT type 2.
I hope you have successfully changed your NAT type by following the instructions here. For additional queries, comment below.
Peace!