I am assuming you are someone who couldn't get their hands on the new PlayStation 5.
Well, don't be surprised many out there are still waiting for their new PlayStation 5. Keep your eyes on your mail; if you are lucky, you might get your exclusive buying link directly from sony.
Now that you are here, I know you want to clear out some confusion.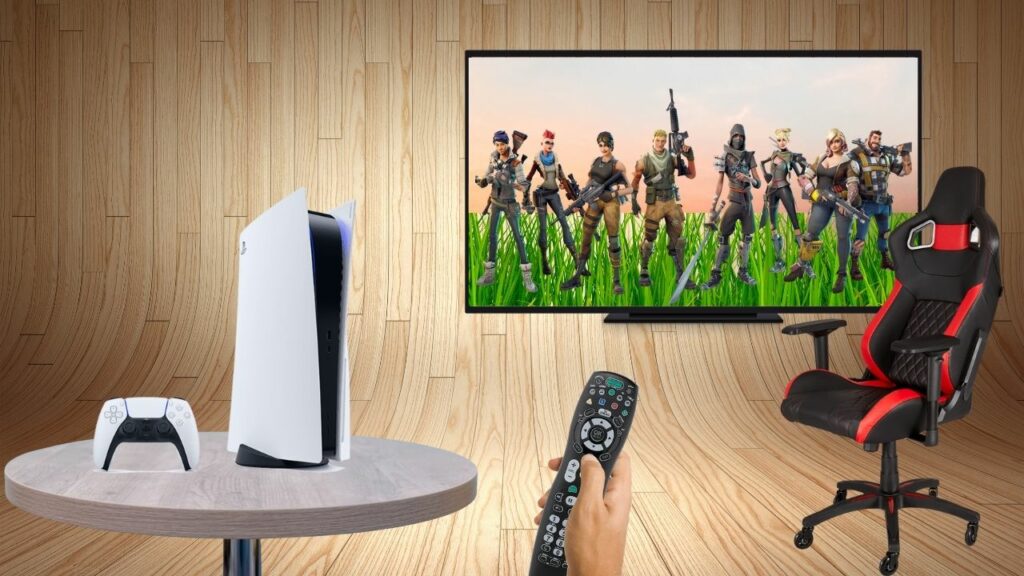 Does PS5 play DVDs?
Yes, the disk drive version of the PlayStation can play DVDs. The standard edition PlayStation 5 can play 4k Blu-ray Disk, Ultra HD Blu-ray Disk, Physical game disks of the PlayStation 4, and DVDs. However, the Digital PS5 cannot play any sort of DVD.
You still might have some queries, and you might be wondering how to play a DVD on a PS5. As a PlayStation enthusiast, I will clear out these confusions later on in the guideline.
So keep reading till the end to get your desired solution.
Also, check out our separate post on why does the PS5 turn off randomly.
How To Play DVDs On The PlayStation 5
The new PlayStation 5 is not just any other gaming machine. Sony declared that it would be a complete entertainment machine. And that's why they have included a disk drive that can play DVDs, physical PS4 and PS5 games, normal Blu-ray discs, and 4K Ultra HD Blu-ray discs.
And Sony also introduced a  new remote there too. So you can guess what the market is Sony trying to acquire with the PlayStation 5.
Suppose you have a normal TV with no android or any other os system. Don't worry, Sony's got your back; you can do anything on the PlayStation 5. Netflix, Disney+ are already given by default with remote. Also, you can get three months of free Apple tv service with the new PlayStation 5.
Sony is indeed trying to make the PlayStation 5 your one-stop solution for your entertainment service.
Also, check out our separate post on how to fix PS4 error code e-82000168.
Now that we know all about the Disc Drive. Let's see how to play DVDs on the PlayStation 5.
Here are the steps to play DVDs on the PlayStation 5:
Turn on your PlayStation 5.
Insert The DVD.
Wait for a while to show up the disc.
Press x on the DVD.  
There you go, you can now enjoy your DVD on the PlayStation 5. Don't worry about the noise, though. Your console will make the noise when the disk is on the console. But please take the DVD out the very moment you are done playing it. Or else the disk will spin all the time, which will end up wrecking your Disk Drive.
Check out the easiest way to take screenshots on PS5.
How do you put a DVD in the PS5
The new PlayStation 5 can play DVDs.The PS5 has an Ultra-HD Blu-ray disc drive that can play DVDs, physical PS4 and PS5 games, normal Blu-ray discs, and 4K Ultra HD Blu-ray discs. But you cannot play any disk on the digital version of the PlayStation 5.
I feel like sony never intended to include a 4k Blu-ray disk drive on the PlayStation 5. It was more like peer pressure from the Xbox consoles. Sony previously failed to deliver a 4k drive on any of the PlayStation 4 consoles. The PS4 Pro also was unable to contain any 4k Blu-ray drive. But very Both the previous Xbox consoles had the drive. So it is safe to say sony never intended to include a disc drive on the PlayStation 5, and it is just that they don't want to be behind in the console war.
Also, check out our separate post on how to fix PS4 error code CE-300227.
The 4K Blu-ray player included inside the Xbox Series X, like the one installed into the PS5 standard version, is not and was never intended to be a major attraction. Of course, Sony's newest system is, first and foremost, a gaming machine. The support for the latest and best video disc format in the standard edition is more like a bonus for your mini home theater. Making it more like a complete media platform for all your needs.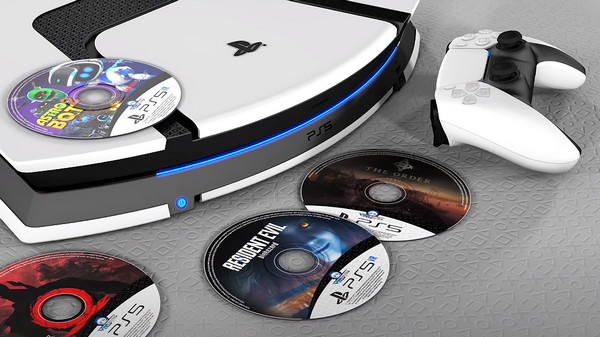 If you prefer to watch 4K DVDs or Blu-ray discs on your home console rather than relying on your buffering internet connection, you'll appreciate the convenience of not having to buy a separate 4K Blu-ray player, which is becoming harder to come by as people increasingly consume content through TV streaming services.
Here's a complete guide on how to fix PS5 not reading disc.
Many homes may have a cache of HD Blu-rays they may wish to play on their new PS5 or Xbox Series X consoles. So if, as I would think most, use their new consoles with a 4K TV, the ability to magnify sub-4K pictures to 4K for output is a huge thing. The upscaling of the PS5 is undoubtedly superior to the upscaling of the Xbox series. But for the people who own a cheap 4k TV upscaling 4k via the PlayStation 5 can be very hectic, and it might not work all the time fluently.
With video quality becoming more essential to viewers and 4K TVs becoming more common in our homes, the lack of 4K Blu-ray capability might have been a big issue for a system that Sony intends and needs to be viewed as both a home entertainment center and a gaming engine.
Also, check out our separate post on how to fix PS5 error code wc-365475.
So yes, I would say including a 4k UHD drive into the new PlayStation 5 was indeed a good decision.
Can PS5 play DVDs from any region?
The PlayStation 5 can play DVDs from any region if you try to play the ultra Blu-ray discs. But you cannot play the normal Blu-ray discs from all regions because sony stated they would lock the DVD if it doesn't match your PSN account region.
However, when it comes to games, you can play all the games from all over the region. Meaning you can insert any game from any region and play with your PS5. But there is a little back draw to it. You cannot download the DLCs if your PS5 region and the game region don't match.
Follow our guide to fix ps5 not outputting sound error.
How to fix PS5 Won't Play DVDs
I will start with the good news first. Yes, you can use the PlayStation 4 disk on the PlayStation 5. However, you cannot use the PlayStation 1, 2, or even the PlayStation 3 disks on the PlayStation 5.
If you are cursing the PlayStation 5, well, go ahead. To take the PlayStation 5 on the good side, I would say that the PlayStation 4 had no backward compatibility. Meaning you can just play the PS4 games on it.
But my stance would be, please PlayStation! Enable backward compatibility on all possible future Sony consoles. I mean, look at Xbox and learn a thing or two. The new Xbox series has such a big library, only big of their backward compatibility to the older generation of consoles.
Also check our exclusive tutorial on how to fix PS5 purchase error.
Is There Any Way to Play DVDs on PS5 Digital Edition?
No, you cannot play any sort of DVD on the digital version of the PlayStation 5. Because of not having any disc drive on it. That is the main reason it costs 100$ less than the standard PlayStation 5.
Now you might be thinking, can you play DVDs or the game disk with an external DVD drive. Well, no, you cannot even do that on the digital version of the PS5.
Many people tried doing it with an external disc drive but failed big time. As of now, you cannot play DVDs on the digital version of the PlayStation 5. But you never know Sony might add this feature on future updates.
Want more PS5 games? Check our other round-ups on the best PS5 horror games & best PS5 games for kids.
Look, I prefer the disc drive for many reasons. I don't like to inject a disk every time I want to play any game. And it makes a very loud noise because of the disk spinning. The worse can be your disk driver might get wrecked because of constant use. The way the world is moving right now, it looks like the digital library is the future of gaming consoles. Google even introduced stadia which is more like a Netflix version of gaming. Even though it failed due to the lack of high-speed internet connection in many countries, we all know slow internet days are very numbered.
So for me, it is very easy to go for a digital version of PS5. And I can get games way cheap in the store because of the discounts.
Also, check out our expert's recommended best keyboard and mouse adapter for PS5.
Final Thoughts
Sony is pushing the PlayStation 5 to be a complete entertainment box. So that you don't have to look for anywhere else when it comes to entertainment, you can play games, watch movies, stream all sorts of sports on the PlayStation 5.
I hope with this guideline; you can get your desired answer.
And if you still have any queries, you can always reach us.