As a gamer, my worst nightmare is when the game starts lagging. On Roblox, lags and crashes can turn the experience bitter-sour.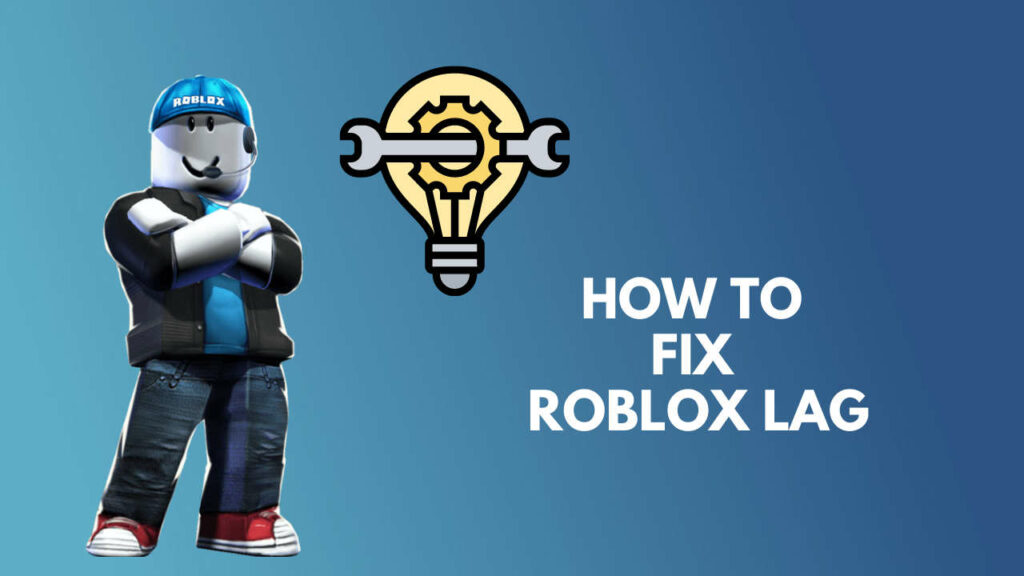 Why is Roblox so laggy?
A lag in Roblox is a sign of slow gameplay or a slow internet connection. There are three main reasons for which Roblox is lagging. Roblox starts to show high ping when the game's graphics level is set very high, system requirements don't match, and slow internet connection.
 I have researched and found some exciting ways to tone down graphics settings and increase Roblox's performance.
And in this post, I am about to show you five simple steps to efficiently reduce Roblox's lag.
But, Before doing anything, get the latest version of Roblox download to make sure that it's not the app that's causing this problem.
Minimum System Requirements
CPU: Processor (2005+)
CPU SPEED: 1.6 GHz or better
RAM: 1 GB
Windows OS: 7/8/8.1/10
Graphics Card: DirectX 9
Pixel Shader: 2.0
Vertex Shader: 2.0
Free Disk Space: 20 MB
If the system requirements are sufficient, then check your internet speed. Perform a speed test from speedtest.net.
How to fix Roblox lag – 5 Easy Steps
There are tons of ways to reduce lag on Roblox. All of the steps are tested and investigated. So, I hope you can fix the lag issues within these steps.
You can try all of these steps on your PC, and Roblox will run swiftly, smoothly, and clean without any delay. Check out our separate post on how to make Roblox hairs.
Here are the steps to fix lag in Roblox:
1. Reduce in-game Graphics Quality
The easiest and basic step to perform when Roblox ping is high is to reduce the in-game graphics. For lowering the graphics quality, you must enter any game in Roblox.
Press the Esc button and go to settings > Graphics Mode.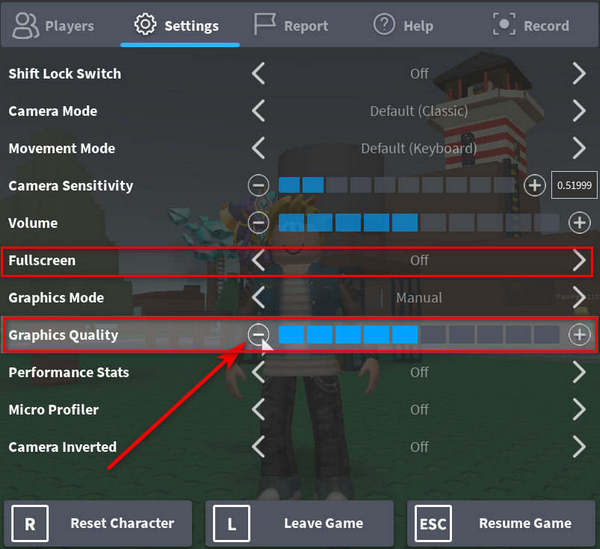 Change the Automatic graphics mode to Manual. Reduce the graphics quality using the minus (-) icon.
Fix Roblox not loading for faster and smoother gameplay. Also, increase the fps count using Roblox fps unlocker.
2. Lower the Game Settings from Roblox Studio
Adjusting graphics from Roblox Studio is the 100% working step. You won't find this step anywhere else.
Perform the steps correctly and see for yourself how smoothly Roblox runs.
Here are the steps to lower game settings in Roblox Studio:
Open Roblox Studio and Click on Files > Settings.
Select Video Quality to Low Resolution.
Select Rendering > Performance > Quality Level.
Change the Quality Level from Automatic to Level 1. Don't select the Edit Quality Level. It will only reduce the graphics of Roblox Studio, not Roblox Player.
Also, check our separate post for making a kill brick using the Roblox kill script.
3. Run Roblox in Windowed Mode
Play any game in Roblox and go to Settings.
Toggle off the Fullscreen mode. The smaller the window, the better performance you are going to get. Because minimizing the window helps your graphics card render fewer pixels.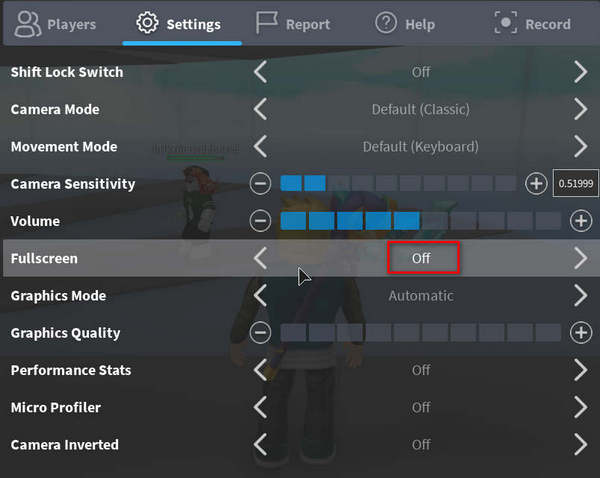 So, at fullscreen, your computer has to render maximum pixels. That means there will be more performance strain on the PC. So, for better FPS, you should play Roblox games in windowed mode.
Also, check our separate post for fixing ROBLOX Error Code 103.
4. Upgrade Graphics Card
Upgrading graphics card helps to get better performance. But buying a new graphics card costs a lot. Buying a new GPU is not affordable for everyone. And so, I recommend performing the other four steps.
If you can afford a better GPU, go for it. Also, Enable bubble chats on Roblox for better communication.
5. Delete Textures on Roblox
Deleting Texture is the last step I recommend. Because by deleting the textures, any game in Roblox will get bland. There won't be any color contrasts, and every scene will be B&W.
Here is how to delete textures in Roblox:
Right-Click on the Roblox player and go to Properties.
Open File Location and click Platform Content.
Go to PC > Textures. Delete the Texture Folder or drag it onto your desktop.
If none of the above steps worked, you must check your Network Connection. Restart your Router or use Ethernet and Start Roblox again.
But, if your Internet connection is good and Roblox's requirements match with your Desktop Configuration, consider reinstalling Roblox.
Tired of the same username? Quickly Change your Roblox username following our epic guide.
How do you make Roblox run faster?
Reduce in-game graphics quality and improve FPS to make Roblox run faster. Users usually play Roblox at 60 FPS. Use the DownDetector to detect whether Roblox is down today or not. To make Roblox run faster on your device, use the Roblox Fps Unlocker.
I have made a complete review of this software. This software lets you break the FPS limit and help Roblox run smoother and faster.
The Roblox FPS Booster enables you to remove the FPS limit of the game. Roblox runs on a 60 frame rate limit. It can sometimes get frustrating, wanting a faster frame rate in Roblox.
Check out our separate post on how to reset Roblox password.
Final Thoughts
If you have a large number of other apps running in the background, close these apps. You just need a decent network service and an average GPU for a smooth and fast Roblox experience.