The Roblox FPS Booster enables you to remove the FPS limit of the game. Roblox runs on a 60 frame rate limit. It can sometimes get frustrating, wanting a faster frame rate in Roblox.
The FPS unlocker helps you to get FPS limits beyond the 60 FPS rate. It is a secure and reliable software to help you with your FPS problem.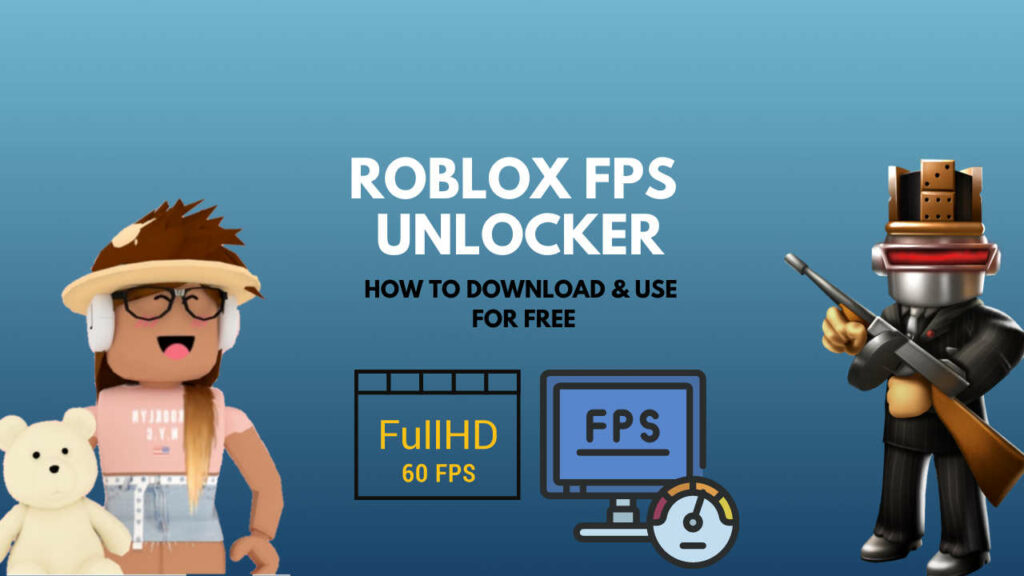 What is the FPS unlocker for Roblox?
The Roblox FPS booster is a software that removes the bar set on the v-sync of the game, limiting the FPS to 60. The FPS unlocker Software is not a cheating method or a hack. It disables the frame limiter and v-sync, which are enabled by default.
Being a Roblox devotee, I have tested and assessed the FPS unlocker for Roblox. I can assure you that it is an excellent app to boost your FPS.
Keep reading, as I will provide you with the 100% working download link and in-depth knowledge of using the software.
But, Before doing anything, download Roblox to make sure that it's not the app that's causing any problem.
Download Roblox FPS Booster for Windows
Since Roblox has a limit of 60 frame rate, it is hard for PC gamers to stick to the frame limit. The game boosting software helps remove the limit and offers you an exceeding frame rate to enjoy your time at Roblox.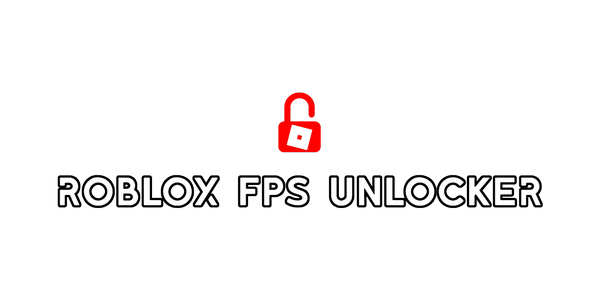 It removes the limit from the v-sync that helps to provide you with more frame count. If you are facing Authorization Error in ROBLOX then, here is how you can fix ROBLOX error code 524.
| | |
| --- | --- |
| Name | Roblox FPS Unlocker |
| Latest version | 4.3.0 |
| Compatibility | Windows 7/8/10 |
| Price | Free |
| Ratings | 4.5/5 |
Download Roblox FPS Unlocker V.4.3.0
FPS Unlocker Outstanding Features
Exceeding frame rate
Faster gameplay
Virus-free software
It runs smoothly with low spec PC
Also, check out our free Roblox admin commands list for having premium features in the game.
How to install the FPS Unlocker For Roblox
The FPS booster is not an official software for the game, but it has subtle importance to increase its frame rate. You can quickly get a frame rate of over 100 by using this game booster.
You may ask:
Does the FPS Unlocker for Roblox run on low-end PCs?
Yes, The FPS Unlocker will run on low specs PCs as it does not eat a large amount of storage. The minimum OS requirement is Windows 7.
Note that:
You do not need permission to run or download the app, making it easier to run in the background while gaming and boosting your frame rate. There is no record of privacy concerns or the banning of users because of using the software. So, it is reliable to use. Speaking of privacy, Quickly check what to do when a
Roblox account is hacked
.
Hey, don't know how to play Roblox? Here's a complete list of all basic Roblox controls.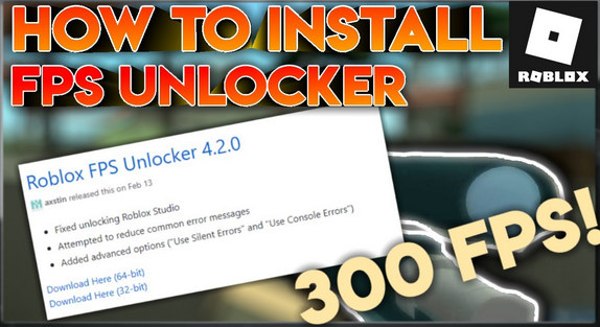 Here are the steps to install the FPS unlocker for Roblox:
Click on the Download Button and extract the zip file.
Click on Setup.exe and Change the language to English (US).
Run the software as an administrator.
How to Use the Roblox FPS Booster
You can run the software after installing it. You will find the software in your desired location. Open the software to run it.
The Roblox FPS counter software is straightforward to use.
Here are the steps to use the Roblox Booster:
Open the Roblox Flash Player and join any game.
Press Shift + F5 to see the FPS of the game on-screen. The game will not run on a 60+ frame rate without the FPS unlocker help.
Minimize the game and Run the rbxfpsunlocker.exe, and you will get FPS above 60. The software will remove the 60 frame rate limit and help you achieve exceeding the frame limit.
Since the FPS unlocker software is pretty straightforward, you will have no problem using it on your game. The software will disable your FPS limitations and let you have an exceeding amount of FPS.
Also, check our separate post for fixing ROBLOX Error Code 268.
The frame rate will not exceed without opening the FPS boosting software. It would be best if you run the software after joining a game to see the visual differences.
I have tested these frames on a low-end PC with a built-in Graphics Card. Most of the time, the FPS limit reached 140. If you have a Graphics Card with a memory above 512 MB, you can easily expect more than 200 Frames per second.
Also, check how to play Roblox on PS4.
Is FPS Unlocker Roblox Allowed in-game?
The FPS unlocker for Roblox is not an official software from Roblox. In the past, there were many ban reports, but this is not the case anymore.
Roblox does not ban users who use the FPS Unlocker. Anyone can enjoy fast and smooth gameplay with this software help. Check out some amazing Roblox facts you may not knew.
There are no recent complaints or events on banning users from Roblox because of using the FPS booster. So there is no reason to be concerned regarding permissions for the software.
I have used this software but never had any issues regarding permissions or accessibility. You can use this software freely.
Also, check our separate post for fixing ROBLOX Error Code 103.
Why do you need the FPS Unlocker for Roblox?
The FPS Unlocker for Roblox allows you to play the game at a higher frame rate. Since the game does not have a high-end FPS rate, It can sometimes be frustrating to play the game.
You can easily change and upgrade the frame rate of the game. The software will give you an instance FPS boost of a minimum of 100 FPS.
The game runs very fast also smoothly while using the FPS Unlocker for Roblox. So you will have a better gaming experience using the software.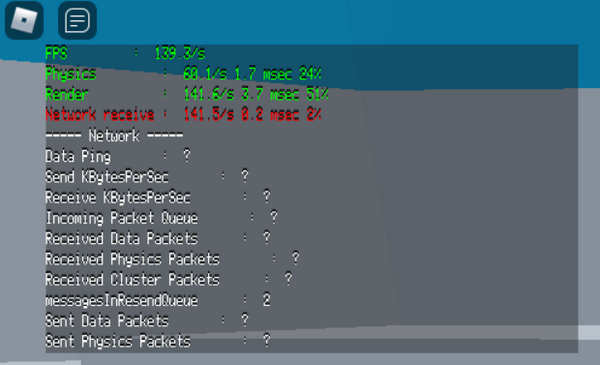 Tired of the same username? Quickly Change your Roblox username following our epic guide.
Since the FPS booster is also virus-free, the software will assure you to be safe from malware and privacy issues. You will also have no problem risking your PC or personal data using the app.
As a PC gamer, it can be hard to play Roblox with only a 60 FPS limit. The game booster allows you to remove the frame limit to give you an exceeding frame rate. You can enjoy a fast and smooth gaming experience with the software.
Since the game booster helps you with the frame rate issues and is not a problematic app, It is the right choice for Roblox devotees to have a reliable and fast game time.
Also, check our separate post for making a kill brick using the Roblox kill script.
Is the fps unlocker for Roblox safe?
The  FPS booster is 100% safe to use. You will not face any troubles regarding this software.
The software is virus-free. You will have no trouble with Viruses after downloading or installing this app. Moreover, You do not have to worry about any privacy issues.
The FPS booster does not require any personal data to run, which puts your data to safety. You do not have to put any data into the software. Hence, there is no problem with the data risking issue.
I have used this software a lot and had no problem with any viruses. Furthermore, I have not faced any privacy issues as well. It is safe to use the FPS unlocking software.
If you are a beginner then you should definitely go through our guide on how to add friends on Roblox and make a Roblox group.
Final Thoughts
As a Roblox freak, I used to have difficulties playing at a low frame rate. The FPS Unlocker helped me to upgrade my frame rate. I had a much better gaming experience using this software.
The software is easy to use and very reliable. There is no rule of not using this software in Roblox, making it a good option for all the Roblox fanatics.
You will have no trouble with your Privacy and contacts. Also, the software is virus-free. So you can download it without any hesitation.
Overall the FPS Booster is the best option to boost your framerate and enjoy seamless gaming while having no worries regarding any issues.