You are probably wondering why you should use Intel turbo boost rather than overclocking your CPU?
Or, you are here because your laptop is overheating and you don't know what is causing the problem.
But Should you keep Intel Turbo boost on or off?
You should turn on your intel Turbo boost if you are using a desktop because that will easily boost your CPU clock speed to maximum. But if you are using a laptop where cooling is a problem then you might consider turning it off.
You have so many queries right now, and the internet is taking you nowhere.
Well, I have had my own share of queries back in the days and got rid of my confusion by trying all possible fixes out there. So, don't worry, I will give you the information you need.
Do read till the end so that you can vanish all your doubts.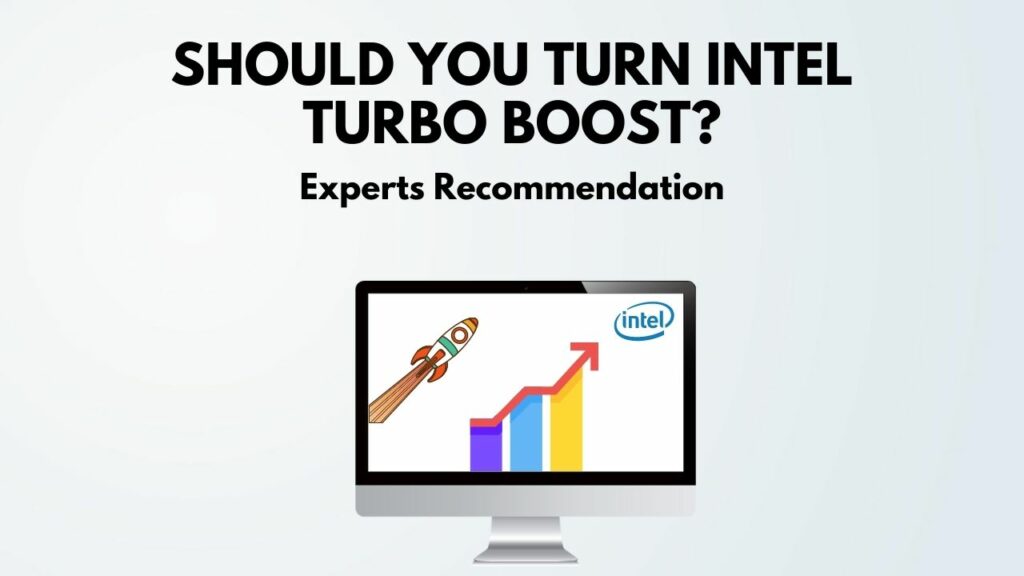 What is Intel Turbo Boost?
Intel Turbo Boost is a relatively new technology in the Intel software ecosystem. The new Turbo Boost technology can push your CPU clock to its maximum.
Well, let's say you are browsing on your Intel core i7 9700k, and for that period of time, your CPU will run on its base clock speed which is 3.6 GHz.
Now you are bored browsing; you want to play Cyberpunk2077, so your CPU will run at its maximum clock speed at that period of time, which is 4.9 GHz.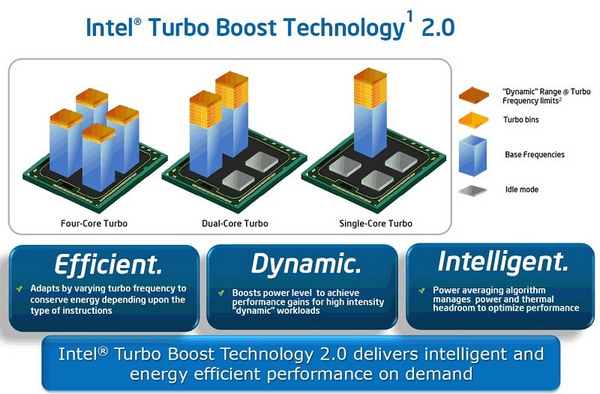 Best part? Intel Turbo Boost automatically detects CPU load. So, you don't have to do anything to push it to its maximum. Quickly Check what power supply do you have.
Fascinating, isn't it?
But there's always a but, right?
Now you are wondering why you should overclock your CPU?
So, let's get to the answers.
Should you overclock your CPU when Turbo Boost is on?
if you want to keep your pc buttery smooth all the time, overclocking is for you. But keep that in mind, you will need a good cooler and parts for overclocking, which calls for extra money.
But if you are someone looking to tweak your CPU clock speed a little bit. My advice will be to keep your CPU as it is. You are probably already hitting your CPU's maximum speed even without knowing because of Intel Turbo Boost.
Well, we all want that extra juice out of our CPU, right?
But with the Intel Turbo boost, it's already there. Then what's the need to overclocking your CPU?
Well, Intel Turbo Boost came in 2008. So, if you have any older CPUs overclocking is your only option to push your CPU to its maximum. Check if pximouse tiltwheel exe is a virus or not.
So, the big question: why overclock your CPU?
As I explained earlier, Intel Turbo Boost will only push your CPU to its maximum when there's a tremendous amount of workload; rather than that, your CPU will run on its base clock speed.
But with overclocking the CPU, it will always run at the maximum clock speed possible.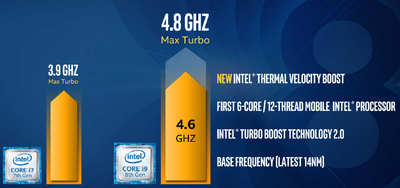 And it is not possible to keep that maximum clock speed for a long time with Intel Turbo Boost. It will go down from time to time, meaning it will fluctuate.
Because of the fluctuation, you may face lag while gaming or unavoidable jitters while editing a CPU-hungry video.
Now we all know it's a whole nother ball game for laptops when it comes to tech, right?
Intel Turbo Boost: Pros & Cons
Pros
»

Automatically enables CPU to run beyond the normal clock speed when it is on-demand.

»

Better power consumption.

»

A good amount of screen on display time because of overall battery usage.
Cons
»

Higher clock speed results in more heat which is bad for laptop components.

»

Detroit the battery life before the average battery life span.
Should You Disable Intel Turbo Boost?
Well, if you have a desktop, you don't need to worry about it. But if you do overclock your CPU, you should disable it because it might cause instability in performance.
However, If you own a laptop, this might be a big issue for you.
Laptops do not necessarily come with a good cooler. So, the extra heat from Turbo Boost might be groundbreaking.
Also, the battery draining issue and its longevity might be another reason for you to disable it. Quickly fix default gateway not available error.
My advice would be if you are using a laptop and just for work, it would be best if you disable the feature, but if you really want to use the maximum out of your laptop, then please buy a good cooling pad.
Now the bigger question is how to disable it?
I will be sharing the Two best methods with you guys to disable this feature. In addition to this, if you see Application load error 5:0000065434 while opening steam then here is the possible fix.
How to Disable Intel Turbo Boost
Turbo boost is turned on by default, although it can be turned off in the BIOS. This option is limited to some BIOS only. Most PC uses can access this feature.
1. Disable Intel Turbo Boost from BIOS
If you are running a Desktop PC, you can disable Intel Turbo Boost Directly from BIOS.
Go to your System Utility Screen by pressing F2 at the Bootup screen. (Usually, the key is F2, F1, or Delete)
Go to BIOS Configuration afterward Performance option and then to Turbo Boost Technology. Select Disable.
Press F10. There you go; you are done disabling the feature.
Now, don't you worry, I have got a little hack for you guys to disable it if you don't have the option in BIOS.
2. Use Windows Power Options
Go to the Control Panel.
Click on Hardware and Sound, then click on power options.
Click on change plan settings. From there, go to Change advanced power settings.
Look for Processor power management and expand it.
Expand Maximum processor state and set the value of On battery and plugged into 99%.
Click Apply and OK.
And you are done disabling Intel Turbo Boost.
Also, Check out how you can access the Steam Screenshot folder.
Final Thoughts     
Intel Turbo Boost comes with its own pros and cons.
While it can be a good feature for some users and might be a little hectic for some.
I hope after going through this guideline, you are way less confused than you were at the beginning.
But if you still have queries, you can always reach us.