Are you having internet connection problem in your computer and because of that there is no gateway?
Take it easy. It's not any complex problem.
What is the Default Gateway?
The Gateway is a computer's network system's node that forwards the data packet to another network. The network node will serve as an access point with the other networking systems. There will be no gateway if an error is shown for a network connectivity problem on Windows PC.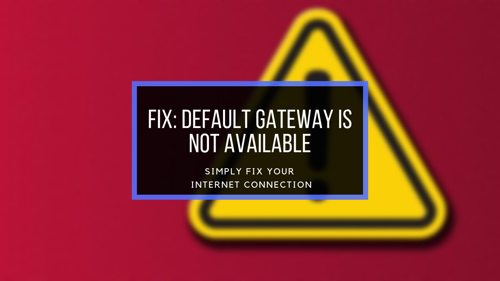 I have a super simple solution for fixing no gateway problem, which I'm going to share with you in this post.
So, let's get started.
What happens if there is no default gateway?
There will be no internet connection on the computer if there is no gateway. This error is mostly caused by McAfee programs, Auto Logon features of windows, and faulty network adapter drivers like ASUS Network adapter drivers.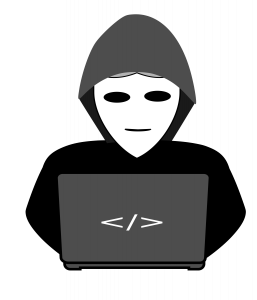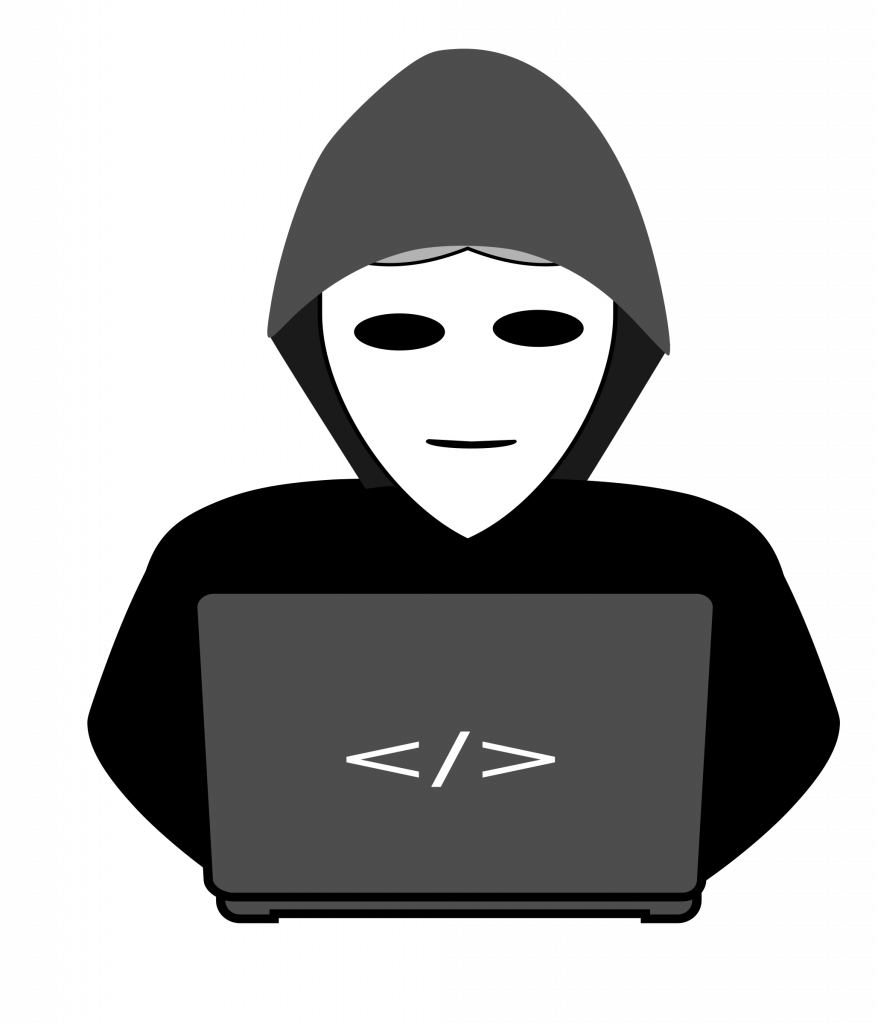 When you have the no gateway available problem, you will see a Limited or no connectivity symbol on the internet access icon in the system tray of your taskbar. Moreover, The default gateway uses the Internet protocol suites that serves as the forwarding host.
For more about network system nodes, you can click on Default Gateway in this text.
I know it's very frustrating to lose your internet connection.
The default gateway not available error is not related to your internet access rather it's related to your router and PC's software.
It means that, you have working net connection but you just need to fix the default gateway not available error to get network connection access. And you can do it by going through the fix that I have provided here. So read the post from top to bottom very carefully to fix it once and for all.
You may ask:
Will disabling and deleting these files fix the error completely?
My simple answer will be:
No, it won't you'll need to do something more and I am going to explain it in the next topic. so, keep reading.
How to Find your Default Gateway
You will need access to the Command Prompt in order to find the Default Gateway of your Windows-based Computer.
You can either search for Command prompt in the search box of start menu button or you can follow the traditional way.
Here are the steps to find the default gateway of your PC:
1. Open Command Prompt by clicking Win+R button at the same time and typing cmd. Then press OK.
2. Once the Command Prompt is opened, type ipconfig and press Enter.
3. Scroll up a bit and you will see IP adress of Default Gateway.
4. Copy and Paste the internet protocol version 4 Address of your Default Gateway on your Browser.
You will have to provide the router default gateway password and username from your Router.
You may now ask:
What is my default gateway mac version?
Click the Apple icon on the top left corner of your screen and click System Preference > Network. Your Default Gateway for MAc will appear just beside the Router option.
5 Steps to Fix Default Gateway Not Available
No default gateway can be fixed very easily.
I have briefly explained how to do all these steps so that you don't face any problem. The best way will be if your go through all these steps and check if the internet on your computer is working.
Here are the steps to fix default gateway not available issue:
1. Uninstall All McAfee Programs
This is a pretty straight forward process. Here are the required steps to follow:
Search Control Panel and open it.
Click on Uninstall a Program shown below the Programs. Now, for all McAfee security program Apps, right click on their name and choose uninstall.
Restart to your computer and check if the problem persists or not.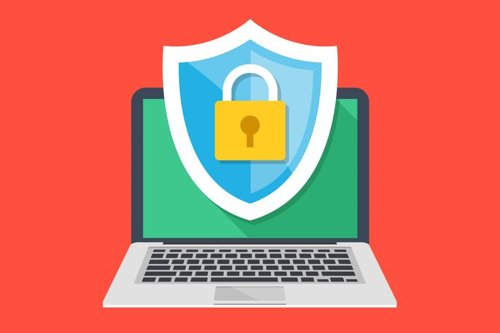 If this step worked for you then no need to follow any the other steps except the step 2. it will save you for the future.
On the other hand, If this step didn't work then don't worry the other 4 steps surely will.
also check out how your antiviruses regards harmless apps  as virus and how to fix this idp.generic false positives.
2. Update Your Network Drivers
You may face internet not available issues because of dns server not available issue. So to avoid such issues you can update your Ethernet drivers.
Updating your motherboard's drivers regularly helps you a lot. This simple fix can solve your internet and sound errors very easily.
That's why you need to update your hardware drivers on a regular basis.
Not sure about how to do it?
No Worries. Here are the steps to update Ethernet Drivers:
Press Windows + R key to open the Run window.
Type devmgmt.msc in the dialogue box and click OK to open Device Manager.
Open network connections and select Network adapter settings and then right click on devices and click on update driver software. (Atleast update the Intel Ethernet Connection and Realtek Wireless Lan).
Select the search automatically for updated driver software option or select browse my computer for the list of device drivers.
Restart your PC to save changes.
You can also use Advanced Troubleshooting network diagnostics windows 10 to avoid the error.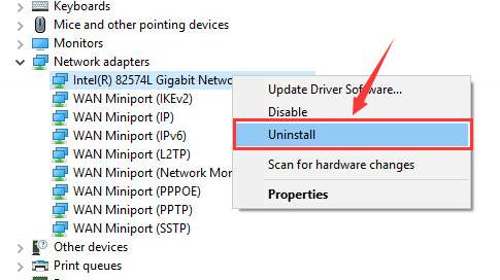 Pro tip: Also check out our simple fix for Error code 0x0001 & 0x0003 for your NVIDIA GeForce Experience Software (If you encounter the problem then read this fix)
3. Disable Auto Log on
Although this is a useful feature but still this feature of windows creates a lot of problems. And one of these problems is the Default gateway is unavailable Error.
What this feature does is:
When the PC is turned on, It automatically logs in the user who have shut down PC.
The simplest way to disable this feature on windows is to set password on all the user accounts on your computer.
Also check out how you can play sound effects.
4. Change Ports of the Wireless Router
The error is sometimes caused by your dual band wireless adapters. If you are using a wi fi router but connected your PC to it with an ethernet cable then, I'll recommend you to change the port that you have used to connect your PC to the router.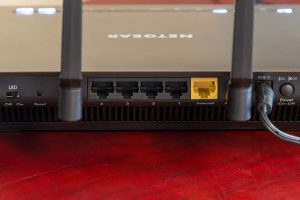 It's totally safe so don't worry.
You can also try using the encryption method of WPA-WPA2 to fix this error.
It's better if you setup up the wi fi router freshly. But if you are unable to do this by your own then you may call your Internet Service Provider(ISP) to give you instructions.
also check out our tutorial on how to fix can't hear anyone on discord.
5. Turn off Power Conservation
About this step, I'll say:
Power saving features of newer windows versions are amazing but they cause some errors like the gateway Error.
Sadly you'll need to turn of this incredible feature to save your self from this error.
Ok, let's not talk much and get right into the steps of disabling this feature:
Search for Device Manager.
Select Network and Internet Sharing option and click on network adapter and it will show several  devices.
Double click on the internet driver you are using (Named like Intel Network Connection) and select properties.
Click on Change advanced power settings and Go to the tab named Power Management and uncheck the Allow the computer to turn off this device to conserve power option. Also untick the Show compatible hardware settings.
And it's done.
Again If you are interested to locate the screenshot folder of your steam and you want to make custom thumbnails then here's our separated tutorial on how to access steam screenshot folder.
The Default Gateway Is Not Available Windows 10 Keeps Happening
Not only on Windows 10 but also you can see the default gatway is not available windows 7 error as well.
Windows 10 losing internet connection issue is commonly faced by most of the PC users.
They get tired of the warning multiple default gateways and reset network adapter windows 10 frequently.
In fact, Windows users have to reset wireless adapter constantly windows 10.
After Advanced Troubleshooting, it was found that Microsoft OS missing network protocol windows 10.
Network reset windows 10 is found to be the best idea so far. But, it is a frustrating work to do.
So, the best thing to do is resetting network adapter.
By resetting ip address subnet mask on windows 10, Default gateway error can be solved in minutes.
I have mentioned in the steps earlier about the way to reset IP Address.
You have to keep in mind that:
Default gateway ip address can be found on Google.
FAQ
Question: What is my Comcast Default Gateway IP Address?
Answer: Comcast Xfinity Routers has a Default IP Address of 10.0.0.1 or 10.1.10.1.
Question: What is Netgear Default Gateway password?
Answer: The Default Netgear gateway password is 192.168.0.1.
Question: What happened to gateway computers?
Answer: Gateway Computers fail because of many reasons because Gateway could not shift to portable computers like their competitors ACER did.
Question: Why do i have to keep resetting my network adapter windows 10?
Answer: This is because you are facing Outdated Network driver issues.
Here is how you can update your device Drivers:
1. Hit the Windows + R key to open the Run window.
2. Write devmgmt.msc in the dialogue box and click OK to open Device Manager.
3. Select Network adapters and then right-click on devices and click on update driver software. (At least update the Intel Ethernet Connection and Realtek Wireless Lan)
4. Then select Search automatically for updated driver software.
Final Thoughts
The error is a great  distress for the windows PC users. But it's good that it doesn't do any harm to the computer
In the post I've given fixes for both software and hardware related problems that were causing the gateway is not available error of your computer.
Hopefully These solutions worked for you.
I am very eager to know the step that worked for you. Don't forget to tell us in the comment section below and stay tuned with us for awesome tech blog and tutorials.