Tired of the ROBLOX error Code 517 that says, The game is currently not available, Try again Later?
Also this message is displayed as The game has ended.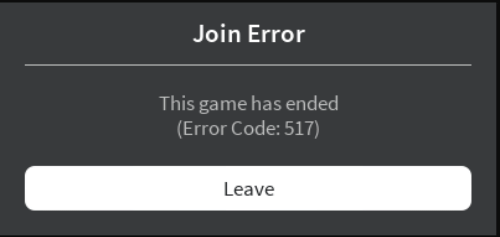 Both this error messages are a part of ROBLOX join errors.
Don't worry because error code 517 ROBLOX can be fixed very easily.
And in this post, you will get to know how to fix the ROBLOX Error 517 under minutes.
But, Before doing anything, get the latest version of Roblox download to make sure that it's not the app that's causing this problem.
What is Error Code 517 on ROBLOX?
ROBLOX Error Code 517 is a ROBLOX join error that is displayed when the player tries to join a game that will be deleted soon.
Not only that, if you try to join the same server from which you got disconnected then you will face error code 517.
In short, if you ask what does error code 517 mean on roblox?
I will say that it's a simple yet complicated Server Join Error.
I have been playing ROBLOX for 8 years and this ROBLOX error code 517 frustrated me a lot.
I searched the fix for error code 517 ROBLOX but couldn't find any websites that could solve my problem.
Luckily I fixed ROBLOX error code 517 on my own.
And I will definitely share the fixes with you.
Trust me, you won't regret after finishing this whole post.
But, before going to the fix you have to identify for which reason you are facing ROBLOX error 517.
Also, check out our separate post on redeem Roblox toy codes.
Reasons Behind ROBLOX Error Code 517
There are many reasons behind ROBLOX Error Code 517.
But I am going to tell you the most common ones.
So, here are the reasons you are facing ROBLOX Error Code 517:
1. Corrupt Game File
The most common reason is the game file corruption.
Don't misunderstand. You are not responsible for the game corruption.
The thing is that:
The Admin who made the game script did some fault and so the game file got corrupted.
Check out the easiest way to get your Roblox account back without email.
2. Blank Game
If for any reason the admin deleted the game or registered to delete the game files then you will definitely face ROBLOX Error Code 517.
A perfect example for such situation was Pokemon brick Bronze.
Several users faced the Error Code 517 while the game was being deleted.
3. Kick Message
If you are kicked from a specific game and want to reconnect then ROBLOX error 517 will be displayed on your Screen.
Follow our guide to install and use Roblox shaders.
4. Bugs
Due to several bugs, sometimes while updating or reinstalling ROBLOX, ROBLOX error 517 pops up.
Anyways, if neither of these reasons are responsible for ROBLOX error code 517, then be sure you're your ROBLOX flash player is backdated.
One thing to keep in mind is that:
Internet issues doesn't matter for this error. You might have seen several Youtube videos where they say you to check browser settings etc.
So for now, let's not waste time and fix the annoying ROBLOX error 517.
You will face ROBLOX error codes like ROBLOX error code 610, ROBLOX error code 267, ROBLOX error code 279, etc.
How to Deal With ROBLOX Error Code 517 on Mobile Device
If you play ROBLOX on mobile platform then it's going to be tough to get rid of ROBLOX Error Code 517.
As I said it earlier:
This error code is called the Join error.
You may have seen Authorization Error on ROBLOX. Join Errors are kind of similar to them.
If you are a mobile player then you should update the App whenever there is an update.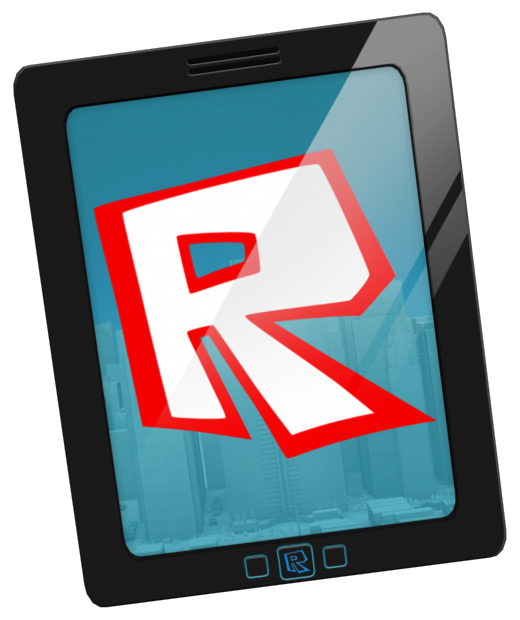 You might have noticed that:
Your game keeps crashing while you are playing ROBLOX on mobile platform.
So to avoid the crash, first of all you need a high specs mobile.
I know it's not budget friendly.
So, here is an easy step to deal with ROBLOX Error Code 517 on Mobile platform:
Change the server immediately after you get disconnected from the game. If you change the server then you will not face ROBLOX error 517. And if you are already facing the error then, create another ID and try that game again. If it works then play the server with your main ID. If not, then the game is corrupted.
Have some time to spare? Quickly check out our epic guide on how to fix Roblox studio not working/responding.
How to Fix ROBLOX Error Code 517
This error code 517 can be fixed within seconds.
I told you I have fixed this issue on my own and after you finish reading this post you will also be amazed.
My recommendation would be:
Read the steps carefully and try to fix ROBLOX error code 517 step by step.
Otherwise it might show the error code again.
Check out the easiest way to copy any Roblox game.
So, here are the steps to fix ROBLOX Error Code 517 easily:
1. Use Windows Troubleshooter
If you have seen by other ROBLOX Error Fixes then you will notice that, an older version of Windows doesn't support ROBLOX.
This is due to the fact that ROBLOX Player was created for the new Windows operating Systems [7, 8, 10]. If you are using the older versions of Windows like XP, Vista then you will face problems.
So to stop the error 517 here are the steps to use Windows Troubleshooter: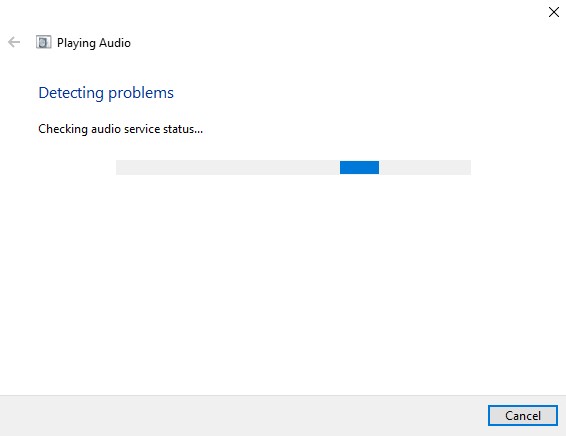 1. Open the RUN Dialog Box by pressing Win+R button at the same time.
2. Browse for ROBLOX flash player and right click it.
3. Find an option called Windows Troubleshoot.
4. Choose the operating system if you have installed other versions of Windows.
5. Run the Troubleshoot.
TIP: Is Roblox Down? then be sure to check how to fix Roblox error code 260.
2. Disable AdBlocker Plus
If you are frequently using Chrome Extensions like AdBlocker then quickly disable the extension before playing ROBLOX player.
This is because:
ROBLOX is a huge gaming platform and so to maintain this huge platform, ads are necessary.
If you block the Ads source with Adblocker then ROBLOX won't let you join the games.
3. Log out and Log in
If ROBLOX is frequently showing you the error 517, then try logging out and login to ROBLOX after a few moments later.
This Step worked for me. And I was happy once again. I logged out from the Game and after a couple of minutes, I logged in again.
And Boom. The ROBLOX error code 517 vanished.
You can try this step as it worked for me and also lots of people commented that this solution worked the best.
Here's a complete guide on how to reset Roblox password.
4. Check if the game is removed or not
You don't want to lose your valuable time wasting on this fix.
So, check that the game actually exists or not. If it exists then follow step 3. If not then try joining a different server other than using the play button.
Here is a bonus tip. You can fix ROBLOX error Code 277 using ROBLOX utility Tool.
But be careful.
The ROBLOX utility Tool is not eligible for all ROBLOX errors.
So, don't mess around with the software.
Also check our exclusive tutorial on move faster in Roblox using speed script.
Frequently Asked Questions
Question: What is Error Code 273 on ROBLOX?
Answer: ROBLOX Error Code 273 is a ROBLOX Disconnection error code faced when you connect ROBLOX with another device without logging out from the main device.
Question: Will Reinstalling ROBLOX fix Error Code 264 ROBLOX?
Answer: ROBLOX error code 264 is another form of error code 273 ROBLOX. Both have the same problem and that is connecting the game with multiple devices without even disconnecting from the game played on the main device.
Question: What does error code 517 mean on Roblox?
Answer: The join error 517 is the error faced when you join a server that you got kicked before or if you join a game that will be shut down soon.
Final Thoughts
Fixing ROBLOX error Code 517 is very easy.
But it was not easy for me to fix this error. You won't find this fix anywhere on any other Websites.
Do mention in the comment section if you have any sort of fixes for ROBLOX error code 517.
And also check out our post to fix ROBLOX Error Code 267 under 3 minutes.