So, you were kicked out with a message You have been kicked due to unexpected client behavior and don't know how to resolve it?
This Roblox error code 268 occurs in Xbox One and Windows. And the simple way to solve the error is by uninstalling the cheat engine or exploit software.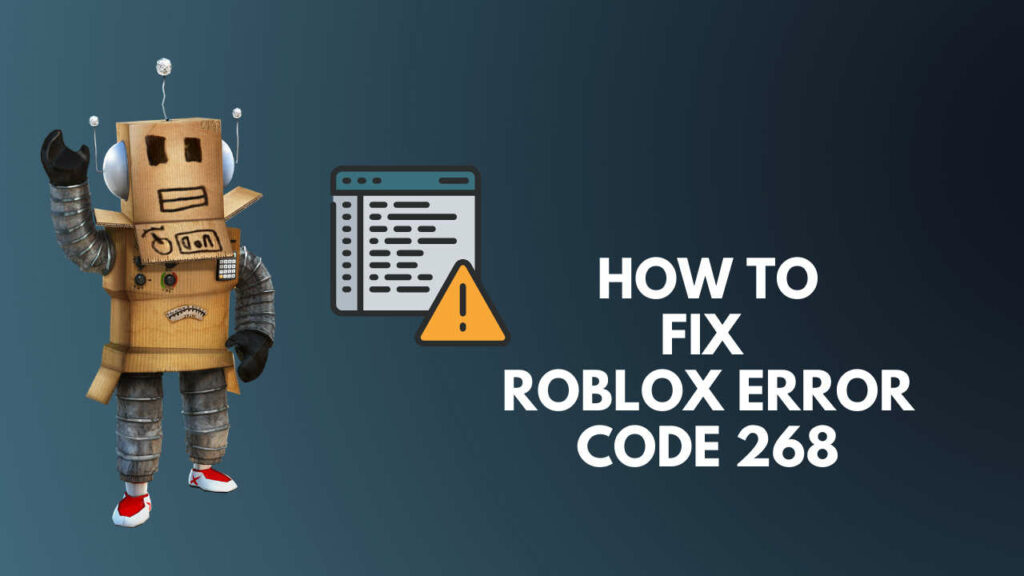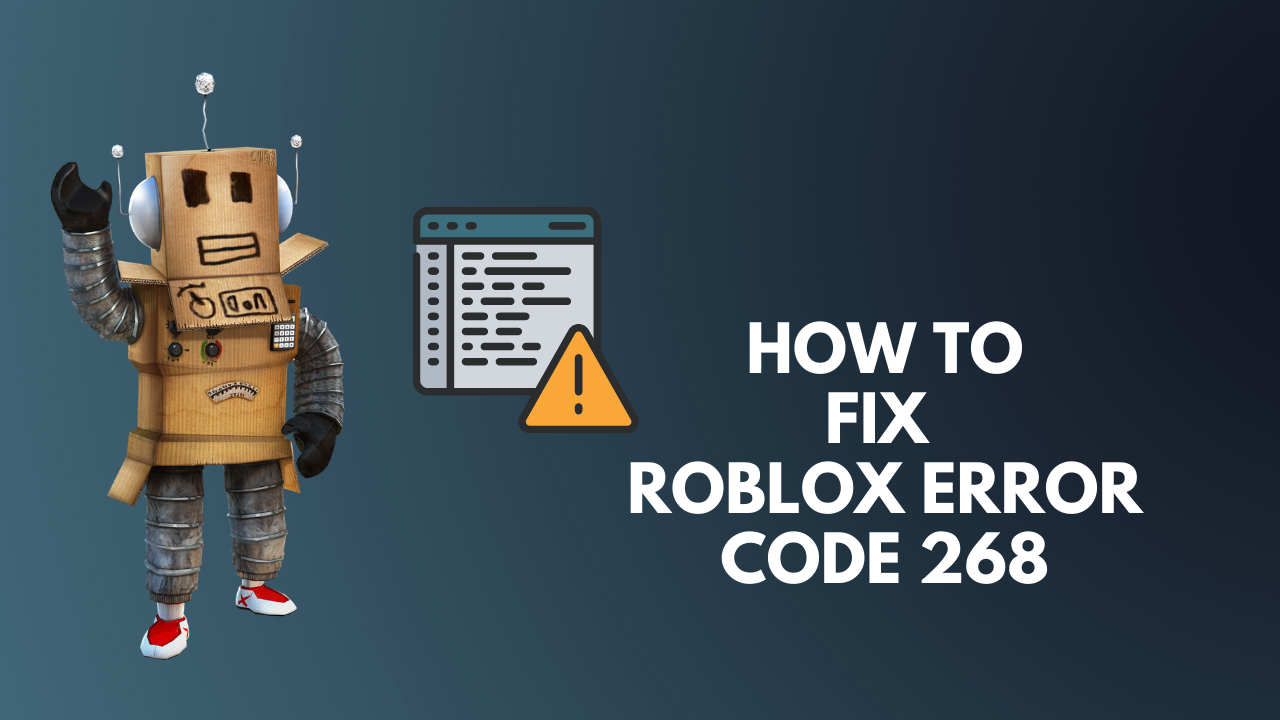 Buckle up as in this post, and you will know the five easy solutions to fix unexpected client behavior on Roblox.
So, let's get started.
How to Fix Roblox Error 268 on Windows
So before you throw yourself in to resolve Roblox error 268, let's take a peek at what is error code 268 on Roblox.
Roblox error 268 is a server-clients disconnection error in which ROBLOX Clients have a mistake in transferring required ports to join a server. It means that any faulty internet connection causes the error code.
Here are the methods to fix the Roblox error 268:
1. Use the UWP Roblox App
I have fixed Roblox error code 268 several times by shifting to UWP (Universal Windows Platform). It's an effective solution when you face server and connection errors playing from the browser. But this fix is applicable to Windows users only.
Here are the steps to use the UWP app of Roblox:
Go to the Roblox UWP download page and click on Install TO You own this.
Click on Get from the next window and press the Close button once you own it.
Hit Play and it will open Xbox app or Microsoft store on your computer.
Click on Get Free+.
Install required additional software such as Microsoft visual studio if it asks for it otherwise Roblox won't install on your device.
Select the Install button once it appears.
Choose the directory to install it. It requires only around 250MB of disk space.
Click on the Play button to launch Roblox.
Voila! Roblox is running without any server or network error. You can also create a desktop shortcut when you choose the installation directory. It will help you access the game quickly. For those FPS aficionados, UWP allows you to push the framerate to the maximum.
2. Disable Antivirus from Windows
According to some affected users, various antivirus interference prevent your device from communicating with the Roblox servers. Which ultimately forces the servers to kick you out of the game and display the error code 268.
3rd party Antiviruses on Windows 10/11 like Kaspersky conflict with Roblox. Disable Windows Defender, and third-party antivirus while running Roblox to avoid this error.
Interestingly, most security software allows disabling all-time protection directly via the tray-bar icon.
Here is the procedure to disable antivirus on Windows
Right-click on the antivirus icon from the system tray and choose Disable.
Search for Windows security in the windows search box and open the window.
Click on the Firewall & network protection tab.
Press on the Private Network.
Toggle Off Microsoft Defender Firewall.
3. Clear DNS Resolver Cache
Sometimes DNS cache causes server errors and code 268 on Roblox. So clearing the cache and changing the IP solves such issues. This method is applicable to Windows users only.
Follow the steps below to refresh the DNS cache:
Run Command Prompt as Administrator.
Type ipconfig/flushdns and press Enter.
Type netsh winsock reset and execute it.
Also you can set up a new DNS server following the below steps:
Navigate to Control panel > Network and Sharing Center > Change Adapter Settings > Internet Protocol Version 4.
Type the following preferred DNS: Preferred DNS server: 8.8.8.8 and Alternate DNS Server: 4.4.4.4.
Restart your PC.
Open your game client and this time there should be no issue. Try the next step below if you are still having errors on Roblox.
4. Delete Personal Settings from Internet Options
Always delete cache and cookies on a monthly basis. This will help you avoid error codes like these.
Here's a fast way to delete the privacy settings from Internet Options:
Press the Win+ R to open Run.
Type inetcpl.cpl and press Enter to open up the Internet Properties menu.
Choose the Advanced tab. Next, click on the Reset button (under Reset Internet Explorer Settings).
Put a checkmark in the box that labeled as Delete personal settings and hit Reset.
Launch Roblox all over again and see whether the issue resolves.
5. Delete Cheat Software
In recent years online gaming is plagued with hundreds of cheat and exploit programs. Which made developers more aware and strict in using such software. As a result, any tampering with the original game file sends the servers a red signal and prevents the user from establishing a connection.
Therefore, uninstall any third-party boosting application and restart your system. Relaunch the game and see whether there is any error.
Oh no! Crashed again? Try reinstalling the game to remove any corrupted files.
6. Reinstall Roblox
If the app shutdowns automatically, uninstall game files. Navigate to Control Panel > Programs > Uninstall a program > Select Roblox > Click on Uninstall. After that, reinstall the game client again from the Microsoft game store. A freshly installed game sometimes fixes bugs such as the game not loading, lag, and performance issues.
Interestingly, I found reinstalling the Roblox app effective on Xbox too. One caveat though, this process may reset your preferred control mapping for PC.
Here's how you can reinstall Roblox on Xbox:
Press the Home button on the controller.
Select the My games and apps tab from the left pane.
Click on See all.
Select Roblox and press the Home button.
Choose Uninstall.
Go to the Microsoft store and download the game again.
Relaunch the game and this time the error will be gone. But if you still face problems with this game move on to the next fix.
7. Try Playing From Server
If the application is showing problems, go to google chrome and visit the Roblox page. Login to your account and play from the servers instead.
Bear in mind that, Roblox doesn't allow access to the servers directly after the latest update. In that case, Download the latest version of the game and run the software as an administrator.
Last but not least, avoid authentication errors by providing the correct email and password on the page.
Why do I see Error Code 268 on Roblox?
So what exactly causes Roblox connection errors?
Typically, Roblox error code 268 occurs when server maintenance takes place. The local game client cannot make a connection from the user end to the game server. Exploit software, and third-party antivirus tamper with the game file and interfere with establishing a connection to the server as well.
See, the Roblox platform needs a specific port forwarding process for you to play games on that particular server. For the faulty port forwarding process, you will notice an error message displaying, You have been kicked due to unexpected client behavior, Please try again later (error code 268 Roblox).
Roblox error 268 may take place due to the following reasons:
1. Third-party Interference
Third-party software like antiviruses or VPN can easily create problems with the Roblox servers, and as a result, you will frequently face this error. The best solution, in this case, is to uninstall any third-party software.
2. Corrupted Game Files
It is effortless to fix corrupted Roblox files on a PC, but the main problem will be for Xbox Series X or One. The error displays due to a file integrity issue in Xbox. As a result, connection errors occur.
3. Interfering cheat engine:
If you recently tried to hack or tried to use a cheat engine for Roblox, then the chances are that your game got bricked after updating Roblox. It is one of the main reasons for such errors.
4. Server Problems:
If the servers are down for some reason, then the best solution is to wait until the maintenance period is over.
Though there isn't any concrete solution to this problem, I have concluded that uninstalling firewalls and antivirus do the trick after tremendous research. You can effortlessly fix server-related issues such as error code 267, error code 403, etc. removing them as well.
FAQ
Is Roblox Error Code 268 Permanent?
No, Roblox error code 268 is not permanent. It gets fixed when a successful connection is made between the game client and the server
What happens when you get kicked out of Roblox?
In many cases, affected players will have to exit the Roblox Game, and they will be unable to play the game unless they rejoin the server.
What to do if Roblox keeps kicking you out of the app?
Rejoin the server again. If this is frequently occurring, then go to Roblox Support and Help page to report your issue.
Final Thoughts
Error code 268 on Roblox as Disconnection On Remote System Stats is an error that doesn't have any reliable fix if it is under maintenance. It indeed is an HTTP server issue. If you have got any programs installed, you have to try killing them in the task manager and see if your problem fixes.