The Razer Synapse app is one of the best software for controlling your PC lighting and its components. You can check and customize the various aspects of your PC very efficiently with it.
But the software sometimes can show some errors and complications while running. These problems can occur because of not updating the Windows or simply because of driver issues blocking the open process.
I can assure you that the software issues are easy to resolve. You can fix your problems by simply updating the app or other manageable solutions, which I shall give you.
Why is Razer Synapse not working?
From an updated Windows to USB drivers not functioning correctly, the issue can occur from many things. These problems are elementary to fix, and you can solve this problem on your own. Some of these problems can be solved by just reinstalling the software too.
Keep reading, As I will guide you to learn everything about the Synapse software issues and provide you the 100% easy solutions for them.
But before that, Download Razer Synapse to take your Razer devices to the next level.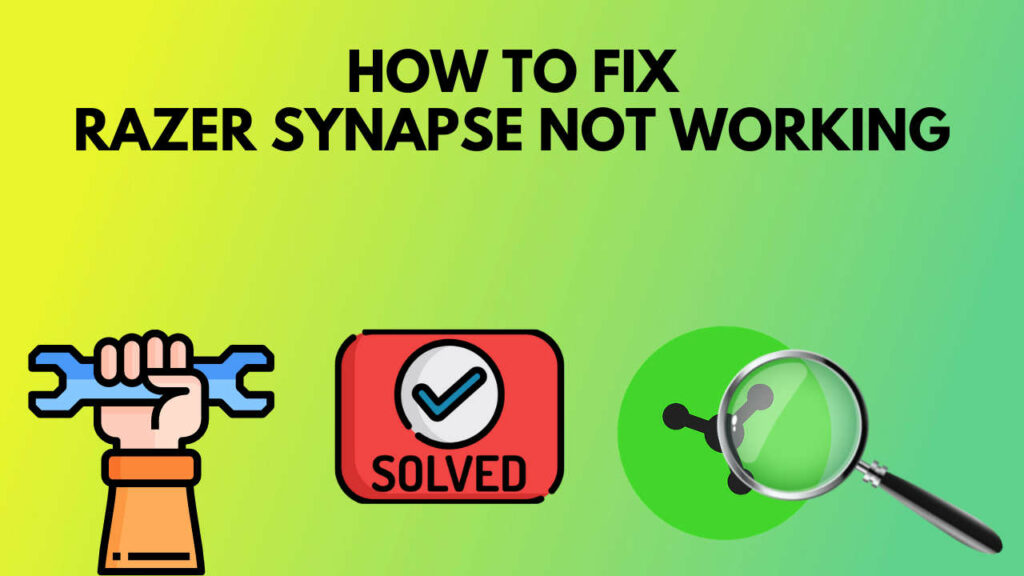 Possible issues with Razer Synapse Software
There are many reasons your problem can occur. Usually, the software does not work properly because of one or two issues that block the software processes. As a result, the software shows different problems and detection errors while running.
Here are some of the problems you can face while running the Synapse software-
Razer Synapse not opening
If your software is not opening, it can be because of some software issues. It can also not open because of bad drivers and some third-party apps preventing it from opening. You can face this problem if you do not have the correct Windows version too. This problem is the most occurring issue with the software. Other Razer apps can also prevent the Synapse app from opening.
Razer Synapse not detecting mouse
Your software can have detecting issues with your mouse if your mouse does not function properly. If you have a terrible mouse, then it will not be able to connect with your PC. Also, your device driver can be the cause of this problem. Not updating device drivers will cause this problem anytime. Many third-party apps are also the cause of this problem. Disabling third-party apps is an excellent way to check the issue.
Also, check out our separate post on how to fix Ryzen Master not working.
Razer Synapse not detecting keyboard
Your software can have this issue because of many complications of your hardware and PC. If you have the wrong USB port, then your keyboard will not connect with your software. Also, device drivers are a big issue when it comes to these problems. Updating your device drivers can help with this issue too. Corrupted software files or Bad devices can also be the case for not detecting the keyboard. Anti-virus software can also prevent the software from seeing your keyboard.
Razer Synapse not detecting headset
Your headset can cause detecting problems because of many USB ports, device drivers, and software problems. Your software may have corrupted files that lead to difficulties detecting your headset. You can face issues like this if your device driver is not up to date or if your headset, in general, is not functioning correctly. Also, check out our separate post if your Corsair iCUE is not working.
10 Easy Steps to Fix Razer Synapse not working Issue
1. Reinstall Razer Synapse and Razer device drivers
Your device drivers may cause your software not to work. If this is the case, then you can reinstall the device drivers to fix the problem.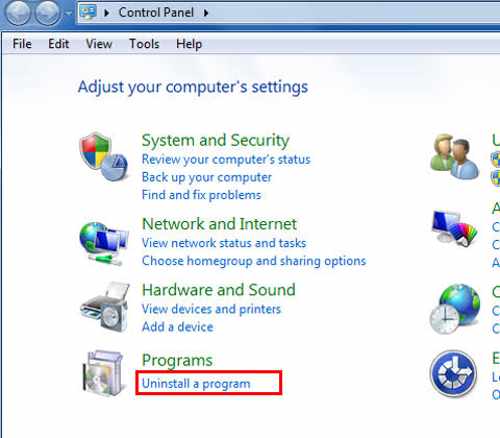 Here is how you can do that-
Go to the device manager.
Expand the device section you want to uninstall
Select the device and click uninstall
Install them again and see if it works.
You may have to reinstall the software to solve possible issues within the app. Reinstalling can help you fix the problem with new software.
2. Uninstall Razer Surround With Synapse
The software may seem frozen or not working if the Razer surround module is on. If you have the surround module, then you should turn it off or change its installation. If it is in the PC, then follow the below steps to turn it off-
Open Run by pressing the Windows key + R hotkey. Enter appwiz.cpl in Run's text box and click OK to open the window shown directly below.
Find the Surround module and uninstall it.
Also, check out our separate post on how to fix MSI mystic light not working.
3. Install the Latest Microsoft .NET Framework
The NET framework is an essential synapse software system. If the system requirement is not present, then the software may not open.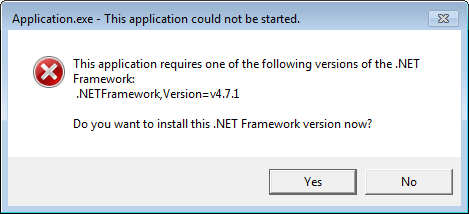 Also, if you have an old or Outdated framework, then you might need to update it. Download the new framework from the official site.
4. Disable Third-Party Antivirus
Third-party apps or antiviruses can cause your software to turn off or freeze. If you have your anti-virus software on or have any third-party app that can block the processes.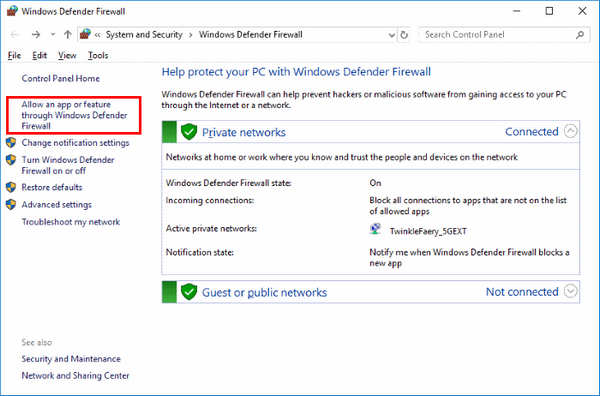 Follow these steps to turn off the software to prevent them from further issues-
Go to the device manager.
Expand the software section you want to uninstall
Select the app and click uninstall
 5. End Razer Processes
Some results have shown that you can stop the software from freezing if you turn off the other Razer processes running in the background.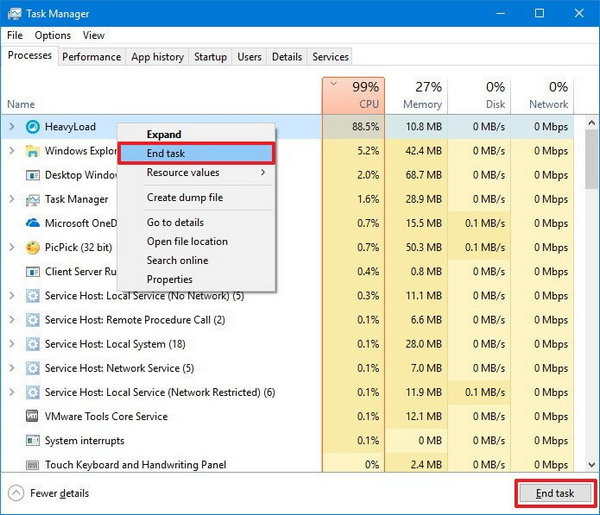 So, if you have a Razer process on, you can end it by-
Right-click the Taskbar and select Task Manager.
Then select any Razer processes listed under background processes, and click End task to close them.
Close the task manager and see the results.
Also, do check out our separate post on how to fix RGB fusion won't work.
 6. Update Windows
An Un Updated Windows can cause your software to freeze and detect other issues.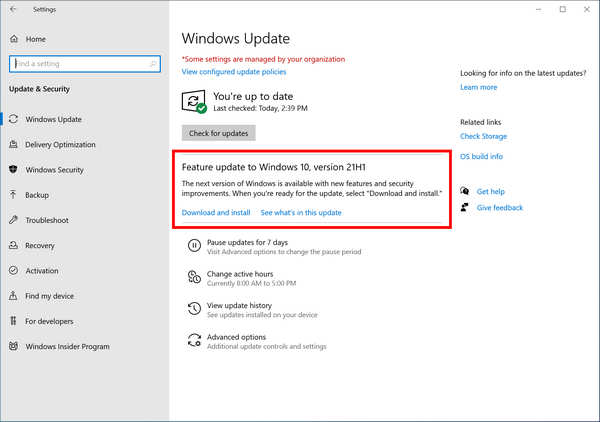 You can simply update your windows to the latest version and end the problems you are facing. You can simply update your Windows by-
Open Cortana and search for windows update
Go through the necessary updates of your Windows
Update the correct version.
7. Troubleshoot the Hardware
You can troubleshoot your hardware to see any fault in your hardware and PC. follow the steps to troubleshoot your hardware-
Try connecting your hardware with the other USB ports you have on your case. See if it works.
Try using your hardware with another PC that has the software. If the hardware works, then there is something wrong with your PC or software.
8. Update Razer Mouse Driver
If your Mouse drivers are not updated correctly, the software can have issues with starting and other problems. Make sure you have your mouse driver updated adequately. Here is how you do it-
Go to razer support and click mice and mats options
Select your mouse model
Go to software and drivers and download, then follow the screen instructions.
Double click the .exe driver after downloading.
Check out whether NZXT Cam is not working.
9. Turn off Fast Startup
If your fast startup options are on, your software can have problems detecting your mouse. So turn off the quick startup options to solve this issue. Follow the steps to turn off the fast startup options-
Click the Windows key + R to open Run.
Enter the Control Panel and click the OK button.
Select Power Options to open the settings shown.
Click on Choose what the power buttons do.
Turn off the box from Turn on fast start-up and click on save.
Restart your PC after the whole process.
10. Adjust Power Management Settings for USB Controllers
Your mouse can switch off if this setting is on. Turning this system off can help you solve the hardware issue you have with the software.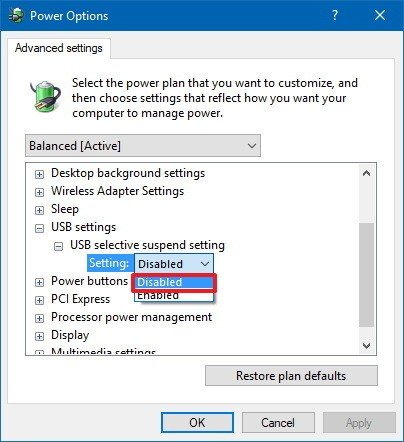 Follow these steps to turn it off-
Enter devmgmt.msc in the Run dialog box and click OK.
Click Universal Serial Bus controllers to expand that device category\
Right-click a USB controller there and select Properties.
Select the Power Management tab as shown.
Cancel the Allow this computer to turn off this device to save the power option if it's selected. Then press the OK button.
Remove the option for all the USB controllers.
How do I connect my Razer to synapse?
Razer synapse is an excellent app to custom and set functions for your razer hardware. You can efficiently use this software to connect your device and make necessary customization to your hardware.
Download TT RGB Plus Software to manage the lighting modes, track CPU temperature, & sync lights with in-game actions.
Here is how you can connect your device to your synapse software:
Attach your Razer device to your USB port
Download and install the razer synapse software
Log in with an account and start it will connect automatically.
Is Razer Synapse a virus?
No, Razer synapse is not a virus. The software does not need any information about your PC, making it very secure to use and download. It has no issues with malware-related problems.
I have tested the software with ten antivirus software, and I have found no malware problems. There is no problem with viruses. Your computer data also remains risk-free.
It does not hamper any of your PC processes nor put your parts at risk. It works properly without any problems. There will be no data loss or violation of privacy from the software. It is 100% safe to use the software.
Does Razer Synapse need to run on startup?
Yes, Razer Synapse has to run on startup to make your settings work. You can not change the settings if it is not on startup. It can be irritating to have this problem.
You can disable the startup on the windows options. This way will help you speed up your starting process. You will have to start the programs after the programs are loaded manually.
Also, check out our separate post on how to fix MSI Dragon Center not working.
Resolve Razer Synapse 2.0 crashes
Razer Synapse 2.0 can sometimes crash while playing or starting a game. You can see this problem often, and this can be somewhat irritating. You can solve this problem on your own.
Here are the steps to resolve the synapse 2.0 software from crashing:
Open the software
Click on the stats
Go to the cog cap on the top right corner.
Switch the data tracking off in the general settings
Restart your game
Disable the Razer Synapse Splash Screen at Startup
The Razer synapse splash screen will show when you start up the software. For some users, these options can be irritating. If you turn off the splash screen of the software, then it will not show any further.
Here is how you disable the splash screen:
Locate the green razer icon and right-click it.
Go to the settings
Disable the "show on the screen."
Apply the settings.
Fix Razer Synapse Does not Detect Razer Device
Your synapse software can sometimes not detect the hardware you are using, and this will cause a problem for you to use the software. Your hardware can not get noticed if there is an un-updated driver.
You quickly fix this issue. Here is how you do it-
Troubleshoot the hardware
Uninstall the software
Reinstall the device drivers
Update the Razer drivers.
Disable the anti-virus apps
How do I reinstall synapse?
You can easily reinstall the software at any time from the official website. You can solve many errors by reinstalling the software as well.
Here is how you can reinstall the Razer Synapse software-
Go to the start menu and find the apps and features.
Click the software and uninstall it.
Download and install the latest software from the official website.
FAQ
Question: Does Razer Synapse work with any headset?
Answer: No, the Razer synapse has the algorithm to run with the peripherals of Razer. It can not run with any headset. It has to be a razer headset to work..
Final Thoughts
Synapse is an excellent app to use, but sometimes it causes many problems that can be irritating to bear. The issues are not very big, and all of them are solvable on your own.
You can easily make the issues of your software go away and have a clean performance. The solutions I gave are very elementary, and you can do it quickly.
These problems can sometimes kill your runtime mood, but I can assure you that you can quickly get rid of the problem you face with the software if you follow the steps.