YouTube is the most popular video sharing platform on the internet.
You are also a YouTube user. Aren't you?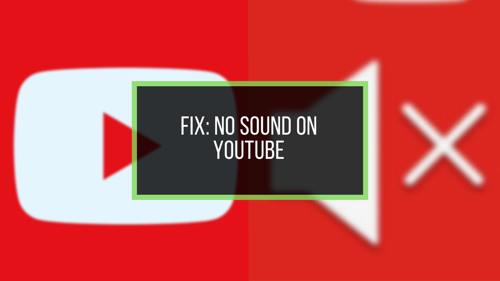 But what happens when at the time surfing through videos you notice despite having everything right you are watching the video but hearing nothing.
It doesn't feel alright. Does it?
No worries, in this blog you will get the idea how to Fix no sound on YouTube issue in 5 easy steps.
Also, check out our separate post on how to fix youtube comments not showing up.
​Why there is no sound on YouTube?
Basically there will be no sound on YouTube if you mute the video you are playing.
But, you might be wondering:
I didn't mute the sound nor did I turned down my PC's volume. Then, what is causing me this problem?
Well, there can be various reasons behind you hearing no sound on YouTube. Few of them are:
– Automatic change of settings- Issues with the browser- Unnecessary update of flash player- Issues with sound card driver
To be very honest, these are the most common ones that most users face, so I am going to discuss all of them along with few others.
You keep patience and follow me to the next part for the solutions.
Check out the easiest way to fix YouTube error 429 too many requests.
Fix for No sound on YouTube
I know you are quite annoyed with the thing that you have been watching videos without sound for a while.
So, I will not waste much of your time.
One thing you need to keep in mind:
That is all the solutions are relevant but every one isn't for you. Just try out the first one, if it solves then okay but if it doesn't proceed forward and so on.
Let us jump right into the solutions.
Here's a complete guide on how to fix YouTube audio cuts out on Microsoft Edge.
Step-1: Get a browser update
Step-1: Get a browser update
If your browser is Google chrome, then:
1. Open Chrome and at the right most corner of your screen click on the three dots.
2. Now, click on Help and then again on About Google Chrome.
3. Now check for updates if your browser isn't the latest.
4. Then, the browser will look for updates and get updated automatically.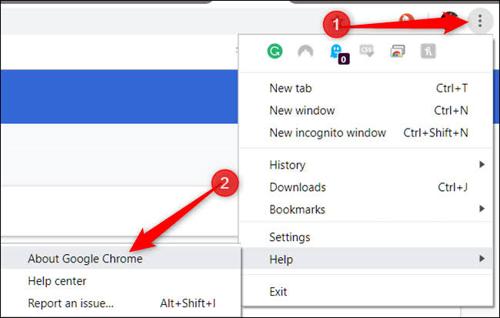 If your browser is Microsoft edge, then:
Microsoft Edge usually gets updated with every windows update, so you don't need any other specific method.
What you need to do is just get a windows update if possible, whenever you are facing this issue.
Have some time to spare? Quickly check out our epic guide on why is YouTube subscribing me to random channels.
Step-2: Recheck your volume settings
This is the most simple and easiest thing you can do to regain the sound on YouTube while watching the videos.
First thing you can do is:
Ensure that the speakers of your device aren't muted or have a very low volume.
Other things you can do is:
Check the configuration of the speakers
Reconfigure the Volume mixer slider if there is any issue.
Also check whether the browser volume is muted or not.
Also check our exclusive tutorial on YouTube watch history not showing.
Step-3: Go for troubleshooting
Before trying other complicated options why not trust windows for a while.
Windows troubleshooter can solve the problem you are facing within a span of few minutes only if you try this option.
Here's what you can do:
Go to search bar and type run and hit Enter.
Then in the dialogue box of run type control.exe /name Microsoft.Troubleshooting and hit enter
Now choose the Hardware and Sound.
Now select the option Sound Playback and then click next
Now wait for few minutes and see whether windows solves the issue or not.
Also, check out our separate post on how to fix can't Login to Youtube.
Step-4: Update your sound card drivers
If none of the above methods works out for you, don't panic.
You can try out this option, to solve the problem as an alternative.
Also, check out our expert's recommended best Corsair PC.
What you have to do is:
Go to search and type Device manager.
By clicking on it you will go to a window where you will a number of options, from there choose Sound, audio and video controllers and expand it.
Now right click on Realtek High Definition Audio and choose the option of updating it.
After that a window will pop up where you have to choose Search automatically for updated software.
If the drivers are already updated then you will see a message The best drivers for your device are already installed, and if it is not then windows will automatically install the drivers.
Now reboot your system and then see whether the problem still persists or not.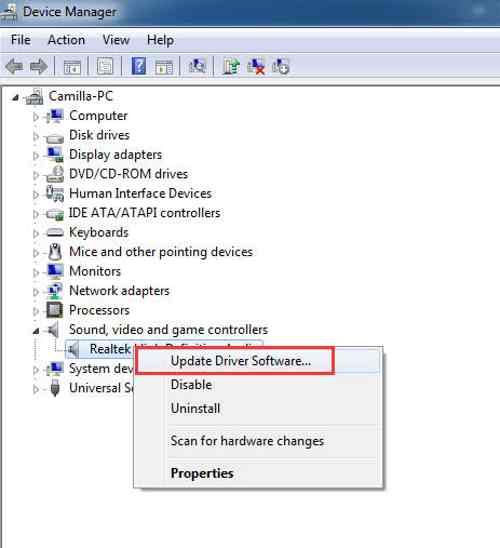 Check out the easiest way to set Monitor to 144hz.
Step-5: Uninstall the Latest Flash player updates
Like you there a hell lot of other users who have faced this very problem.
Want to know the most common complaint from those users?
It is that with the latest flash player update being installed in their system they started to face this problem.
Here's a complete guide on how to change Mouse DPI.
So, what's the remedy?
Well there is if you uninstall those very updates.
Here's how you can do it:
In the search bar, type Run and open it.
Then in the box type appwiz.cpl and click OK.
Now below control panel home, click on View installed updates.
Now go down below and find Flash player updates.
Then check the dates on which they were installed, after that uninstall them and see whether the problem is solved or not.
Also check out our ultimate review on the best budget AIO cooler Cooler Master ML240R.
FAQ
Question: Why no sound in YouTube occurs?
Answer: There can be various reasons but the most common ones are- changes in settings unintentionally, unwanted updated of flash player, issues with sound card drivers etc.
Question: Why there is no sound in YouTube in my browser?
Answer: There might be few bugs that might be causing you this problem, to solve this install the latest version of the browser you are using, like I have discussed in the blog.
Question: How can I fix no sound in YouTube?
Answer: To fix the issue no sound in YouTube, you can try out options like updating your browser, updating your sound card, check the volume settings, remove latest flash player updates etc.
Final Thoughts
Watching videos without sound that too in YouTube is a very ridiculous feeling to be very honest.
In this blog, I have mentioned all the easiest of the fixes that you can try yourself to solve the issue of not having sound.
If there is any confusion regarding any of the fixes, feel free to ask me in the comments.