So, your Minecraft keeps crashing whenever you're getting hyped for an adventure mode? If Minecraft crashes into your computer, don't panic. You're in the right place, then.
As a Minecraft expert, I've got some great solutions rounded up for you.
This post will show you some effective and tested solutions to fix all types of Minecraft crashing problems. So, you can try these solutions to solve your problem.
So, Why is my Minecraft keep crashing?
Minecraft crashes on your computer because of illegal mods, corrupted game files, and outdated GPU drivers. The incompatibility of a plugin with the software may also be a reason why your Minecraft keeps crashing.
Keep reading the whole post and precisely follow the instructions.
Quickly find out how to get Minecraft free on PS4.
What are the common Minecraft crash Issues?
Generally, the bugs in the Minecraft game, corrupted game files are likely causing the crash issue. But even so, other reasons are responsible for the Minecraft problems that keep crashing. These three reasons are the most common causes of Minecraft crashes.
Hardware Issue
Problematic hardware could be the reason why your Minecraft keeps crashing at startup or in-game. The easiest way to diagnose a hardware failure is to play games that require a similar hardware specification.
If other games do not experience visual degradation or system notifications, there's unlikely to be a hardware problem.
Another possible reason for overheating. Excessive overheating might be a damaged RAM module or graphics card.
Software Issue
Software applications that consume significant system resources can be a reason for your Minecraft to keep crashing. Recently installed antivirus or anti-malware software may be the reason for your Minecraft crashes.
The game should request an exception to the scan activity. But if not and your game crashes, you should try running the game after creating the Minecraft folder as directories without scanning.
Go through our epic guide to know the awesome tricks you can do with a Minecraft stonecutter.
Mods Issue
Another reason your Minecraft keeps crashing is incorrect versions of mods can cause a game directory conflict. These are not limited to a single mismatched version; even multiple modifications on a single system can force such crashes.
Incompatibility between mods and add-ons can be another possible cause of the crash. For some plugins to work, you will need to remove some mods, or the incompatible combination will crash your Minecraft.
Want to make a Jack o lantern in Minecraft? Click on the link to find out.
How to Stop Minecraft from crashing
Well, several solutions work to fix Minecraft's persistent crashing problem. The given solution works in all scenarios like Minecraft crashes on startup, Minecraft crashes on world loading, Minecraft Launcher keeps crashing, and others.
This post has written all the possible, quick, and easy solutions for you, whether you are a Windows 11 or 10 user.
Here is the solution that helped you solve the Minecraft crashing problems. You don't need to try them all. Just work your way down until you find the one that works.
Here are the steps to stop Minecraft from crashing:
1. Restart your computer
Sometimes restarting your pc is very helpful and practical to fix many issues. Restarting your computer works wonders for many technical issues.
To fix your Minecraft crash issues, you can simply shut down your Minecraft, restart your PC, and open Minecraft again.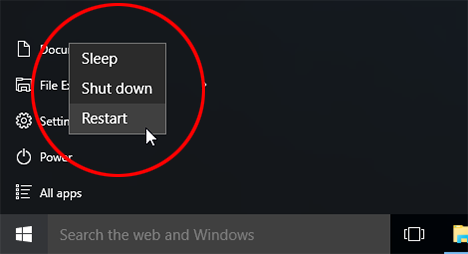 See if this fix works for you. If not, try another fix below. Before that, find out how to make a saddle in Minecraft.
2. Update Minecraft
Minecraft is a game that releases frequent patches, fixes, and add-ons frequently. If you are not constantly connected to the internet or you have disabled the automatic patch, the game is likely to crash. It's happened because the official version of the game doesn't recognize the previous version you have on your PC.
Follow these steps to update the game automatically:
Open the Microsoft Store.
Select the Download and Updates button on the bottom-left of the launcher window.
Select Get Updates.
Follow these steps to update the game manually:
Open the Minecraft launcher.
Select the Settings button on the bottom-left of the launcher window.
Select Force Update and wait for the game update.
Select Done.
Once the update is complete, log in with your credentials, and the game should start.
Also, check out our separate post on how to fix Minecraft not using GPU.
3. Update your GPU driver
If your system has a missing or outdated graphics driver, this could cause Minecraft crashes on your device. So an easy solution is to update your graphics card driver.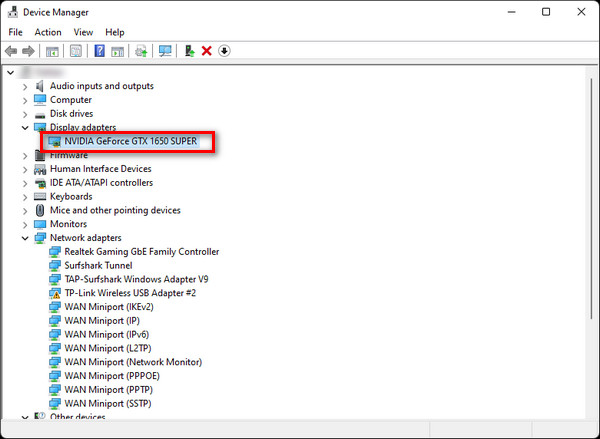 There are two ways you can update this driver:
Update driver automatically
To update your graphics card drivers, you can check the manufacturer's website for the latest drivers and install them on your system. Downloading and installing these drivers requires decent-level computer skills. Follow our epic guide to find out where to use the curse of vanishing in Minecraft.
Update driver manually
Another way to fix this issue, you need to update the graphics drivers manually. Follow these steps to update the graphics drivers manually:
Click the right mouse button on the Start Or press Windows key + X at the same time on your keyboard.
Select and open Device Manager.
Click the arrow next to Display adapters to show your graphics card.
Right-click on the graphics card and select the Update
Select Search automatically for drivers.
Wait for the system to find adequate drivers and install them on your computer.
After the system updates the driver, restart the computer and try relaunching the game. See if this fix works for you. If not, try another fix below.
Here's a complete guide on how to get Bees in Minecraft.
4. Stop CPU Overclocking
If you configure your computer to overclock for better performance, some of the processes may crash unintentionally.
Each setting has its speed class, and overclocking means setting memory and CPU to run at much faster speeds. While this can be beneficial in the short term with certain games and apps, it can cause other games to stop working. Check out whether there are any Minecraft Composter alternatives or not.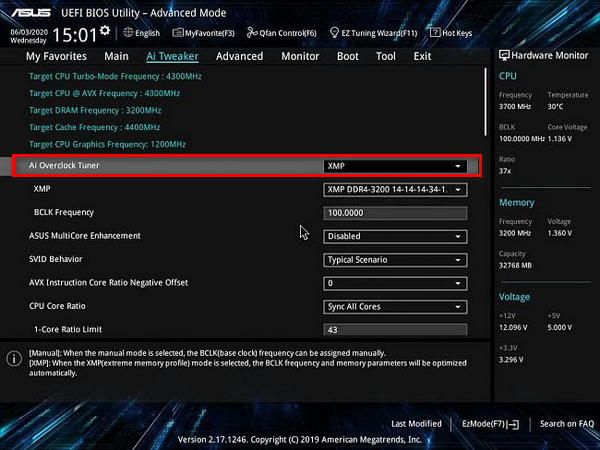 You can reset the CPU clock speed to its default setting, or you can set it to a slower speed and try starting the game again.
Also check our exclusive tutorial on keep inventory when you die in Minecraft.
5. Update Minecraft game patches
Commonly the bugs in Minecraft are likely to cause the game to crash and fix the bugs or issues.
Try installing the patches and keep the game updated. I hope this fixes the bugs that cause Minecraft to crash. Download the latest Minecraft patch.
I hope this solution works to fix the Minecraft crashes issue but if not, follow the next solution.
Check out the easiest way to make paper in Minecraft.
6. Update the Java Software
If you are playing the Java version of Minecraft, Java is essential. One reason the game might crash is that Java is out of date. Fortunately, updating Java is easy.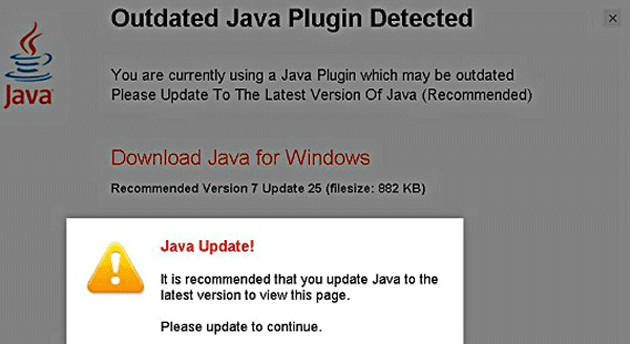 Follow these steps to update Java:
Select Search and type Configure Java.
Select the Updates tab followed by Update Now.
Select Install, and after the update finishes, select Close.
Now, Java is updated. Relaunch Minecraft and test if it's more stable than before.
Also check out how to find all Minecraft Biomes using Biome Finder.
7. Turn Off the VBO Settings
A Vertex Buffer Object (VBO) is a setting in Minecraft that should increase in-game performance. It is a feature that enables the game to upload vertex data (color, position, and vector) to your video device.
You can disable VBO from the in-game 'Settings' menu. But since you can't enter the game, the only way to do this is by altering the AppData files.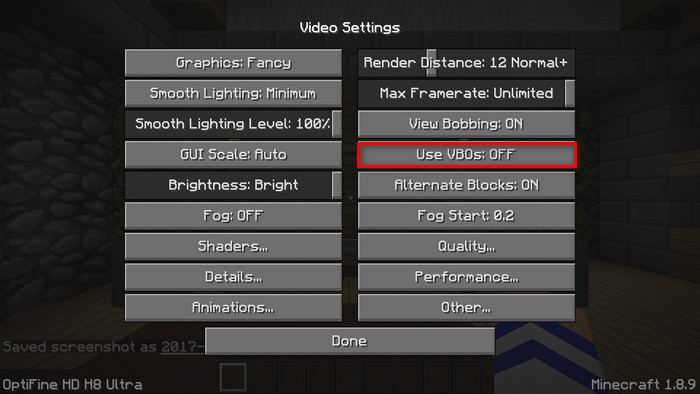 Follow these steps to turn off the VBO settings:
Press the Win + R key on your computer to open the Run dialog box.
Enter %appdata%/.minecraft in the box.
Hit the OK
Open the txt file in the Minecraft folder.
Change the value of the useVbo to false.
Go to File and click on Save.
Reboot the system and try the game again.
Check out our separate post on how to make rails in Minecraft for faster transport.
8. Reinstall Minecraft
If none of these fixes work, then identifying the cause of the crash can become difficult. The best way out of this situation is to reinstall Minecraft.
Uninstalling Minecraft can erase all your in-game data and modifications. Make sure to back up your data manually. After uninstalling Minecraft remove all directories and file restore so that it doesn't conflict with your installation.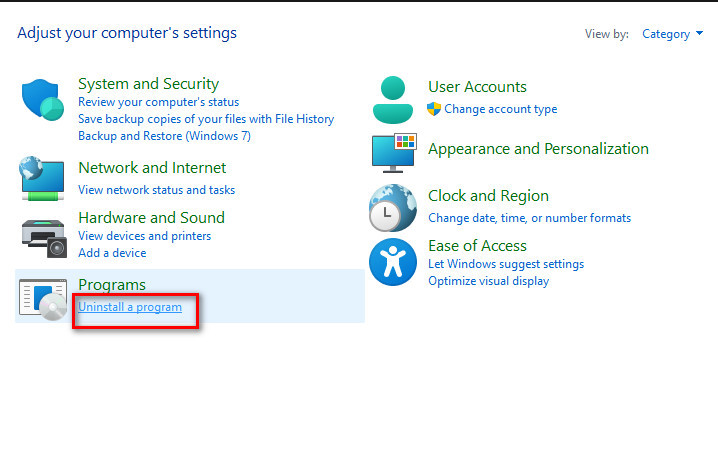 Use the kill commands in Minecraft to kill all mobs.
Alternatively, you can use third-party uninstallers like Geek, Revo, and IObit to remove the game file and all its directories.
How do you fix Minecraft crashes on Android
After the latest update, Minecraft Pocket Edition seems to be reducing the experience of players on Android. Apps often seem to crash without extra caution or reason. When you are facing such an issue, try the following solutions to solve the problem.
Here are some solutions to solve Minecraft crashing issues on android:
1. Restart your phone
The easiest and effective possible solution is to restart your device and relaunch the game simply. Sometimes a simple restart of your device can solve all of the issues.
2. Clear Apps Cache
Clearing the app cache can help to fix the Minecraft crashing issue on Andriod. Here are steps on how to do it:
Go to Settings on your phone.
Open Apps or App Manager.
Search for Minecraft and open it.
Choose Storage and click on Clear Cache.
Also check our exclusive tutorial on curse of vanishing to vanish any of the valuable items.
3. Update game patches
Ofen, there are some bugs in the game that causes the app to crash or freeze. In this situation, you need to update the game patches to fix such bugs or errors.
4. Turn off VBO settings
If you have VBO settings enabled on Minecraft PE, the app may also crash. In this case, you need to disable it.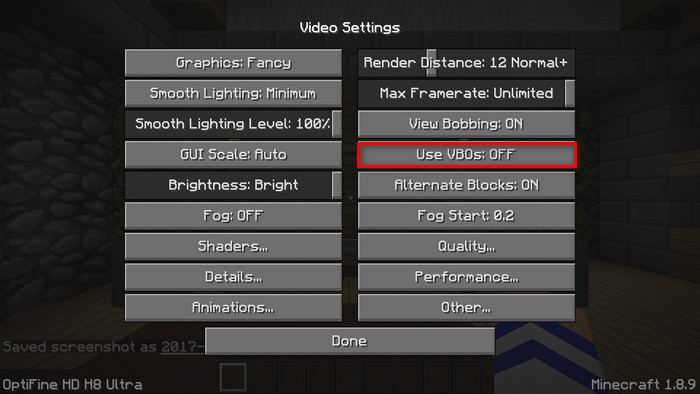 Follow the steps to switch off VPO settings:
Open the Minecraft PE game
Go to Settings > Video Settings
Turn off VBO Settings
Restart the device and launch the game
Change the Minecraft Difficulty level to deal with other players.
5. Update Minecraft game
Another possible reason that Minecraft may crash or freeze is an older version of the game. So you need to check if the game app is running the latest version or still has the old version.
Here are steps below to update the game:
Open Google Play Store.
Go to My Apps & Games, and you will see the list of apps.
Click on the UPDATE option if available.
Final Thoughts
I hope you can resolve Minecraft's crash troubles after using the quick and easy techniques listed above.
These fixes work for various Minecraft crashes, including crashes during startup, crashes when a world opens, and other crash-related difficulties.
Make sure to follow the corrections carefully and see which one is right for you. If none of the above features work for you, it is worth scanning your system with PC repair tools because users sometimes encounter errors due to game-related bugs, issues, and PC-related issues.
I hope you find this post helpful. Feel free to share your experience with your friends and other readers.