So, your teammates can't hear you whenever you share your screen on Discord?
Don't worry. After reading the whole post, I guarantee you that you will find the best solution to your problem.
Why is discord screen share audio not working?
Discord screenshare audio won't work if the shared screen app is in Full-screen mode. The full screen mode won't allow Discord to transmit any sound. Minimize the window of the shared screen and reset the voice settings to default to fix this issue.
If so, then you have come to the right place.
In this post, you will know how to fix the screen share audio issues within minutes.
If you are a PS4 user, then definitely check out how to use discord on ps4.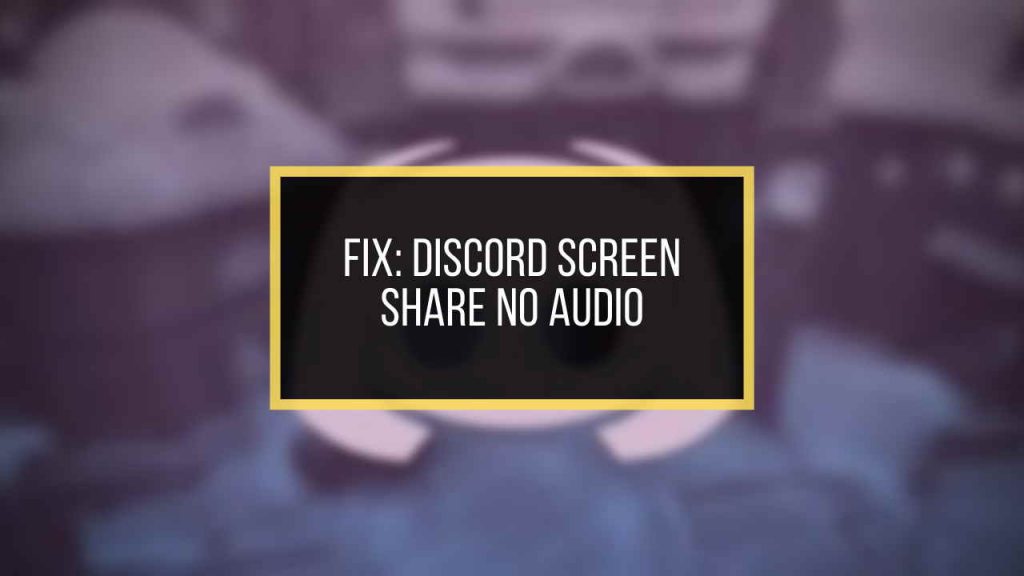 Check out our separate post: Discord Screen Share | How to Enable It | With Fixes
Discord Screen Share won't work if the Discord App is problematic for your PC, if the discord mute screen share is toggled on and if the Discord app is not updated.
So, instead of showing the entire screen, you can only share the recording tab.
In most cases, the screen sharing audio feature is used by gamers. They use it for streaming videos and watching gameplays.
Suppose you want to play PUBG with your friends who were playing on discord sharing screens, and one of your friends told you to screenshare in discord.
Now, you eagerly want to share a screen on discord, and so the next thing you do is download Discord and open screenshare on discord.
But you see that the discord screen sharing is not working, and discord crashes when screen sharing.
You get frustrated because your other friends are sharing screens on discord while your discord can't screenshare.
So, you try the discord video sharing feature to check if it works or not.
But, unfortunately, again, discord crashes.
The next thing you do is contact your friends. They recommended you to share the screen on the phone. Unfortunately, no luck either. You see the screen share discord not working error again.
Suddenly, you realize that your app is not updated to its latest version. Once you update the screen sharing discord, you can easily use the screen sharing on the discord feature with your friends.
Usually, screenshare with discord is not problematic unless some minor problems can cause the screen share discord not to work correctly.
Screen sharing in discord will also not work if the discord share screen feature is faulty. It happens when you download Discord from third-party sources.
Usually, screen sharing discord features are seen as faulty if not downloaded from the correct source.
The screen sharing discord feature is found originally on the Discord Website. And so, to use the share screen discord facility, you need to download it from Discord's website. Otherwise, you will face discord, not working issues frequently.
Also read, Fix Discord Screen Share Not Working
Screen and audio sharing features are the latest functions of Discord. And so, this feature has many bugs too.
Because of the bugs, you will notice discord not picking up voice or discord audio problems more frequently.
Here are the steps to fix Discord Screen Share No Audio issues:
1. Restart your Computer
Restarting your Computer is a powerful method. A quick reboot will solve the can't hear sound on the discord screenshare issue.
Some programs running in the background will cause conflict with Discord, and you will face discord can't hear screen share audio problems.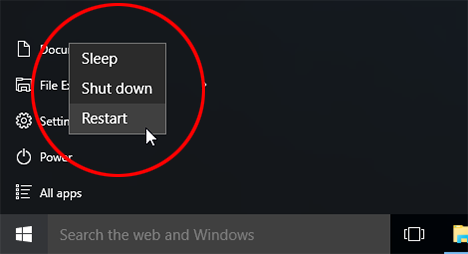 After rebooting the device, relaunch Discord to check if the issue persists or not.
Read more on how to Fix Discord Screen Share Flickering
2. Update the Discord App
Updating the app is a crucial factor for fixing no audio from discord problems.
By updating the app, you will be able to fix discord audio, not working issues.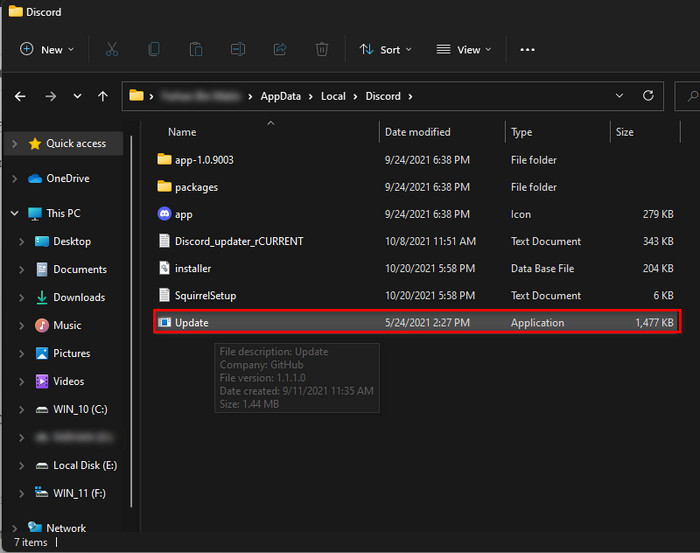 Here are the steps to update the Discord app:
Open the Run dialog by pressing the win+ R key at the same time.
Type %localappdata% and press enter.
Double-click Discord and double-click on Update.exe.
Wait for the update process to be completed and then relaunch the app.
3. Grant Administrative Access
Before the screen share feature on discord, the app worked perfectly. Because of loading too many resources, the app started to show audio problems which is a huge concern.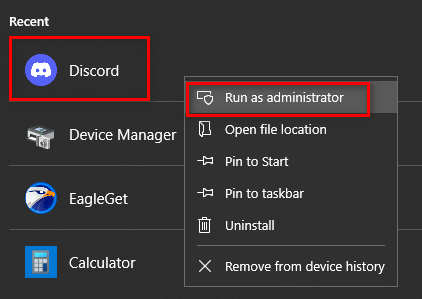 Here is how you can grant Administrative access to Discord:
Launch the File Explorer by pressing Windows + E.
Now navigate to the installation location of Discord.
Right-click on the Discord.exe application and choose Run as Administrator.
Press OK to save the changes.
Check out our epic guide to Fix: Discord Not Working with Audio Interface
4. Avoid Full Windowed Screen
Playing games on Fullscreen and also using Discord will result in Discord Audio problems. It conflicts with the Discord Permissions and thus, you should use discord window off-screen mode and play games in a minimized format.
5. Add Discord Activity
Discord detects which activity you are currently performing and also acts upon it.
If you are playing Fallout 4 and using Discord in the Background, there will be a chance of showing fallout 4 with no sound error.
So to get rid of discord no sound from other issues, you have to add a discord activity.
Here are the steps to add Discord Activity:
Open Discord User Settings.
On the left navigation bar, you will see several options. Click on Games.
Move to the Game Activity Tab and add the activity.
Turn on the toggle button in front of the Discord Overlay
6. Update Audio Drivers
Discord Audio Problems is caused due to faulty or backdated or bad Audio Drivers.
You have to keep your Audio Drivers up to date.
Here are the steps to update the audio drivers:
Press Windows + R to open the Run Dialog box and type devmgmt.msc to open the Device Manager, and hit Enter.
Expand the Audio input and outputs category and right-click on Sound and hardware.
Select Update driver and restart your PC. This step will fix no sound from discord issues quickly.
Read more on how to Fix Discord Audio Cutting Out
7. Reset Voice Settings On Discord
No voice in discord can be fixed by resetting voice settings on Discord.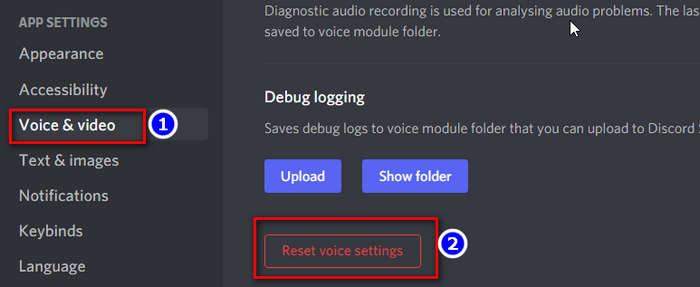 Here are the steps to reset voice settings on Discord:
Open Discord User Settings.
Click the settings icon on the right corner.
Then find out Voice & Video.
Choose Reset Voice settings to reset the faulty settings completely.
Click Okay to confirm and Exit Discord.
Also, read our tutorial on how to add a music bot in discord.
8. Reinstall Discord
Reinstalling discord will fix all the bugs and glitches of the firmware version. You should always download Discord from their official site.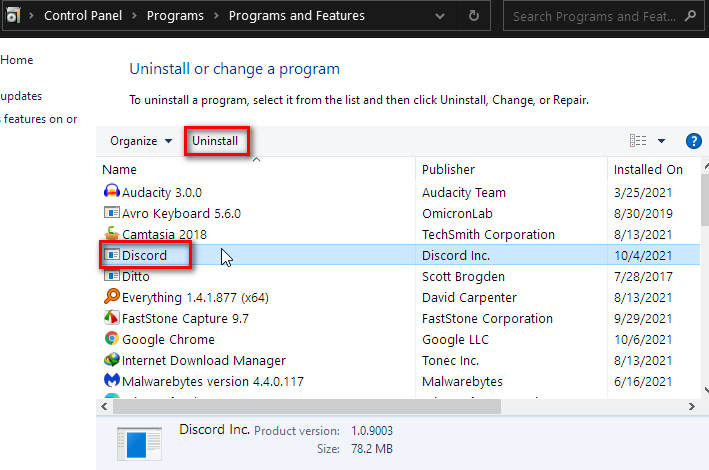 Also, The official site always updates the software, so make sure to download the latest version of discord.
Yes, discord screen share has audio features along with just sharing screen. However, if you share your screen in a fullscreen mode or the volume is low, you must reset the voice settings and enable windowed mode.
I know it's frustrating when there is no Audio on discord. In most cases, discord audio share is found problematic when you have faulty audio drivers.
Screen Share with Audio Discord is now a trending fashion for most gamers. But the discord share screen audio error bugs them all.
There are other reasons too for discord share screen no sound error.
Discord not sharing audio errors has some valid reasons.
Let me tell you why this issue takes place.
Check out the easiest way to Fix: Discord Won't connect to Incoming Calls
Here are the causes for screenshare no audio:
Audio Feature Problem
Discord screenshare audio in the initial state was faulty, and after a massive update, the developers fixed this issue. So, if you are using the older version of Discord for screen sharing, you will face audio issues.
Do check out our separate post, As I shared with you two superb methods to integrate discord on the PS5 console.
Faulty Audio Drivers
You will face discord no sound error upon screen sharing if you have faulty discord legacy audio drivers, on your PC. Like other audio software, Discord also uses Audio Drivers for sharing audio on discord. If you have a faulty audio driver, you will face a discord audio not working issue.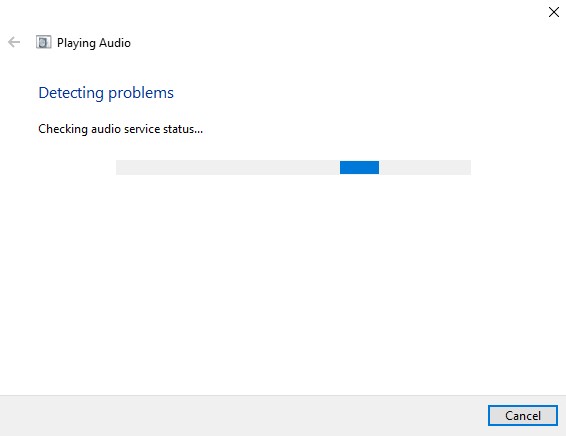 You should have proper audio drivers installed to avoid discord errors.
Administrative Entry
Since better discord uses full screen to display it with others, screen sharing requires administrative access on your PC. Granting the administrative permission will fix discord streaming no sound issues.
Inappropriate Applications
Some software doesn't match with the Discord algorithm. In such cases, you will see a discord sharing screen with no sound errors. You have to look for alternatives to get rid of the sound not working on the discord issue.
Discord Voice No Route Error
There won't be any sound for screen sharing if there is no route for Discord to transfer voice. In this case, you need to change the voice settings slightly to fix discord screen sharing with no audio issues.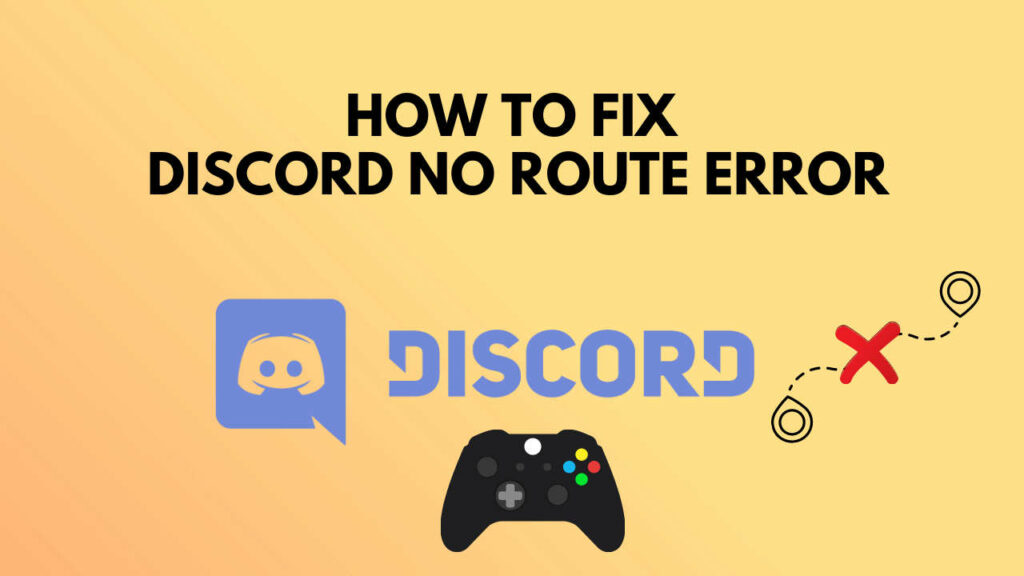 Stream Incompatibility
If you are a YouTuber and want to stream your video, Discord is never the best option. You will face discord stream no audio failure error and discord stream game not working error if you try to stream using Discord. In this case, use alternative apps for fixing discord stream no sound errors.
Antivirus Problems
Antivirus can cause severe damage to Discord files. If you try to use Discord by logging in on Chrome, you will also hear no audio on Chrome. In this case, you need to disable your Antivirus to fix discord no audio screenshare error.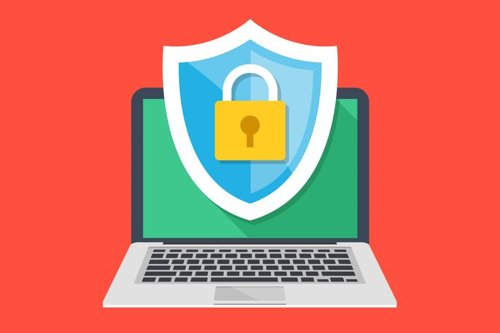 Discord has servers to create multiple text and audio channels. You can set them up if your discord channels not showing.
Sharing sound on discord or playing audio through discord is an excellent feature of the Discord app.
Despite video sharing, people can share sounds on discord.
Discord share system sound feature has brought a whole new volume to this application.
You can enable discord sound sharing very quickly.
I have made a post on enabling Discord's screen Share feature on your PC and enabling discord mobile screen share.
Check that post for descriptive analysis.
Frequently Asked Questions
Question: How to share sound on discord?
Answer: You cannot normally share sounds on Discord. You have to go for a Voice call to usually Push and talk on Discord.
Question: How to share audio on the discord screen share?
Answer: You have to Turn off Screen share first, enable sound mode from the application window, and click on the Share Now Button to share audio on discord screen share.
Question: Does discord share audio?
Answer: Screen share doesn't have an in-built audio sharing system. You have to go through a voice call to transfer sounds.
Question: Why is there no sound in Discord?
Answer: The reason behind no audio in Discord is improper audio settings or because of bugs. Sometimes, due to faulty drivers, no audio issue will also show up.
Question: Why can't I screen share on discord?
Answer: You can't screen share on Discord if you have an older version of Discord or if your shared screen is muted.
Question: How to stream on discord with sound?
Answer: Start Video call and Enable Screen Share to stream a video on Discord. And for sounds, enable sounds from Discord Settings.
Question: How to share screens on discord?
Answer: Enable the screen sharing feature to share screens on discord.
Question: Can you share the screen on discord?
Answer: Yes, you can share the screen on Discord using the screen sharing feature on discord.
Question: How to restart discord on PC?
Answer: Close the Discord App completely using Task Manager and relaunch Discord to restart Discord on PC.
Question: Can you screen share on discord mobile?
Answer: Yes, you can screen share on Discord Mobile.
Question: How to play computer audio through discord?
Answer: To play computer audio through discord, you need to Enable the Voice Settings option to talk and play computer audio through Discord.
Question: How to stream google chrome on discord?
Answer: You will have to Share your discord screen to stream google chrome on Discord.
Final Thoughts
You can fix no Audio problems very quickly. Yet, there are some troublesome parts regarding discord not streaming audio performance issues.
Follow the steps in the post carefully to solve no audio in discord issues.
Discord Screenshare feature is a new revolutionized feature and full of bugs too. So, it is evident that some errors will take place.