Entered the payment information in the billing section of Discord nitro, and it says the payment source you have documented is invalid? Well, encountering this is not a rare occasion, and apparently, you are not the only one.
I have been using discord nitro on multiple devices for a long time, and you wouldn't believe how many times I have encountered the issue. But lucky for me that I researched a lot about multiple payment sources and found different methods to resolve the issue.
Here, In this article, I will be sharing the workable solutions so that you can get rid of the payment source issue quickly.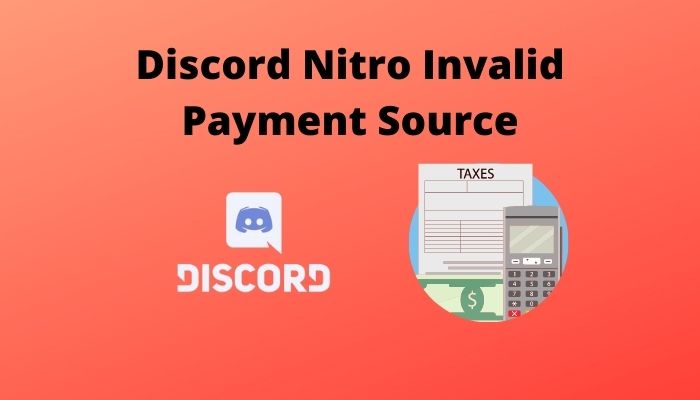 But, the prior task is to gather knowledge about why Discord nitro displays an Invalid payment source?
The most convincing reason behind invalid payment sources is, filling the payment segment with feeble information. Other than that, insufficient funds in the payment source unauthorized payment service can also be reasoned for this payment source error.
In the later part, I will describe the explanation of those valid rationales. Keep reading to get pertinent information along with the solving techniques.
Check out the easiest way to Fix Discord Nitro Billing Address is Invalid
Why does My Discord Say Invalid Payment Source?
Discord Nitro is a service that lets you supercharge the connectivity with top-tier groups in your preferred field. Using a Nitro subscription allows you to use custom emojis, modified number tags, animated avatars, and not to mention the server booster.
Utilizing these additional features requires a paid subscription. When you try to furnish the payment method, it gets invalid. Not every time, but there are specific conditions behind the invalidations.
Here are the reasons why your discord shows up invalid payment source:
Wrong Payment Information:

If the payment source you have included on discord isn't authentic, or in some cases, it doesn't exist in the real world, you might face the error. This information could be an invalid zip code or a wrong

CVC

code etc.
Insufficient Balance:

It is very possible that your bank account doesn't contain the currency Discord requires. If that's the case, nitro will acknowledge you through a warning that your payment source is invalid for Nitro.

Unauthorized Payment:

Though the payment method of discord is widely accepted, some of your local banks won't allow the recognition. And if you add those bank's information as your Nitro payment source, most likely, you are to get the invalid source error.
These are the most authentic and logical reasons you should consider when you get the invalid payment source message in Discord Nitro. Continue reading to get past payment source complications of Nitro.
Also read, Discord Nitro won't Renewing
How to Fix Discord Nitro Invalid Payment Source?
I can solve your payment issue in just one small sentence, Re-enter the payment information. But that would be an oversimplification. That simple trick has helped a large portion of Nitro users. 
But, let's not shorten the procedure just to save some time. Follow every instruction correctly to get rid of the issue permanently.
First, you need to disconnect the VPN and proxy servers if you are using one. VPN tends to fluctuate your location, which is not ideally recommended. Also, make sure you have connected to a stable internet source. 
Here are the techniques you need to follow to fix invalid payment sources on discord:
Step #1:  Cancel Your Nitro Subscription
Canceling the nitro subscription will allow you to delete previous Nitro information, including the invalid payment source you have inscribed earlier. It's the very first step of resolving the payment source issue.
Here are the stages to canceling Nitro Subscription:
Log in to your Discord app/ web version with valid information.

Click on the

Settings

icon from the bottom of the interface.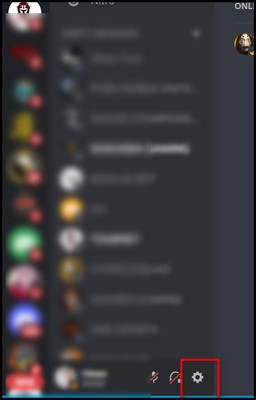 Scroll down through the menu and select

Subscriptions

from the left pane.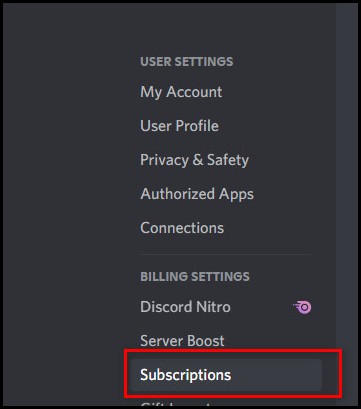 Click on

Cancel

from the Discord Nitro banner.
Discord will show you a bunch of perks that you are going to lose when you cancel the subscription.  Scroll down to the menu and select Continue to complete the process.
On the other hand, if you are using a mobile device to utilize Nitro, Click on your profile icon from the bottom of the list > Go to User Settings > Manage Subscriptions > tap on Cancel > Cancel Subscriptions. 
Your job is not done yet, and this is merely the beginning phase of solving the matter. You need to perform another task to get over the payment source issue.
Step #2: Update the Current Information
If you have unsubscribed from the Nitro service, you have to input your credit information again as I have explained in the earlier stage. I know it will be hassling, but I am sorry to say this is the way to resolve your issue.
Related contents you should read about how to fix Discord Entry Point error in 2022?
Here's the procedure to update the payment information on Nitro:
Log in to your discord account.

Head towards the

user settings

. That's the

settings

icon from the left bottom.

Scroll down and click on the

Billing

tab from the left pane. 

Click on

Add Payment Method

.

Select the payment getaway you prefer.

Provide

Valid payment information

and double-check before confirming.
You should write an email if you have queries regarding if your local bank authorizes discord payment service. 
I can assure you that if you have followed the instructions in the described manner, discord will never show an invalid payment source again.
Also read, Discord won't Let Me Buy Nitro
Alternative Methods to Fix Discord Nitro Invalid Payment Source
This method is to bypass the payment source nuisance. You need to buy Nitro from a friends' account and gift it to your discord account. 
You will no longer be needed to input credit information. Your friend's payment source would be sufficient.
Here are the steps to gift Nitro to your account:
Log in to discord from your other (friend's) account.

Go to

User Settings > Discord Nitro.
Select the

Gift Nitro

option from the right.

Provide the payment information.

Write down

your account link

in the

Gift Link

section.
The complicated part is done. Log in to your account and claim the Nitro gift. This method should definitely solve the payment source issue. 
Related guide: Fix Discord Nitro Gift Not Working.
Conclusion
Throughout this article, I tried to accumulate all the valid information about the irrationality of the Discord Nitro payment source. Reading the article with your undivided attention will help you ease the issue.
But, if you face further issues regarding this matter or fail to understand any of the detailed discussions, feel free to comment below. My team will join you to disclose all your queries.