Discord is the best software for communicating with friends while gaming, but sometimes the background noise picked up by your headset can disturb everyone and ruin the gaming experience.
This issue can happen because of cheap and mediocre headsets that do not have active noise cancellation or use the in-built microphones on your pc or laptop.
Well, don't worry, you can easily solve this issue by using the feature known as push-to-talk on Discord. It is the best way to avoid such problems of noise interruptions while gaming.
What is Push to Talk on Discord?
Push to talk is a feature on Discord where you assign a button on your keyboard that lets you talk to others, and it does not pass any incoming audio unless you press the hotkey. Some discord channels require push to talk.
Read to the end to find out how you can enable Push to talk and how useful it is.
Got banned in Discord? Check out our separate post on how to get rid of IP bans on Discord.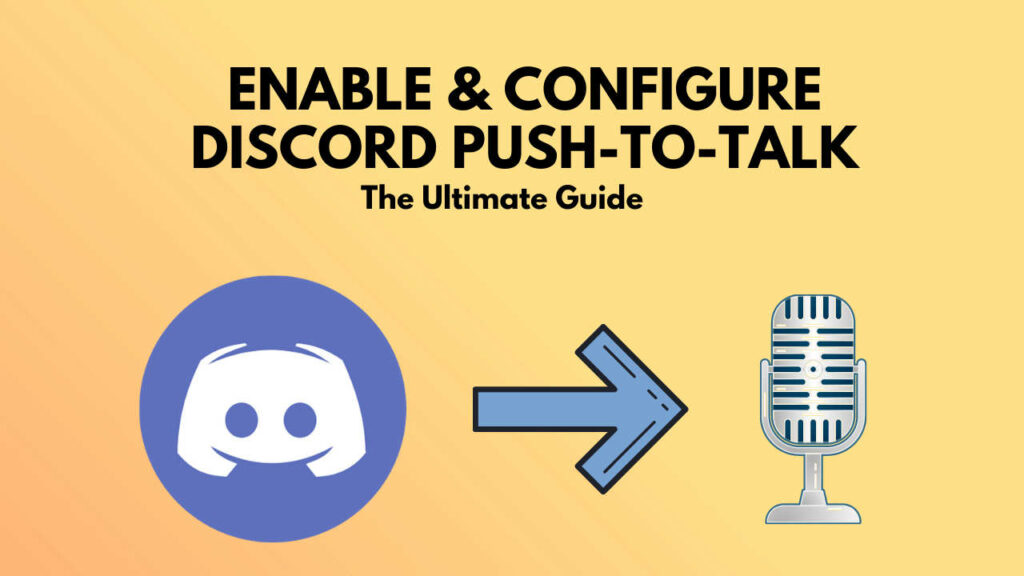 How to use Push to Talk in Discord
The web version of discord is very restrictive, so you should download the desktop version of discord to use this feature. We have a separate post on discord music bots where you can learn how to add a music bot to discord.
Here are the steps to enable Push to Talk on Discord:
Launch discord on your pc and log in with your account.
Look for your username on the bottom left part of your screen. Click on the Settings icon next to it.
Scroll down inside the settings and click on Voice & Video.
Make sure you click the box next to Push to talk to enable this feature.
After this, there is another procedure where you have to configure the whole push-to-talk feature. For your ease and comfort. Better Discord has finally given priority to the user's demands and added this wonderful feature to their app. Check out our separate post if you can't hear people on Discord.
How to Configure Push to Talk in Discord
Since you've enabled push to talk, you have to set a key of your wish for the Push to Talk feature, and you can use it easily. So, your Discord won't open on startup? Quick fix discord not opening issue on Windows, Mobile.
Here are the steps to configure discord push to talk in-game:
Go to the settings panel on Discord, scroll down and locate the Keybinds button under App settings.
Click the Keybinds setting. Discord allows you to set multiple shortcuts for the same feature. It is beneficial if you want different controls for different games. You can add as many as you want.
Click on Add a Keybind button on the upper right corner of the screen to set a key for Push to talk.
Choose Push to Talk as a feature you want to set keybind for.
Click on Record Keybind and hit the key you want to access the Push to Talk feature in-game.
Click Stop recording after you've set the key to save your setting.
Go back to the Settings page and select Voice and Video. Under Push to Talk, you will see a slider Called Push to Talk Release delay. This is to change Discord's time to stop your voice signal after releasing the Push to Talk key. You can change it from 20ms to 2000ms by dragging the slider.
I recommend choosing a keybind that is easy for you to use as it takes some time to get used to. If you are a PS4 user then definitely check out how to use discord on ps4.
Fix Discord push to talk not working
Sometimes Push to Talk might not work for various reasons, but here are some quick fixes you can try. Check out our separate post on how to Fix Discord Screen Share No Audio Problems.
Here are the steps to fix push to talk not working in discord:
1. Run Discord as Administrator
Sometimes you might be running your game on administrator mode. Discord won't capture the push to talk hotkey unless Discord is also running on administrator mode.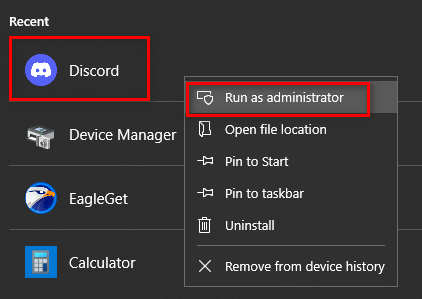 Check out the easiest way to fix Discord not compressing any files.
Here is how you can do that:
Quit discord
Right-click on Discord's shortcut and select Run as administrator.
Try and see if Push to talk works.
Also, check out our discord text formatting guide to spice up your discord chat messages.
2. Reset Discord settings & Check the Keybind key
The issue might also arise because of some updates on Discord or if you've recorded the wrong keybind for the push-to-talk button.
Go and click on Discord's shortcut, click the Setting button on the bottom.
Click Voice & Video and click Keybind settings.
Ensure you've recorded the right keybind key and that Push to talk and Push to mute aren't under the same key.
Make sure your headset is set as the default input and output device in Discord.
Scroll down to Reset Voice settings if all of the above didn't work.
Try to push to talk again.
Also check our exclusive tutorial on how to react to Discord messages.
3. Update your Audio Drivers
The issue might be due to old audio drivers or if they are missing from your pc.
You can search for your manufacturer's updated audio driver by visiting their website and download the most recent driver. Get the one that is compatible with your windows system.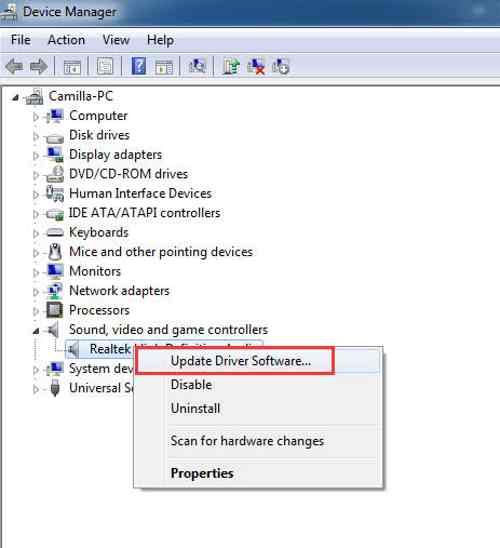 You can also go to Device manager > Sound, Video, and Game Controllers > Right-click to select update driver. Facing Discord JavaScript Error while launching Discord? Solve Now!
FAQ
Question: What button do you press for Push to Talk on discord?
Answer: This depends on what you have set as the hotkey for push-to-talk on discord. There is no dedicated key for push to speak unless you decided and recorded one.
Question: What button should I use for push-to-talk on discord?
Answer: If you're keen on using your thumb for the push-to-talk key, use the C, V, OR "B" keys. You can also use the scroll wheel on your mouse or the number "1","3" keys on the keyboard.
Question: Do discord push-to-talk keybinds work in-game?
Answer: Yes, If you have saved a key for your push to talk on discord, you can use it as an overlay in your game, but sometimes it might not work because of some issues in discord settings.
Question: Why does Discord Push to talk not work while in-game?
Answer: This might happen because the In-game Overlay option is not enabled, or the games are not added in the Discord game list, and you have to turn on the overlay option.
Question: Why should I use Push to Talk?
Answer: If your mic is getting too loud or sometimes your voice keeps getting off, or your friends are complaining about background noise coming from your headphones, you should use Push to talk.
Final Thoughts
If you are a hardcore gamer and like to game, you know the pain in communicating with background noises which can ruin your team communication. Since discord has this feature, Push to talk is a must while gaming for all the microphones on headsets and the built-in speakers with no active noise cancellation.
Plus, it gives you privacy in talking outside the game since the microphone is not pick up audio all the time. This makes your game more enjoyable. You just have to get used to it and choose a keybind that does not affect your gameplay.
If this helped you, please share it with your friends and let them know how good this feature is.