Is Discord not showing the Overlay feature after Pressing Shift + F1 ?
Don't worry it's not just you. Most discord users are facing the same problem.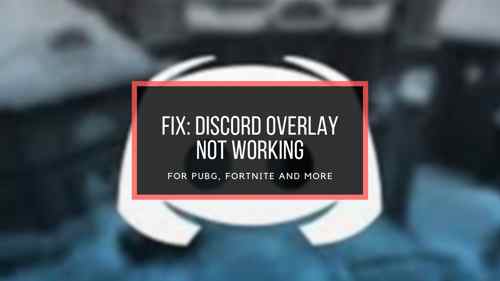 I have found a super easy way to fix this in less than 5 minutes.
And in this post I'm going to tell you how to fix Discord Overlay not working in 3 easy steps.
Check out the easiest way to Fix Discord Forgot Password Not Working
​What is Discord Overlay?
Discord overlay is a feature which combines your text chat & voice with your game-play by showing a semi transparent window on your screen while playing games.
This feature only comes with the latest version of discord app.
As this feature is new, it contains some minor bugs which make trouble for the users.
It get's worse:
When all your friends/teammates are enjoying this feature and you are unable to  use it.
I've been there in your place and know how does it feel.
But you will be able to fix the issues by going through the fix. So read very carefully.
Also, check out our separate post on Discord Airhorn Bot not Working
Why is My Discord Overlay Not Showing?
The reason behind Discord Overlay Not Showing is a minor bug which you can fix easily by going through the steps I have given here.
I often get for: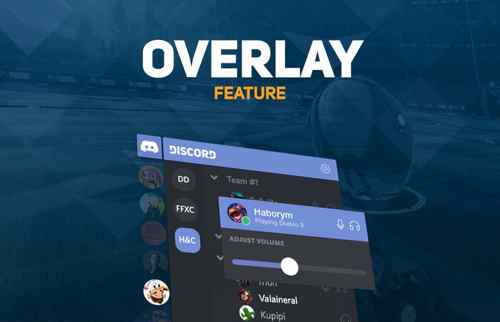 I have fixed few of my friend's issue and found out that most of the time the feature hardware acceleration and third party antivirus applications were the main culprit behind
Note that: There are few other miscreants too besides these two prime ones which I will discuss later on in this post.
Check out the easiest way to fix Discord screen share not working.
Simplest Fix For Discord Overlay Not Working
I have given only 3 steps to make it easier for you to fix the problem in a short time.
So, I will request you to go through each and every step very carefully to fix this problem permanently.
Here are the 3 steps to fix Discord Overlay Not Working:
Disable Hardware Acceleration
Enable Gameplay Overlay in Discord
Exclude Discord From Antivirus Scanning
I have explained these steps briefly below:
Step 1: Disable Hardware Acceleration
I have given this step in number one as it's the most working fix.
Quickly check out our epic guide on Discord Authenticator not Working
So, here are the steps:
1. At first, open Discord.
2. Now click on the gear icon to open User Settings.
3. From the left side panel open the Appearance Tab.
4. Click on the switch type button beside Hardware Acceleration to turn it off.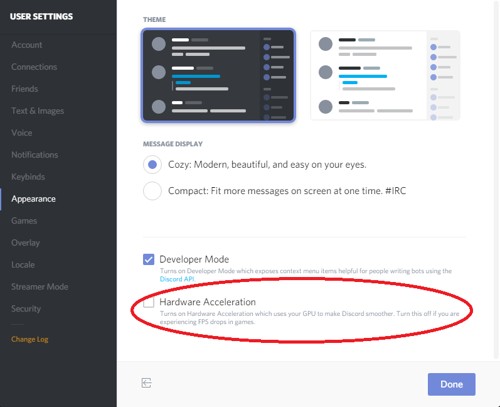 Now, you can check it discord overlay works or not.
If hardware acceleration was already disabled on you discord but you faced the issue then the next two steps are for you.
This step also helps in fixing discord black screen.
Step 2: Enable Gameplay Overlay in Discord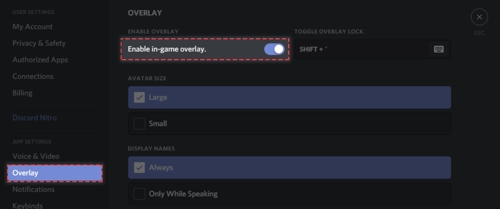 It's very obvious that if don't turn on a feature then it won't work.
So, to enable the overlay feature on your discord you will have to do the following steps:
1. Open the Discord app.
2. Go to User settings by clicking on the gear like icon.
3. In the left panel you will see the Overlay tab. Click on it.
4. Then you'll need to go to Game Activity Tab. and click on the monitor button if overlay isn't on.
5. If you see the message No game detected then click on Add it!
After adding the game it will work for sure.
Also read, Discord Keybinds not Working
Step 3: Exclude Discord From Antivirus Scanning
I have given more of a general discussion here on how to Add Exclusion to any Antivirus.
Here's how to exclude discord from scanning of you Third party antivirus program:
1. Open the antivirus application.
2. Go to Virus & Threat Protection settings.
3. Then click on Add or remove exclusions.
4. Now, add discord and save the settings then restart your PC.
After fining this steps, close the application and give a restart to your computer.
You may also like to read: Discord Game Detection not Working
Final Thoughts
Discord is a non-replaceable app when it comes to voice chat during gaming.
The overlay is an eye-opening feature of discord which gives you seamless gaming experience.
In the post I've given an only 3 step process to fix the not showing/not working problem of discord overlay.
Hopefully these solution worked for you. Let us know how did the post helped you and also stay tuned with us for more.