When you are playing online with your friend's headphones are essential. And if you want to get your head into the new 3D audio feature by PS5, then a good/expensive headphone is necessary.
But you have already spent a ton on the new PlayStation 5, and now you want to save some money on headphones. Yeah, I have been there.
Can ps5 use Bluetooth headphones?
Yes, PlayStation 5 can use Bluetooth headphones. If you buy the official headphones from sony, you can use the headphones without any adapter or wire. But if you want to use third-party headphones, then you have to buy an additional adapter.
If you are looking for suggestions on what Bluetooth headphones to buy, you are here to see if you can use your old Bluetooth headphones with the PS5. Then don't worry about it too much. As a PlayStation enthusiast, I will help you with all your queries.
So put on your reading glasses to get your confusion resolved.
Also, check out if you can use a keyboard and mouse for PS5.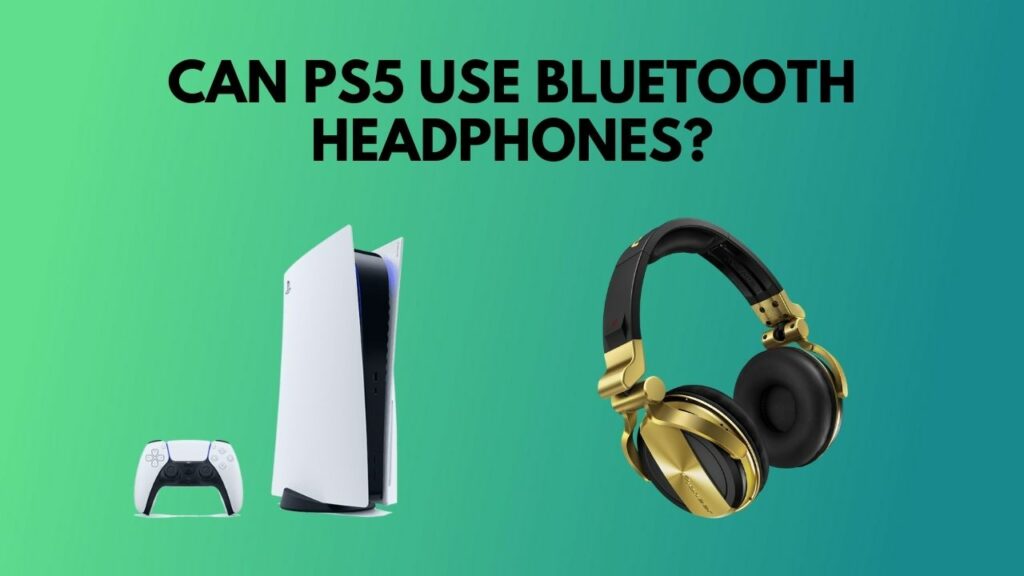 What Bluetooth headphones work with PS5?
You can use all the PlayStation-certified products by Sony in the PlayStation 5. Meaning all the headphones that are made for PlayStation by sony can be used in the PlayStation 5. But third party headphones will not connect automatically with the PS5.
Compatibility has always been an issue with the consoles. And the console war between the two console giants has been running for a long time now. And Nintendo is there as well. Plenty of people want to play animal crossing.
Even though I love the war as a PS fanboy because the PlayStation 5 wins when it comes to exclusives, ask yourself one thing you want to play Forza and Halo sometimes, right?
Yeah, I know, and if the upcoming Elder Scroll is just for the series SIX, then I will weep in a corner.
See, we love to brag about our console, but the only people benefiting from this are Sony and Xbox. Also, check out our separate post on how to fix PS4 error code CE-300227.
Even though Xbox comes with a wide range of support for their older generation consoles, Sony is far behind.
I wanted to use my Dualshock gamepads on the PlayStation 5 to save money on buying another Dual Sense. It turns out you cannot do that. To clarify, you can use the Dual Sense to Play the PS4 games on the PlayStation 5, but you cannot play the PS5 games using the PlayStation 4. And to be honest, that is a terrible move from sony.
Well, it is very typical behavior from sony as sony always did that with their customer. You cannot even play the PS3 games using PS3 discs on PlayStation 5.
Also, check out our expert's recommended best wireless keyboards for PS5.
And now Sony is pushing for 70$ per game. I feel like people should fight back and tell Sony not to eat out their loyal customer fanbase.
There is a reason I am ranting about the compatibility of the PlayStation 5. The PlayStation 5 supports Bluetooth, and as a naive user, you are thinking, hey, I can use my standard Bluetooth headphones on it without any hassle.
Well, NO!
You cannot use the third-party Bluetooth headphones without an adapter. You can't link third-party headphones with the PlayStation 5 except for their official Bluetooth headphones (Pulse 3D Wireless Headset, NEW Gold Wireless Headset, Gold Wireless Headset, Platinum Wireless Stereo Headset). Also, check out our separate post on how to fix PS5 error code wc-365475.
And if you want to use the PS5 3D audio, you have to get your hand on the new Pulse 3D headphones. If you have third-party 3D headphones, you have to buy an additional adapter to use on PS5.
Also check our exclusive tutorial on do PS5 have GPS.
Here is the List of Official PS5 Compatible Headphones:
Pulse 3D Wireless Headset
Gold Wireless Headset
Platinum Wireless Stereo Headset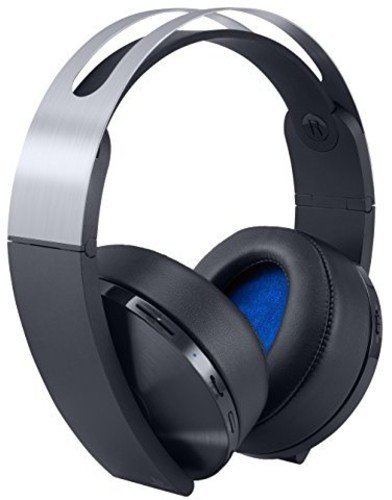 How To Connect Bluetooth Headphones To PS5
You can connect your Official PS5 compatible Headphones easily. Still, if you have third-party ones, you have to use the additional adapter to use the Headphone on PlayStation 5.
Connecting the official headphones is easy. It is almost like plug-and-play on PlayStation 5. Before starting, you just have to charge your headphone before booting them up. And pretty much every official headphone connects the same way so that you can follow the steps below.
Here's a complete guide on can you use a PS5 controller on Xbox.
Here are the steps to connect Bluetooth Headphones To PS5:
Charge your headphones.
Connect the USB adapter that came with Pulse 3D to your PS5.
Turn on the headphones.
When the blinking blue light turns solid blue light, that means your Pulse 3D headphone is connected with PlayStation 5.
One little perk of using the official headphones is enjoying the 3D Sound, a new feature in PlayStation 5.
The PS5's new Tempest 3D AudioTech engine delivers ground-breaking 3D audio. If you wish to emulate noises coming from many directions simultaneously, you may use this technique.
Gamers should be able to immerse themselves in the game without having to think about it too much with a 3D audio headset. Amplification will be noticeable in the proximity of noise sources, and enemy footsteps will be audible. Follow our guide to fix ps5 not outputting sound error.
If 3D audio is done correctly, players should hear three-dimensional sounds coming from above, below, and all around them.
Can I use any Bluetooth headphones with PS5?
Yes, you can; it will work as long as you get a suitable adapter for your PS5. You can even use your Bluetooth headphones without an adapter if you have a smart TV. If your PS5 is connected to the Smart TV, you can connect your headphones via Bluetooth.
And if you don't have a smart TV, you can connect your Bluetooth headphones with a third-party adapter. Reminder before buying any adapter, you need to know that there is no official Bluetooth adapter from sony for regular headphones. Also, if you are purchasing an adapter, make sure you buy the good quality ones, which will be expensive. Please don't buy anything cheap because there is this big chance that it will not work. Check out our separate post on how to fix PS5 error code ce-108255-1.
So before buying the adapter, read online reviews, research, and then buy.
Here are the steps to connect any Bluetooth headphone with PS5:
1. Connect With Your Smart TV
You can connect your headphones with the smart TV via Bluetooth. You won't be able to talk with your buddies, but you can hear the game sound.
Check out the easiest way to fix PS5 crashing/freezing issue.
Here are the steps to connect your headphones with TV:
Turn Bluetooth on your TV.
Put your headphones on pairing mode.
Connect your headphones with the TV.
Go to Settings in PlayStation 5.
Select Sound and screen.
Click X on Audio Output.
Set it to TV.
This way, you don't have to buy a third-party adapter to use headphones on your PlayStation 5. The sound quality is going to be usual. The only downside is you won't be able to use the mic. But hey, that PlayStation controller has a built-in mic. Want more PS5 games? Check our other round-ups on the best PS5 horror games & best PS5 games for kids.
2. Connect With Third-Party Adapter
I am hoping you got an excellent adapter before trying this. Please don't be disheartened if you bought the cheap quality ones.
Here are the steps to connect Bluetooth headphones with a third-party adapter:
Plug-In the Adapter into Your PS5.
Put your headphones in pairing mode.
Wait up until your headphones stop blinking.
Usually, if your headphones turn solid blue, that means it is connected. But it varies. I hope you will now enjoy the next-gen gaming with great audio.
Also, don't forget to check out our experts tested best keyboard and mouse adapter for PS5.
Final Thoughts
I get it if you are annoyed that you have to invest more in the PlayStation 5 to get an audio profile. But it is what it is.
I hope with this guideline, you can clear out your confusion.
And if you still have any queries left, then you can always reach us.