Thinking of how to add music to your Minecraft server as a Plugin? Then, you have come to the right place!
What are the best music bots for Minecraft?
The best Music Bots for Minecraft Discord MusikBot and icJukeBox. You can add these discord bots as a plugin in your Minecraft server. You need to run the Discord app in the background while playing Minecraft. Once you get disconnected from the Discord app, the music will automatically stop playing.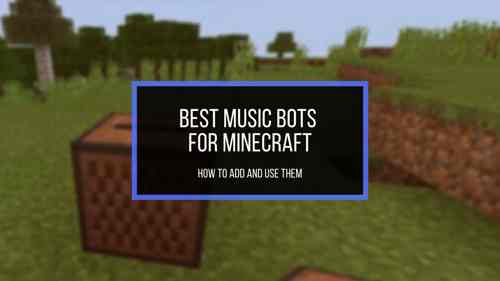 In this post, I am going to show you how to how to add and use the Best Music Bots for your Minecraft server easily.
Quickly fix io.netty.channel.abstractchannel$annotatedconnectexception on your Minecraft server.
Best Music Bots for Minecraft
There are a lot of discord bots which you can use as a Plugin for your Minecraft server. But in this post, I will be demonstrating the best two.
The Discord MusikBot is one of the best Music Bot till now for Minecraft. You can host this Discord bot on your Minecraft Server as a Plugin for better gaming experience.
Also, check out how to use Blast Furnace in Minecraft.
MusikBot supports almost all Minecraft Versions.
More importantly, MusikBot is very easy to setup and use too. The commands are also very simple. For now, let's talk about some basic commands of this MusikBot.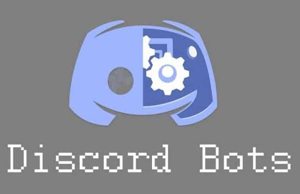 You will need the following general and important commands.
Note: For more commands and information, you can type !help. This will show all the necessary informations about the MusicBot.
Also Check out the Minecraft Command Block and use the kill commands to destroy any hostile mobs at once. And also use the command block to get Stonecutter, Composter, potion of weakness, and Curse of Vanishing Spell Book.
Outstanding Features of Discord MusikBot
As I have mentioned earlier, Discord MusikBot stands above all for better gaming experience on Minecraft. Here are the most outstanding features of MusikBot:
Adding songs from sources like YouTube, Bandcamp, Vimeo, Twitch streams, Local files or just URLs!
Playing music from YouTube playlists.
Searching for YouTube videos.
Almost all supported audio formats: MP3, FLAC, WAV, AAC, Opus, Vorbis, MP4/M4A, OGG, M3U and PLS.
You can add songs to queue and also shuffle the playlist.
MusikBot also supports YouTube Autoplay.
Getting information about current song and skip tracks if needed.
Adjusting the volume of the MusikBot.
Changing the command trigger if needed.
Just use !help to find a lot more cool stuffs about Minecraft MusikbBot
Also, Add a VPN for Minecraft to secure yourself from IP Bans.
How to Add Discord MusikBot in Minecraft server
Installing MusicBot for your Minecraft server is easy. So, here are the steps to add discord MusikBot in Minecraft server:
Create a Discord Music Bot.
Create a new Application by navigating to MusikBot then click on Add Bot.
Get the Code and insert it to BotConfig.yml.
Fill up your Discord user ID and copy paste the extensions in the plugins folder of your Minecraft server.
Start the Minecraft server to generate the default config and after the server starts successfully there will be an invite URL in console and config to join the Bot to your Discord Server.
Also, go through our posts to fix LAN not working server issues.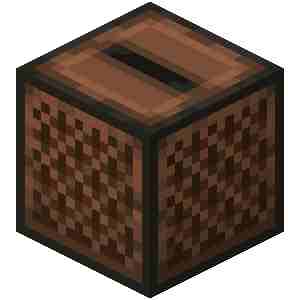 icJukeBox is a plugin that is used to add new noteblock songs and play it using NoteBlock API. I found icJukeBox to be more stable than that of discord MusikBot. And that's why I use it instead of MusikBot. The sound quality of this bot is also delightful.
Check out our separate post to fix Lan not working in Minecraft.
How to add icJukeBox Discord Bot to your Minecraft server
Here are the steps to add a music bot to your mincecraft server:
Download icJukeBox and NoteBlock API.
Drag both the app into your Minecraft Plugins folder.
Go ahead and start the Minecraft server.
Once you are on the server, type the command /music and this will open up a page where you can select any song you want.
By default there will be some amazing songs.
Click any song to play.
Quick Fix: check out our separate post on friend can't connect to Minecraft server.
How to Play Music in Minecraft Using icJukeBox
Downloading and installing musics in minecraft server using icJukeBox is very easy.
The steps to add Music in Minecraft server using icJukeBox are given below:
1. Go To the tracks page of icJukeBox.2. Download the zip files of all music.3. Open the plugins> icJukeBox>tracks folder and copy paste all the musics.
Also check how to play music through mic.
FAQ
Question: Can I add music bot to my Minecraft server?
Answer: Yes, you can add a music bot to my Minecraft server, as I have shown in this post.
Question: Will the Discord MusikBot disconnect if it's left alone?
Answer: Yes, MusikBot will disconnect automatically after a few minutes if left for a long time without running Minecraft.
Question: Does Discord MusikBot automatically joins the new channels?
Answer: No, MusikBot cannot automatically join new channels. You will have to do it manually, as shown in the post.
Question: Can I add MusikBot to multiple Minecraft servers simultaneously?
Answer: No, You won't be able to add MusikBot to multiple Minecraft servers at a time. This music bot can join only one server at once.
Final Thoughts
The songs that comes with these two MusicBots are very good and so you might not even have to add new songs to those plugins.
There are popular songs that you guys have heard or known on the radio before.
Instead of having boring old minecraft music or not having music at all, you can finally play awesome music on your Minecraft server and customize it to play the songs you want.