If you failed to join Minecraft using your Microsoft account and continuously noticing aka.ms/remoteconnect error, this post is just for you.
What is https // aka.ms/remoteconnect in Minecraft?
Https //aka ms/remoteconnect is a Bug faced on Minecraft PS4 Bedrock Edition. Minecraft players who try to play the game for the first time using the Microsoft account mostly face this bug. The result of this bug is not being able to cross-play using a Microsoft account.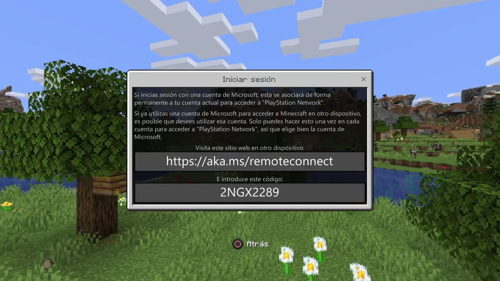 Don't worry. With a hefty amount of research, I found the best ways to fix cross play aka.ms remote connect problem on PS4 and XBOX. So, keep reading.
Why Am I Seeing aka ms/remoteconnect Microsoft Error?
The main reason for receiving the https //aka ms/remoteconnect message is because of the device change. A lot of players change their devices for not experiencing a lot of features. If you want to change your devices, suppose from XBOX One to PS4 then you are most likely to face the Microsoft login bug.
The result of this bug is not being able to sign in Minecraft with your Microsoft account. You will be constantly notified with an error message like https //aka ms/remoteconnect, enter Microsoft Code.
Check out our separate post on how to fix io.netty.channel.abstractchannel$annotatedconnectexception.
Another reason for facing the https //aka.ms remoteconnect sign in error is due to Cross play. Crossplay is available in Minecraft but you need a Microsoft account. So, it's just a matter of commands now in Bedrock Editions.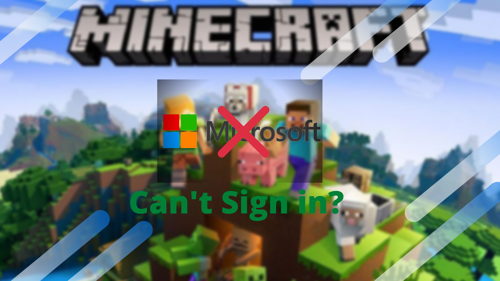 I know it sucks because it takes away the key assets of the game. Sadly, you can't even buy anything from the store because the tokens are no longer accepted.
This https //aka ms/remoteconnect error is only seen on Ps4 and Xbox One or Xbox 360. So, if you are a brand new Microsoft account holder then you will see the error message.
Also, people play the Ps4 Bedrock edition because of realms, crossplay, and servers. So, its a bit annoying if you don't get the features for which you are playing.
Also, check out my complete Minecraft biomes list to explore the unknown. You can quickly find any biomes using the Minecraft Biome Finder. You can see biomes, jungle temples, slime chunks, spawn chunks, buried treasures, etc. with different colors on the map.
How to Fix https //aka.ms/remoteconnect Microsoft Sign in Bug in Minecraft
Fixing the https //aka.ms/connect Microsoft bug is really easy. All you have to do is Enter the Code from the console screen to gain access.
I know you have tried the codes and free DLC's and it didn't go on that well.
Don't worry, in this guide, you will know about the code access also.
Here are the ways to fix https //aka.ms remote connect sign in Minecraft Error:
1. Enter the Microsoft Sign in Code From Minecraft
As I said, The Minecraft error code is only seen on PS4 accounts. If you have a fresh Microsoft account then, you will need a couple of tries to access the game. You will also see the Microsoft Sign in Error Code.
Go to the Microsoft Code access page and bookmark the page using a mobile or PC. Then Open the Minecraft Error Message display and note down the code. Copy the code and paste it on the Microsoft page on another device. This method is known as the Brute force method.
Once you are done with the code entry, you will get access to Microsoft and be able to visit the Minecraft Store.
You can also get Microsoft Coupon Codes on certain websites as well.
2. Delete the Minecraft Saved and Corrupted Game Date
Go to settings > System Settings > Storage > Game storage and you will see that there are two game data files of Minecraft. You have to delete these two-game files and start afresh.
Facing LAN problems with Minecraft? How about a quick look through to our guide on how to fix LAN not working in Minecraft.
3. Create a Brand New Free Microsoft Account
If you recently switched your device and faced this problem then its mainly because of the Microsoft account. The Microsoft Account that you have been using on Xbox seems to conflict with the PS4.
So, in order to fix the https //aka ms remoteconnect issue, you need to create a brand new Microsoft account (even if you are an old Microsoft user) just in the same way you did while playing on XBOX.
Just use the remote access feature to easily fix https //aka.ms remoteconnect bug.
You can also download the Minecraft Texture packs from the Minecraft store to fix this problem. But the question is, will you be able to visit the store? I guess no. So I think this step is the most 100% efficient step to fix aka.ms remoteconnect Sign in error in Minecraft Ps4 Bedrock Edition to play Minecraft.
How to Setup Microsoft Remote Connect on Xbox One
You have to enter the code of your console screen to setup Microsoft remote connect account on Xbox one using Xbox mobile app.
Here are the steps to setup Microsoft remote connect on Xbox one:
Login to free Microsoft account.
Copy the aka ms remote connect  code from Minecraft.
Paste the code on the Microsoft enter code page.
How to Setup Cross-play Engine Xbox?
Cross-play engine allows you to play with other Minecraft players from different devices. All of the players must sign in to their Microsoft account.
Suppose, you are an Xbox player and want to play Minecraft with a friend who is using PS4. Enable the cross-play engine of your Xbox to play with them.
Here are the steps to setup cross-play Engine on XBOX:
Press the Xbox button of your controller and go to Settings.
Go to Account, and select Account Privacy and Online Safety.
Select Xbox Live Privacy.
Select Custom > View Details and Customize, and then Communication & Multiplayer.
Enable Communication Outside of Xbox Live.
FAQ
Question: Why a Microsoft Account is Needed on PS4 Bedrock edition?
Answer: Microsoft account is optional in case of playing Minecraft on PS4. It's just a way to connect with other players from other devices. Microsoft account sign-in is free and is needed for the Nintendo switch so that you can connect with the XBOX app or Android, PC, etc.
Question: Can DLC contents be transferred to new versions in Minecraft?
Answer: Yes, you can transfer all of the DLC content from Minecraft Nintendo Switch to Minecraft's new version.
Question: How to Find friends using their Microsoft account in Minecraft?
Answer: Here are the steps to find friends using a Microsoft account:
1. Open the Friends Tab after starting the game and Click on Add Friends.
2. Type the Microsoft Gamertag of your friend, and you will be able to find them.
Final Thoughts
https //aka.ms/remoteconnect Nintendo switch issues are only seen on Ps4 consoles. The best way to eradicate the https //aka ms/remoteconnect ps4 issues.
I know it's frustrated to not being able to play the Minecraft Bedrock Edition. the Bedrock Edition contains very fewer features along with this type of bugs, the gameplay becomes pathetic. It's just a world of codes only. If you fail to join the Microsoft account then, you cannot enjoy servers, realms and cross-plays.
https //aka.ms remoteconnect Microsoft cannot be fixed with DLC's or Minecraft packs. So, follow the steps in the post carefully to fix the issue.