It is frustrating to face LAN feature not working issue while playing with your friends locally.
I faced this problem couple of times and was unable to play multiplayer mode on Minecraft.
With hours of research, I found the correct ways to  solve the local network problem.
Why is LAN not working in Minecraft?
Your Minecraft game may not be seen on Minecraft because the Windows firewall ended up blocking java and the access point isolation. If you try to connect to the internet, you might gain access to servers and play Minecraft normally.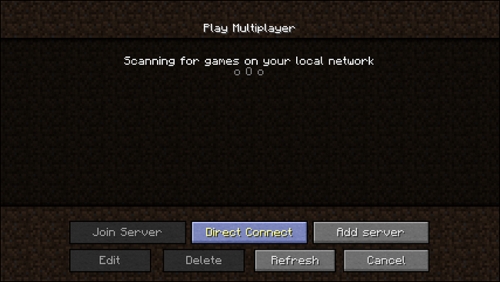 Keep Reading, As I'll demonstrate it how quickly  you can gain access to Minecraft servers easily.
PRO TIP: Check out how you can easily fix https // aka.ms/remoteconnect on any console in Minecraft under 2 minutes.
What does LAN Not Working in Minecraft Mean?
LAN not Working means that your interconnections are empty. It means that Minecraft is not able to use the LAN connection properly.
Minecraft is a LAN game. That means it requires correct ports to open and also proper internet connection.
If Lan games such as Minecraft cannot connect to the server then you are most like to to face two different errors. Check out our separate post to fix io.netty.channel.abstractchannel$annotatedconnectexception.
In the Minecraft game, 10% users face issues related to LAN not working.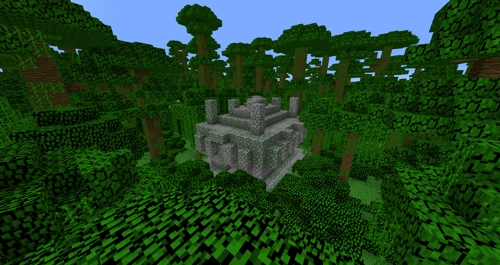 How to Fix Minecraft LAN not Working
Minecraft Local network not Working is a great problem for the Gamers. It doesn't let you to play online with your friends. There aren't any Minecraft lan troubleshooting guides from Minecraft itself and so you should follow the steps given below.
I have given the fixes in the order of most working to least working for most of the users. This will save your valuable time.
Here's a complete guide on how to fix Minecraft keeps crashing.
So, here are the easiest ways to fix Minecraft LAN Not showing up Issues:
1. Whitelist Minecraft in Windows defender firewall
Windows defender firewall often blocks Minecraft from using the internet if it's not given access. You may see the windows security alert while opening the game for the first time.
If you have clicked on Allow access. Then it's OK. If you didn't do it or if you haven't seen the message at all then, here are the steps to allow an App through Windows Firewall:
Open Control Panel by searching it.
Go to System and Security.
Select Firewall.
Click Allow an app feature through the Windows defender Firewall Settings from the left side of the panel.
Change settings and then give check mark beside java.exe.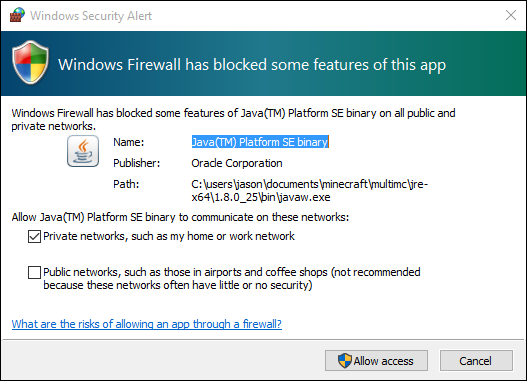 And it's done. Now, you can check if LAN works for Minecraft or not. If it does than congratulations. If it doesn't then the next few steps will surely for you.
Also, Whitelist Minecraft servers globally by using the best VPNs for Minecraft.
2. Turn On Network Discovery
This is a pretty straight forward process. So, let's not talk much and get right into the steps:
Open Control Panel by searching it.
Go to Network and Internet and then open Network and Sharing Center. Click the change settings option for both Public and private Network.
Click on Change advanced sharing settings and give a check mark beside the Turn on network discovery below the Network discovery part.
3. Connect to the Same Network & Server
Make sure that you and your friends are playing Minecraft using the same WiFi. If Minecraft is running too slow in your PC, try to allocate more RAM to Minecraft for a fast and smooth gameplay.
If your PC or gaming console are connected to different WiFi then this problem might not fix.
Connecting all the users to the same Local Network will surely help you out.
If you have done this step then you need to try disabling the AP isolation if you are using Wi-Fi routers.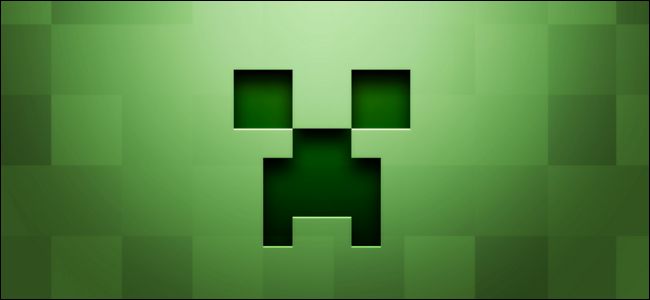 Also, check out our separate post on how to fix Minecraft not responding.
4. Disable The AP Isolation
AP Isolation is a security feature for some routers. If  you are trying to connect to Minecraft, you have to disable the AP Isolation security.
Here are the steps to disable AP Isolation:
Open Run dialogue box by hitting the Windows + R button.
Type cmd or search for command prompt in the Windows search box and click OK.
Type ipconfig in the command prompt dialog box.
Manually enter ping [IP address of the host player's computer] then press Enter. You can now see the IP Address of different computers.
For example: If the two computers have IP adresses like 10.0.0.88 and 10.0.0.87 then in the first computer, manually enter ping 10.0.0.87 and on the second ping 10.0.0.88.
I hope this step has worked for you. Do let us know in the comment section below.
If none of the steps had helped you then you can be sure that you game has problem and the next steps are for fixing your Game's issues.
Check out the easiest way to fix Minecraft cannot join world error.
5. Make Direct LAN connection
If you see a screen in the game where it scans for games on your local network connection, then you will need to connect the host player's address.
When you start hosting a game the Ipv4 Address and the game port number will automatically show on the bottom left corner. Go to Minecraft settings and click on open to lan.
If it shows only the port number then don't worry, just write it down some where.
You have already seen the IP Address of your computer if you have gone through the previous step. if you haven't then make sure to follow it.
Now you can simply click on the Direct Connect button and then type the [Host Player's IP Address]:[Host Game Port]and hit Enter. (e.g. 192.168.1.100:54886)
Here's a complete guide on how to get bees in Minecraft.
6. Play With The Latest Minecraft Version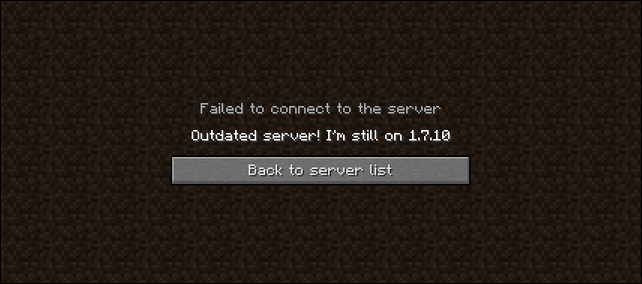 Minecraft versions often cause several problems like the LAN not working.
This happens because these Minecraft versions come with an outdated server. some of them comes with lot of client errors. Also there are many rare minecraft biomes in the updated Version. If you have never been in those biomes, consider using the Minecraft biome finder.
So, make sure to check by applying different versions of Minecraft. Check in the Windows 10 Cortana search box for the current version in your PC.
Again, you will be unable to play with your friend having a different version of minecraft. So, make sure that, both of you are playing with the same version of minecraft.
Here are the step to change your minecraft version:
Open the Minecraft Launcher and log into your profile.
Select Edit profile at the bottom left corner of the screen. The the Profile editor window will open. You will see a drop down menu named Use Version.
Select the latest Minecraft version you want to play with then click on Save Profile.
How about adding the best music bots for Minecraft to make the latest version of the game more amusing.
7. Disable Antivirus Temporarily
Some antivirus software blocks Minecraft from connecting to LAN. Try disabling the antiviruses temporarily. If you are using Windows Defender as default antivirus software, disable it as well.
Open Windows Settings app by pressing Win + I key.
Go to Update & Security > Windows Security and click Virus & threat protection.
Toggle off the real-time protection button.
Follow our guide to make Dyes in Minecraft.
9. Update network Drivers
Outdated network drivers crash the Minecraft game (as it is a lan game) and also doesn't allow you to play Minecraft smoothly.
Here are the steps to update network drivers manually:
Open Windows 10 Search box and type Device Manager.
Click on Network Drivers and Select the driver that needs an update.
Right click on that driver to update.
Search automatically for updated drivers.
Check out the easiest way to make compass in Minecraft.
9. Reinstall Minecraft 
Sometimes your Game data are corrupted and it causes you a lot of problems besides this LAN not working error.
Uninstalling the app and giving a fresh installation may surely help you to fix this problem.
To uninstall the app you need to go to Control Panel> Uninstall a Program> Right click and select Minecraft to uninstall.
Again you can download the app like you have done it previously from the store and also get the latest javaw exe.
10. Remove all the Minecraft Mods
Mods of Minecraft are awesome and playing with them is more fun but they cause various problems. Although Mods in Minecraft are hard to play, you can easily change the Minecraft difficulty levels for your ease.
This may be the main reason behind your LAN connection problem with the Minecraft app. Though all Mods don't cause this issues but some of them really do. So, it's better to remove all the mods from the game to fix this LAN problem.
Again, if you are playing minecraft without any Mod but your partner/friend does then this may also cause problem.
To solve this issue try to  ensure that both of you are not using any mod or both of you are using the same exact mod of minecraft. Do recall that the modded version contains more buried treasures in Minecraft.
How to connect to Lan Minecraft
To play multiplayer mode with friends, all  of your fellow members need to connect their device to the same LAN. Otherwise Minecraft can't connect to lan.
Choose a computer host that is fast enough to play Minecraft while  running the server smoothly for other players. Log in to Minecraft and choose Single player mode. Select a new world or an existing world.
Press the Esc Key and Select Open to Lan button. Choose a game mode for other players. The default mode will be Survival Mode. You can also choose whether to enable cheats or not.
Set all your desired options regarding the game and click Start LAN World. You will see a message saying a local game has been hosted. Tell other players to join your game using the Multiplayer option.
Minecraft multiplayer not working issues occur when the host uses multiplayer mode to direct connect Minecraft lan.
FAQ
Question: What does LAN mean?
Answer: LAN stands for Local Area Network. There are two types of LAN. The standard one is the wired one that is connected by ethernet cables. On the other hand, there are wireless LANs, too, like the Wi-Fi connections.
Question: How do I fix LAN world not showing up?
Answer: Whitelist Minecraft from the Firewall Setting of your Windows and Disable AP isolation to fix the Minecraft LAN server not showing up.
Final Thoughts
The error LAN Not Working is a great torment for the windows PC users.
But it's good that it has working Fixes.
Hopefully the fixes worked for you.
I am very eager to know the step that worked for you. So, don't forget to inform us in the comment section below and stay tuned.