So, you want to rebuild the database on your PlayStation 5. And you want to know how and why you should do it?
You have come to the right place then.
Being a tech geek, I can guide you through the procedure and answer all your general questions, like what rebuilding does on your system, why and when you should do it, what happens afterward, etc.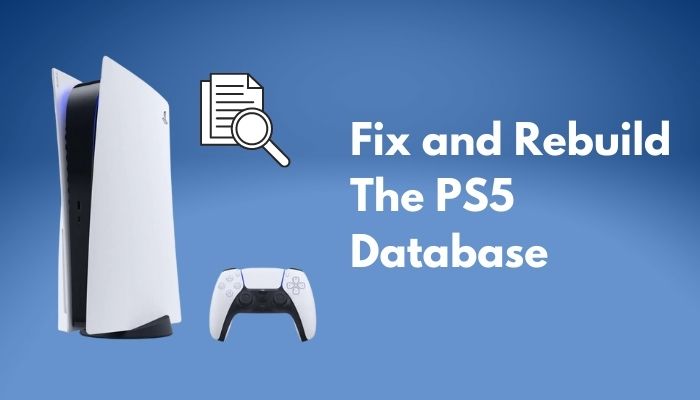 What does rebuild database mean on PS5?
Rebuilding the database is a maintenance feature on the PlayStation that checks for issues such as corrupted files, redundancies, etc., sorts and cleans data on the HDD/SSD to free up space, and eliminates the issues to speed up your console. It is a version of the defragment feature on computers.
 Read till the end to find out more about rebuilding the PS5 database in detail.
Also, check out our separate post on how to fix PS5 crashing/freezing issue.
What Does PlayStation 5 Rebuild Database Do?
The Rebuild database feature is basically a version of the Disk Defragment feature you will find on PCs. It scans your entire storage and checks for
Corrupted files
Unsorted or duplicate files that might be slowing down the system
Redundant files such as system update files
Then it re-organizes the unarranged files, removes redundant, duplicate, corrupted, or broken game files, and re-maps your database on the storage.
What Happens If You Rebuild Your PS5 Database?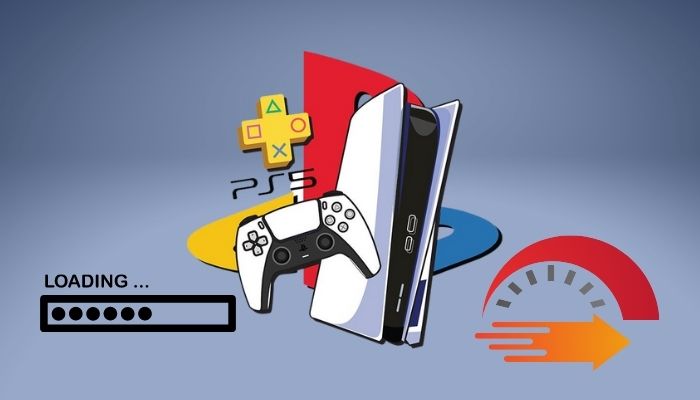 So, we have explored what rebuilding does in your system. In simple words, it checks for any file issues and eliminates them to make your console run smoothly or get it out of unexpected errors.
The rebuild option is the first thing you should try when you run into some error or face lag/crashing/freezing issues. It tends to solve many of the fundamental problems.
If your PS5 not downloading games in rest mode, then quickly check out our epic guide.
Here are the outcomes you should see after rebuilding the database:
Faster boot time and smooth console experience.
Fixed game downloading or updating issues.
Quicker loading time of games and apps.
Removal of corrupted and redundant files.
Lessened chance of encountering game crashing/stuttering/freezing issue.
Freed up storage space.
Fix any unwanted temporary issue.
So, we can conclude that rebuilding the database is an essential maintenance feature for the PS5. You can do it on a regular basis, like once a month, or if you run into any issues with your PS5.
Follow our guide to fix PS5 not charging in rest mode.
When Should You Rebuild Your PS5 Database?
Database rebuilding is a PlayStation maintenance feature with many advantages mentioned in the previous section of the article. You can use this whenever you run into any of the issues mentioned below.
Here are the issues you can resolve by rebuilding the database:
If your games or patches fail to download.
If you are stuck with Queued for Download or View Details
If you feel your console is lagging in menu navigation or when using regular apps like youtube.
If random frame drops occur or stutter while playing games.
If your games are crashing or freezing or your console is randomly shutting down while playing.
If your games are taking noticeably more extended time to load than before.
If your game fails to load/DLC contents fail to load
If the console fails to read game discs.
The rebuilding doesn't necessarily limit itself to solving these particular issues. If you ever run into any unexpected issue with your console, rebuilding the database is the first option you should consider before moving on to more complex solutions.
You can also rebuild your database after a regular interval, like once a month. It's not mandatory, but it will help keep your system clean and deliver faster performance.
Also, check out our separate post on why does the PS5 turn off randomly?
Does Rebuilding PS5 Database Delete Files?
No, it doesn't. It only scans for and removes redundant, corrupted, and duplicate files you won't need.
Understandably, as rebuilding does clean up some data, you might be wondering or confused about which files will be deleted and which ones will be kept.
So, I will list out the files here which rebuilding WON'T remove from your PS5 storage:
Your installed games and apps.
Your saved game data.
Your saved profiles are on the console.
Any external files you have saved in the storage.
However, some users sometimes report game updates/patches/DLCs being removed after the rebuild. It's nothing much to fret about! You will just have to download the patch/DLCs for that particular game after the rebuild.
If you are still skeptical about losing your game data, you can upload it to the PlayStation cloud to retrieve it anytime. Although PS5 plus will cost you a few bucks, the service it provides is invaluable and highly convenient.
Now that you know your essential files will be okay, hopefully, you are not hesitant anymore and ready to take the step forward.
Also, check out our separate post on how to fix PS4 error code e-82000168.
How To Rebuild the PS5 Database
Now that you already know why you should rebuild your PS5 database and the outcomes you can expect.  Let's walk you through the process of rebuilding the database.
N.B. The process is identical on both the PS4 & PS5.
Here are the steps to follow:  
Turn off your PS5, either using the controller or by pressing the power button for several seconds.
Press and hold the power button once again.
Release the button when you hear the second beep, roughly 7 seconds later after the first beep.
Connect your DualSense PS5 controller to the console.
Press the PS button to pair between them.
Hover to the 5th option Clear Cache & Rebuild Database, from the Safe Mode options on your screen.
Select Rebuild Database and click OK.
Upon finishing, the console will restart, sign in again.
There will be a status bar on the screen to keep you updated with the progress.
After rebuilding its database, the console will give you slightly faster performance and any lag or issue-free experience in games.
How Long Does it Take to Rebuild a PS5 Database
Rebuilding the database operation generally takes up to several hours depending on many factors like
Size of your storage
Amount of occupied space
The number of games installed on the system, etc.
The progress bar shows you the estimated time necessary to complete. Many users get anxious when they see the prompt showing 3 or 4 hours remaining.
Don't worry. Rebuilding the database is a time-consuming operation. It has to scan all the files on your drive and check for any errors and redundancies. So, it is just taking it's time.
Rarely it can even take up to 10 hours to complete. Let me remind you, there is nothing to worry about!
It's best practice to start the process when you are not planning to use it for several hours or before going to bed.
How to Fix PS5 Database Corrupted Error (CE-109801-9)
The CE-109801-9 error on PS5 is a database corruption error. It gives out a message: The database is corrupted. It will now rebuild. Then attempts to rebuild the database and fails multiple times.
What exactly triggers this error is not very clear. The probable reasons could be: prematurely turning off the console, rest mode, presence of corrupted game files, etc.
Here are the methods to try to fix this error:
Restart your PS5.
Disable the Rest mode. To do this, navigate to Settings > System > Power Saving and then select the option Don't Put in Rest Mode.
Stop/pause all the current downloads and updates.
Reset your PS5. Navigate to Settings > System > Reset Options and then select Reset Your Console. Don't worry; this won't remove any of your installed games or saved game data.
If the first three method doesn't work, resetting the console will surely do the job for you.
Conclusion
So, here you go! Now you know everything about the whole Rebuild Database process on your PlayStation. And, hopefully, you have completed rebuilding your PS5 database.
I have tried to answer all of the questions regarding this process. If there is anything else you need to know, ask me in the comment section. I will get back to you with the answer/solution.