PS5 is a cherishable console, but people who got their hands on the piece are not so lucky. Numerous new PS5 users have already reported that their console is already bricked.
If you got your PlayStation 5 and fear it will brick anytime, don't worry. I will explain how you can protect your console from bricking. Also, if you somehow bricked your console and are looking for answers to fix it, you are in the exact place.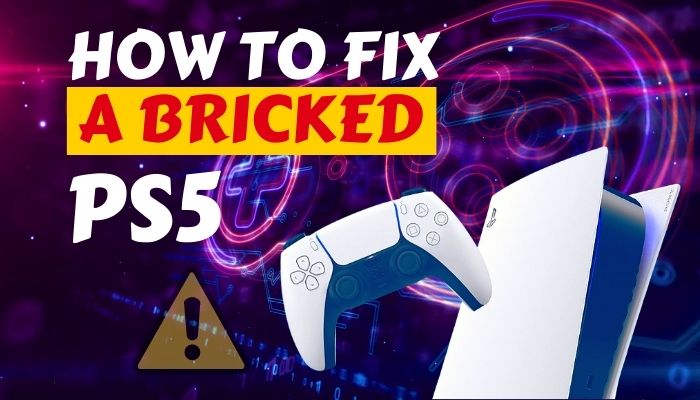 Let's sort the issue out!
How to Find Out Your PS5 is Really Bricked or Not
When you can't start your PS5, don't assume that the console is bricked or broken. Occasionally, while in Rest mode, it may seem that the console is bricked. You can press your power button for 15 seconds to wake that little bugger away from its rest.
Plus, for three different reasons, you can face brick PS5. so cross them away before concluding that your PS5 broke down.
Here are the reasons for seeing the brick PS5:
Power Supply: Ensure the power cables are OK and your wall outlets are working accordingly. And you must avoid the common mistake of pressing the Disk button, not the Power button, as those are situated side by side.
Software Issue: If you can boot into the safe mode, then the main issue is in its software, most likely a software bug. In that case, read the following heading and solve it with the exquisite techniques I displayed.
Hardware Damage: When your console is damaged internally, you can not boot the device, no matter how hard you try. Then you have to call in the big guns, which means professional tech support from Sony.
By checking them all out, you will reach a decision. Now it's time to move further into this article's verses and fix your brick PS5 issue.
How to Fix a Bricked or Broken PS5
After opening the PS5, when you see a black screen as if the console is bricked, try to wake the device from Rest manually. Also, attempt to insert a disc, unplug the power supply, complete the power cycle, reboot to safe mode and reset the console to fix the brick PS5.
Pursue the techniques I showed here sequentially to resolve your PS5 brick issue.
Here are the steps you must track down to fix a broken or bricked PS5:
1. Manual Reboot From Rest Mode
Trying hard and soul to turn on your PS5, but it looks dead? Don't worry. Press the Power button for 15 seconds, and your console will be alive. But this will only work if your PS5 goes into Rest mode automatically. And this frustrating software bug can take your soul away sometimes.
Therefore, do you get your remedy for the issue? Now let's make sure that you never face this problem again. For that, you need to deactivate the Rest mode from your PS5.
Here are the steps to turn off the Rest mode in PS5:
Go to the Settings of your PS5.
Move to System.
Select Power Saving.
Choose the Set Time Until PS5 Enters Rest Mode.
Select the Don't Put in Rest Mode option from the During Media Playback and While Playing Games drop-down menu.
Also, you can conclude this operation by holding the Power button until you hear a second beep. But when your console is not booting in Safe Mode, you can solve the issue. However, if this method doesn't apply to you, don't be upset; move on to the next.
2. Try to Insert A Game Disc
After analyzing several brick case histories of PS5, I concluded that sometimes trying to insert a game disc into the PS5 can resolve the issue. But don't force the disc into the console; just give it a gentle push, and if it takes the disc, your brick problem will disappear.
Furthermore, resolving the issue can ease some of your pain when your PS5 is stuck on the black screen.
3. Unplug The Power Supply
As I have mentioned in the earlier heading that due to a faulty power supply, your PS5 can become bricked. To annihilate this error unplug the power cable from your PS5 and wall outlet. Wait for 30 seconds and plug both of them in again. Then start your PS5, and your console will boot up like before.
4. Apply Another Power Cable and Outlet
When the exorcist himself is a ghost, can he chase away an evil spirit? Obviously, no, and the same can be said about power cables and wall outlets. So first, ensure that your power supply cable is not damaged and the outlets are all ok.
PS5 has the same power cable as the PS4; therefore, you can swap them. Plus, try other wall outlets and run the PS5. If none of the above works, then the following techniques can eradicate your brick console.
5. Operate A Power Cycle
According to numerous gamers, when they Power Cycle their PS5, it comes back to life from brick mode. And this process seems valid as a power cycle will erase all the VRAM (volatile memory) from your console, resulting in a clean console experience.
Here is the procedure to operate a Power Cycle on your PS5:
Press the Power button until the blinking lights are turned off.
Unplug the Power Supply.
Let the PS5 rest for 20 to 25 minutes.
Plugin Power Supply.
Turn on the console.
If your PS5 is bricked because of software bugs or a volatile memory issue, the power cycle will cure it.
6. Reboot to Safe Mode and Restart
A simple Restart can often become a paradise bliss for you and resolve your PS5 brick error. If you can power on your console, turn it off first and follow the rest to enter into safe mode and restart.
Here is the process to reboot PS5 to safe mode and restart your console:
Press and hold the Power button until you hear a second beep.
Connect the Dual Sense (PS5 controller).
Tap the Play Station button from your controller.
Select Restart PS5 from the safe mode.
When your console takes the restart and reboots, you can have a smile of satisfaction.
7. Perform A Manual Update
Updates can often turn our device performance upside down; a proper update can also fix the device. So when you see that your PS5 is bricked, manually update your console to make it functional again.
Here's how you can manually update your PS5 console:
Go to the official website of Play Station, Download the latest update and save it into a FAT 32 USB drive. Ensure that the USB has at least 500 MB of free space. Afterward, connect the USB to PS5.
Boot the PS5 into safe mode by pressing the power button until you hear a second buzz. Then click the Play Station button.
Select the Update System Software option from the safe mode.
Choose Update from USB Drive.
Finish the updating process.
Check out whether your issue is dissolved or not.
8. Reboot To Safe Mode And Reset
Now for the last resort, you can navigate to the safe mode and Reset your PS5. Resetting the Play Station will erase all the stored data, but it can bring your dead console back, so it's a smart move.
Here are the steps to reboot your PS5 to safe mode and perform a Reset:
Press your PS5 Power button and hold it until you hear a second beep.
Connect your controller to the console and press the Play Station button to enter Safe Mode.
Choose the Reset PS5 (Reinstall System Software).
Wait until the reset is complete. Hopefully, after giving the PS5, it's required Reset; it's not brick anymore. You can also factory reset PS5 without the controller, and this process can back you up when your controller has no charge and you don't know how long its charge lasts.
9. Contact Sony
Nevertheless, if your Play Station 5 is still behaving like brick after so many adjustments, then there is no other option than to call it a day and consult an expert. You can also contact PS5 support. And if you have a warranty, they will provide a case in your mailbox.
Therefore, pack the PS5 as instructed and ship it back to Sony for repair. When you don't have any warranty or papers, you should take your console to a reputed Tech specialist close to you.
How to Stop Your PS5 From Bricking
"He who has overcome his fears will truly be free" keeping that quote from Aristotle in mind, let's be free from bricking problem of PS5 with some preventive measures. Using a UPS, checking updates before installing them, and playing safe games are those criteria you must follow to avoid bricking.
I elaborately described them below so you can grasp the idea of stopping brick on your PS5.
Here's how you can stop your Play Station 5 from bricking:
1. Use a UPS
Who doesn't want Uninterruptible Power Supply (UPS), right? It can save your PS5 from sudden Power outages, and you can use its extra power to shut down your console normally. So what are you waiting for? Just go for a UPS and make your PS5 Brick free.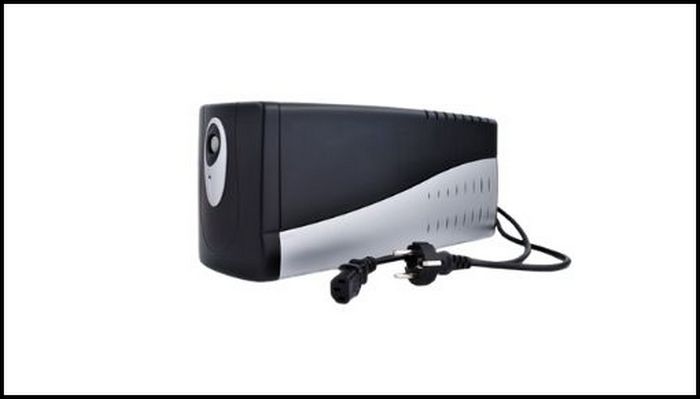 However, only some types of UPS can match up with the load of your PS5. That's why take advantage of a 1200 VA UPS to be on the safe side.
2. Be Aware of Updates
Updates are good; this idea needs to be corrected. Especially for PS5, updates can be disastrous. Therefore, before updating your console, read the update's review and be patient for 3 to 4 days. Go ahead with the update when you see all are okay, and there's no negative review.
Additionally, it will be best to have a UPS when you update your console because a sudden power cut can hamper your update. As a result, your console can become a brick. When your PS5 controller doesn't update, settle that dispute before it creates inconvenience.
3. Check Games Before Playing Them
Upon its launch, PS5 held its bargain in many aspects, but some recent Triple-A titled games on this console often require more power. Black Ops Cold War and Horizon Forbidden West are two of those wrongdoers that can brick your PS5.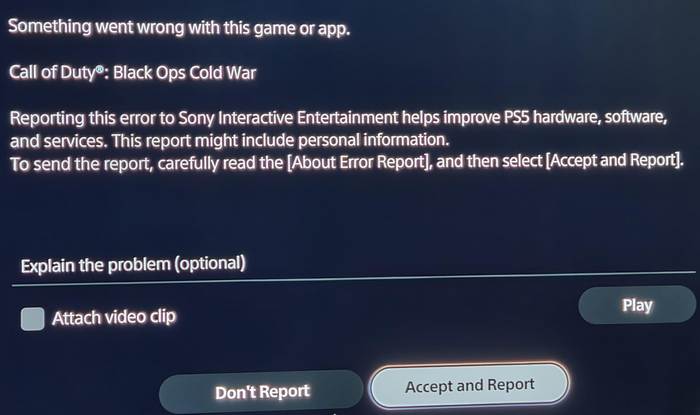 Therefore, before buying or installing a new game, read about its review and ensure it is safe. After taking all the stated preventive actions, hopefully, you will never face the PS5 won't turn on issue.
Final Thoughts
It is a bummer at the end of the day if your PlayStation 5 somehow bricks.
However, it is up to you to keep your console safe. Also, when you fall into dark times and your PS5 is already bricked, this article will show you the way to fix it.
It's time to take your leave. Let me know in the comment how this content aids you in this fixing journey.