You just logged into your PlayStation console and want to play multiplayer games with your friends, but all of a sudden, you cannot get online!
Every time you want to get online, Error code E-82000168 is hitting your screen.
So why are you seeing Error Code E-82000168 on PS4?
Error code E-82000168 appears on PlayStation if the Server is down or unavailable. Besides, if you are not connected to the internet, this error might occur as well. However, if required ports are blocked then you might see error e-82000168.
As a gaming enthusiast, I know how frustrating it can be, so I came up with a complete guide on how you can fix Error E-82000168.
Fix for this error is applicable for both PS5 & PS4 users.
So, keep scrolling and try the fixes accordingly.
Also, check out our separate post on how to fix PS4 error code CE-300227.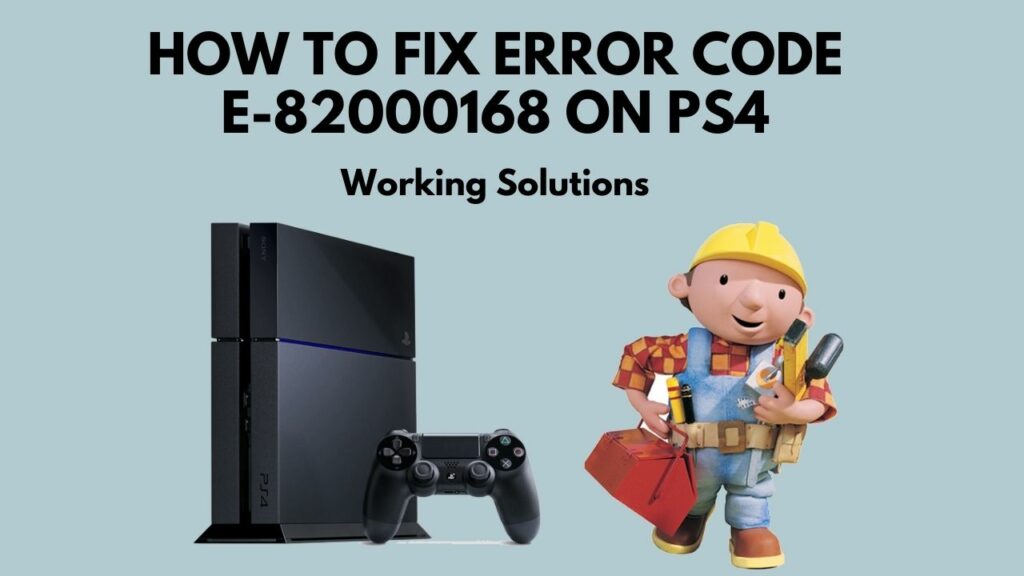 How to Fix error code E-82000168 on PS4
Before commencing the steps let's know:
What does PS4 Error E-82000168 mean?
PlayStation4 Error Code E-82000168 means you cannot go online and play games with your friends. And if you are lucky and have the physical version of PlayStation games, you can play the single-player campaign of games.
But if you are someone who is stuck with the digital version of the console?
Well, then you cannot even play single-player campaigns because of the PS network being down.
Pretty frustrating, right?
Don't worry; you can fix the problem in no time.
Also, check out our separate post on how to fix PS5 error code wc-365475.
But you have to know why it is happening?
Error Code E-82000168 occurs for various reasons. To fix the error, you need to find the possible reason for this error. Some common problems that trigger this error are:
The PlayStation network is down.
Internet connection is not available.
Required Ports are blocked.
Router firmware is outdated.
Now that we know what can be the possible reasons for this error. Let's get into troubleshooting.
Also, check out our separate post on how to fix PS5 error code ce-108255-1.
Here are the steps to fix Error Code E-82000168 on PS4:
1. Test the Status of the PlayStation Network Server
If the PSN server is down in your region, there is no way can get online. So, before everything, you have to check if the servers are up and running.

Go to your web browser.
Type in PSN sign-in.
Navigate to the official PlayStation site.
Log in to your PSN account.
Fill up your region.
Press OK.
There you go; if the servers are down, you will watch all the warnings in red, and if the server is running, there will be no error status.
So, if the servers are down, don't worry, sony will fix it in no time.
And if the servers are up and running, follow the fixes down below. Want more PS5 games? Check our other round-ups on the best PS5 horror games & best PS5 games for kids.
2. Test your Internet Connection
Sometimes network connection is unavailable for the PlayStation consoles. If the network connection is down, then Error code E-82000168 will occur.

Go to settings from your PS5 menu.
Select the Network.
Click on Test Internet Connection.
After a few seconds, you will see if your network connection is OK or not. If your internet connection is up and running, you will no longer see the error, but try giving your ISP a call if you still face the error. Also, Check out our Top 10 picks for the best PS5 racing games.
3. Update your Router's Firmware
If your router firmware is outdated, it is likely that you will face error code E-82000168. It is relatively easy to update a router.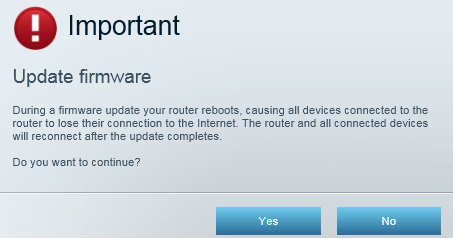 Login to your Router via browser.
Go to the update section.
Download the latest firmware.
Install the latest firmware.
Reboot the Router.
Now that you have updated your Router check if the error is still there or not.
If it is still there, follow the next two methods. Also, check whether you can play Roblox on Ps4.
4. Setup port forwarding on your router
You cannot enter into your PSN account if the relevant ports are restricted on your router.
Port Forwarding differs from Router to Router, but the primary method is the same.
A static IP address is required before port forwarding; it can be set up on your computer.
STATIC IP: 
Open Command Prompt and run ipconfig/all, then hit Enter.
Make a note of the IPv4 address, Subnet Mask, and DNS Servers.
Navigate to the control panel, then choose View network status and tasks, followed by Change adapter settings.
Change adapter settings can be accessed via the properties menu by right-clicking on it.
Search for Internet Protocol Version 4 (TCP/IPv4), select it, and then click on the Properties button.
Add a checkmark next to it. Use the following IP address: then replace the IP address with a new address. It will be identical to the default gateway. Simply replace the last credential with something between 1 and 254.
Type on IPv4 address, Subnet Mask DNS Servers, and then paste the address you collected before.
You now have a static IP address. Check out how to play discord on PS5.
PORT FORWARDING:
You now have a static IP address. Login to your router through a web browser to set up port forwarding.
Navigate to the port forwarding area, which is generally found under the Advanced settings.
Enter your IP address here.
Insert 80,443,3478-3480 on TCP and 3074,3478-3479 on UDP.
Restart the Router.
The router's port forwarding is now complete. You can check if you can now sign in to your PlayStation account.
If not, try the procedure outlined below.
5. Enable UPnP and DMZ on Your Router
Even though the ports are open, you may see this error because UPnP and DMZ are deactivated. It is very simple to enable them. So, let's get started.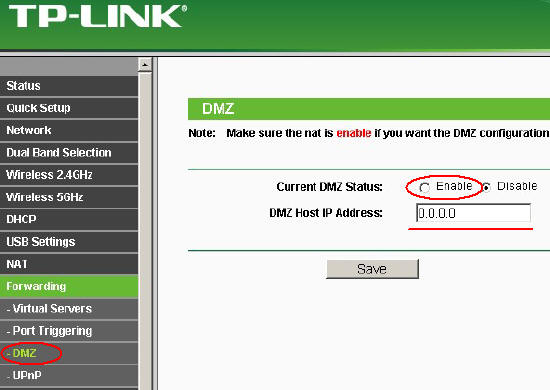 Sign to your Router via the web browser.
Proceed to the forward port section.
Go to UPnP and turn it on.
Navigate to the DMZ section after activating UPnP.
Enter your PSN IP address (if prompted), then select enable.
Restart the Router.
Then go to settings and test your internet connection on PlayStation Console.
Hopefully, you will no longer see the code E-82000168.
Final Thoughts
It isn't very pleasant at the end of the day if you cannot go online and play with your friends.
Hopefully, with this guideline, you can solve your problem.
And if you have any more queries, you can always reach us.