Tired of failing to sync RGB components of your PC with the Asus Aura Sync software?
Is ASUS Aura Sync app giving you restriction in showing off your RGB rig?
I had faced the same problems like you. I know how it feels like.
Aura Sync Errors
It gets worse:
When the beauty of the RGB of your gaming PC is ruined by a simple app like this.
But don't worry. I will give you the simplest solution to these problems.
In this post I'm going to help you fix all the issues of the Aura Sync Software like: aura sync not working, not detecting motherboard, not syncing with RGB components e.t.c.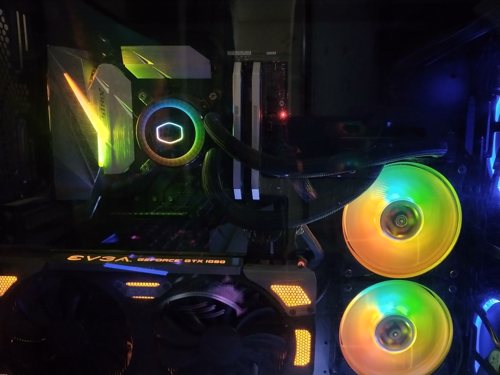 In this post I'm going to help you fix all the issues of the Aura Sync Software like: aura sync not working, not detecting motherboard, not syncing with RGB components e.t.c.
What is ASUS Aura Sync?
Asus Aura Sync is one of the finest apps for controlling your RGB peripherals like: Motherboard, RGB RAMs, LED strips, RGB fans and any other RGB compatible components of your PC.
You can also:
Turn off all the LEDs when you don't want your PC to light up just like the corsair icue app.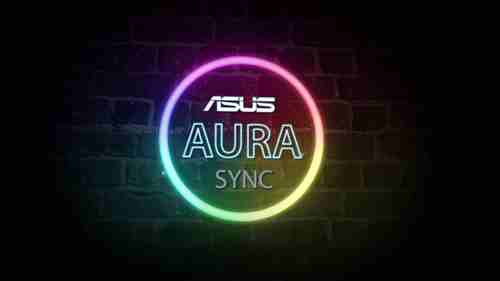 It's a must app for the PC enthusiasts and RGB lover gamers.
Using this app you can:
Set different types of effects with RGB LEDs. You can control every RGB compatible components' light of your PC. You can also set the colors of LEDs according to your wish.
Note that:
Aura Sync works on Aura Sync compatible ASUS motherboards only. If you are using a gigabyte motherboard then you need to install gigabyte RGB Fusion app and for MSi motherboard you need to get Mystic light app.
If you are looking for an app to control the RGB lighting of your Laptop or your gaming keyboard and mouse then be sure to ​Download the  Armoury Crate app.
In case you are using an ASRock Motherboard an you are facing issues with RGB lightning sync then be sure to check our separate trouble shooting tutorial on ASRock Polychrome RGB not working.
Also check out our ultimate review on the best budget AIO cooler Cooler Master ML240R. which is also aura sync compatible. And the handpicked list of best aura sync RGB fans .
Possible Issues with Aura Sync Software
Aura sync is an excellent app for LED lighting control.
But people face different problems with it.
I know this is crazy:
When your expensive RGB components are not lighting up according to your wish for a simple app like this
The issues you may be facing are:
The Asus Aura Sync app is not opening
Sometimes you may find that, you are double clicking on the asus aura sync app shortcut icon but it isn't opening.
You also might have also:
Tried using the way of running the app as an administration or opening it from the search box. This happens sometimes due to inappropriate installation.
Sometimes your Power supply is unable to supply sufficient power to glow up your RGB gaming PC. So, quickly check out what power supply you are using and make sure to upgrade it if necessary.
ASUS AURA has stopped working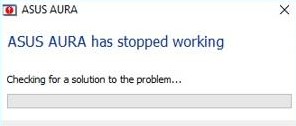 Asus aura sync usually stops working for inconvenience in syncing with different components. Other than that it also happens sometimes while opening the app. Some times the error also shows as aura sync not responding like origin does sometimes.
Aura sync also doesn't work when your CPU is over performing for msmpeng.exe.
Some times your antivirus blocks aura sync from doing anything by regarding as idp.generic maleware.
Unresponsive buttons are those which you will find little bit dark in color in the app. When Asus Aura Sync can't find any of the components to sync with it shows non clickable buttons there.
Some users also report that their aura sync buttons are not working when they find any default gateway error.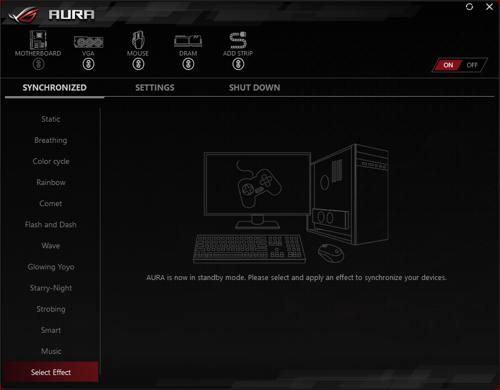 Also check out our ultimate review on Trident Z Royal RAM, and the gorgeous  gaming Case BitFinix Enso.
Aura Sync unable to sync with RGB lighting of different components
Yes, that's the most common problem of this software. Asus Aura Sync can't sync with all the components unless they are compatible with it. So, you may find some of the components are lighting in a different manner or they aren't glowing at all.
Aura Sync not detecting motherboard
The most annoying problem with the Asus Aura sync software is that, it can't detect your motherboard. As a result none of the compatible components can sync with the app.
Which ultimately leads your pc to look like a sad non-RGB PC.
But don't worry I have all the fixes to these problems. So, keep reading till the end.
Again, if you ever find that rendering device lost error then be sure to fix it.
Why Does Asus Aura Sync not Work?
Before going furthermore, I think you need to know the main causes that creates  problem between Aura sync and your PC. This will surely help you to fix your specific problem very easily.
If you are facing any problem related to laptop backlight not working then you will need to fix the error 87 too.
So, here are some of the main reasons why you are facing problems while using Asus Aura Sync.
Corrupted installation file: This is a common problem that most of the people faces. with the new download link you won't face any problem related to corrupted file.
Conflicting with other RGB Lighting software: Aura Sync doesn't work properly wen there are other RGB controlling software installed in your PC. Sometime free antiviruses like Avast causes problem and restricts the aura sync app.
Wrong Installation path: Aura Sync doesn't seem to open and work correctly when it's installed in any custom installation path. so, I will recommend you to install it in the default given file.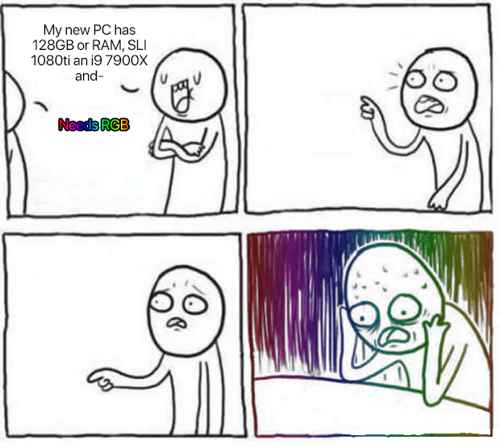 Also check out our separate tutorial on how to Overclock your gaming monitor's refresh rate. on your Gaming Monitor.
Fast Startup feature of Windows: The Fast Start up feature of Windows 10 let's the PC start very fast but it has some side effects too. you might face problems with aura sync when this feature is on. To make sure that, you are facing this problem, you will sometimes see that only the IO shield of the motherboard is blinking with red light.
RGB/ARGB Strips connected Inappropriately: If the RGB/ARGB headers aren't connected in right order, they will be unable to sync with the app.
If you face any application load error with aura sync or steam app then here's the solution.
Older Aura Sync app Version:The older versions of Asus Aura Sync app has lots of bugs. so, i will recommend you to download and use the latest version of this app.
Most of the issues of PC are more often related to the electric power supplied to the PC. and that's a a good PSU is a must for a gaming PC.
Here's our dedicated post on the latest PSU tier list.
Definitive Fixes for Aura Sync Not Working
You might be tired of these issues after buying expensive RGB peripherals.Now let's get into the main point.
There are some matters that you need to ensure before you want Aura Sync to work as your wish.
Firstly, you need to know if your components are Aura Sync compatible or not.
If your motherboard isn't compatible with Aura Sync nothing of my solutions will work.
So, for any components if you are wanting it to light up and sync with the Aura Sync app then then it need to be Aura Sync Compatible Component at first.
Secondly, you need to download the latest Aura Sync app.
You can get the latest official version of Aura from 10Scopes Aura Sync Download Page
The main problem occurs while installing the app in a wrong way.(more on that in just a minute)
Before you start installing there are some task you need to do to get the app work as you want.
If you are facing the error code 0x0003 then here's the solution.
1. Reconnecting the RGB Headers​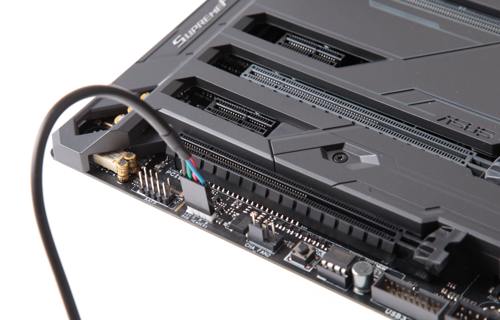 Connecting the RGB/ ARGB headers into the motherboard is very necessary task for lighting up your computer. If the connection is inappropriate or lose then it won't work at all.
Some people mess up while giving connections. So, make sure to connect the RGB headers perfectly to your motherboard.
So, reconnect the 3-pin ARGB or 4-pin RGB headers perfectly before expecting your desired results.
Pro tip: Here how to redeem netflix student discount for Free.
2. Uninstalling the other RGB light syncing apps
To make sure that Asus Aura sync work properly you will have to uninstall the other RGB Lighting apps. You can simply go to settings>Apps>the RGB software name>uninstall Or, Control Panel>Uninstall a program>the other RGB Syncing apps.
Also if you want to uninstall Geforce experience then click here.
3. Disabling the Fast Startup feature of Windows
This step will also solve your default gateway errors.
Though this app doesn't hamper the installation process but it creates problems after installing the app. For example: the Aura Sync app doesn't work while starting your PC and you will need to open the app separately to sync the RGB settings.
So, to unable this feature you will to go to: Control panel>select large icons>power options>choose what the power buttons do>Click "Change Settings that are currently unavailable"> Uncheck the box that says "turn on fast startup">save changes>Restart the PC
Also check our tutorial on how to improve your shooting skill.
4. Reinstalling the App
Yes, after completing all those steps above you will need to reinstall the app by downloading it's latest version from the official website. Appropriate installation is required as there are few tricks you need to apply to make the app work properly.
Unless its a jar file issue you should be good to go. no worries.
Now, Let's follow the final step by watching the video/reading the guide
Appropriate Aura Sync Installation Steps
•Unzip the file lighting control
•Go to the file and you will see a Folder named "AXSP". Open that folder.
•Inside the folder "AXSP" you will see 6-7 files (depending on versions).
•Now you need to do the following for all the files:
•Right click on the files
•Go to properties.
•You will see "Unblock" written beside a box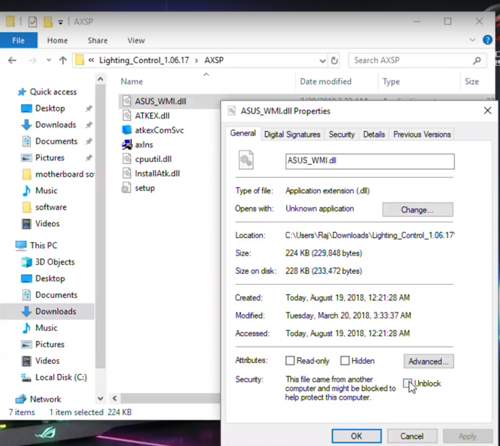 •Give check mark in that box.
•Then click the "OK" button.
•After doing all this, it's time to install the app from the "setup.exe" file using the recommended settings.
•Finally, run the app as Administrator.
Pro Tip: Ever played Minecraft? here's how to find different biomes in minecraft and fix it's LAN issues.
How to Use Aura Sync Software
The app is very simple to use. Here's how to use Aura Sync:
When you open the Aura sync app you will be able  see all your RGB components separately on top of the app window. Here you can choose which component will to with motherboard.
To link a RGB Component, you will need to click on the circle link button below that component and then click the refresh button.
There is also an on/off button on the top right to corner to switch on and off the  LED lighting.
Aura sync app comes with around 12 lighting presets. You can choose these Lighting effects from the left side panel. Once you select a preset you can simply click the apply button to check or apply it.
The interesting thing is that:
You can also edit these presets as like your wish.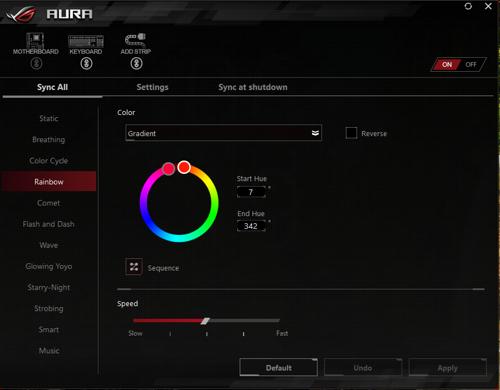 As you can see in the screenshot, There are meters for controlling saturation of colors of LEDs, speed of the effects & brightness of the LEDs.
There are options for choosing colors of the LEDs by gradients, reverse colors and color cycle orders too.
There is a refresh button on top right side of the app which helps when certain effects are not syncing properly with all the components
Note that:
Some of the effects like rainbow will give you the full effect with ARGB (Addressable RGB) peripherals only.
You will find a reverse button in the Rainbow effect that will raverse the movement direction of the colors which is a unique feature of Aura sync.
There is an effect called Smart, which will change the lighting colors according to your PC's temperature and performance.
Extra: Do you know? you can control your corsair RGB memory modules with Aura
Frequently Asked Questions
Some common questions I have been mostly asked related to Aura Sync Issues are:
Question: Does Aura sync work on any graphics card not from ASUS?
Answer: No,it doesn't work for any other providers. even all ASUS products don't support Aura sync
Question: How can I sync my whole setup with aura sync?
Answer: Either you can use all the aura sync compatible products Or you can modify things by adding Aura sync compatible RGB/ARGB LED strips.
Question: Does EVGA graphics cards work with Aura sync?
Answer: NO.
Question: Can overheating components cause Aura sync error?
Answer: Mostly NO.
Question: Are cooler master components Aura sync compatible?
Answer: Yes, most of them are compatible but not all.
Question: Are thermaltake riing RGB / riing trio RGB fans Aura sync compatible?
Answer: Until now only Riing trio from thermaltake is compatible with Aura sync.
Question: Does the software work after overclocking your RAM?
Answer: yes, It does.
Question: Does the software use unnecessary power?
Answer: no, your PSU will do the job.
Conclusion
Newer versions of the app will be hopefully more convenient to use.
Solving these problems will let you get ready for lighting up your RGB components according to your wish.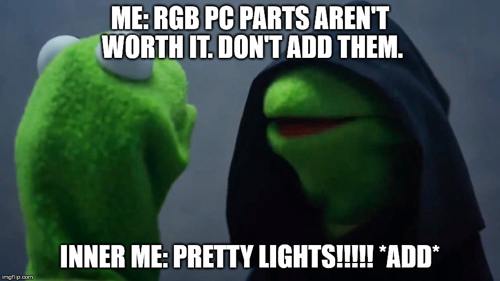 After all, Asus Aura Sync is one of the best softwares for RGB Light syncing.
With few fixes it's ready to control all the beautiful RGB lit components of your Beast Gaming PC.
Still can't fix? Comment below, I'll try my best to resolve your issue.