Whether to change the Backlights of Laptop or using Aura sync or using Hyperfan Mode, ASUS Armoury crate stands over all.
This Software is designed with so many features by ASUS that nearly every ASUS users recommend this software.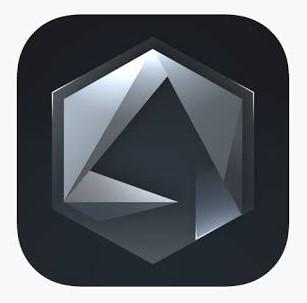 In this post, I am going to demonstrate you how to download, install and use Armoury crate.
So, let's begin.
​What is Armoury Crate?
Armoury Crate is a system controlling software which deals with many features including Turbo Mode, Hyperfan Mode, Highlights, Aura, GPU Overclocking etc.
One thing to take note is that, Armoury Crate is only supported by Coffelake models.
The best things about Armoury Crate are its cool features.
You can use the Hyperfan Mode for quick and easy system performance adjustments.
Also, the new user interface for ASUS gaming products offer layout to clearly display any information.
Additionally it gets better when I say:
You can connect Armoury Crate with your Mobile device.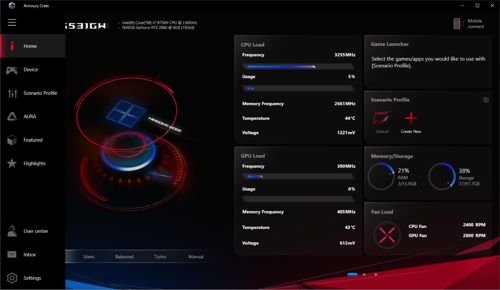 ARMOURY CRATE Features
New User Interface for ASUS Gaming Products
Highlights
InBox of promotional messages
Mobile Armoury Crate
Build-in Professional Gamer Profiles
AURA 3.0
Armoury Crate Download
Here is the 100% working version of Armoury Crate.
Download Armoury Crate latest version from the below links
Armoury Crate Latest (V 20191030) Download ➜➜
Note: We don't host/modify any proprietary software/files from ASUS. We only share the official direct link.
Important: Only downloading the software won't create a good performance PC. You have to follow the installation process step by step which I have provided in this post below.
Overall software rating: 4/5
Follow our guide on how to Fix ASUS Laptop RGB Backlight Not Working.
How to install Armoury Crate
The process of installing ASUS Armoury Crate is pretty straight forward.
So, don't forget to miss important steps while downloading the software.
Download the Armoury Crate Installer.zip from the mentioned link in this post.
Choose Extract All by right-clicking on Armoury Crate Installer.zip.
After extracting, navigate to SetupROGLSLService.exe file and wait until the installer downloads the Armoury Crate app and ROG Live Service.
NB: If you have a pre-installed Armoury Crate app, uninstall it before running the SetupROGLSLService.exe file so that you can install the latest version.
How to use ASUS Armoury Crate
Let's talk about how you can use the Armoury Crate.
Once you open the Armoury crate, you will see four options at the top of your screen. These are; The games library, Console, Featured and News.
In the games library you have all your games which have been added automatically. You also have specific features for every game such as; "My Record" which will show you the video recordings from that game along with the screenshots.
Also there is Scenerio profiles which will basically let you customize pretty much everything.
X mode will allow you to either extend your battery life or pump up the performance if you need that little extra juice.
In Console section you can customize nearly everything.
The aura option will help you provide Basic effects: Static / Breathing / Strobing / Color Cycle / Rainbow / Music / Smart to your hardware by syncing the Aura sync Compatible.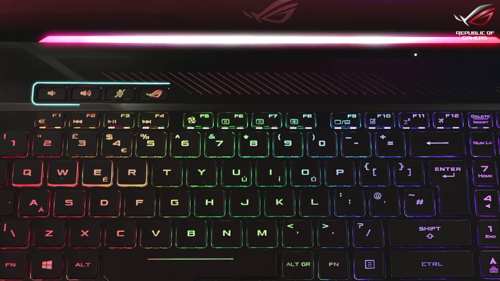 Difference between Aura Sync and Armoury Crate
A lot of users have been asking me what is the difference between Aura Sync and Armoury Crate?
Well, Aura Sync is an app that synchronizes RGB lightings.
To know more, check out our separate post: Aura Sync and it's download.
And, as for Armoury crate, it is also an App which includes the Aura Sync Feature along with Turbo Mode, Hyperfan Mode, Highlights, GPU Overclocking etc.
Basically, Armoury crate can be connected to your mobile devices and is also available on Google Play whereas, Aura sync isn't available on Google Play.
The Option Aura Sync tab in Armoury crate will allow you to control all Aura Sync-compatible connected devices which basically means that, you can change Aura Sync effects and modify synced devices using this tab.
It gets better when I say;
You can modify performance settings, including fan speed of the motherboard, mouse DPI, AIO-cooler adjustments, Macro-key or display settings when your device is not Aura Synced using the Device tab in Armoury crate.
In fact, these features are not available in Aura Sync App.
Armoury Crate Software Bugs
Let's be really honest with you.
After you Download and install Armoury crate, you will face a lot of bugs.
Bugs in Scenario Profiles, Macro, Mouse, Keyboard device configuration will cause your temper to rise.
But don't lose control.
I have provided the links above and so you can download and install it very easily using the guide I provided in this post.
FAQ
Question: Why the Armoury Crate software not working on my laptop?
Answer: If your ASUS product doesn't meet the Armoury Crate requirements then, there is a high chance of not working the software.
Question: Can I Download Armoury Crate from my non ASUS product?
Answer: Yes, you can download Armoury crate on any device from our link.
Question: Will Armoury crate work on my ASUS SCAR III G531GW?
Answer: Yes, Armoury crate will work on ASUS SCAR III G531GW along with ASUS ROG STRIX G531GV-AL172 and ASUS TUF FX505DT.
Question: How do I upgrade Armoury Crate?
Answer: Microsoft Store and ROG Live Service will automatically upgrade Armoury Crate app.