The Asus Fan Xpert is a utility software from Asus to monitor and manage your PC's fan speed and modes. From custom fan speed to choosing your fans up or downtime, the Fan Xpert is an excellent option for you to use.
It gives you an excellent overview of your Pc's fans and other heating aspects so that you can get a profound cooling for your PC. The software is easy and efficient for quick use.
I have used the app for a hefty amount of time, and I can assure you that it is useful software to use.
Continue reading to grab every bit of information about the software. Also, there is a one-click link for downloading Asus Fan Xpert 4 on your PC.
Download Asus Aura Creator as it is an advanced lighting software for your PC.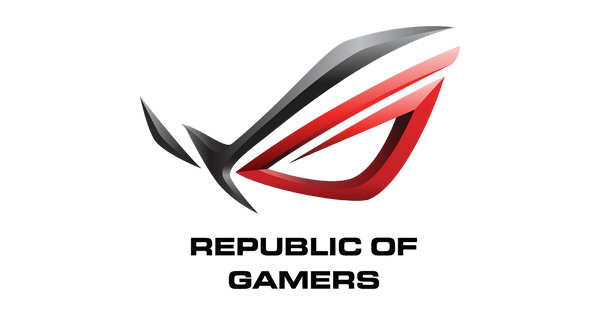 What is ASUS Fan Xpert?
Asus Fan Xpert is an official app from ASUS to help you with your Pc's fans' proper and efficient monitoring and customization. You can quickly get updates about your fans' usage and its aspects with the software from its easy user interface.
The app allows you to engage your fans in speed, curves, uptime, downtime, spin time, etc. It can also help you by selecting various fan modes to choose the best fan options easily.
Download Asus Smart Gesture touchpad driver to help you set and change your laptop's touchpad gestures.
Download Asus Fan Xpert 4 for windows 10
Fan Xpert app is a user-friendly software that is easy to download and is compatible with the latest windows. Here are some of the features and the download link.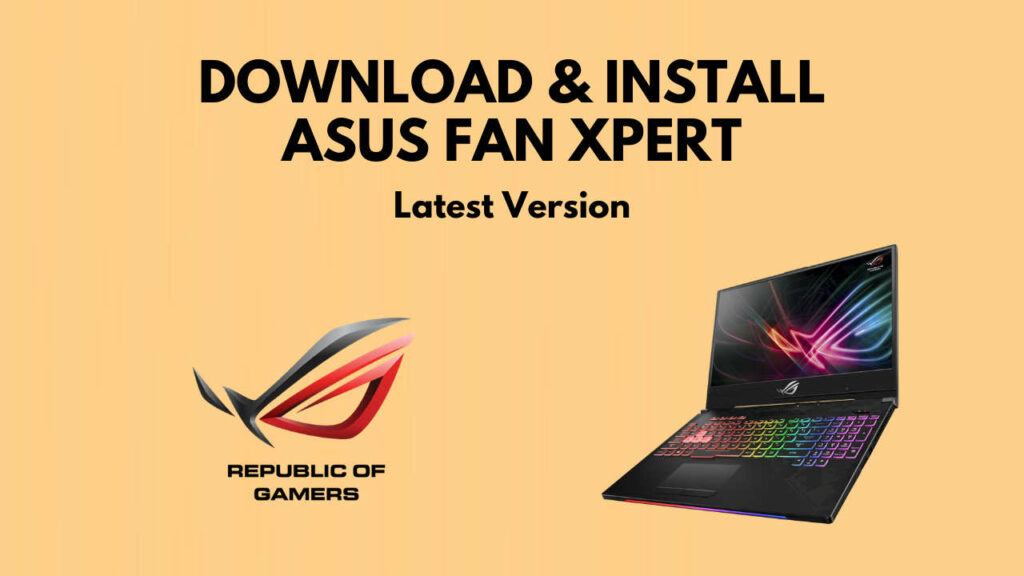 Fan Xpert APP Unique Features:
Monitor fans accurately
Custom and set preset to use.
Fast and reliable.
CPU and motherboard heat monitoring.
Easy interface for users.
Heating system monitoring
ASUS FAN XPERT 4 Version Info
All the file/s mentioned above are hosted on ASUS'S server. We don't host or modify any file whatsoever. Fan Xpert is the proprietary software of Asus.
| Name | Asus Fan Xpert 4 |
| --- | --- |
| Developer | Asus |
| Latest version | 4.0 |
| Compatibility | Windows 10 |
| Price | Free |
| Ratings | 4/5 |
Related contents you should read about setup ASUS Aura Sync motherboards in iCUE easily.
How to install Asus Fan Xpert 4
Fan Xpert 4 is free software from the company itself. It is quite simple to install. You can get an overview of the fans you use and overall stats with the Fan Xpert app's help. Pc's heating management is very efficient, thanks to the software itself.
The software is very secure to use and also does not harm or damage your PC and data. So, it is overall a compact app for PC gamers. Download Ai Suite to integrate several ASUS utilities together.
Here are the steps to install Fan Xpert by Asus:
Download and extract the zip file.
Install the downloaded file.
Move the file to the desired location.
Run the software as an administrator.
How to use Asus Fan Xpert
Fan Xpert app helps you to customize and monitor the aspects of your fans very smoothly. You can watch the temperature and voltage usages with the app. Moreover, customizing the curves, spin time, uptime, and downtime is very efficient with the software.
The app is a compact and reliable software to use. You can easily change and select your PC's fans' various modes to perform the best heating management.
The latest version of the software has specific bug fixes and updated optimization, which help you run the software efficiently.
Fan Xpert works best with armoury crate software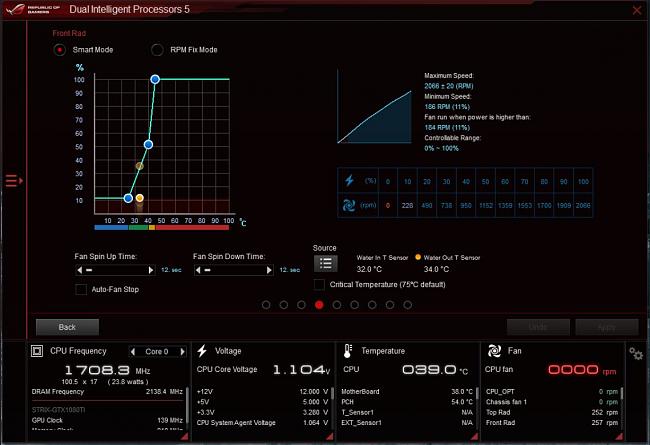 Here are some steps to use FAN Xpert:
1. Open the software to get an instant overview and chart update of the fans. You can watch the temperature, fan, and voltage usage at the bottom.
2. Click on the various fan modes to get the best out of the fans quickly. Different fan modes are-
Silent Mode- Decreases the noise of the fans and silents the heating process.
Standard Mode- enables a balanced set of fan speed and noise.
Turbo mode- increases High fan speed and capability.
Full speed- maximizes fan speed to give you an enhanced heat sink.
3. Set custom fan settings and save on the "save profile" settings. You can load the fan settings profiles after saving your custom sets.
4. Select the CPU fan and change its settings. You can select the uptime and downtime with the sliders and choose between smart and RPM fix modes to customize the process.
5. Select the all-in-one pump to custom the fan's speed by moving the dots from the smart mode. It will run at full speed if you do not custom it.
You may also like to read about the best 5 ASUS Aura sync alternatives.
Is the Fan Xpert app necessary?
The Fan Xpert app lets you optimize and enhance the performance of your computer. It is very efficient in expanding the heating management for you. The software enables you to manage the fans of your computer that can help you optimize your computer. You can select which function you want to use while using your PC. That helps with the initial heat management of your computer.
You may ask:
Does the fan Xpert 4 help you with custom fan curves?
The Fan Xpert app is very efficient for customizing Fan curves. You can very easily customize your fan's curves by going through the settings of the app. The software has an easy interface that helps you custom the curves quickly.
Also, Check out how to Download Razer Cortex game booster to intensify your in-game performance.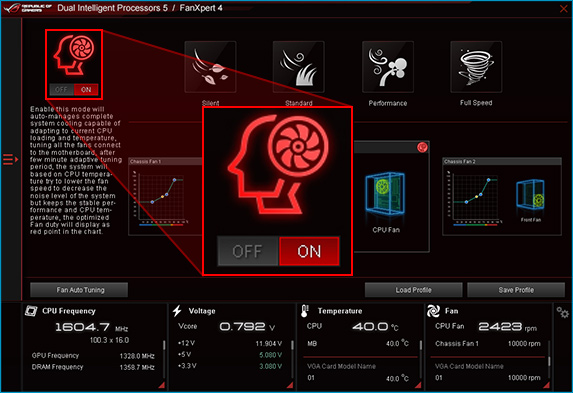 Fan Xpert helps you boost your fan speed to give you perfect satisfaction while gaming. You can increase your fan's spin time very quickly with the app. Furthermore, you can showcase your heating to keep updated about the motherboard, CPU, and other housing fans.
The app lets you choose between various modes for you to get the best heating efficiently. You can get the best heating efficiently. You can easily select the silent, turbo, full speed, and standard modes to manage your fan settings.
Malware and privacy issues are a significant concern for consumers. The Fan Xpert 4 has no problems with malware and never puts your data at risk.
It is a very efficient app to optimize and boost up your computer's fan speed. For gamers, it is a useful app to have quality game time. Also, check out the latest version of Sapphire Trixx software to customize, boost, and overclock your GPU.
Is Fan Xpert 4 software safe to use?
The Fan Xpert app does not need any information about your PC, making it very secure to use and download. It has no issues with malware-related problems.
I have used the software, and I have found no problems regarding any malware. There is no problem with viruses. Your computer data also remains risk-free.
There will be no data loss or violation of privacy from the software. It is 100% safe to use Fan Xpert software. Moreover, It will not harm your Pc's Fans. You can use it very smoothly and without hesitation.
Download Corsair Link to monitor your PC fan speed, temperature, and cooling system of your Corsair PC.
Final Thoughts
Fan Xpert 4 software is a fast and efficient app to use. It gives accurate heat monitoring results swiftly. The software is easy to use for the interface provided.
You can manage your Fans' heat settings by customizing the settings and fixed preset to select your fans' modes. The algorithm is very good and reliable as well as efficient for a user.
The app is a compact and excellent choice for monitoring and customizing your PC's fan settings. I  recommend the Fan Xpert 4 app to any consumer who wants to custom their fan processes.