As a PC Enthusiast, I know how tough it is to deal with the RGB lightings, when you have different model of Motherboard.
That's where Corsair shook hands with ASUS and introduced iCue Software to manage the lightings of a wide range of Aura Sync compatible ASUS motherboard.
It's great because the motherboard RGB lighting zones will now be integrated in iCUE.
Make yourself comfortable following this epic guide, as I am going to show you:
What happens when Aura Sync Links with Corsair iCUE
And How to ASUS Aura Sync Motherboards in iCUE
So, let's get started.
Why to Integrated Aura Sync in Corsair iCUE?
The Aura Software only runs on ASUS products and Corsair iCue software runs on only their products. This is where the game starts.
What happens when you unite both of them?
After the CES 2020 announcement, the motherboard RGB lighting zones will now be integrated in iCUE. This means that, ASUS Aura Compatible Motherboards will be displayed in Corsair iCUE and the RGB Lightings can also be controlled with other iCUE supported devices.
This is fantastic to see such a level of integration between two different companies.
Have some time to spare? Quickly check out our epic guide on are motherboard standoffs necessary.
But here's the kicker:
The software released is in beta version.
This beta version brings RGB lighting control over a variety of Aura Sync compatible ASUS motherboards.
One little drawback is that:
RAM will not work until you have a Corsair RAM. But the latest updates might fix these peripherals too.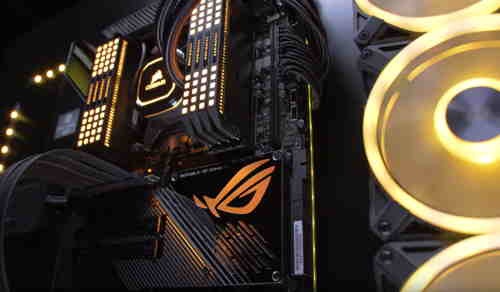 The biggest benefit about the integration is that, you don't need both Aura sync and Corsair iCUE to be running at the same time. This software will do the work of both.
Even if you don't have a single Corsair Product, you still be able to run this software on your ASUS motherboard.
Not only you can control the physical lights of your RGB components, you can also customize the ASUS motherboards RGB headers.
So, I would say that this is a great deal for PC Case Light or even your Desktop.
Check out our experts tested and reviewed the best RGB CPU coolers, best Aura Sync RGB GPU.
How to Setup ASUS Aura Sync Motherboards in iCUE
I have been using Aura to customize my Motherboard Lights but trust me this iCUE is significantly more advanced piece of software. To setup ASUS Motherboard Integration in Cosair iCUE, you will need these 4 files:
ASUS Aura Sync Utility Tool (Version 1.07.79)
Corsair iCue (version 3.26)
Aura Sync Compatible Motherboard
Integration File iCUE ASUS plugin
Now that, you have all these 4 integratory files, you can now begin the installation process.
Also, check out our separate post to find out whether Motherboard Screws Universal or not. Have some time to spare?
Here are the steps to setup ASUS Aura Sync Motherboards in iCUE:
1. Download and Install Latest Version of iCUE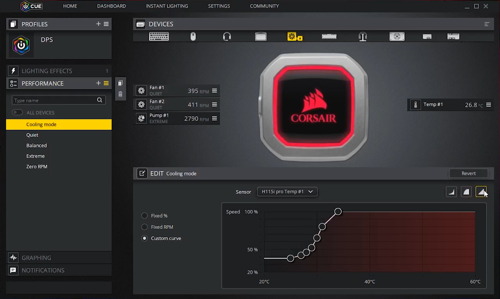 For the perfect setup, you need to download the latest version of ICUE (v.3.26 or newer). Run the step file and install iCUE to File Directory Location: C.
Note that:
If the application starts running in the background then, exit it using the Windows system tray.
2. Install or Update ASUS Aura Utility Software
Before installing ASUS Aura Software, you to know one important thing:
The Aura Software won't run simultaneously with iCUE software. So, don't try to run both the software at the same time.
Now install newer or latest version v.1.07.79 Aura or update the existing App.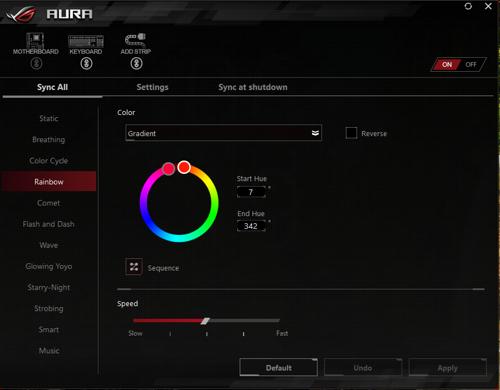 Once you installed the Aura software, make sure not to run the app as it will clash with Corsair iCUE. Only the Aura Application and Services needs to be installed.
Keep in mind that:
The ASUS aura need not to be active or run at the background. Once you have made it here, move on to the next step.
3. Download iCUE Aura Plugin
Download the iCue Aura plugin and browse the files to the following location Directory:
Local Disk C > Program Files (x86) > Corsair > Corsair iCUE Software > Plugins.
After you have strapped the plugins in the correct directory, move on to the next step.
4. Sync all RGB lighting of ASUS Motherboard by Corsair iCUE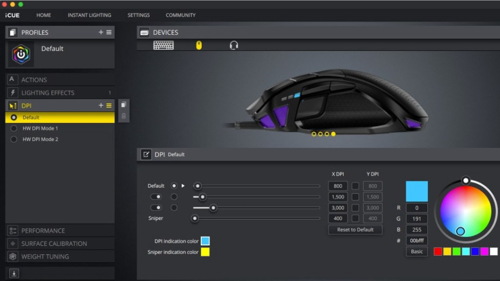 To run this step you need Aura Sync compatible motherboard. If you have an Aura Supported motherboard then, once you start Corsair iCUE app, it will appear as the ASUS motherboard.
One thing to keep in mind is that:
The Lightings available in Corsair iCUE depends on which model of Motherboard you are using.
Want to know the best part?
You can allocate multiple layers of lighting zones for complex animations.
iCUE is also able to control components connected to your RGB headers.
But the problem is:
The digital 5 volt ARGB headers will not work at this time.
Well, this is how you connect iCue and Aura Motherboard completely to sync up the lighting of your entire RGB system.
Download Aura sync Plugin for iCUE
Aura Sync PLugin for iCUE software allows you to control the RGB lighting of your Aura sync compatible ASUS motherboard and all RGB components connected to it by iCUE.
Download Aura Sync Plugin for iCUE from here:
Download Aura sync Plugin for iCUE
➜➜
Check out our separate post on Motherboard Affecting Performance on PC.
Frequently Asked Questions
Question: How to sync ASUS Aura with iCUE?
Answer: Here are the steps to sync ASUS Aura with iCUE:
1. Install the latest version of iCUE and also install Aura Sync Plugins.
2. Go to settings after opening iCUE.
3. Enable full software control by clicking the icon of your system memory.
4. Open Aura sync and click the link button under the DRAM icon.
5. Click Yes to apply changes.
Question: Can Aura be Sync with iCUE?
Answer: Yes, you can Sync ASUS aura with iCUE. The latest news announces that Corsair shook hands with ASUS making Aura get completely synced with iCUE.
Final Thoughts
The Corsair iCUE software will both be loved and hated by you. But personally, my experience with the Beta version is not bad at all. I had very small problems with this software and I personally like things to be done in a simple and easier way.
Whenever it comes with RGB components, I like it to be controlled universally.
Though the number of Addressable RGB lighting zones vary with the motherboard's model, the same iCUE lighting zones will be used just like a RGB LED strip.
Even if your device is connected to a RGB header, it can still be controlled as one single lighting zone.
I hope you are able to setup ASUS Aura Sync Motherboards in iCUE easily. Do let me know if you are facing any problem in the comment section below.