Are you unable to Sync light effects with your ASRock RGB Motherboard?
Bored seeing the error Access violation at address 000000FF.Read of address 000000FF?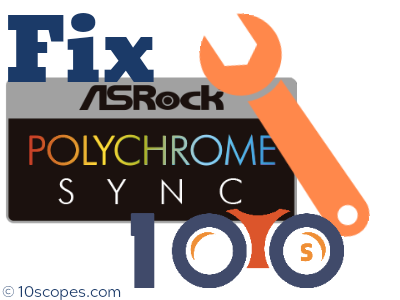 And are you looking for a way to fix asrock polychrome sync rgb not working?
Then you come to the right place.
Do you have the latest version? If not, then download ASRock Polychrome Sync latest version first.
​What is ASRock Polychrome Sync?
ASRock Polychrome Sync is the official app of ASRock for syncing all RGB components of a PC built with ASRock Polychrome Sync motherboard.
Keep in mind that:
Sometimes it's not any software issue. Your weak power supply can also be the reason for RGB lighting issues. So, check what your power supply is and make sure it's sufficient enough to light up your PC.
Note that:
Your Motherboard must be compatible with ASRock Polychrome Sync to run the app and sync the RGB components.
This is a great app to sync the RGB lighting of your motherboard as well as other RGB components.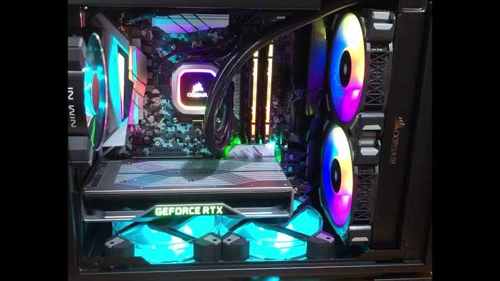 It becomes easier:
When you can Sync all your components lighting by only one app.
Again if you want to sync any RGB component they bust be polychrome sync Compatible. Otherwise asrock software won't detect them and you won't be able to sync them together.
Reason Behind ASRock Polychrome Sync Not Working Properly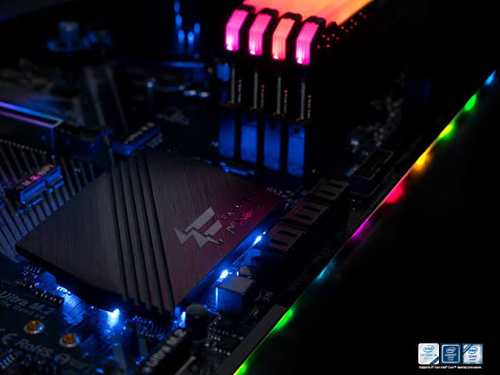 ASRock RGB LED Utility or ASRock RGB software doesn't work for non-compatible motherboard. Again if your driver gets corrupted then asrock Polychrome won't open.
I am using an Asrock x470 master SLI motherboard and after building my PC I found that my ASRock RGB LED Utility not working. Whenever I try to open the app it shows the error:
This utility is not for this platform
I have heard that many people have been facing the same issue with B450, X470, X570, Z370 and Z390 Polychrome Sync compatible ASRock motherboards.
ASRock RGB software didn't seem to work properly and I tried to fix the issue for like one month.
I also checked out few solutions which enabled me to open the app but it didn't let me sync or change the RGB lighting.
When I tried installing a newer version of the Polychrome sync app after 2-3 weeks I encountered the message:
Access violation at address 000000FF.Read of address 000000FF
I know it's frustrating but:
I have finally found the reasons behind this error and this helped me fix the error too.
Why Am I seeing Access violation at address 000000FF.Read of address 000000FF
ASRock Polychrome Sync access violation is a message which shows up when your Polychrome Sync app can't link with the RGB lightning control center of your motherboard.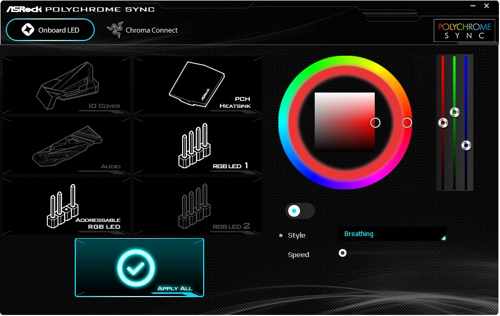 The app polychrome sync is a good app but it's user experience is hindered when it doesn't work properly and also shows these errors.
There are actually few other reasons too behind this problem like, wrong implementation of the RGB control center.
Again if you use a component that is not compatible with Polychrome it won't work.
If you don't connect the RGB headers properly it may also be the cause of this problem.
Also related: The Best Gigabyte RGB Fusion 2.0 Alternatives
Fix Asrock Polychrome Sync Motherboard Errors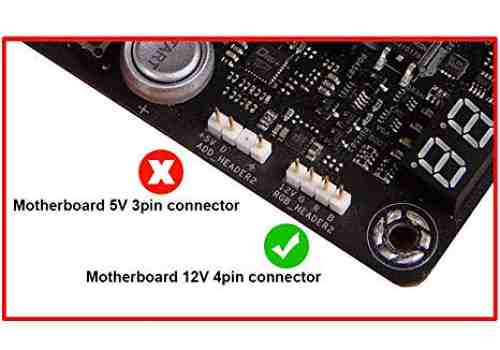 There are few steps you need to go through before going to the Fix directly. Here are they:
Download and install the Latest version of RGB controlling utility app for your motherboard from the official website.
Check all the components along with the motherboard that they are polychrome sync compatible or not.
Unplug and re-plug the RGB strips correctly to your motherboard.
Uninstall other RGB sync software (at least for fixing this issue. After that you can reinstall them).
Make sure your PSU is Capable enough (PSU Tier list) for lighting this RGB LEDs.
Check if any misleading app(msmpeng.exe) is blocking the whole process or not.
Takeout your BIOS battery and replace it with a new one if it's weak.
Easiest Fix for ASRock Polychrome Not Working/Not Detecting Devices
Running into problems with the ASRock Polychrome RGB controller software is a common problem nowadays.
But you should feel lucky as you will be fixing the issues right now.
You can try the ASRock RGB LED download file to fix this issue.
Though i will recommend you to try the easy way mentioned below.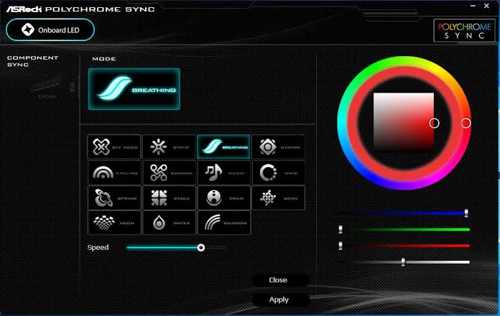 So, here are the steps that you need to do to fix all issues of ASRock Polychrome:
Download and install the RGB utility app(Polychrome sync) for the specific model of your ASRock motherboard.NB: Use the recommended settings while installing the app.
Now press the windows button on your keyboard and type Command Prompt and hit Enter.
Then in the Command Prompt window type

cd C:Program Files (x86)ASRock UtilityASRRGBLEDBin

This will locate the RGB utility file.
The next step is to flash the RGB control center chip of your motherboard. Command for different motherboard is different. That's why I have given them all for you. One of these command will 100% work for you.To flash the RGB chip use the following commands respectively:

C:Windowssystem32>wICPFLASH.exe /File=nu51_1.10C:Windowssystem32>wICPFLASH.exe /File=nu51_1.08C:Windowssystem32>wICPFLASHADSBv2.exe /File-nu51_2.06C:Windowssystem32>wICPFLASHADSB.exe /File=nu51_2.07

NB: here I have only changed the last part which is the file number for different types of motherboards. You can also check this after using the first command that I have shown in step-3.
It will take a few moments to flash the chip. After it's done, simply hit Enter then press Alt + F4 to close the application.
Now, give a fresh restart to your PC and check if the solution worked for you or not.
And [Boom].
Your RGB lighting started to glow.
Again if you are still facing problems then be sure to check the steps required before fix again and you will be good to go.
Related content you should read: Best Aura Sync Compatible RGB/ARGB Fans
Frequently Asked Questions
Question: What does Access violation at address 000000FF.Read of address 000000FF mean?
Answer: The error Access violation at address 000000FF.Read of address 000000FF means that the software is unable to connect with specific hardware module.
Question: How to fix Access violation Error on ASRock Motherboard?
Answer: You can simply locate the utility app folder and flash it's settings to default to fix this error.
Question: Why is my Polychrome Sync not detecting any device/ motherboard?
Answer: Polychrome Sync won't work and detect any device unless you give a flash to the RGB module of the motherboard manually.
Question: Why is my Ploychrome sync not syncing LED/not working properly?
Answer: Polychrome sync has some access violation issues. You need to fix this issue as we have shown in this post to get your LEDs sync/working perfectly.
Final Thoughts
Finally if it worked perfectly then let us know your feelings in the comment section below.
On the other hand:
In case it doesn't work at all then be sure to claim your warranty and change the motherboard as soon as possible.
It's a quite common case that:
Electronics can be faulty coming out of the box. It's a manufacturing problem.
So, don't worry the sellers will surely replace it with a new one if a have warranty available with you.
Also let us know the other problems that you often face while sing computer to get easy and working solutions.