Updated your BIOS, or made some changes in the BIOS, saved it, but when restarted your PC, you got a completely black screen?
You're freaking out, murmuring, "What have I done?" "What will I do now?"
Don't worry! This is not an uncommon issue at all. Being in the tech industry for a long time, I still listen to people facing this issue a lot these days. 
However, I will explain and give you the exact solutions you might need to solve this issue.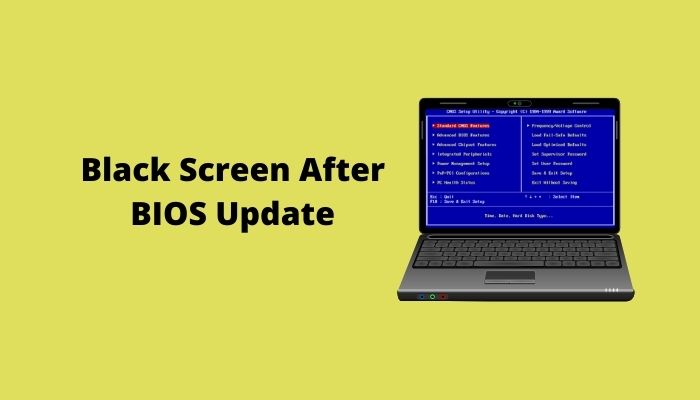 So, why is my screen black after BIOS update?
Your screen is black after the BIOS update because your BIOS splash screen went away, and the Windows loading screen hasn't loaded. This could be for changing the BIOS results in failing the CMOS memory, corrupted installation of Windows, failing motherboard, failing HDDs, and so forth.
Maybe you aren't a tech wizard but want to solve the problem yourself. Well, the process is simple. You can follow this and fix your problem. But if you get confused, go to your nearest computer repair shop.
Whatever you do, take a shot reading this article till the end.
Follow our guide to fixing CPU Fan Not Detected in BIOS.
How to Fix Black Screen After BIOS Update
Let's say you wanted some changes in your BIOS for gaming, rendering, or working something vital to you. As the motherboard or computer manufacturer has the update on the website, you updated your BIOS this way.
But, this is risky because it is seen that sometimes after updating BIOS, when people restart their computer, they find a black screen pops up. So, if this happens to you too, follow the instructions and solve your problem. 
Here are the steps to fix a black screen after Bios update:
1. Check the Reset Button
Force your PC to shut down. Unplug all the chords and peripheral devices. I don't know which motherboard you use. Some motherboards contain a reset button, and some don't.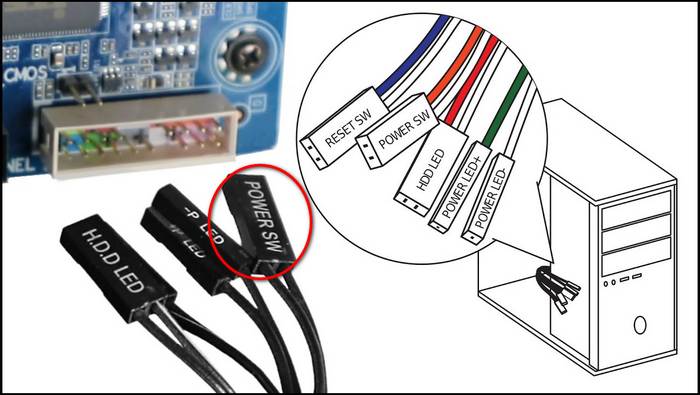 So, if your one contains a reset button, press it, and you're done. Power up your PC and see if it solves your problem.
2. Remove Memory Battery
if your motherboard doesn't contain a reset button like mine, you must rely on the CMOS battery. Replacing it bring back the screen again for some people.

So, if you are using a desktop, then follow this:
Remove all the screws on the backside by using workable Screwdrivers. 

Slide the side panel off. 

Track down the motherboard. It is a shiny, round metal, bigger than a watch battery. 

Remove the battery from the motherboard. Wait for 5-10 minutes. 

Replace the battery with a new one in the same place with the same orientation.

Power up your PC.
Check out our separate post: Will SSD reduce high disk usage?
But if you are a laptop user, you have to:
Flip your laptop over and remove the screws one by one. 

Track down the motherboard and remove the shiny and round CMOS battery from the motherboard. Generally, it is placed within a small holding socket. 

Insert a new battery in the exact location with the same orientation. 

Rescrew every casing in the laptop and reinstall the battery. 

Reconnect AC power and turn on your laptop.
If this process solves your problem, you don't need to follow the third one. But if it doesn't, don't hesitate to follow the third fixation.
Caution: Before starting to pull out the CMOS battery, make a note of all BIOS settings on your system.
3. Short CMOS Jumper
After powering off the PC, unplugging the power cord, and removing the screw, find the CMOS battery. 
Use a jumper cap to short the CMOS pins. You can use any screwdriver or conductive material as a jumper cap.

Press and hold the jumper cap for 10 seconds, and then remove it.

Plug the power cord and power it up. See if the problem resolves. 
As almost every laptop does not have a jumper, you can't perform this operation on your laptop.
You might be wondering about jumpers right now if you don't know what it is and what the work of a jumper is. 
Check out the easiest way to fix M.2 SSD not showing up in BIOS.
So, what do Jumpers do?
Jumpers enable the computer to close an electric circuit, allowing the electricity to flow on another circuit. It is situated on the motherboard of a PC and configures computer peripherals, say, HDD, sound cards, motherboard, etc. It consists of small pins that are covered with a small plastic box.
In your A levels, you might be familiar with the shunt. Well, these jumpers work like shunts, or you can consider it as a shunt. Even it is also called jumper shunt sometimes. 
So, here are all the three solutions that have been stated. Follow this, and I believe you will be able to fix your problem.
Solve: Computer Doesn't Boot After BIOS Update for Intel
If your desktop board is from intel and updating your BIOS, your computer doesn't boot right after the update; you can solve your problem by following these two below-mentioned methods. 
Method 1: Clear the CMOS
Clearing the CMOS memory can solve the BIOS corruption. But make sure to note down the existing settings as all of your customized settings in the BIOS will be lost when you clear the CMOS memory. Follow the steps:
Turn off all the peripheral devices and disconnect the computer power cord from the AC power source. 

Slide the side panel after removing the screws. 

Move the configuration jumper from pins 1-2 to pins 2-3. 

Plug the power back in and turn on your computer. 

Your computer will boot into

BIOS Set Up Maintenance Mode

automatically. 

Press F9. It'll help restore the BIOS factory default values.

Press F10 to save and exit.

Turn off your PC and disconnect the computer power cord from the AC power source again. 

Move the configuration jumper from pins 2-3 to 1-2.

Slide the panel and re-screw it. 

Reconnect the AC power source and turn your computer on.
See if your computer boots or not. I hope it does. But if it doesn't, follow the next one.
Method 2: Remove CMOS battery
You can boot up your PC by removing the CMOS battery, as it is one of the proven methods of bringing back the ability for a PC to boot after updating BIOS. To remove the CMOS battery:
Turn off all the peripheral devices and disconnect the power cord from the AC power source. 

Find the CMOS battery on the motherboard and remove it. 

Wait 10 minutes for the CMOS battery to lose the settings. 

Reconnect the CMOS battery as the previous orientation.

Plug the battery wires back into the connectors. 

Reconnect the AC power source and turn your computer on.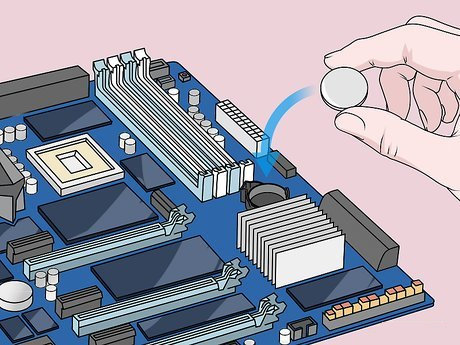 Thus following this process, your computer will definitely be able to boot up after the BIOS update for Intel.
Do check our latest post on BIOS Application Error 501.
ASUS Notebook Black Screen, No BIOS: After BIOS Update
Some ASUS Notebook users complained recently about having a black screen on their Notebook after the BIOS update. So, different methods are being applied regarding this. But the process I'm going to tell you is the most straightforward and most working of all.
Follow this and resolve your problem very efficiently. All you have to do is:
Force a shut down by long-pressing the

power key

.

Unplug your charger, i.e., AC power source.

Wait for 2-3 minutes and then replug the AC adapter.

Press the power button again. It'll help resume the BIOS update. 

Don't interrupt by doing something stupid. Wait for your BIOS update to complete. 

Restart your laptop and press and hold

F2

to enter the BIOS utility while booting up.

Press

F9

to load the

Default Settings

. Press

Enter

. 

Press

F10

to save and exit. Then, press

Enter

.
Your laptop will restart automatically and thus resolve your problem. Yet if the issue remains, you should undoubtedly go to your nearest ASUS customer service center for technical support. 
You may also like to read: Fix Disney Plus Black Screen Error
Conclusion
What do you think? Is it worth the risk? I don't know what you do or what your work is. So, I don't want to jump to any decisions right away. It's only up to you whether you wish to update your BIOS or not.
If you made your decision to do it, you could do it. But make sure you know what to do when a situation like this, black screen after BIOS update happens.
I gave you the exact information on what you should do in a situation like this. So, have you resolved your issue? Let me know.