Want to get the Advanced tab in BIOS, but it is hidden somehow in your hp computer? Or having tons of problems with your PC, and you know how to solve them, but you first need to access the Advanced option in your BIOS setting?
Well, whatever the reason, don't worry. I have been using one additional hp laptop for 7 years, and it's an HP ProBook 450 G2 Notebook. Working in the tech industry for 10 years and using a hp for a long time has some advantages, hasn't it?
Anyways, I will explain how you can access advanced BIOS setting in your hp computer in this article.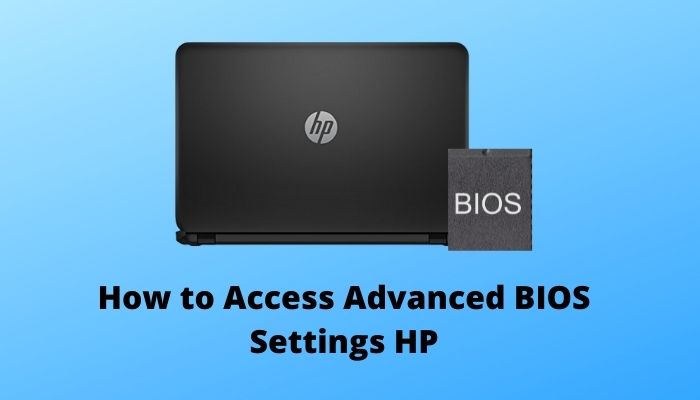 So, why do I need Advanced BIOS settings in hp?
You need Advanced BIOS in hp to enable/disable SATA controller, Onboard LAN, Onboard LAN Boot ROM, and so on. You also might need to change the primary video adapter. So, there are many reasons for wishing access to Advanced BIOS settings.
Read till the end to solve all of your problems regarding accessing the Advanced tab in BIOS.
Check out our expert-recommended Gateway BIOS Updates.
Access Advanced BIOS Settings in HP
Though the title indicates what the article consists of, I will try to cover one more brand on accessing the Advanced BIOS setting. But first, let's talk about how we can access the required tab in hp. Follow the instructions and get your Advanced BIOS setting. 
Also check our exclusive tutorial on can SSD Improve FPS.
1. Restart your Computer
Stop whatever you are doing. Take time for saving it and then restart your PC. You can also turn off the computer and turn it on after 10 seconds.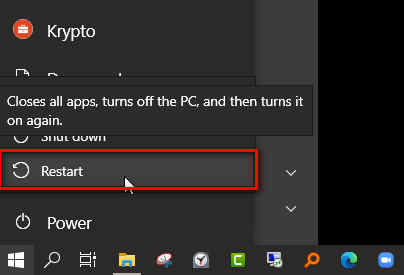 Have some time to spare? Check out our latest fix for BIOS Not Detecting USB.
2. Enter BIOS Settings
Press the Esc key repeatedly until the Startup menu opens. Meanwhile, when your computer boots up, press F10 to open the BIOS Setup Utility. You will see Main, Security, System Configuration, and the Exit tab but no Advanced tab.
Follow our guide to fixing CPU Fan Not Detected in BIOS.
3. Power Off/ Restart your Computer
Power off or restart your computer again, and this time press F9. Then press CTRL+F10. It'll take you to the Boot Manager, and you will find Boot Option Menu there. But don't do anything stupid.
Go through our epic guide on how to Fix Keyboard Not Working In BIOS.
4. Press F10 and Get the Advanced Tab
When the Boot Manager page comes, press F10. It'll take a second or two to open the BIOS Setup Utility. And this time, you'll get an Advanced tab on the right of the System Configuration.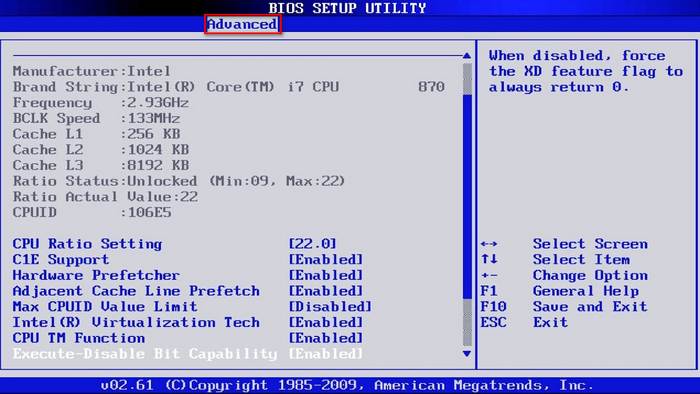 Thus following this process, you'll get access to the hidden Advanced tab in your BIOS on your hp Pavilion, hp ProBook, and some other series. You'll be able to change SATA configuration, USB configuration, Chipset Configuration, Debug settings, and a whole lot more.
Check out the easiest way to Gigabyte BIOS ID Check Error.
Access Advanced BIOS Settings in Lenovo
As hp and Lenovo are different brands, they require different ways to solve problems. I will show two ways for your Lenovo to get the Advanced tab in the BIOS setting. Check out our experts tested and reviewed the best Aura Sync Compatible SSDs.
Restart

your PC if it is turned on. Otherwise, if it is turned off, turn it on.

Press the

F1

key 5-10 times after pressing the power button. Press

F1

for the last time while booting up your PC. Thus you will be able to enter BIOS. 

Press the A key immediately for the revelation of the

Advanced

option.
Check out our latest fix for fix M.2 SSD Not Showing Up In BIOS.
This procedure can work for some models. However, if the previous one isn't working for you, you can try the following one.
Restart

or turn your PC on.

Press the

F1

key while booting up your computer to enter your BIOS setting. 

Press

Fn+Tab

three times.

Reboot into the BIOS.
Also, check out our separate post on will SSD reduce high disk usage.
I hope this solves your problem. But if you still can't get the required tab by following this process, then I'm afraid no one can help you. Even if you go from community to community, I believe no one can help you with this.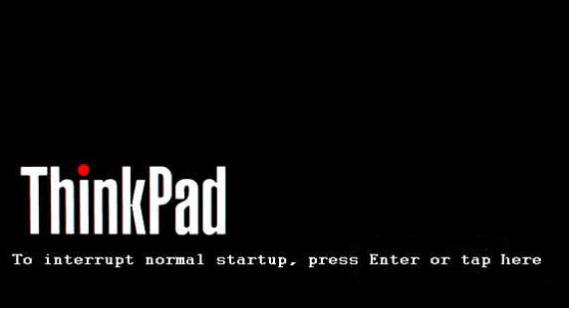 Why can no one help you access Advanced BIOS setting?
No one can help you access the Advanced BIOS setting on any brand because the manufacturer thinks you might use the Advanced BIOS setting improperly, which would surely harm your PC. So, in most cases, there is no way to unlock it. Yet, sometimes you might be allowed to change this.
Check out my new post on SVM Mode In BIOS.
AMI stands for American Megatrends Inc. This company develops BIOS for motherboard manufacturers. Most motherboard manufacturers hide some BIOS settings as modifying them can be very risky. So, before you change it, think twice.
Restart or turn on your PC.

Press the

Del

,

F1

, or

Esc

keys to open the AMI BIOS during the computer boots up. 

Press

Alt+F1

to unlock the hidden settings. If nothing happens, press

Shift+F1

or

Ctrl+F1

.
Thus you might be able to unlock the AMI hidden BIOS settings. If it doesn't help you at all, well, we have nothing to do at all.
Do check our latest post on the BIOS Application Error 501.
Conclusion
Some modded versions of BIOS can unlock the Advanced options, but this can damage your PC completely. So, I won't recommend them to use along with many tech guys.
Hence, I believe some of you will undoubtedly get helped while some of you won't. Whatever the case, comment below, and let me know. Besides, make sure you've thought enough to change your BIOS settings.