While the announcement of NVIDIA's latest RTX 3000 series took place, it's been a mouth-watering situation for the gamers. And why it won't be. These series of GPUs promise to offer a monster-like performance.
In a hurry, check my #1 CPU.
Or else, read my complete review on some superb gaming CPUs.
Now, the question is, what type of processor would be suitable for an RTX 3000 series GPU?
Simple. If you want to incorporate the RTX 3000 series in your build, you must have a CPU that is a gaming beast.
In this post, I will be reviewing some of the finest CPUs in the market that will most suit the RTX 3070, 3080, or 3090.
Check out our expert's recommended best RGB Hub and fan splitter cable for your ultimate rig.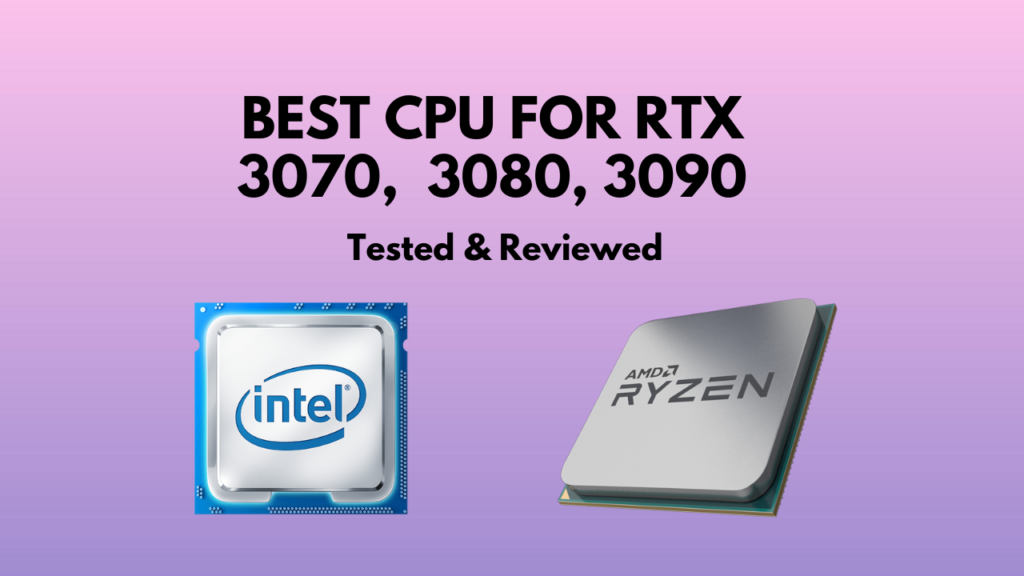 Best CPU for RTX 3070, 3080, 3090 Reviewed
High FPS demanding games require the best of the best GPUs. And this is where the models from the RTX 3000 series stand tall. They are designed to deliver the highest level of output, which will be an all-time high. The finest gameplay with the smoothest of the graphics is what this series of GPUs has to offer.
They are twice faster as the previous RTX 2000 series. Also, they can render games or videos at 4K resolution with ease. Even on a few occasions, these models can display 10K resolution at 120 FPS.
Sounds exciting. Isn't it?
But all these ain't possible if you don't have a powerful CPU to support them.
I won't waste your time anymore. So, let's dive right into the review.
Don't need air coolers for your rig? Check out our experts tested and reviewed the best RGB CPU AIO cooler.
Here are the nine best CPUs for RTX 3070, 3080, 3090:
1. AMD Ryzen Threadripper 3960X
I will start with one of the Threadripper processors from AMD. It comes with the following specs:
Number of cores: 24
Number of threads: 48
Base Clock: 3.8 GHz
Boost Clock: 4.5 GHz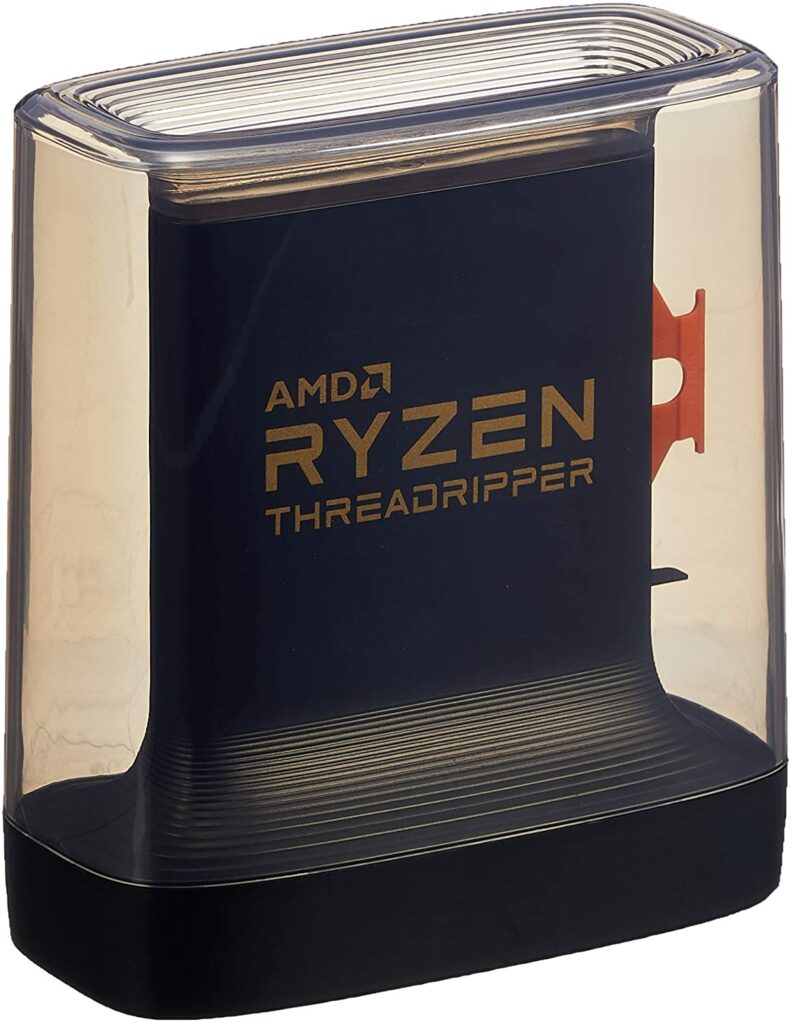 Check Today's Price of AMD Ryzen Threadripper 3960X ➜➜
This model of CPU from AMD possesses a tremendous value. It is a 3rd Gen processor from the brand that comes with a Gen2 architecture, and to be honest, it is the best option that you can get from the Ryzen 3000 series of processors.
The reason behind choosing this CPU is straightforward. It offers incredible outputs for multicore tasking needs, which eventually makes it an excellent option for high-end gaming builds.
It has a total of 140 MB L2/L3 cache. Also, it sucks a power equal to 280 TDP, which is similar to that of its predecessor.
Out of time? Check out some awesome RGB CPU coolers for your rig.
Besides, it comes with a decent base clock of 3.8 GHz and a boost clock of 4.5 GHz. Though by tweaking, you can go beyond and clock around 4.8-4.9 GHz.
I like this CPU because much improvement has been made about how it passes information to the motherboard, graphics card, and other components. It bears some fantastic features that Intel cannot match with its contemporary models. This CPU especially works with the TRX40 chipset, which features PCIe Gen 4 that Intel lacks.
Now, AMD says that this processor isn't about gaming specifically. But I found that it still pumps out a lot of frame rates while rendering the outputs.
That eventually makes it a strong option for any personal desktop dedicated to gaming. Moreover, if you incorporate this model with any high-end RTX 3000 GPUs, be assured about the strong gaming results you're gonna get. Also, this model is a killer at the price point you'll be buying, which eventually makes it the undisputed best option for RTX 3070, 3080, 3090 GPUs.
Should you buy an aio cooler? Check out how safe are aio coolers for your Rig.
2. AMD Ryzen Threadripper 3990X
My second option is another Threadripper processor from AMD Ryzen. It sports the following notable specs:
Number of cores: 64
Number of threads: 128
Base Clock: 2.9 GHz
Boost Clock: 4.3 GHz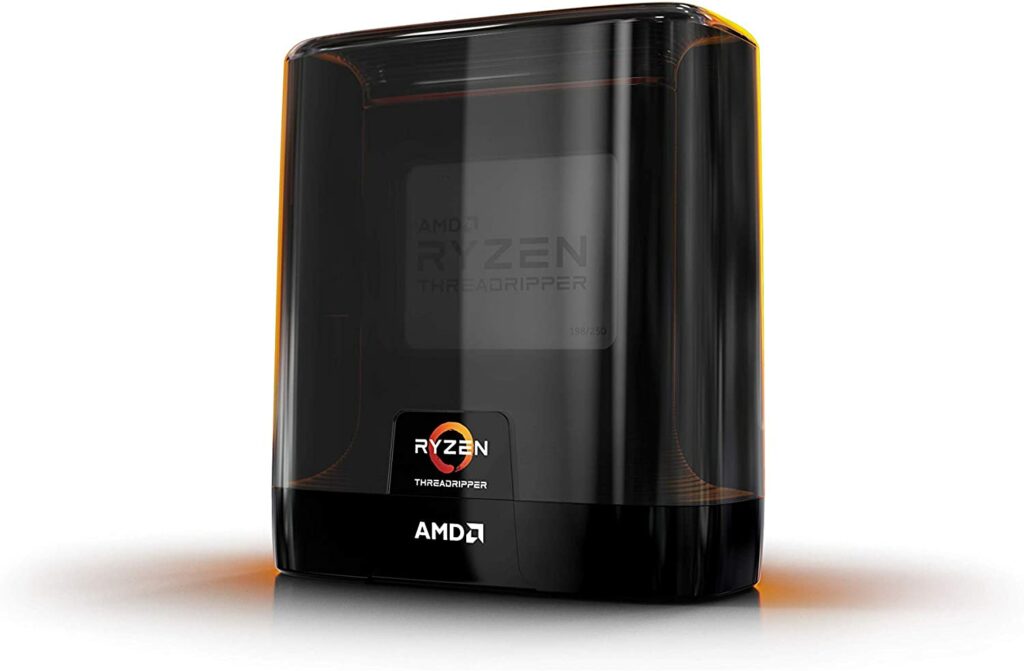 Check Today's Price of AMD Ryzen Threadripper 3990X ➜➜
This processor is one of the perfect options for a build where you can use RTX 3080 or 3090.
What's the catch?
As per AMD, it is one of the fastest data center processors in the world currently in the market. And as for my opinion, whatever they are saying is valid to a great extent.
This model comes with enthusiast-class-like features, making it a superb option for your workstation. It is one of those monster-like processors that can offer nm high-end outputs with absolute precision. It bears the market-breaking 7nm architecture, which makes the task of leaving Intel way behind pretty easy. There are  64 cores and a whopping number of threads, which amounts to 128. These features give this model a massive advantage over its main competitor.
In fact, what I found is that the output you would get from this same CPU is 3.5x times greater than from the contemporary model from Intel.
Incredible stuff! Isn't it?
Hold on, mate. I am not done yet.
Performance-wise, this processor is one of a kind because it can handle a massive workload. The things that the RTX 3000 series will be generating will be at an all-time high, and this processor is perfect for handling such outputs precisely. It facilitates higher clock rates, which is suitable for rendering things like VFX and other multiple workloads.
However, the average TDP of this model is aggressively high. Therefore, you must ensure that you add a high-end cooling solution to the rig. Also, this model comes with a high price tag, but that is okay. Because it can offer such an intense workload maneuvering ability, which is crucial for any workstation.
3. AMD Ryzen 9 5950x
If productivity matters the most for you, this processor from the Ryzen 5000 series can be a perfect choice.
It comes with the following notable specs:
Number of cores: 16
Number of threads: 32
Base Clock: 3.4 GHz
Boost Clock: 4.9 GHz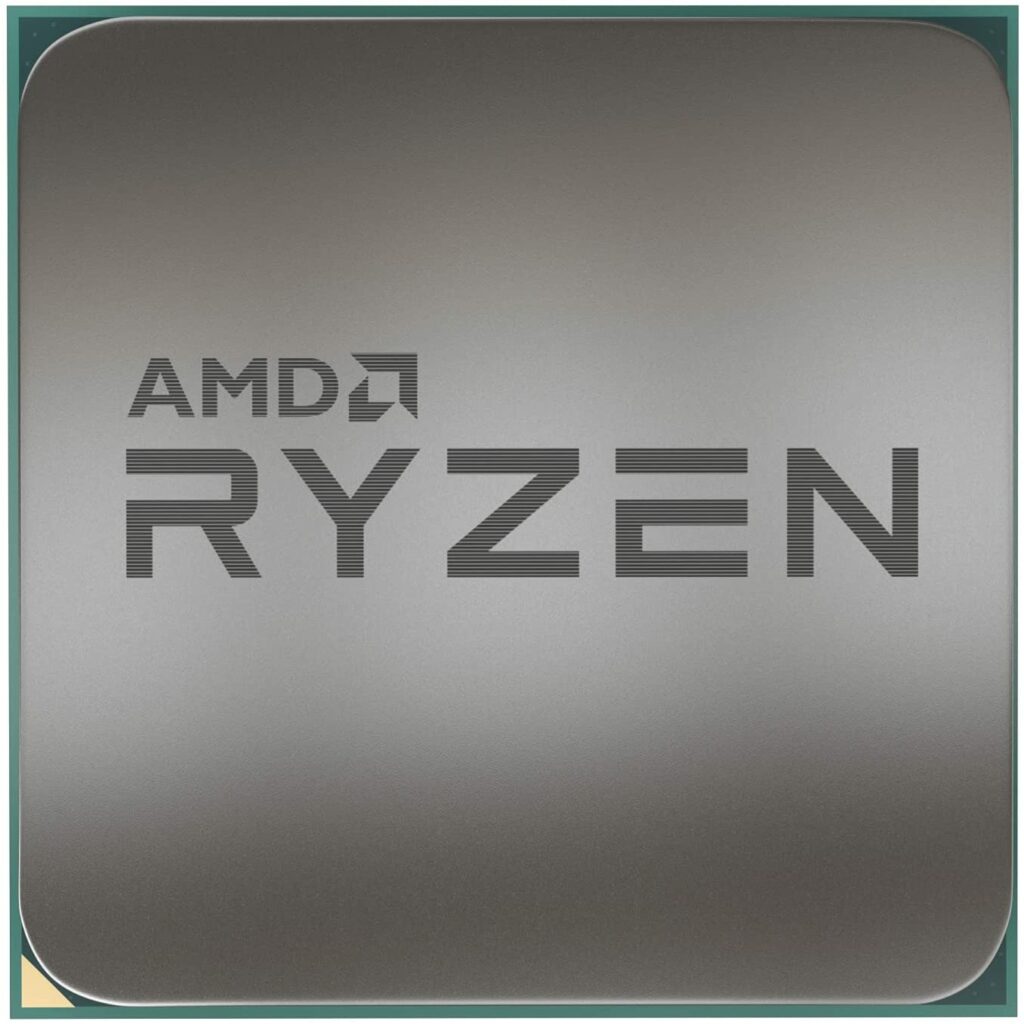 Check Today's Price of AMD Ryzen 9 5950x ➜➜
This CPU is perfect for those people who like to push their rig to the next level. It is for those gamers who often want to get the most out of their gaming rig.
In my opinion, it's a highly productive beast. And such productivity makes it a whole package, a complete powerhouse.
Now, this flagship processor ended the market dominance of Intel. The main reason is the Zen 3 architecture that carved the superiority in terms of performance.
In my opinion, this processor is perfect for those people who are into content creation. They are often indulged in multitasking, and this processor is the master of handling it. The best part is that this CPU doesn't draw much power like its Intel counterpart. Ultimately, this trait makes it an excellent option for handling heavy workloads.
In the case of the RTX 3000 series, I would say that this CPU can do the job of rendering and processing pretty well. Like, any regular CPU would need long hours for processing something like VFX or 3D animation. This CPU would do the same but in the process would ensure that no lag might hamper anything. Also, it is pretty much capable of handling 4K gaming.
Overall, a top-notch CPU that would be worth the bucks you will be paying.
4. Intel Core i9-10900K
Here is the first processor from Intel on my list, and it's from their 10th Gen Comet Lake Series. That said, this CPU attributes the following specs:
Number of cores: 10
Number of threads: 20
Base Clock: 3.7 GHz
Boost Clock: 5.3 GHz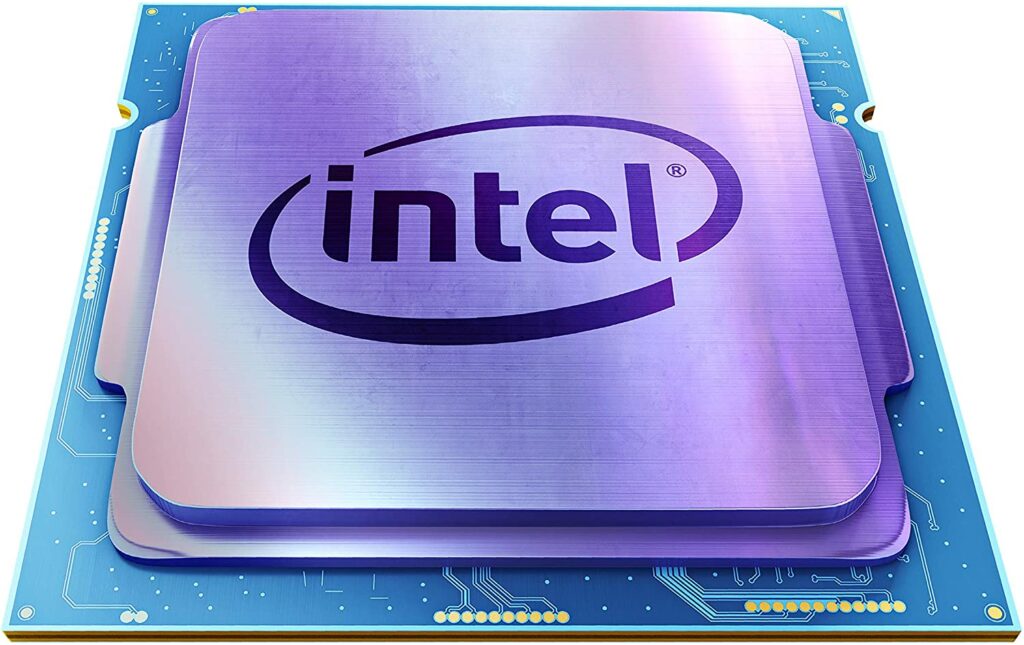 Check Today's Price of Intel Core i9-10900K ➜➜
As a CPU, this flagship model is perfect for high-end gaming. It promises high-speed operations, which ultimately makes it ideal for extreme performance.
This CPU is mainly suited to the RTX 3080. You can even incorporate with the other GPUs in the RTX 3000 lineup, but there remains a minimal chance of bottlenecking. I added this 10th Gen processor here in the list as an alternative to AMD threadripper processors. In case you don't want to buy them, this model should be the perfect option for your gaming rig.
In terms of performance, it's easy to reach the turbo boost. The overclocking is also without any significant issues. Although the CPU might not be that good for content creation, it is a complete beast for gaming.
You can easily have good 4K gameplay with games like Battleground or GTA V.
The only thing that might be an issue is the price, which doesn't seem reasonable if compared with the AMD counterpart. But other than this, this CPU is a pretty handy option.
5. AMD Ryzen 9 5900X
If you are looking for something dedicated to the RTX 3070, this AMD Ryzen CPU can prove to be handy. It is one of the best models that came out from the Ryzen Zen 3 CPUs.
That said, the Ryzen 9 5900x sports the mentioned specs below:
Number of cores: 12
Number of threads: 27
Base Clock: 3.7 GHz
Boost Clock: 4.8 GHz
Check Today's Price of AMD Ryzen 9 5900X ➜➜
This is the best CPU where you can ideally incorporate the RTX 3070. And when I am saying this, I mean it.
It beats down every Intel Comet Lake-S processor both in terms of overclocking and gaming. In every test, it came out as the ultimate winner when considering both these aspects. What's more fascinating is, this CPU handles both the single-threaded and the multi-threaded tasks quite aptly. The way that it addresses both these tasks is simply incredible.
If you just consider gaming, the Ryzen 5950x is slightly better than this model, and the i9-10900K is pretty similar for outputs. But when you take overclocking into account, the Ryzen 5900x beats the i9-10900K.
Now, since this CPU is built on the latest Zen 3 architecture, there is a massive shift in performance compared to its predecessor. There is a rise in IPC performance, and the efficiency is increased to a great extent. The thing you should be excited about is the 64 MB L3 cache, where each of the cores has direct access to 32 MB. This feature is very crucial because it will ensure a massive boost to gaming performance.
Performance-wise, it's one of the fastest processors out there and is way better than its previous iteration. And compared to its counterpart from Intel, that is the i9-10900K, it can take better workloads. Overall, for seamless 1440p or 1080p gaming, it is an excellent option for RTX 3070 and, to some extent, for RTX 3080.
6. AMD Ryzen 7 5800X
Another one from the latest Ryzen 5000 series can be the perfect CPU for RTX 3070,3080, 3090. The Ryzen 7 5800x comes with the following specs:
Number of cores: 8
Number of threads: 16
Base Clock: 3.8 GHz
Boost Clock: 4.7 GHz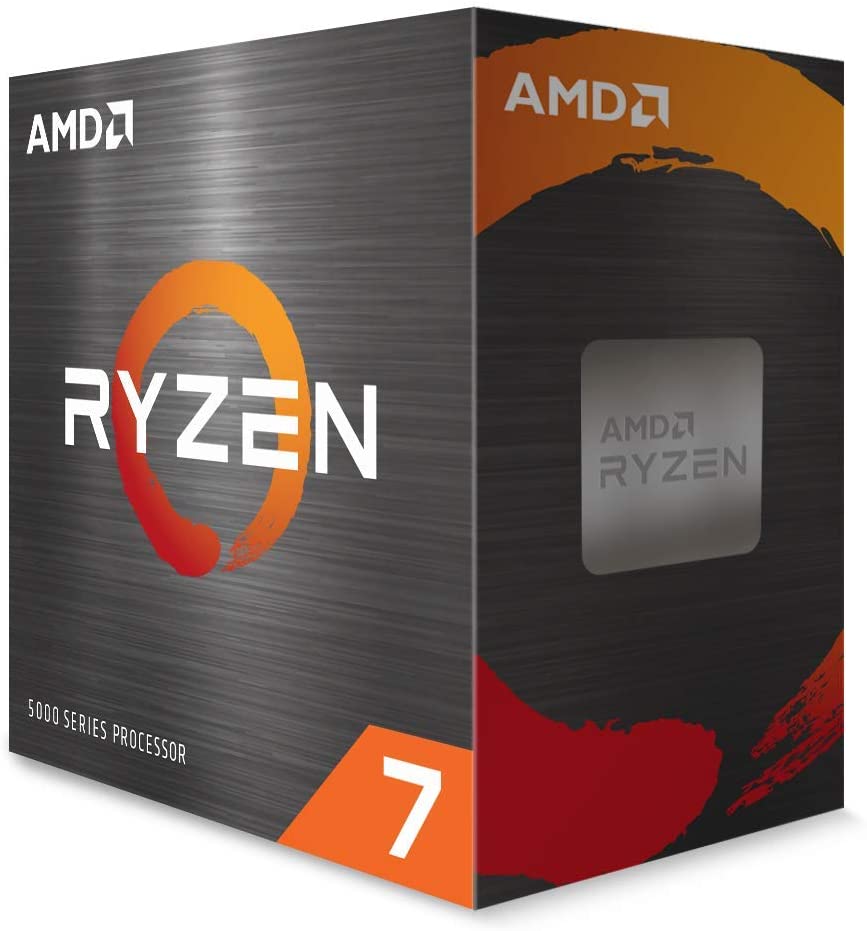 Check Today's Price of AMD Ryzen 7 5800X ➜➜
This Ryzen 5000 model can offer some good value, and that is why it made it to my list. This CPU comes with a very good base and boost clock range. And to be precise, there is a considerable boost in the output level compared to the Ryzen 7 3800 X. Especially on multi-threaded applications, this processor is way faster than its predecessor Ryzen 3800X. And this change is mainly due to the improvement made in the architecture.
In fact, it's slightly better than the Intel 10th Gen i9 flagship, whereas the difference is quite significant compared to the i7-10700k.
Especially in terms of gaming, this processor beats down most of the Intel Comet Lake-S CPUs. It's a bit similar to i9-10900K in the case of outputs but way better than other models of the same lineup.
Also, you should know that while tweaking, it remains pretty stable. I clocked 4.6 GHz at all-core boost, and it can even go beyond 4.9 GHz if pushed further. However, the CPU doesn't come with a stock cooler. So, you need to spend a few bucks to buy one.
Other than this, it provides an outstanding power efficiency, which makes it one of the finest for gaming.
7. Intel Core i7-10700K
This model from Intel is an excellent CPU that can handle some top-end gaming. It attributes the following specs:
Number of cores: 8
Number of threads: 16
Base clock: 3.8 GHz
Boost Clock: 5.1 GHz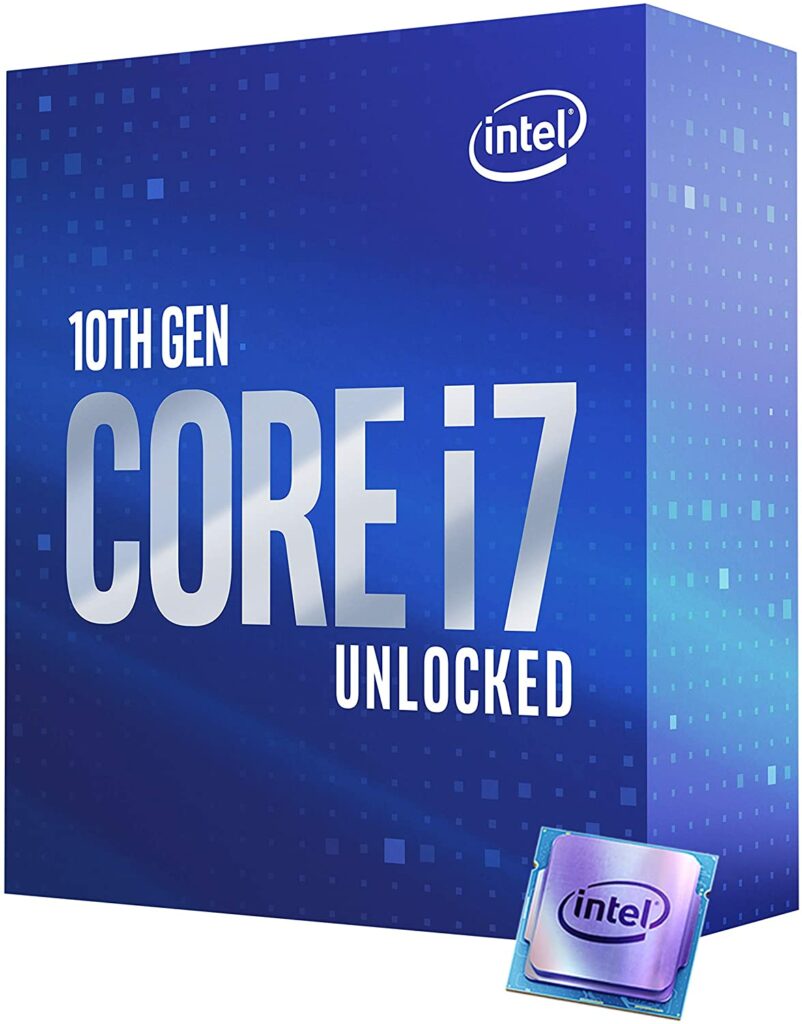 Check Today's Price of Intel Core i7-10700K ➜➜
This 10th Gen Intel CPU comes with the 14nm architecture under the comet Lake Series of processors. It is one of the finest models that you can pair up with most of the high-end GPUs. And that is why it's pretty suitable for the RTX 3000 GPUs.
It runs at a decent base and boost clock. And you know what the best part is?
This CPU isn't like the other ones with a hefty price tag. It's reasonably priced so that it can fit in your budget.
As for performance, it is suitable for pairing up with both RTX 3070 and 3080. It can smoothly handle 2K gaming at 120+ FPS and 4K gaming at 60+ FPS. You can play games like GTA V without any drops.
Also, this CPU is perfect for mid-level overclocking. Besides, the power consumption isn't too high. I would recommend doing this with one processor not to play games in 1080p as it might put pressure on RTX 3000 models for rendering. Better play 4K.
Also, pairing it up with an RTX 3090 would be overkill and may result in a bottleneck. So, better make your decisions wisely.
8. AMD Ryzen 5 5600X
It's okay to be short of money sometimes. But that shouldn't worry you a bit. There are always some options that offer great value at a meager price. The RTX 3070, 3080, or 3090 might be one hell of a GPU. But that doesn't mean you can't hook it up to some budget CPUs. And one such budget CPU is the Ryzen 5 5600x.
This model from Ryzen comes with mentioned specs:
Number of cores: 6
Number of threads: 12
Base Clock: 3.7 GHz
Boost Clock: 4.6 GHz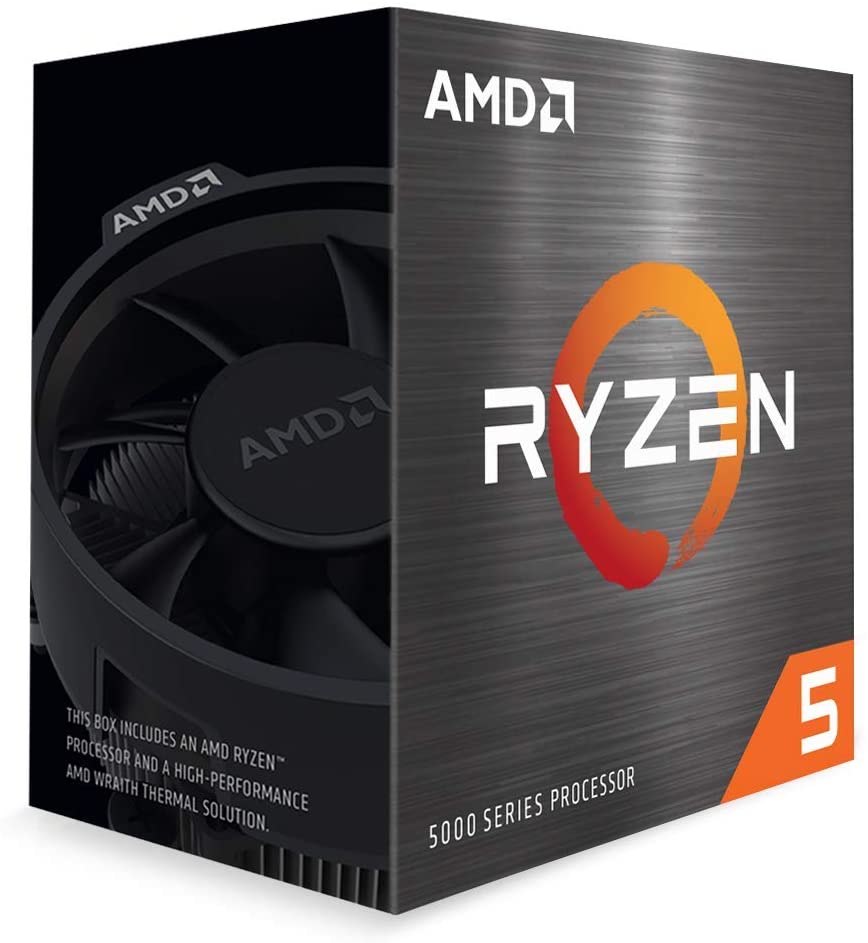 Check Today's Price of AMD Ryzen 5 5600X ➜➜
This is the cheapest model that I included in my list. It's perfect for light work and mid-level productivity. It pairs up well with the RTX 3070. For the 1080p gameplay, there are few gains compared to other contemporary CPUs.
Basically, it's mid-range gaming-focused. By hooking it up with the RTX models, you can use Counter-Strike or GTA V quite smoothly. What's better about this CPU is its output, which is a step ahead of 3600X.
You can use this CPU to its full potential, even as a hardcore gamer. It offers that sort of flexibility.
Now, the price is high for this CPU if you compare the performance level. But when you look at its previous version, the tag will feel somewhat justified.
9. Intel Core i5-10500
The last model from my list is from Intel, and it has the following specs to offer:
Number of Cores: 6
Number of threads: 12
Base Clock: 3.1 GHz
Boost Clock: 4.1 GHz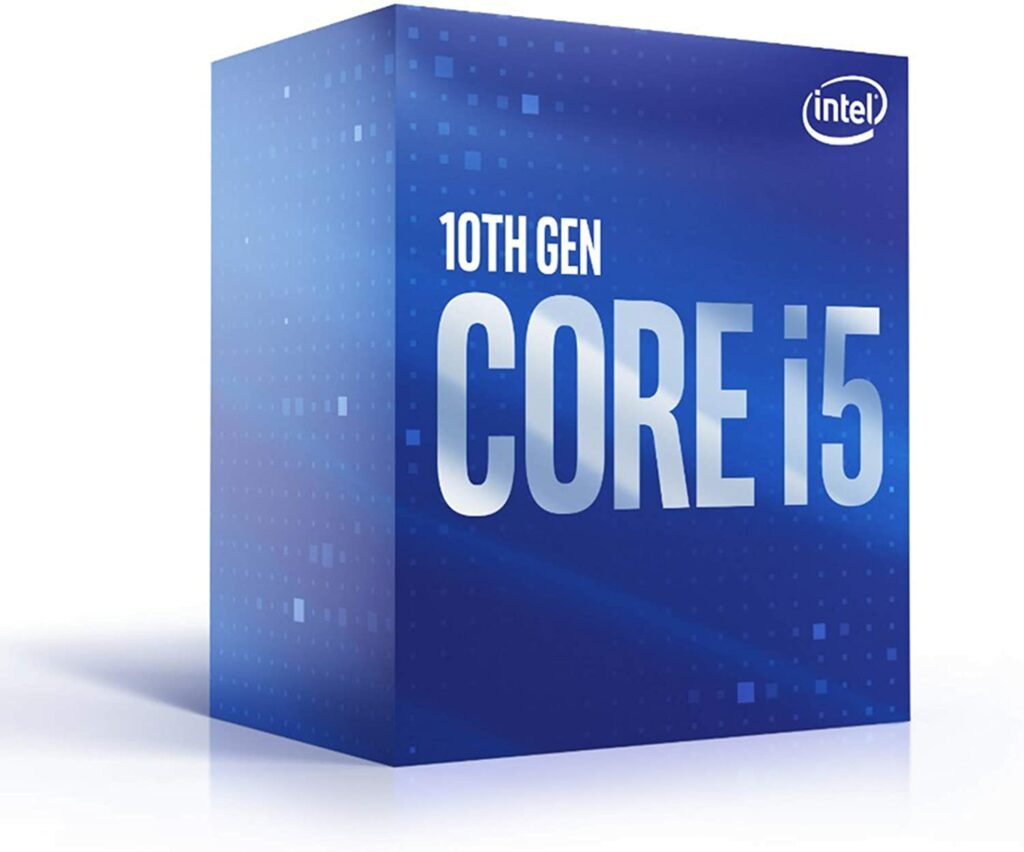 Check Today's Price of Intel Core i5-10500 ➜➜
If you don't want to overclock your system and simply use it for everyday purposes, this CPU is the best you can get.
It will offer you a light gaming performance, and another plus point about this processor is that it's better and faster than other i5 processors. This thing eventually makes it quite reasonable for the price you're going to pay. At 1080p resolution, this processor can render inch-perfect gameplay.
In its AMD counterparts, they are slightly behind in 1080p but similar to 1440p and 4K gaming.
Overall, a decent CPU if you don't want anything too extreme.
Final Thoughts
Since the RTX 3070, 3080, 3090 all are high-end GPUs, you need to pair them up with an equally high-end CPU. In this article, all the models mentioned are found after rigorous research and have no compatibility issues with the RTX 3000 models. Among them, the AMD Ryzen Threadripper 3960X is the best you can get for these GPUs. The other ones are also pretty and have their specialization. To end up, all I can say is that you can trust all these models for getting the superb output that you desire. I am pretty sure that none of these would let you down.