I guess Mac OS is not your cup of tea, and you prefer Windows over Mac OS. Perhaps, you may wonder which Windows 10 edition will be the best for you to start your Windows 10 journey, Education or Pro?
Well, it depends on your requirements and working purposes. Windows 10 is Microsoft's most used and popular OS. More than one billion users are now using Windows 10 as their daily driver, where Education and Pro editions are the most used ones.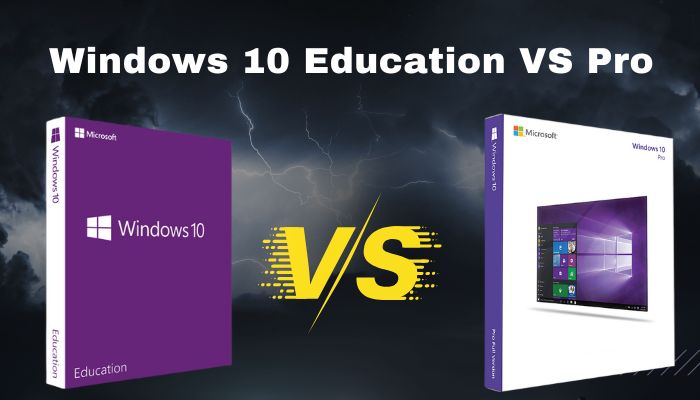 So, which one should you go for?
I will go through every feature of these two editions to answer this question. Stay tuned and read till the end to explore the ups and downs of these two.
Let's begin scrutinizing the editions.
Follow our guide on Disadvantages of Not Activating Windows 10
Similarities Between Windows 10 Education vs Pro
Though there is a difference in naming, both versions have a lot of similarities. Both the versions have features like family safety and parental controls, hardware device encryption capabilities, mobile device management, etc. Both editions support windows analytic features and also ensure data protection.
Windows 10 Education version is a variant of the Pro version. Both editions share the same features, but the Education version has some extra.
The Education and Pro version supports maximum physical memory. Each can utilize the overall performance by accessing the maximum number of CPU cores, which is an excellent feature.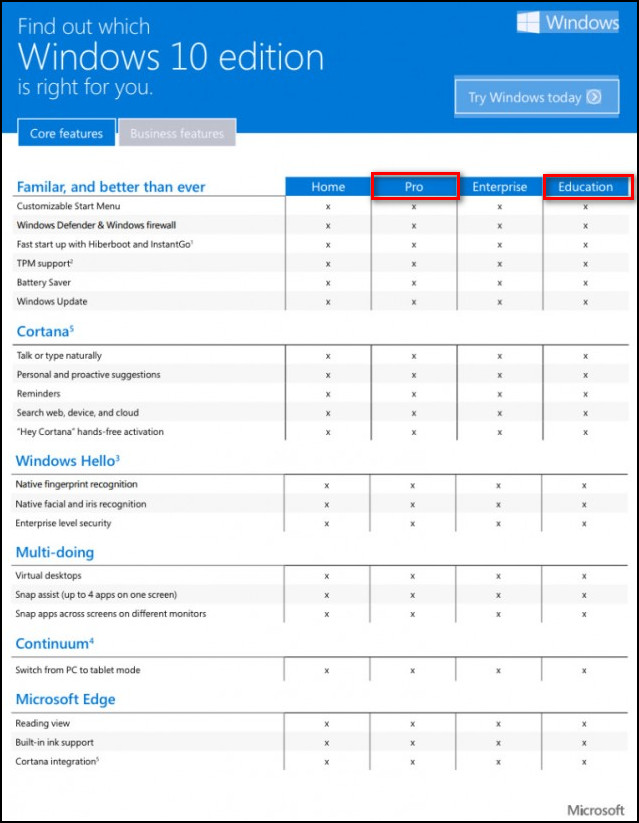 Let's look at the similarities of both versions in a glimpse.
Here are the similarities of both Windows 10 Education & Pro versions:
Supports hardware encryption.
Family safety and parental control features are embedded into both.
Both support mobile device management.
Top notch data protection capabilities.
Can use maximum physical memory from the system.
Can access the maximum number of CPU cores to utilize the performance.
Here's a complete guide on how to create RDP shortcut icon on Windows 10.
What is the Difference Between Windows 10 Education vs Pro
The naming Windows 10 Education itself declares that it's mainly for educational purposes, and the Pro edition is for all types of professionals. Students and educators will get more benefits from the Education version, and it is equipped with some extra settings.
The Pro version has Cortana as a default, but the Education version lacks the Cortana feature. Cortana is Microsoft's AI, voice command assistant that helps you to complete several tasks by voice commands. You can give a voice command to Cortana to do a job, and it will do it immediately. Fascinating, isn't it?
To describe the differences between both versions, I must share the pros and cons with you to make it more transparent. Pros and cons will help you choose one version by comparing both versions' features.
The Pro version suits you the most if you are in a job right now and need to do all types of official work. The Pro version is mainly for the professionals who do all sorts of stuff like emailing, making presentations, word and excel related jobs, etc. The client Hyper-V feature is also included in the Pro version.
Nevertheless, the Education version has a unique app locker feature. You can lock apps that you don't want to be accessed by others. This version is pre-built with specific educational settings to give students and educators more facilities than Pro.
Now let's examine both versions' pros and cons to clarify the significant differences. To bring an end to your selection, read the below section.
Also, check out our separate post on uninstall IE11 Windows 10.
Pros and Cons of Windows 10 Education
Windows 10 Education's primary purpose is to serve the school, university students, and educators. This Education version has unique settings and features that provide students and educators with a secure, simplified, and more advantageous experience.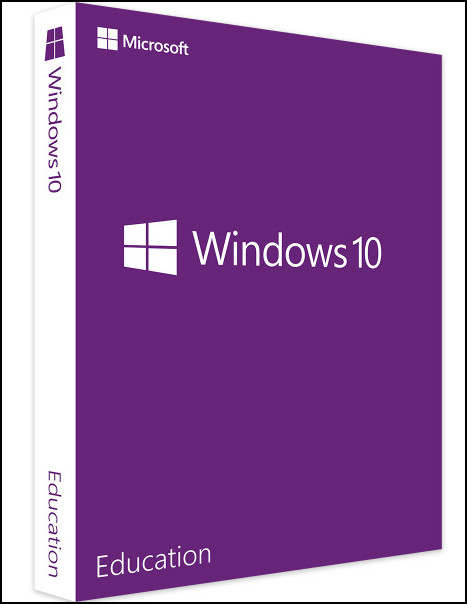 Here are the pros of Windows 10 Education in a table:
1. Educational-Specific Settings
This version comes with education-specific settings. These pre-installed settings can save your time when you are in school or college. Many educational institutions ask their new students to change some settings for adding the students to their academic system.
Changing the settings one by one is a waste of time, but Windows 10 Education makes it easy. It is pre-configured with those settings.
Check our exclusive tutorial on turn on or off device Encryption on Windows 11.
2. Optimized Security Features
It has top-notch security features like Credentials protection and Endpoint detection and response.
Credential protection is like a credential guard. This security feature allows only privileged ones to access the files or account. The endpoint detection feature not only monitors account behavior but also detects security threats and resolves it.
3. Cost Cheaper than Pro Version
It's cheaper than the Pro version. Students who can't afford to buy Windows Home or Pro edition can buy the Education version by paying little.
4. App Locker Feature
This unique feature in Education allows the admin to lock and unlock apps. Educators and students can block potentially harmful content, games, and other distractions.
Due to this feature, students don't get distracted by other stuff. This feature can block inappropriate content too.
Here's a complete guide on how to use Windows 11 installation assistant.
5. BranchCache
It's a networking-based feature. Those who use Wide Area Network (WAN) can use BranchCache. BranchCache is a feature that stores user data locally without repeatedly communicating with the central server. It improves efficiency and net speed for WAN connections.
This feature is highly beneficial for schools and colleges as thousands of devices are connected simultaneously on the institution's network.
Here are the cons of Windows 10 Education:
1. Cortana is Disabled
You won't get Microsoft's AI voice assistant Cortana in this Education variant. Cortana is disabled in Microsoft's Education, but the Pro version has it by default. Cortana's voice activation feature will help you do any task through voice commands.
You will miss uttering the magic word Hey Cortana in this version.
2. Fewer Tips & Tricks Provided
Compared to other Windows versions, the users of the Education will receive fewer tips and tricks. This version also gets fewer handy tips than Microsoft's other Windows 10 variants. Pro and Home versions of Windows 10 get frequent tips and tricks from Microsoft to give you a better user experience.
Also, check out our separate post on Windows 11 high disk usage.
Pros and Cons of Windows 10 Pro
This version is specifically designed for professionals to give them the full advantages. It ensures to operate the Windows more conveniently and efficiently.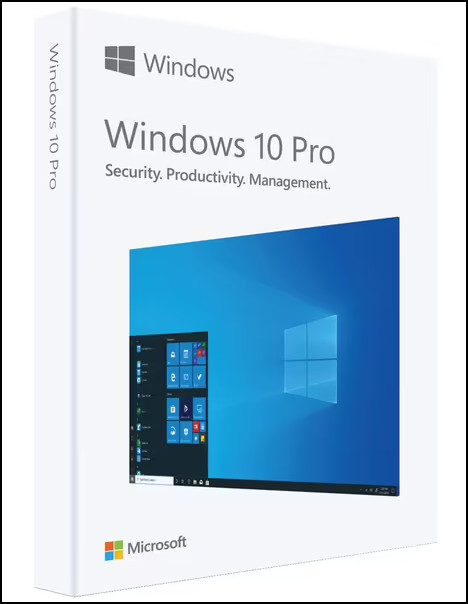 Here are the pros of Windows 10 Pro:
1. Remote Desktop Feature
Remote desktop allows you to manage any desktop or laptop remotely. It helps to troubleshoot other computers' problems without visiting the device physically.
This feature is a part of the Pro version that allows one user to connect with another user in another location. This software captures a device's screen, keyboard, and mouse input and transmits them to another device. Users, on the other side, can view or control the computer remotely.
Here's a complete guide on how to fix can't install Windows 11 on SSD.
2. Cortana Enabled
Cortana, the AI voice assistant, is an excellent feature of Windows 10 Pro. This feature will help you to perform any task by giving voice commands. You can ask Cortana to do tasks like scheduling your work, timing management, meeting reminders, listening to weather forecasts, etc.
3. Client Hyper- V Feature
Hyper- V is an excellent feature of the Pro version that you want to pay for. Microsoft's Client Hyper -V is a type -1 hypervisor feature in Windows 10 that allows users to run several operating systems inside a virtual machine. This is a great feature for developers and IT professionals to build a test environment.
4. Domain Join
This is another amazing feature within the Pro version. This feature will allow you to access any local domain with crucial devices linked in a single network. According to your business policies and techniques, you can manage each workstation on the domain.
It will save time, reduce hassle, and provide essential organizational tools.
5. Massive Ram Support up to 2TB
Windows Pro supports massive RAM capacity. You can install the Pro version into a system that has 2TB of RAM installed in it. So, the Windows Pro version supports an endless amount of RAM.
Servers and super workstations need a lot of RAM, and you can manage these workstations with Windows 10 Pro.
Check out the easiest way to compare two folders on Windows 11.
6. Business Tool
Pro edition is pre-built with various business tools. Those business tools help us manage our work in a diversified manner. You can override the group policy management system to take control of your workstations.
Here are the cons of Windows 10 Pro:
1. Issues while upgrading
When installing the upgrades, the Pro version has a bad reputation. Issues are common when you update Windows Pro. You will face hardware and software compatibility issues or incomplete upgrade processes.
It will be embarrassing when your Windows become unresponsive after getting a faulty upgrade. Microsoft solved many issues with updating, but still, a few remain.
2. Not suitable for low storage devices
Don't try Windows 10 Pro on a device with low storage. A significant drawback is that Windows 10 Pro is unsuited for low-storage devices.
Storage upgradation is required to install Windows 10 Pro on your system.
3. User Interface Problem
The Pro version has improved the user interface, but it's incomplete because you will face many bugs and issues. Though the improved Pro version has fewer bugs than the older ones, it's not perfect yet.
You may not find some features in the user interface, which is a major issue.
4. Issues with Settings
Windows 10 Pro's settings are sketchy, and this issue brings a minus point for Pro Version. Though the settings option was designed to replace the older control panel, you will still need to go to the control panel.
In settings, you will find features that don't work. It's full of bugs, and configuring settings with the Pro version is time-consuming too.
5. Missing features
If you are a die-hard fan of previous Windows DVD playback and Media Center, it is time to forget those. The Windows Pro version doesn't have these two features.
It's a serious issue when you are paying extra money and not getting the gold features. You might want those two features for your business purpose and entertainment.
Check out our separate post on move a window that is off-screen on Windows 11.
Windows 10 Education vs Pro: At a Glimpse
I hope you read both versions' pros and cons and now it will be easier to choose one. Let me give a quick glimpse of Windows 10 Education vs Pro. It will help you to distinguish those versions real quick.
Here is a table that shows both version's main key features:
| Features | Pro | Education |
| --- | --- | --- |
| Domain Join | ✅ | ✅ |
| BitLocker | ✅ | ✅ |
| Device Encryption | ✅ | ✅ |
| Group Policy Manager | ✅ | ✅ |
| Remote Desktop | ✅ | ✅ |
| Assigned Access 8.1 | ✅ | ✅ |
| Enterprise Mode | ✅ | ✅ |
| AppLocker | ❌ | ✅ |
| Direct Access | ❌ | ✅ |
| BranchCache | ❌ | ✅ |
| Windows To Go Creator | ❌ | ✅ |
From the table, you will get better clarification between these two versions. You might find the Pro version better than Education or the opposite, it mainly depends on your work.
But, before that, do check our latest post on the can I delete AppData folder in Windows 11.
FAQs
Does Windows 10 education have an expiration date?
Microsoft Windows 10 Education is not a trial or temporary subscription-based software. This version will not expire.
Is Windows 10 Pro worth it?
The Pro version mainly focuses on business and security, even though it is suitable for power users. You shouldn't go for Windows 10 Pro if you are a heavy gamer.
Is it possible to downgrade from Windows 10 education to Pro?
Yes, you can downgrade to Windows Pro from Education. Windows 10 Education key will not activate Windows 10 Pro. Though you will need to purchase a license for the Pro version, and you will need to perform a clean install.
Wrapping Up
In the end, all I can say is both versions are great from the different user perspectives. It's all up to you to choose one between the Pro and Education.
The Windows Education version is worthy for the users like students and educators. Those unique features of the Education version help to improve a student's productivity. In contrast, the Pro version gives the professionals the essential tools and features they need to do the job.
So, take a minute and think, which version of Windows do you need? Please let me know your thoughts about this article.
Good luck choosing one!