We are susceptible to spending thousands of dollars on our dream rig and immediately after that, we procrastinate purchasing the original OS.
Call it sluggishness or a somewhat awful way to reduce the budget; that's what we do, at least most of us. There are 1.2 billion Windows 10 users around the globe, whereas the assumable pirated user is, on average, 57% of them.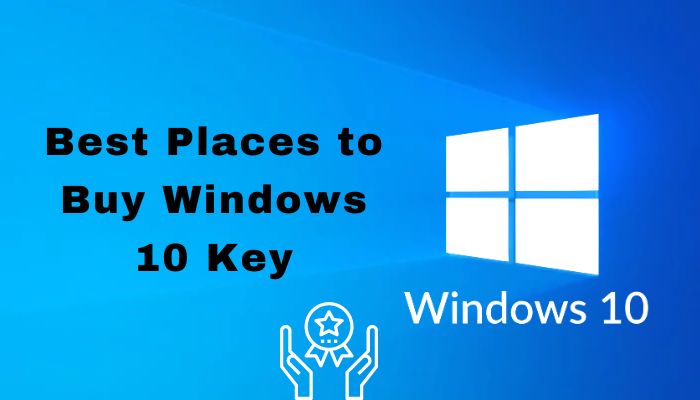 The most significant reason behind that giant percentage is the shortage of information. People don't seem to find out legal sources that can also be cheap to purchase Windows 10 activation key.
But, you can consider yourself fortunate since you've landed on this page. In this article, we'll wander around the best sources to buy Windows 10 product keys.
Let's begin.
Here's a complete guide on how to Enable Remote Desktop RDP in Windows 10 Home Edition
What are the Best Places to Buy Windows 10 Activation Key?
Microsoft would be the most trustworthy site if you were to buy a product key — obviously. However, you won't get any discount purchasing from them. On the other hand, there are a few third-party trusted websites that sell Windows 10 keys at a lower price.
The main issue of using an unlicensed Windows 10 is the annoying "Activate Windows" sign on your home screen. To spare you from that misery, I've arranged a list of websites from which you can get the product key depending on your budget.
Here is the list of web pages to get the Windows 10 activation key:
Microsoft
Undoubtedly, Microsoft should be top of your priority list when you're wanting to get a licensed version of Windows 10. Though you have to forget the discount if you are considering purchasing from Microsoft Store, you'll have the peace of mind that you got the product key from the developer side.
There's one drawback to purchasing Windows products from Microsoft — you can't buy a separate product key. You'll need to acquire different Windows 10 bundles.
There are different Windows 10 packages you can get from the Microsoft store. Among them, Windows 10 Home would be perfect for you if you're using it for household purposes. Also, Windows 10 Home can be the best choice for small business owners.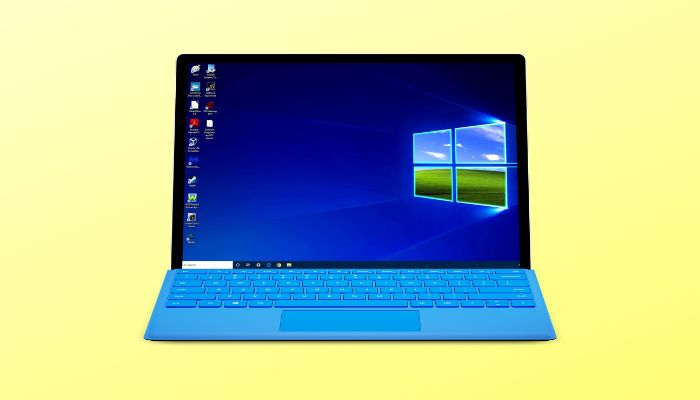 Furthermore, Windows 10 Pro build is designed for large business clients who want their computers best suited for workstations.
When you purchase any of the specified versions of Windows from Microsoft, they'll send an email containing the product key.
Check out our separate post on how to Get Windows 10 Free for Students
Amazon
Amazon is the most authentic source of purchasing a product, in case you're not getting the product from the official website.
Dozens of verified sellers are waiting to provide you with the best service. However, don't forget to check the additional details while buying Windows product keys.
Amazon provides both DVD and USB versions of Windows 10 activation keys. You can buy either one of them, and Amazon will ship it to your location. From very pricy to cheap, you can get activation keys in all forms of your budget.
Though Amazon is a trusted e-commerce site, I strongly recommend verifying the product before purchasing Windows activation keys.
Also, check our exclusive tutorial on 3 Ways to Get Out of Safe Mode in Windows 10/11
NewEgg
You can't cross off NewEgg from the online sources, especially if you're planning to buy PC parts and compatible softwares.
You can find Windows products on NewEgg at a cheaper rate than on any other web page. And in case you're comparing the price with Microsoft, NewEgg should be your only go-to shop for buying Windows 10 license key.
With the facility to get free delivery at home, NewEgg provides bit-size activation keys.
Kinguin
Kinguin is a well-known marketplace for gamers seeking valid internet keys. After selling thousands of game keys, Kinguin included Windows activation keys in their product list.
Though this site sells product keys at a low price, you can't question their authenticity and their delivery system. You need to check the vendor's rating before purchasing, and that's enough.
High-rated vendors of Kinguin provide top-notch service, and that's free of charge. Though they charge a bit higher, I'd recommend purchasing from them instead of looking for a much cheaper option.
Here's a complete guide on how to Change Image Thumbnail Size in Windows 10/11
Digital Product Key
When you are in search of a website that sells Windows product keys at an inexpensive rate, Digital product key is the website you're seeking for.
On this particular website, you'll get all the product keys, including the Operating system, Office suits, and online security tools. Moreover, all your need for digital goods at a cheap price can be mitigated if you visit the Digital product key.
In addition, this website ensures you get the digital good that can serve your purpose. For that, the Digital product key launched a live customer program where they communicate with the customer. That enhances the credibility of the website.
CDKeyOffers
CD Key offers is also a website that sells digital product keys at a reasonable price. Though it's not as popular as you expect, they provide original serial keys within the shortest time span.
They include the activation procedure on the product page, which can really be impactful if you're a newbie in purchasing digital goods.
You should check these authentic sources at least once before purchasing a product key from other sources.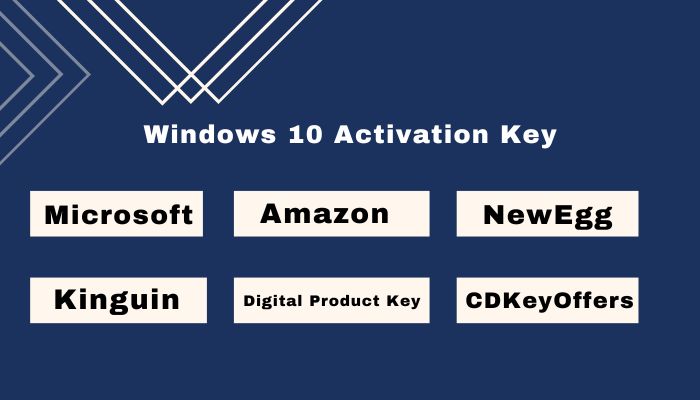 Read more on how to Disable Caps Lock Notifications in Windows 10/11
How to Get Cheap Windows 10 Keys in 2022
Onthehub is the best way to get activated Windows. It's a partnered ecosystem of Microsoft to teach Windows knowledge to students. Other than that, the aforementioned websites — Kinguin, and CDKeyOffers, are the best website to get Windows 10 keys more cheaply.
Onthehub is a dedicated project of Microsoft to remove the Windows educational barrier. If you are a student, you can sign in using your country and school names.
Whether you want Windows 10 or 11, OntheHub allows you to use the educational account, disregarding the need for a product key for Windows.
Another way to get Windows 10 key at a low price is using the activation key from the previous Windows version. That might sound lame, but I did this trick several times for Windows activation.
This method is called the packrat's loophole. Back in 2020, thousands of Windows 8 users activated Windows 10 utilizing the old product key. You can try this technique.
Related guides: How to Adjust Page File in Windows 10, How to Enable Windows 10 Auto Login, Windows 10 Education Vs Pro: The Major Differences
Frequently Asked Questions
Where is the safest place to buy a Windows 10 key?
Microsoft's official website is the most secure source to buy a Windows 10 key. As they are bound to deliver genuine products, your money is safe with them.
Are cheap Windows 10/11 keys legitimate?
No, Microsoft doesn't permit using cheap Windows keys. They can also file a lawsuit against the people selling cheap activation keys.
Can I just buy a Windows 10 product key?
You can' buy Windows 10 product key separately from Microsoft. You'll have to purchase a full package of Windows 10 from Microsoft.
Is it legal to buy Windows 10 keys on Amazon?
Yes, purchasing an OEM key from amazon is legitimate. But, if you have any doubts, you can always switch to the Microsoft store.
Wrapping Up
Finding the most credible source for buying Windows product keys can be challenging as many fake websites sell bogus keys. But since you've read this article, from now on, you'll be able to purchase digital goods such as product keys and software license keys without any difficulties.
Visit the stores that I mentioned here, and you'll get legitimate activation keys for your Windows 10/11. And if you face any trouble while purchasing, our comment section is always open for you.