A long time ago, a legendary browser came to the battleground that promised to define a better way to experience the internet — Firefox.
Firefox may require significant system resources to download, process, and display web content. But it will be frustrating when it consumes a lot of processing power.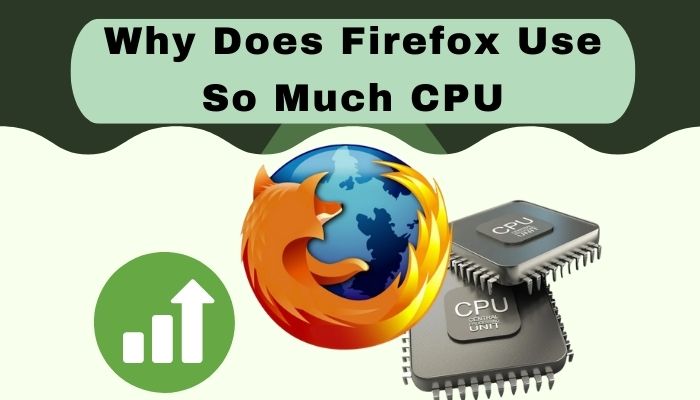 During the pandemic, I spent most of my time preparing my research paper on the browser. At that time, my firefox consumed so much processing power, which was very disappointing.
I researched and tested for many hours and shortlisted some excellent answers that you should follow precisely to resolve this issue.
Do read till the end, and I hope you can fix all of your problems.
Why does Firefox use so much CPU?
Heavy third-party extensions, good-looking fancy themes, enabling additional background services, running other applications in the background simultaneously, and consuming RAM and processor cause high CPU utilization in the Firefox browser.
Every browser will achieve the same result. But Firefox and Chrome both have some different scenarios. Firefox uses one single action for all tabs, but on the other hand, chrome uses one single action for opening one tab.
When you open up your task manager, you can see how much CPU usage is on your machine for Firefox simultaneously.
Here are some reasons why does Firefox use so much CPU:
Opening many tabs at once.
Enabling heavy third-party extensions on Firefox.
Installing fancy good looking themes.
Running other applications at the same time.
Meanwhile, check our ultimate guide to fix high CPU usage encountered across any apps.
How to Fix High CPU Usage with Firefox Browser
You can reduce your high CPU usage with the Firefox browser by using some tricks such as starting your Firefox in a safe mode and removing the content-prefs.sqlite file from your profile folder, which exists in the installation folder of Firefox.
In this segment, I will provide you with some basic tricks that will help you fix high CPU usage with Firefox browser.
Here are some methods to fix high CPU usage with Firefox browser:
1. Explore with Basic Fixes
Let's start with some essential solutions known to fix the underlying issue most of the time before moving on to the more complicated ones.
Here are the steps to explore with basic fixes:
Close and restart your firefox.
Download the recent version of your Firefox and install it on your system.
Close other running applications.
Shut down your computer appropriately (no sleep or hibernation) and restart it. Deploy the browser after booting your machine to determine if the high CPU consumption has been resolved.
When you follow this segment, but these steps are not working for you, you need to skip this section and try some advance fixes that I have already provided to you in the next segment.
Svchost.exe can sometimes use all your CPU and prevent other apps from getting their work done. Fix this problem easily by looking at our troubleshooting guide.
2. Start Firefox in the Safe Mode
Suppose the browser generally operates in this mode, and suddenly your Firebox crashes down for overusing CPU. Reforming your Firefox from normal mode to safe mode will be the best practice during that time.
Here are the steps to start firefox in safe mode:
Open Mozilla Firefox on your computer.
Press the Menu button, which is situated at the top right-most.
Select the Help option.
Look for Restart with add-Disabled or Troubleshoot Mode and select it from the drop-down menu.
Press the restart button.
Activate your browser in Safe Mode.
Take a look at how it's doing right now. If the productivity issue persists, restart the browser in normal mode and remove the newly installed extensions one-by-one until the problem is resolved.
3. Enable Hardware Acceleration
In many circumstances, Firefox hardware acceleration reduces memory and CPU utilization. You need to check whether your hardware acceleration is enabled or not.
In this segment, I have already provided you with some tricks which will help you to enable hardware acceleration.
Here are the several steps to enable your hardware acceleration:
Click the Menu button and select Settings.
Go to the performance section of the General panel.
Uncheck the box next to use recommended performance settings.
Make sure your graphics drivers are up to date as well.
If you haven't enabled GPU-based hardware scheduling, do it now. You can get performance uplifts in some games for free.
4. Use Strong Security Report
The strict setting is known to prevent the majority of trackers, cookies, and content across many websites, which may reduce the time it takes to load.
You can authorize strong security reports in Firefox because this feature can help you to optimize your CPU performance and enhance your security issue.
Here are some steps for using a strong security report:
Open up your Firefox browser.
Click on the Menu bar and select options.
Navigate to the Privacy and Security area.
Select the Strict Mode from the Enhanced Tracking Protection section.
Check to see whether it produces any significant benefits.
But one of the major drawbacks of the Strict mode is that its strong security report could break down a lot of the websites and their contents.
So you might have to caliper yourself for this tradeoff. Don't be bothersome; Firefox can be your old pal for exploring new things.
The diagnostic policy process can consume CPU usage sometimes. To reduce it to normal levels, check our separate article and apply the fixes mentioned there.
5. Reduce Content Processing Limit
Basically, Firefox distributes the maximum available content process. For that reason, it makes it easier for the browser to deal with multiple open tabs at once.
Here are some steps to reduce the content process limit in Firefox:
Dispatch your Firefox browser.
Hit the Menu bar and select options.
Little bit scroll on the performance section under the General tab.
Uncheck the user recommended performance settings option.
Adjust the value from 8 to something lower, say 4.
6. Open Fewer Tabs
Each tab requires Firefox to store a web page in memory. If you frequently have so many tabs open on your computer, your browser will crash down.
So consider opening fewer tabs, and it would be suitable for your computer to handle loads.
7. Remove content-prefs.sqlite
User profile data are saved in content-prefs.sqlite file. But if any bit of data gets deprived, it could have a lot of detrimental effects on the overall system performance of the browser.
So my opinion will be to delete this file and let Firefox automatically create its new instance.
Here are some steps to remove content-prefs.sqlite:
Launch the Firefox browser.
Click on the Menu bar situated at the top right
Select Help options.
Look for the More Troubleshooting Information options.
Go to the Basic application section and find out your Profile Folder.
Click on the Open Folder button.
Look for content-prefs. sqlite file and then delete it.
Reboot your Firefox.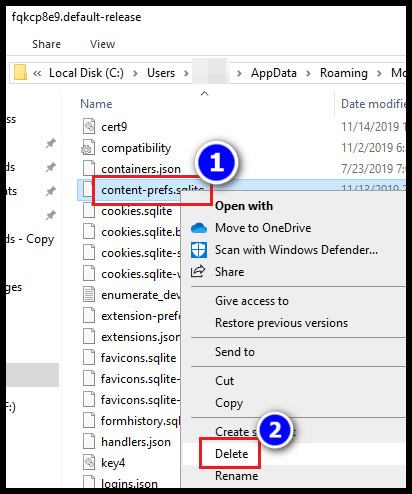 If the desktop window manager in Windows is using up all the CPU, do just restart your PC. Instead, go and follow the troubleshooting steps mentioned in our article. The issue will be fixed instantly.
8. Upgrade your Operating System
Have you ever imagined what to do when you exhausted all tips and tricks from previous sections but you can't see any improvement in your Firefox?
Don't be upset. Please check whether your system is upgraded or not.
Here are some steps to upgrade your operating system:
Hit the Windows key.
Search for Updates and look for Checks for updates.
Update your windows system.
Reboot your system.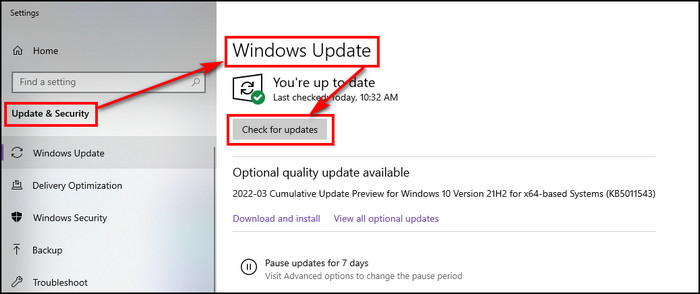 The windows driver foundation can sometimes occupy the CPU resources. This can slow down your PC. As a remedy, do check our separate article where we explore how to fix this issue.
 FAQs
Why do web browsers consume a lot of RAM?
Sometimes web browsers use lots of RAMs because the user is multitasking with so many different tabs.
Which web browser is less resource-hungry?
It depends on which browser you are on. In my opinion, Opera is less resource hungry because this browser is the most memory-efficient browser on the planet.
Ultimate Thoughts
Installing third-party extensions, good-looking fancy themes, enabling additional background services, and consuming RAM and processors are the most compelling reasons for using more CPU in Firefox.
I already shared with you some different fixes, such as enabling hardware acceleration, upgrading your operating system, and removing content-prefs. sqlite file could help you rectify high CPU usage in Firefox browser.
I hope you can quickly resolve your Firefox high CPU usage. Yet if you face additional issues fixing your Firefox and want to know more information about it, just comment below.