In April 1996, the most relaxed and safest virtual haven for kids was nothing but Yahooligans. The parents of that time could literally feel undaunted untie their children to this site. It is so unfortunate saying that gone are the days. But, why?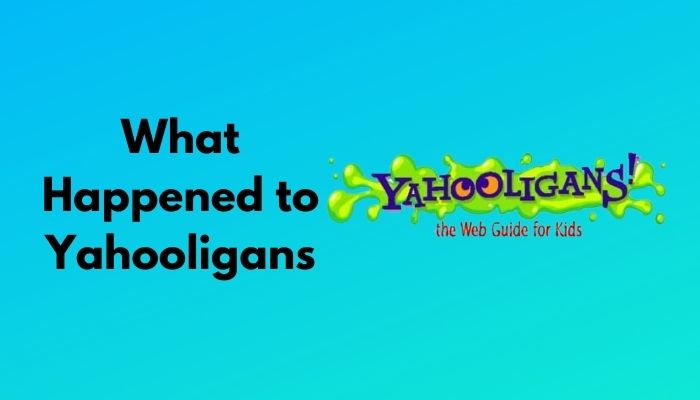 What happened to Yahooligans? 
Yahoo Kids is not in function right now. Alongside, any sort of news regarding their coming back in full swing has not been reported yet. So, till we get any definite update from Yahoo, we have nothing to do with this except share our memories and experiences.



Okay. Hold your horses for a moment. As a tech enthusiast, I will outpour all sorts of information available in the industry.
Keep reading. Do not skip any section, instead read till the end to fade all your doubts.
Check out the easiest way to Enable Images in Yahoo Mail Messages
What was Yahooligans?
Yahooligans, a product of Yahoo, was launched around 25 years back. It is, of course, relevant to know, the insights behind driving such a public web portal were education and entertainment, both. And, providing appropriate and safe internet content to children was the primary goal of this kids' version of Yahoo.
As an online search platform dedicated to children, Yahooligans was the pioneer considering the entire tech industry. Though the name changed from Yahooligans to Yahoo Kids in 2006, still the first one seems more suited and pleasant to use. This intensely popular child-friendly content-providing site announced its defunct back in 2013.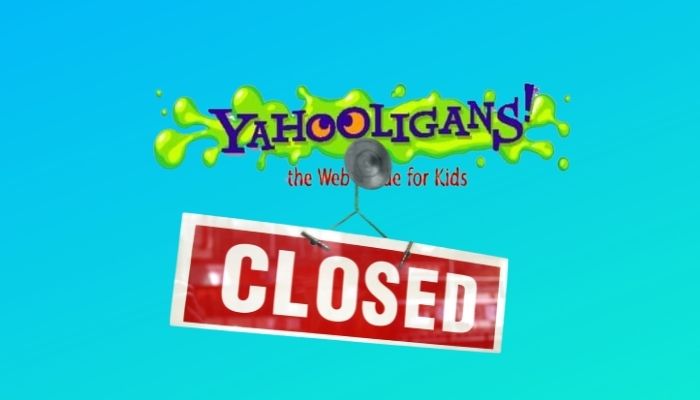 Unfortunately, Yahooligans has been closed and it was not sudden. In a meeting, the then Yahoo CEO announced that she wanted to shift almost 70 properties of Yahoo possession to focus more on mobile applications.
Check this post and find out 8 Best Keyboard and Mouse Adapter for PS5
What were the Features of it? 
To keep in touch with the pace of the dynamic world, Yahooligans introduced News info, sports, communication, and whatnot. All the formerly available features I am listing below.
Here are the features of Yahooligans:
News
Stories written by kids for kids included photos were the unique hallmarks of Yahooligans. Reuters and other national children's newsweeklies were warmly featured by Yahooligans that time. It is used to highlight the news and stories of current incidents and pertinent issues around the world.
In a hurry? Check out my new post on 10 Best RPG Games for PlayStation5
Sports
The Sports page illustrated for kids features fantasy sports leagues, in-depth sports previews updated thrice a week. The page linked with sports for kids allows kids to browse monthly articles from award-winning magazines.
Email
To provide multimedia features like audio-visuals and greetings, Yahooligans was successfully working on Pronto mail. The free software combines children's content and email features and offers interfaces applicable for users of all ages. And, easy-to-use multimedia features for sending mail with multiple mailboxes, parental controls, and images to one dial-up account.
Check out our latest fix for Microsoft Teams Error Code 4C7
The Headbone Derby
Headbone Interactive made Derby is an internet research contest to teach children how to find information online efficiently and comfortably. Kids of that time were highly enthusiastic about this year-round series, solving puzzles by researching topics for, of course, enchanting prizes like computers, digital cameras, etc.
Messenger
Kids used to send texts to friends or family members using messenger on Yahooligans that was similar to regular Yahoo Messenger. Children were permitted to do voice chats over Yahooligans messenger as well.
Follow our guide to Fix Microsoft Teams Error Code CAA5004B.
FAQ
Question: In which language Yahooligans was available?
Answer: The online portal Yahooligans was primarily set up in the English language. As per the emerging interest of Korean children, the site was then revised in the Korean language also.
Question: Was yahoo legend child-friendly?
Answer: Undoubtedly. Yahooligans is more of a children's friend. It was that shoulder where the kids could cry on.
Conclusion
To sum up, Yahooligans used to continue to be the best, even it was the best- at least when it comes to the kids' concern. The Ask Earl, daily puzzles, quizzes were a blessing in disguise. Still, a significant portion of children misses those days when they used to find Yahoo Kids a guide to help them with homework in the absence of their moms. 
But, what to do now? There are no ways to get stuck in life. And, no matter how worthy service or product it is, everything can be replaced. So, I recommend our youngsters find other sources of knowledge, interest, and entertainment. Being their caretakers, we should ensure the internet is a safe venue for them to surf. 
What do you think about this? Please, let me know by commenting in the box below. Anyways, happy surfing with happy learning.