For some gamers, Gaming is life. Nothing else in the world matters to a PS5 gamer when they are playing. The world gets shattered when suddenly all the PS5 games get locked.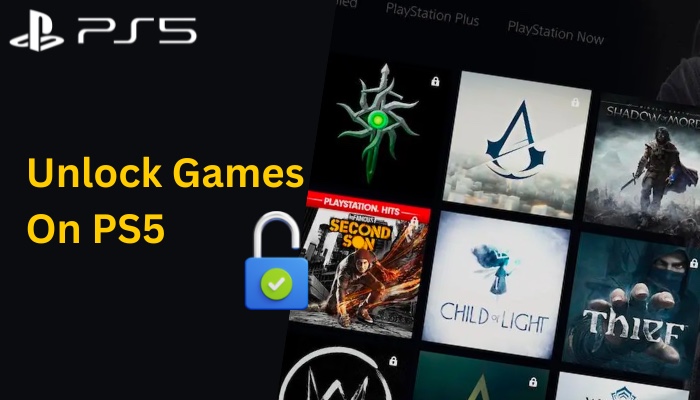 Feels horrible, right? If you are reading this article, it means your games are in a locked position. Whether you wonder why the games are locked and how to unlock them, I have answers for both of these questions. Here, I will discuss those.So, tag along.
Why Are the Games Locked on PS5?
Whenever you see the lock icon with the games, no doubt the first thing you may ask yourself is, why are my PS5 games locked?
There are several reasons for that. For example, the account you are sharing the games from has the account sharing option disabled. Moreover, if the license of the games is expired or parental control is on for your account, you won't be able to get into the games.
Sometimes when the PSN(PlayStation Network) server is down, you can't access all the online games that you intend to play. To check the status, go to Settings > Network > View PlayStation Network Status.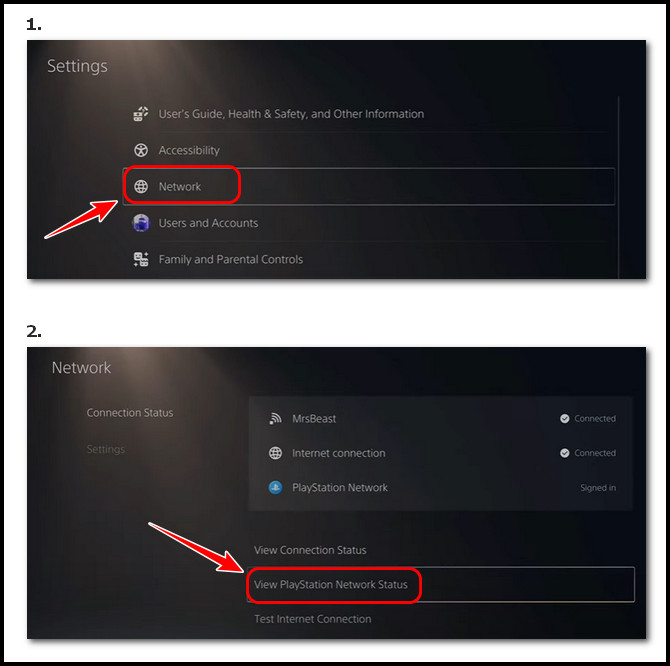 A web page will open up. It will show what services are running and what is down. If it shows All services are up and running, the connection is good. If there is a cross sign beside any of them, especially on the Gaming and social option, the server is having an issue, and the games will remain locked until the issue is resolved.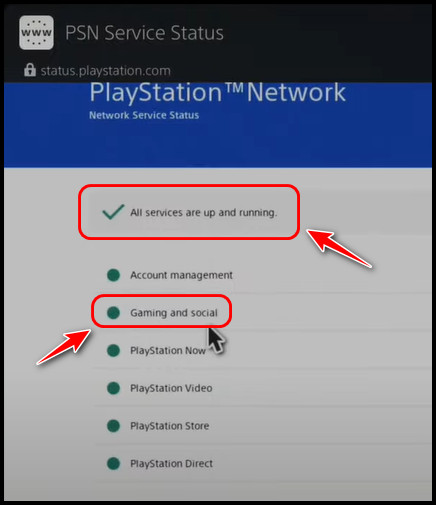 I am sure you understand the reasons why the games are locked. Now, let's see how to unlock them.
Follow our guide to fix PS5 can't obtain IP address.
How to Unlock Lock Games on PS5
To remove the locked symbol from the digital games on the PS5, go to Settings > Users and Account > Other > Console Sharing and Offline Play & select Enable. Go back and click on Restore Licenses and select Restore.
The locked PS4 or disc-based games you have on your PS5 console should be unlocked by simply inserting the game disk.
Seems easy, isn't it? For a better understanding, check the steps below. There I have provided similar steps with images.
Note: Console Sharing and Offline Play & Restore Licenses options must be enabled from the account where the game is already purchased or downloaded. Before applying the steps, turn off your PS5 and unplug-replug the console. Sometimes a simple reset fixes this issue.
Here are the steps to remove locks from the PS5 games:
Method 1: Enable Console Sharing & Offline Play
Click on the Settings.
Select Users and Accounts.
Go to Other.
Press the Console Sharing and Offline Play option.
Click Enable.
Check out our recent article on what CPU is equivalent to PS5.
Method 2: Restore Licenses
Press on Settings.
Select Users and Accounts.
Click on Other > Restore Licenses.
Select Restore.
Also, check out our separate post on why does the PS5 turn off randomly.
Method 3: Switch Off Parental Control
Click on Settings.
Press the Family and Parental Controls option.
Go to PS5 Console Restrictions.
Type the four-digit passcode. If the passcode is the default one, that would be 0000.
Click on the User Creation and Guest Login option and choose Allow.
Go to the Parental Control for New Users option.
Select PS5 & PS4 and set it to Don't Restrict.
You should also set other options like Blu-Ray Disc, DVD, Use of PlayStation VR, and Web Browsing to Don't Restrict.
Check out the easiest way to fix PS5 repairing console storage.
FAQs
Why do my games have locks on them PS5?
Your PS5 games have locks on them because you haven't purchased them yet. Additionally, whoever is sharing the games with your account, has disabled Console Sharing & Offline Play option. Also, if the game is out of license or someone turns on the Parental Controls, you will see the lock icon.
How do you unlock games on Playstation?
To unlock games on Playstation 5, try to purchase them. If you are sharing games, go to Settings.> Users and Accounts > Other. First, click on Console Sharing and Offline Play and press Enable. After that, select Restore Licenses > Restore. Now the games should be unlocked.
Why do the games on my PS5 console get locked off on my other user accounts when I share games with other consoles?
It happens because you can do this one thing at a time. Meaning if you share games with other accounts on your console, you can't share games with other PS5 consoles. Vice versa, If you decide to share games with other consoles, you can't share games with the other user's accounts that are connected to your console.
Final Thought
Owners of the PS5 gaming consoles may become agitated right away if they are refused access to their own games. I've included all of the methods for regaining access to the games here.
Additionally, ensure a stable internet connection for your PlayStation 5 console. I hope your problem is resolved. Comment below if you have any questions.
Peace!